Generally, vans in the wilderness mean a great camping experience. However, when it comes to sports cars, these are intended for tracks at supercar meets. Not anymore! Now Porsche sports car owners can also enjoy the camping experience thanks to the luxurious rooftop tent by Porsche Tequipment, the German automobile manufacture's division for original accessories.
Easy-to-Install Rooftop Tent
The new rooftop tent is easy to install on the roofs of various models, like 911, Taycan, Panamera, Cayenne, and Macan. What's more interesting is the fact that this rooftop tent doesn't even need roof rails for installation.
One simply has to open the lockable safety latches on the box, slightly lift the hardcase, and open it with two gas pressure shock absorbers. Furthermore, the four integrated poles help in erecting and securing the tent.
Features
Once installed on the car's roof, get ready to enjoy amazing forest views from its two side windows. It even includes a roof window for stargazing from the comfort of your sleeping bag. According to the company, this tent is great for two adults and ideal for all seasons.
It even comes with a built-in polyfoam mattress and side walls are similar to 911's style. Even Porsche logos are present on the tent, reminding you to pair it with your sports car for experiencing wilderness up close.
With its total weight of around 58kg, this roof tent is capable of supporting around 140kg on the 911, Cayenne Coupe, and Taycan, or 190kg on the larger Macan, Taycan Cross Turismo, Taycan Sport Turismo, and Cayenne SUV.
For a comfortable sleep, the tent's floor comes integrated with quilted lining along with a high-density polyfoam mattress. You can even unfold its underbody foot section for stabilizing the whole tent along an integrated telescopic ladder. When unfolded, the tent needs to be tensioned and shaped with around four spring rods.
Also Read: This Recyclable Car Rooftop Tent Can Set Up in 60 Seconds
Availability
Porsche will start selling this rooftop tent in two color options: black-dark grey and black-light grey. Some other original Porsche camping accessories, like a heated blanket, inner tent, and shoe bag organizer, will also be added to the company's catalog very soon.
Till then, you can consider buying the rooftop tent for €4,980 (approximately $5,000) at current exchange rates. The delivery of the tent is further estimated to start from November this year.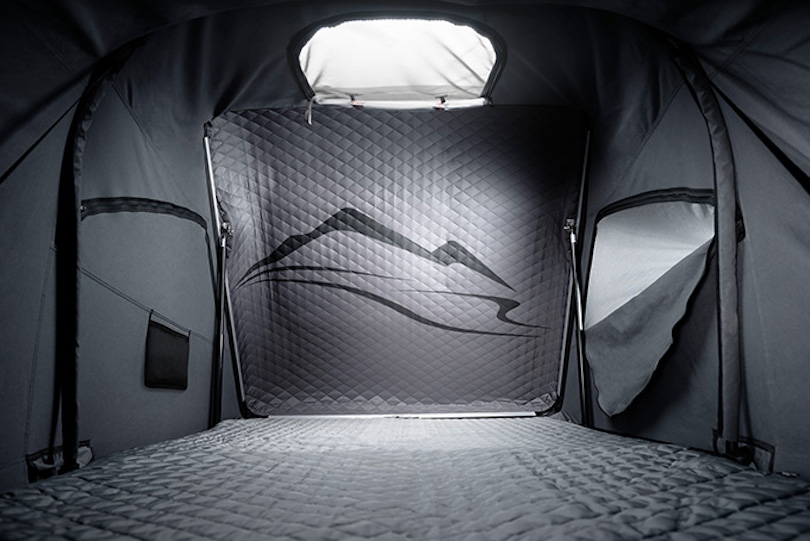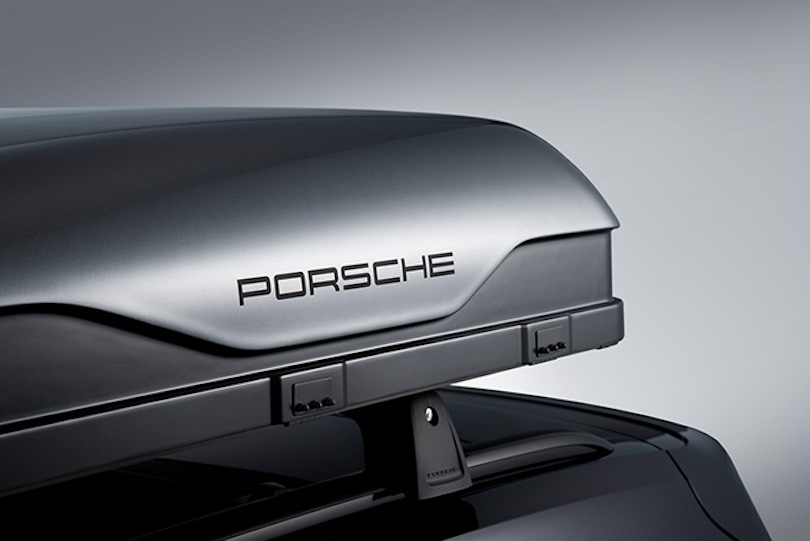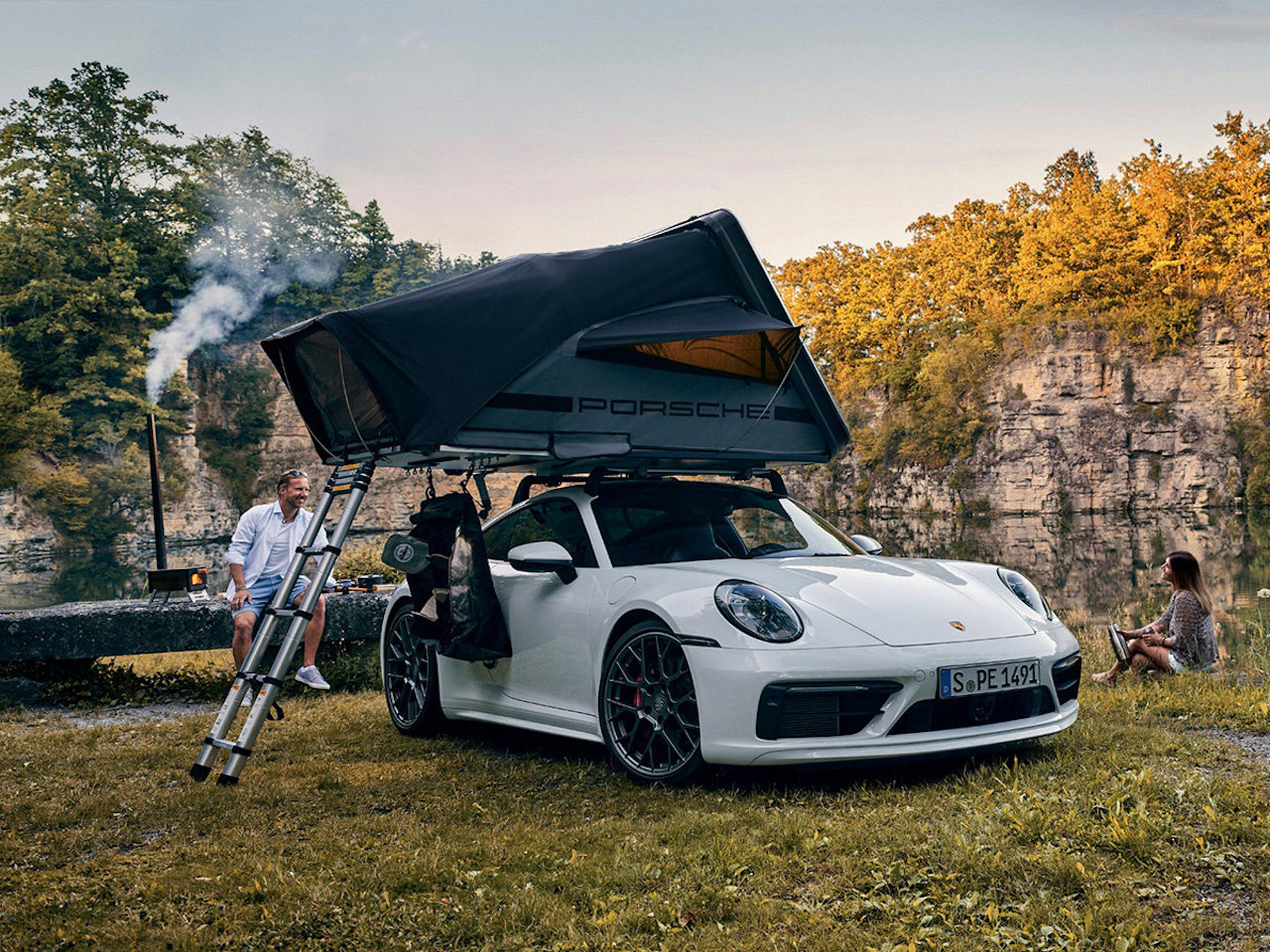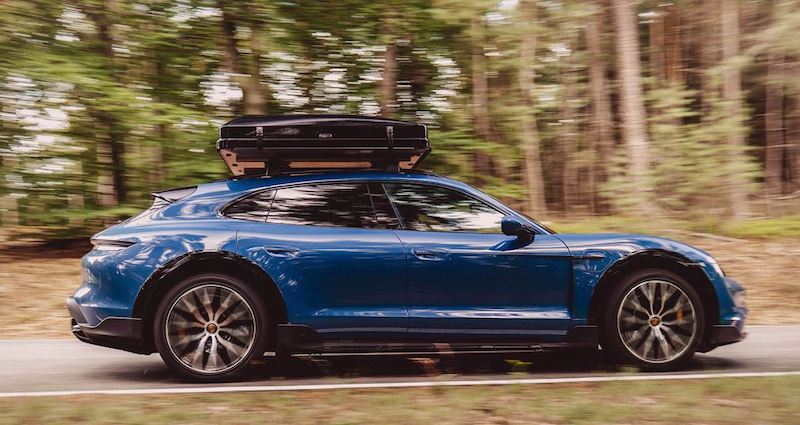 Via: Porsche