The many design trends of 2022 seem so intimately connected with nature. On the outset, that might seem a tad surprising and yet dig deeper, and you notice the obvious reasons for this evolution. Two long years of a crippling pandemic that has forced people indoors along with a desire to find green urban escapes has turned the modern garden into more of a green refuge that ever before. Moving away from large, cleared areas, concrete and a lifeless, curated landscape, 2022s gardens are all about celebrating nature at its unabated best.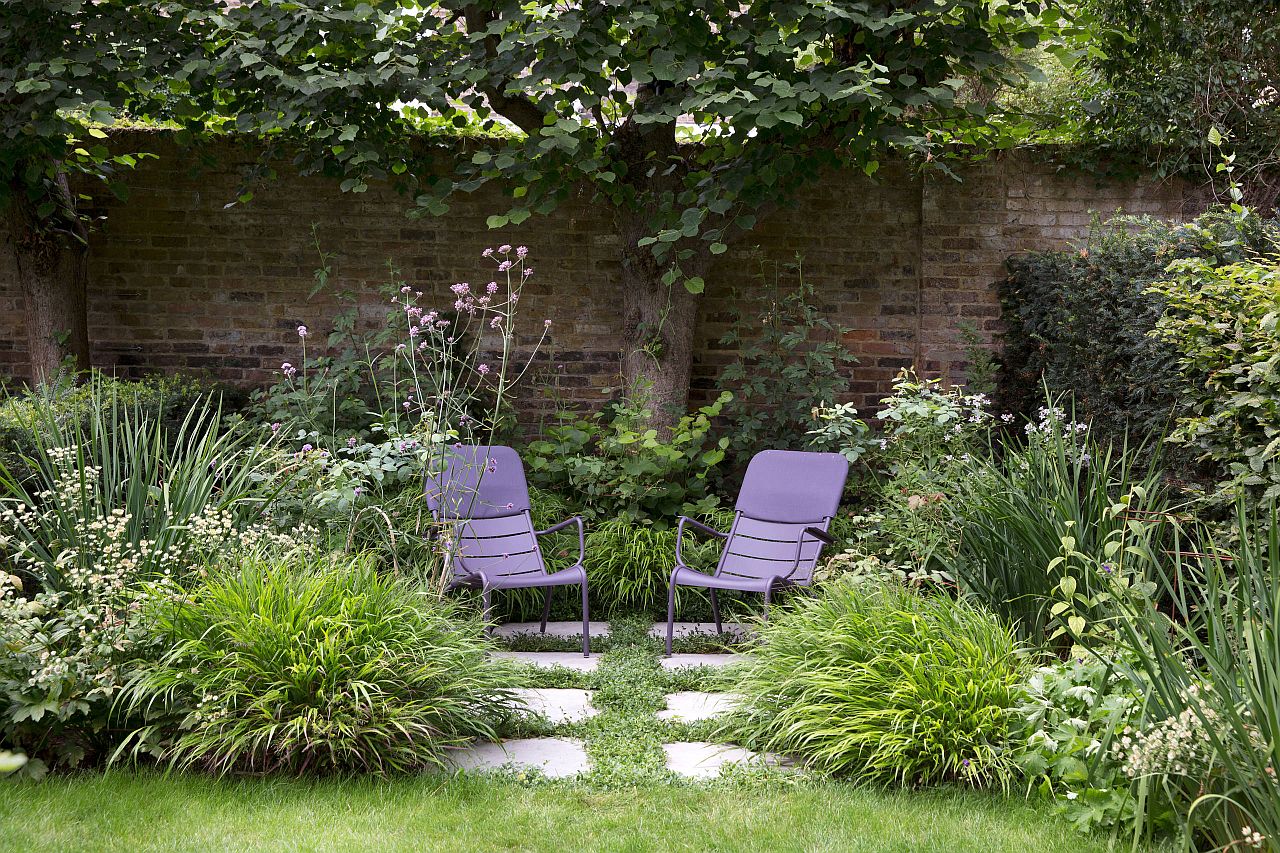 The best garden trends of the year are about a fusion of form and functionality that veers towards connection with nature. Sure, in every garden you find yourself closer to greener to a degree. But the gardens of 2022 feel like an overload of green coupled with relaxing hangouts that are not really invasive. Taking your home towards sustainability and self-sufficiency, these gardens are a lot more than just eye-candy.
Bring Home the Tropics and Mediterranean Magic!
Let us start with the two most preferred garden styles of the year so far – tropical and Mediterranean. Tropical style in the garden is vibrant, beautiful and also offers a dense layer of much-needed privacy in the busy urban landscape. It provides an oasis of greenery filled with brilliant blooms and relentless vegetation; transporting you into an exotic escape just a few steps away from the living room.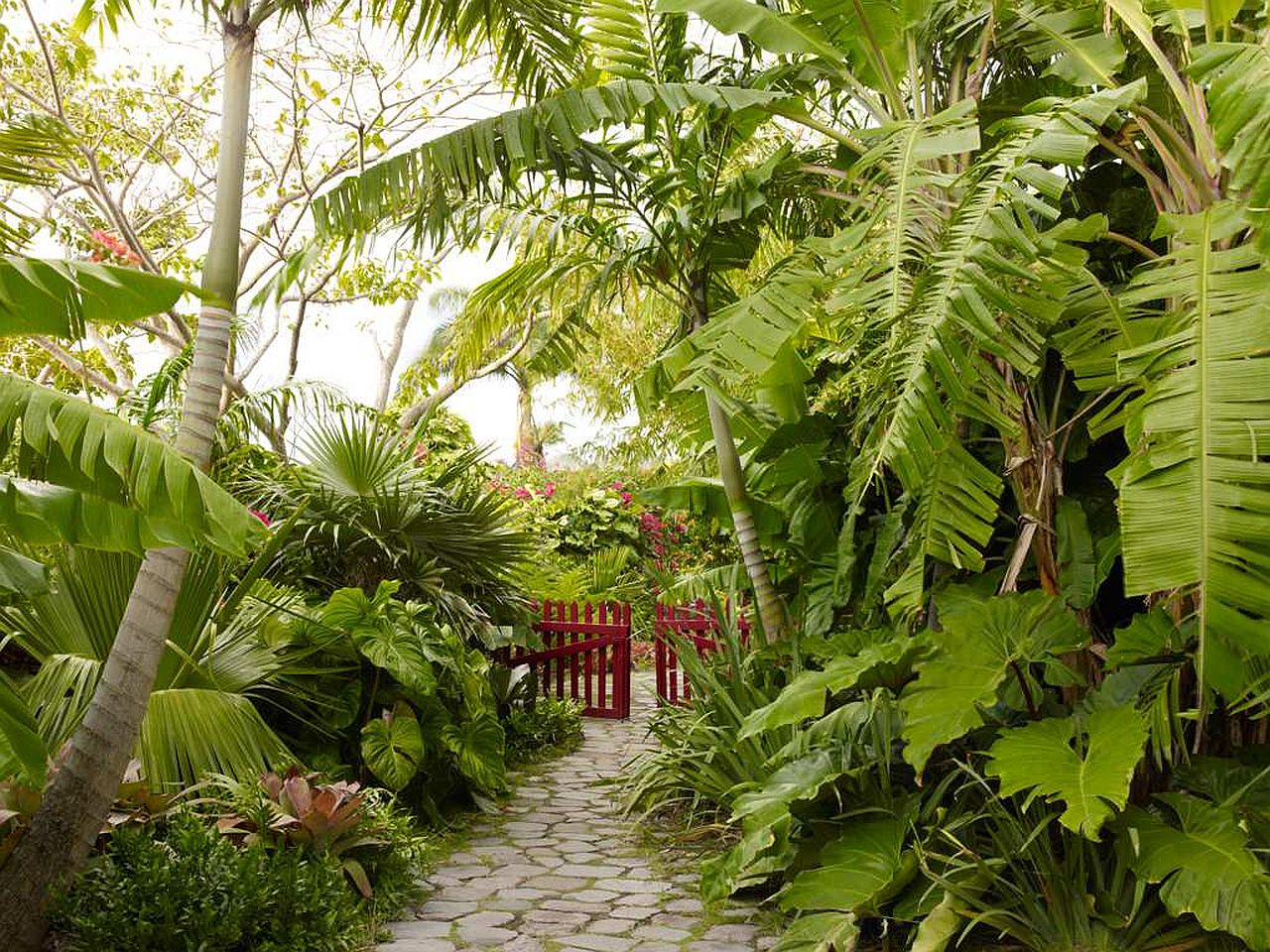 From brilliant hues of Bromeliads, Passion Flower and Plumeria to the fragrance of jasmine and the stunning backdrop of Elephant Ears, banana palm and bamboo, there are plenty of layers to work with here for a jungle-like backyard.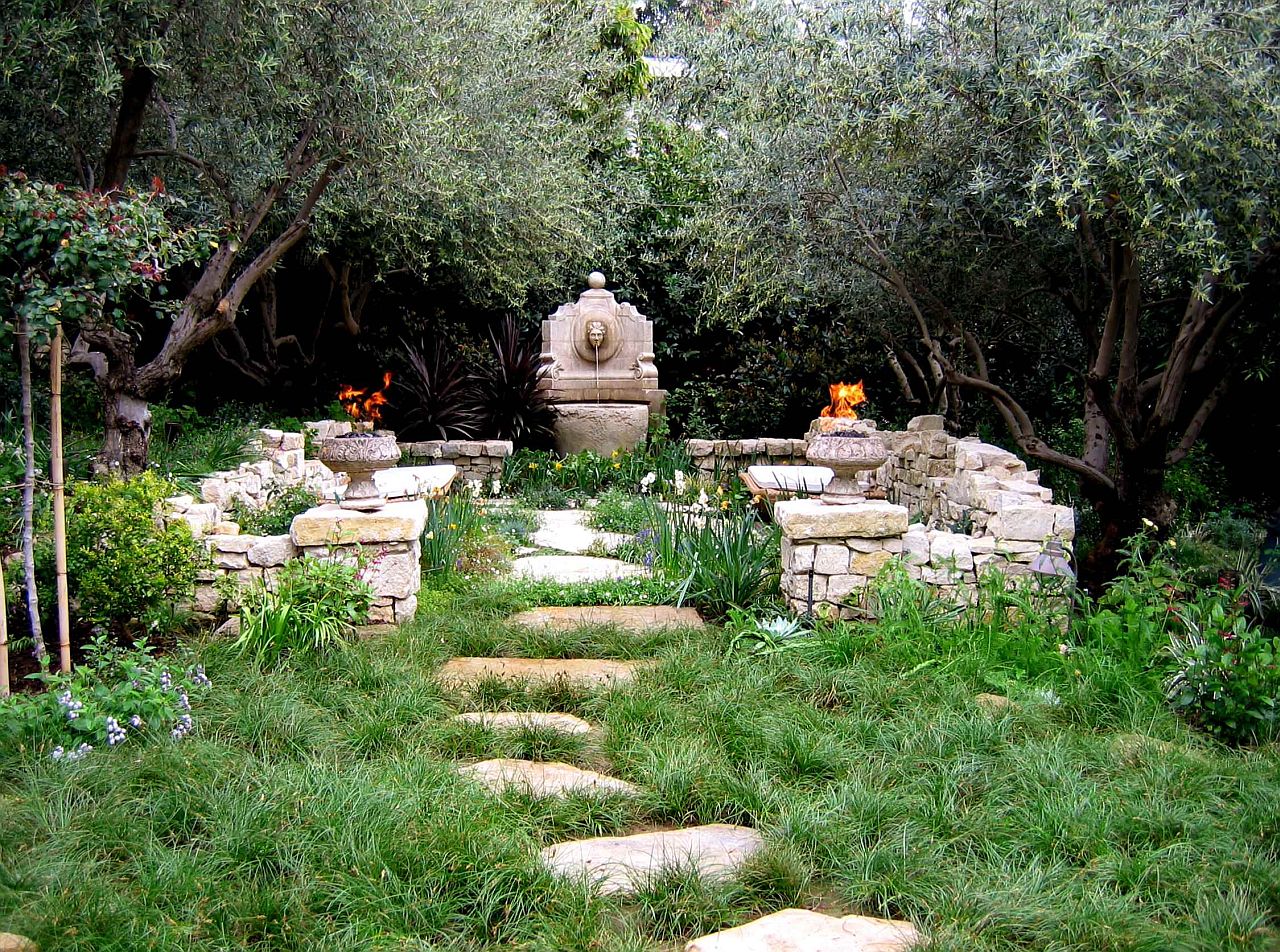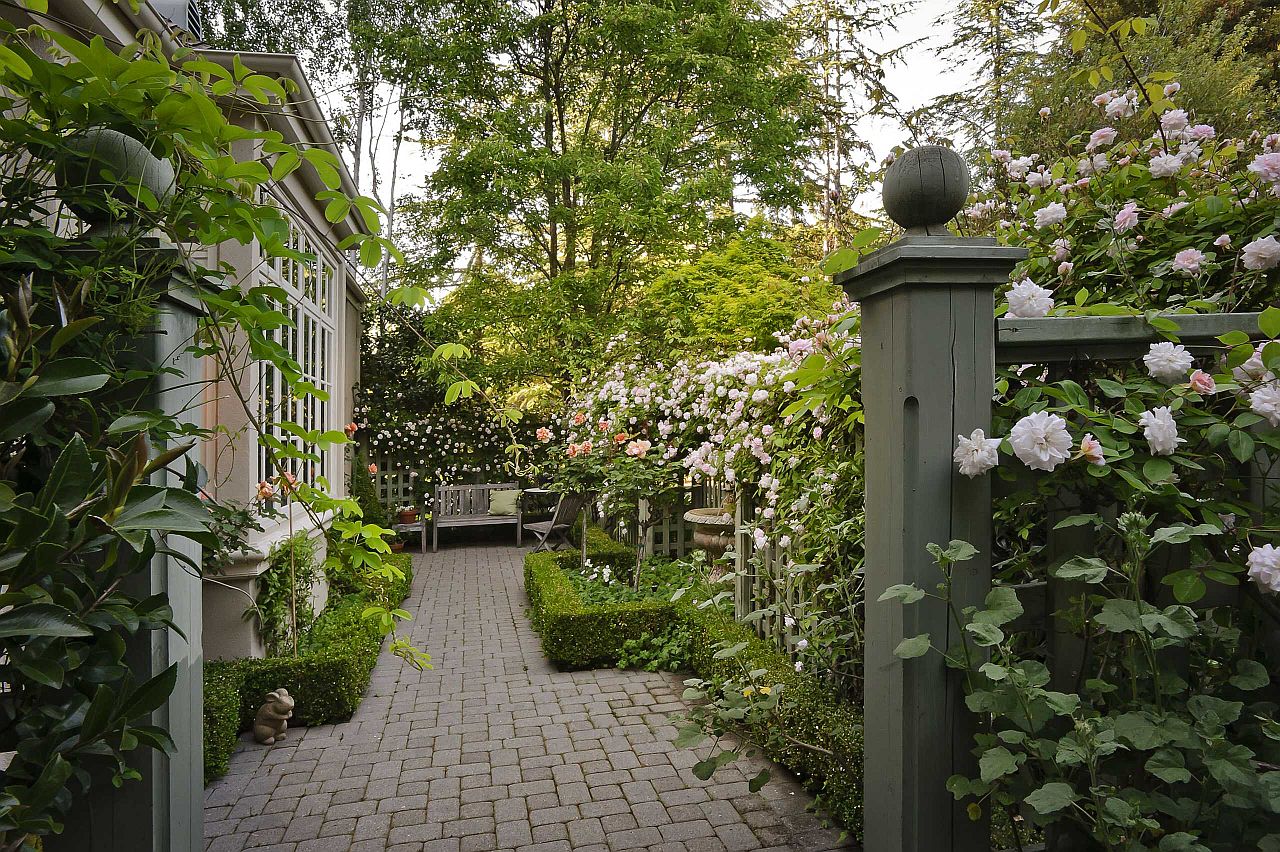 Less thick and far more easy-to-maintain, Mediterranean gardens do not require constant watering and generally thrive even in arid and semi-arid conditions. Trees like olive, palm and cypress along with citrus trees are always welcome in here even as you focus on smaller plants like lavender, rosemary and bougainvillea.
Multi-Level Garden Spaces
The idea of having a wonderful staycation has appealed to many homeowners in recent times. One of the best ways to do this is by creating a garden that sits at a level which is just a few inches above or below the open plan living space. The sunken outdoor lounge surrounded by a cloak of green is one of the easiest ways to usher in privacy while keeping the garden contemporary. The creation of different levels in the garden delineates space for alfresco dining, outdoor kitchen and hangout without the need for additional boundaries.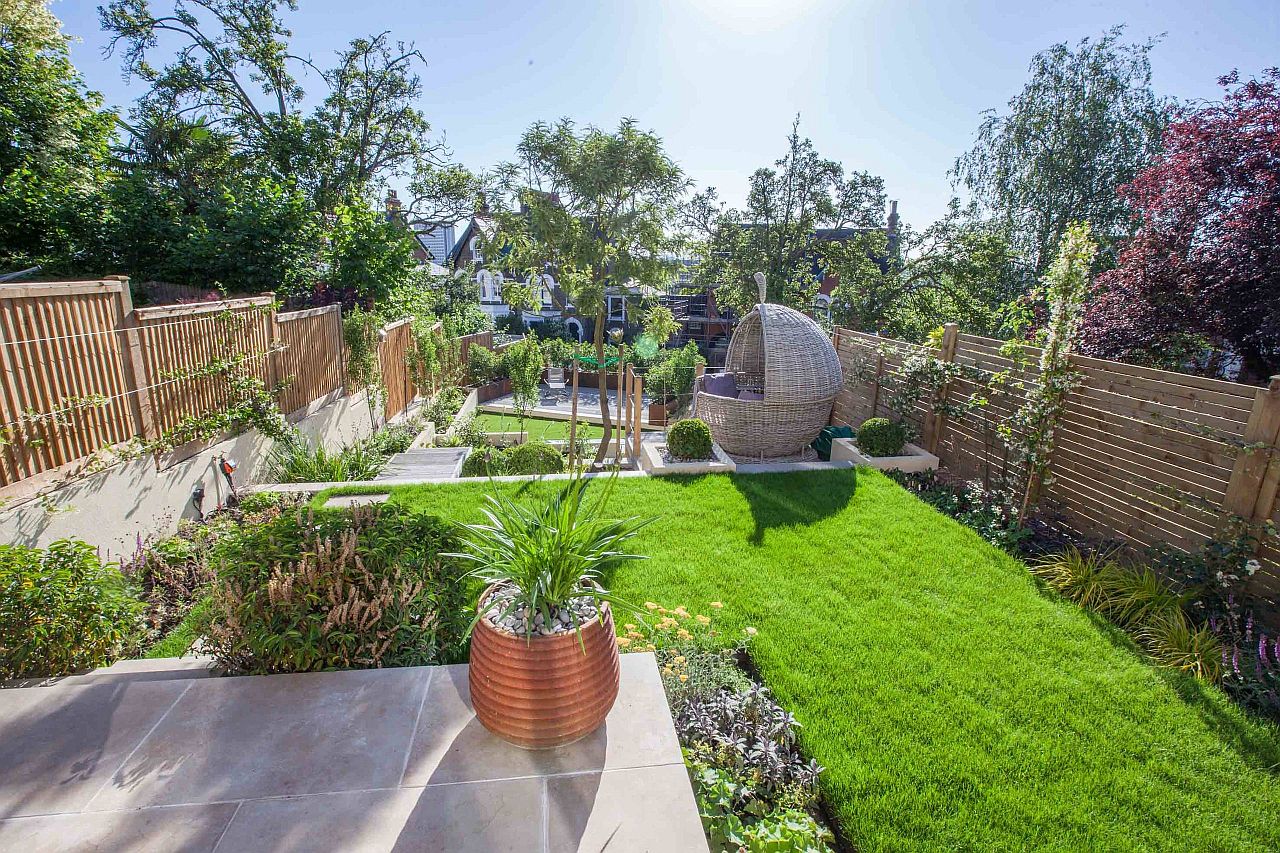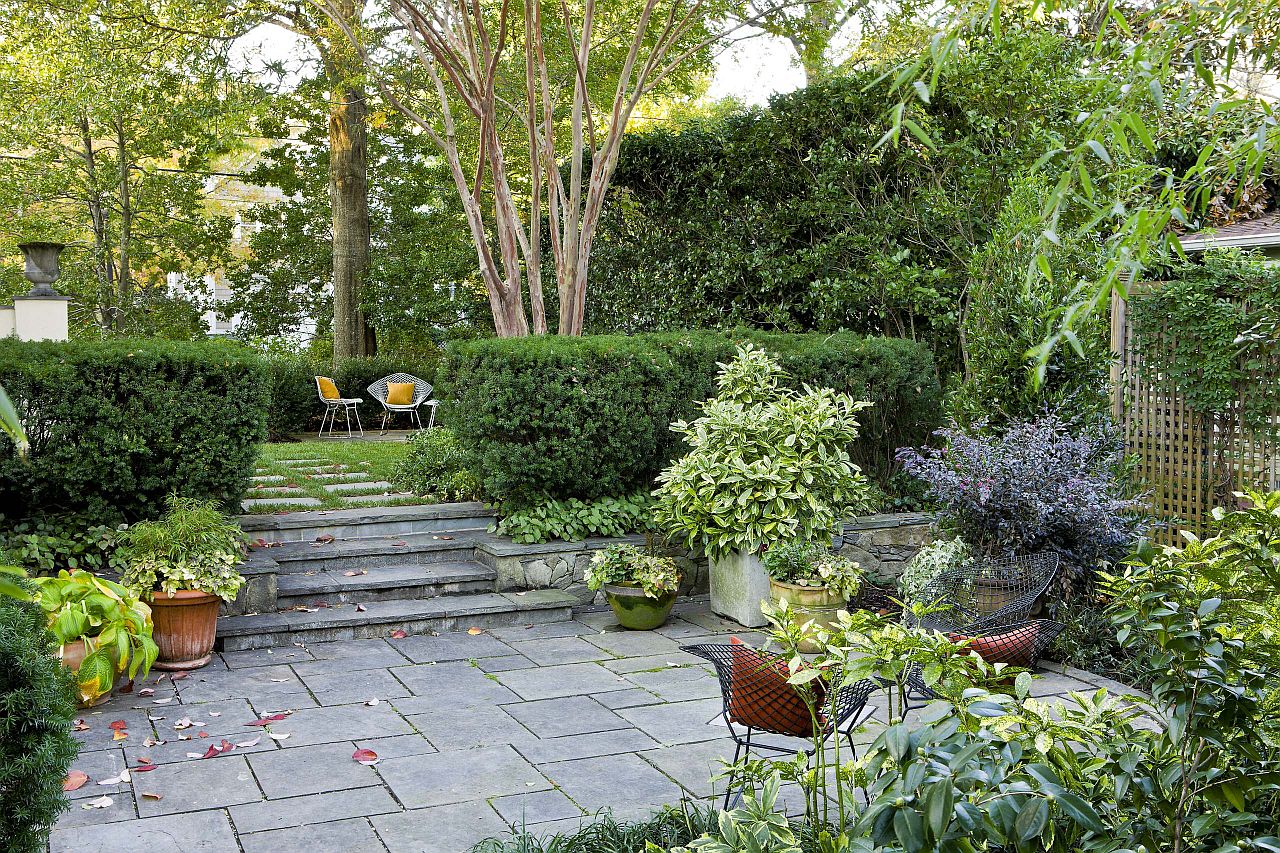 Natural Pools and a Touch of Wilderness
Swimming pools in the backyard are quickly becoming a thing of the past and are being replaced by natural pools in 2022. The advantages of a natural pool extend well beyond the beauty that it brings to the garden. You have an entire ecosystem that is interdependent and further aids in flourishing of flora and fauna that is natural to the landscape. Floating plants, submerged greenery and plants of the peripherals of the pool help in its natural cleaning with natural rocks and surrounding plants adding to the visual.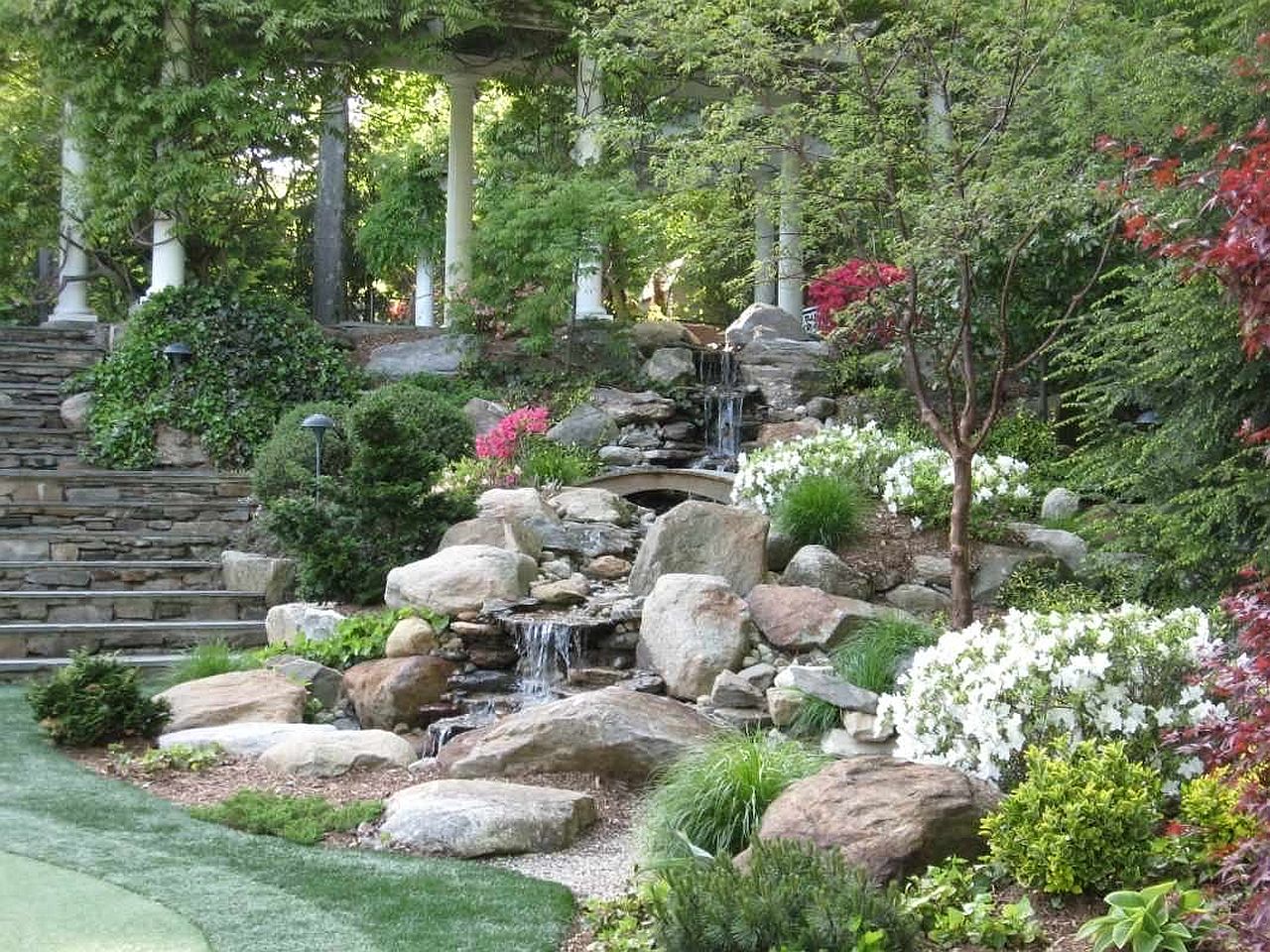 Be it a simple natural pool, a reflective pond or one filled with koi fish, there are still plenty of options to choose from as you move towards a more organic backyard. Reducing your carbon footprint and also the use of unnecessary chemicals, natural pools benefit both you and the environment.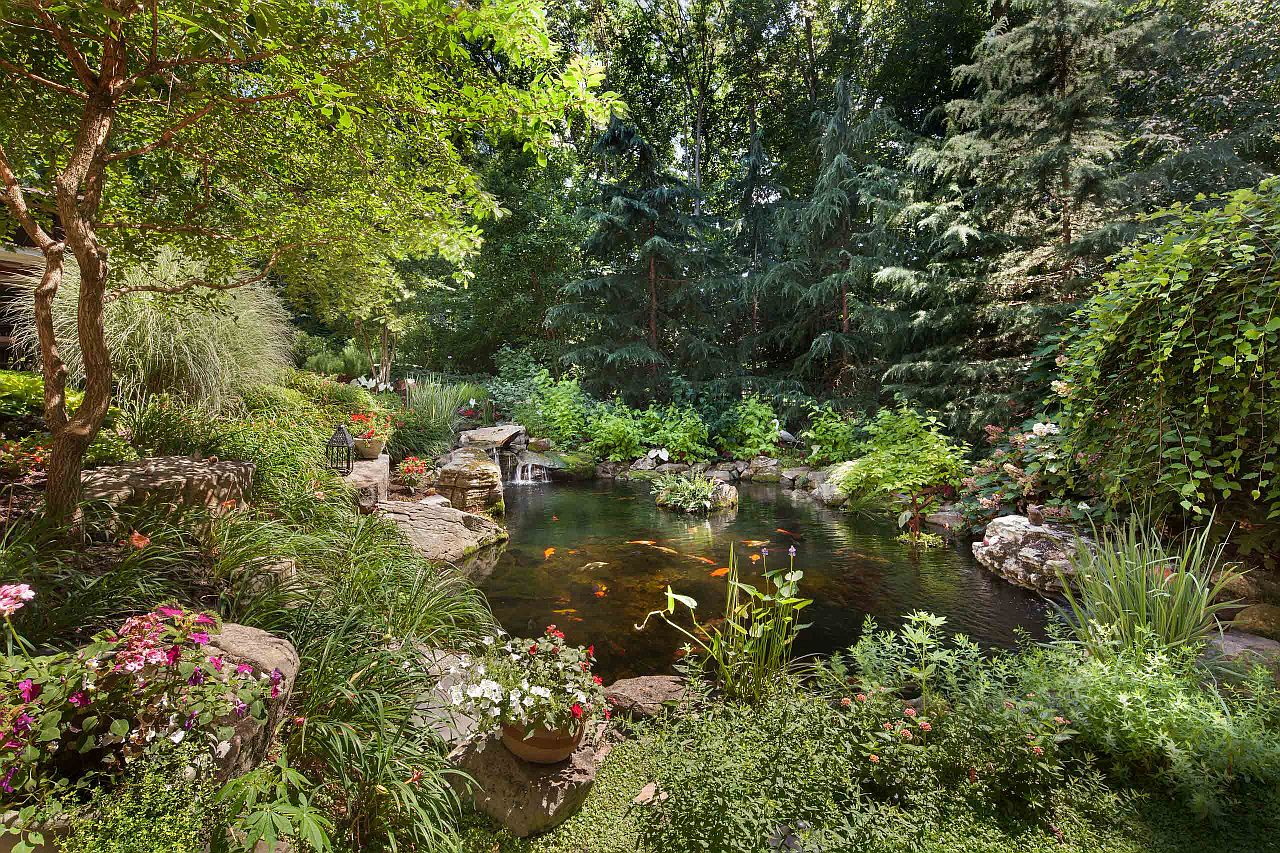 Home-Grown Food and Flowers
Be it growing prices outside, the lack of quality organic food on the shelves or just a reluctance to trust big brands and products on the shelves, homeowners in 2022 are increasingly turning towards home-grown vegetables and fruits. Unsurprisingly, this has turned 'edible garden' into one of the most trending ideas of the year. Instead of just using your garden to grow random trees, and plants that serve mere aesthetic purposes, go a step beyond this season and cultivate your own fruit and vegetable garden.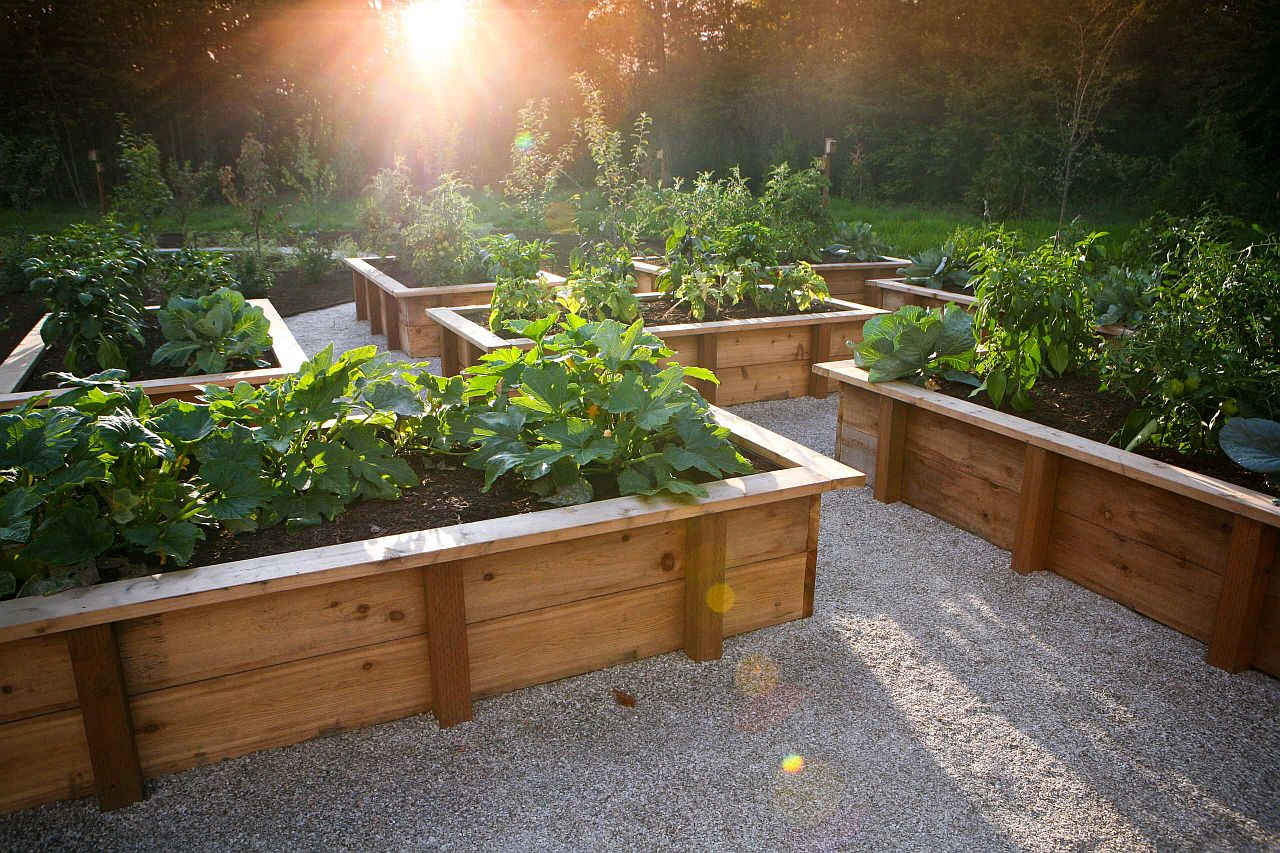 Potatoes, carrots, green leafy vegetables, peas, beets, radish and tomatoes are some of the easiest garden plants to work with. Citrus fruits are great for gardens in Mediterranean regions, blueberries and strawberries work well in colder climate and fruits like banana along with coconuts are a great choice in the tropical regions.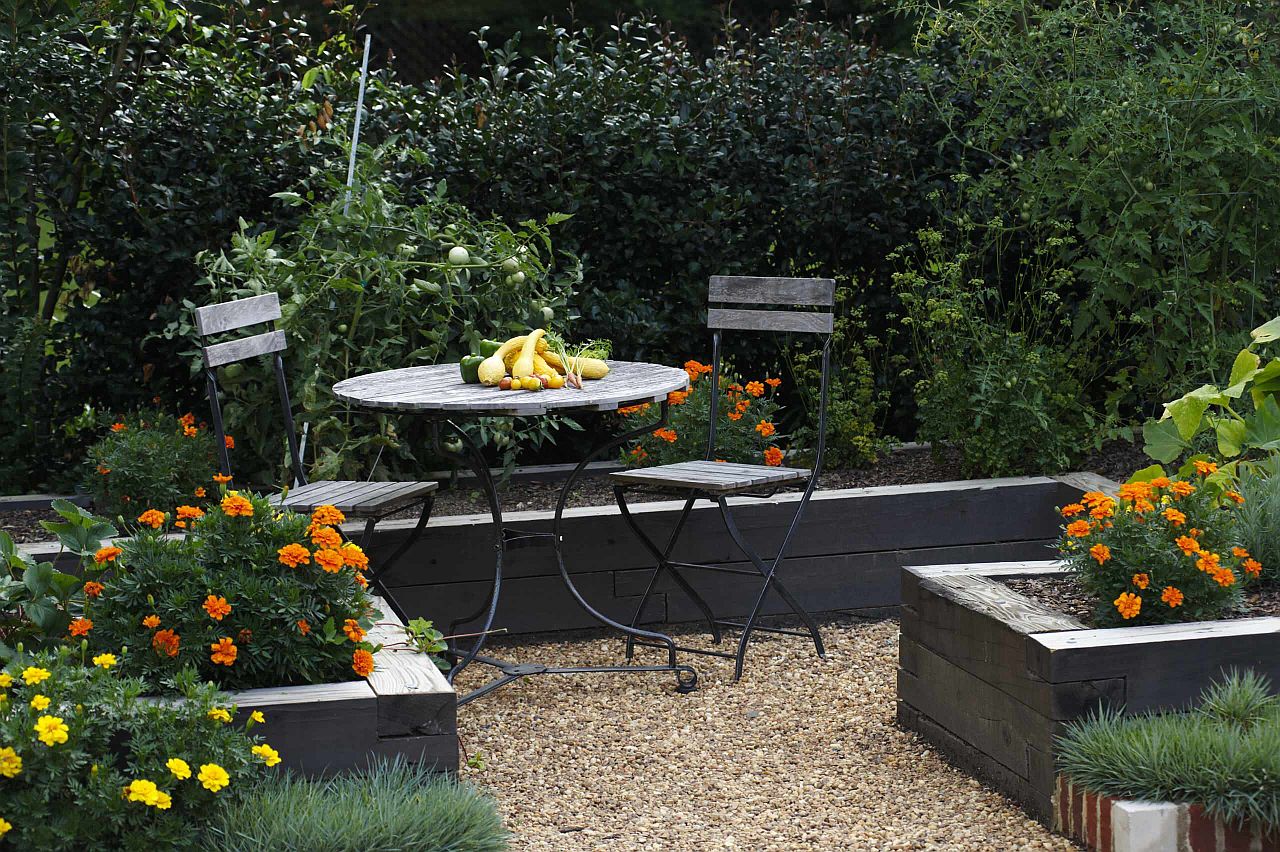 Also Read: Indoor Vertical Garden Ideas, Benefits and Things to Keep in Mind
Small Urban Gardens
A small home in city by no means should deny you the delights of a flourishing garden. Small gardens with limited seating space and ample greenery take you away from the constant city rush and make for a gorgeous natural retreat. Think a bit vertical in here and try and add different layers of greenery with plants of varying height. Maximize space with foldable outdoor furniture and custom built-in benches for the best possible look.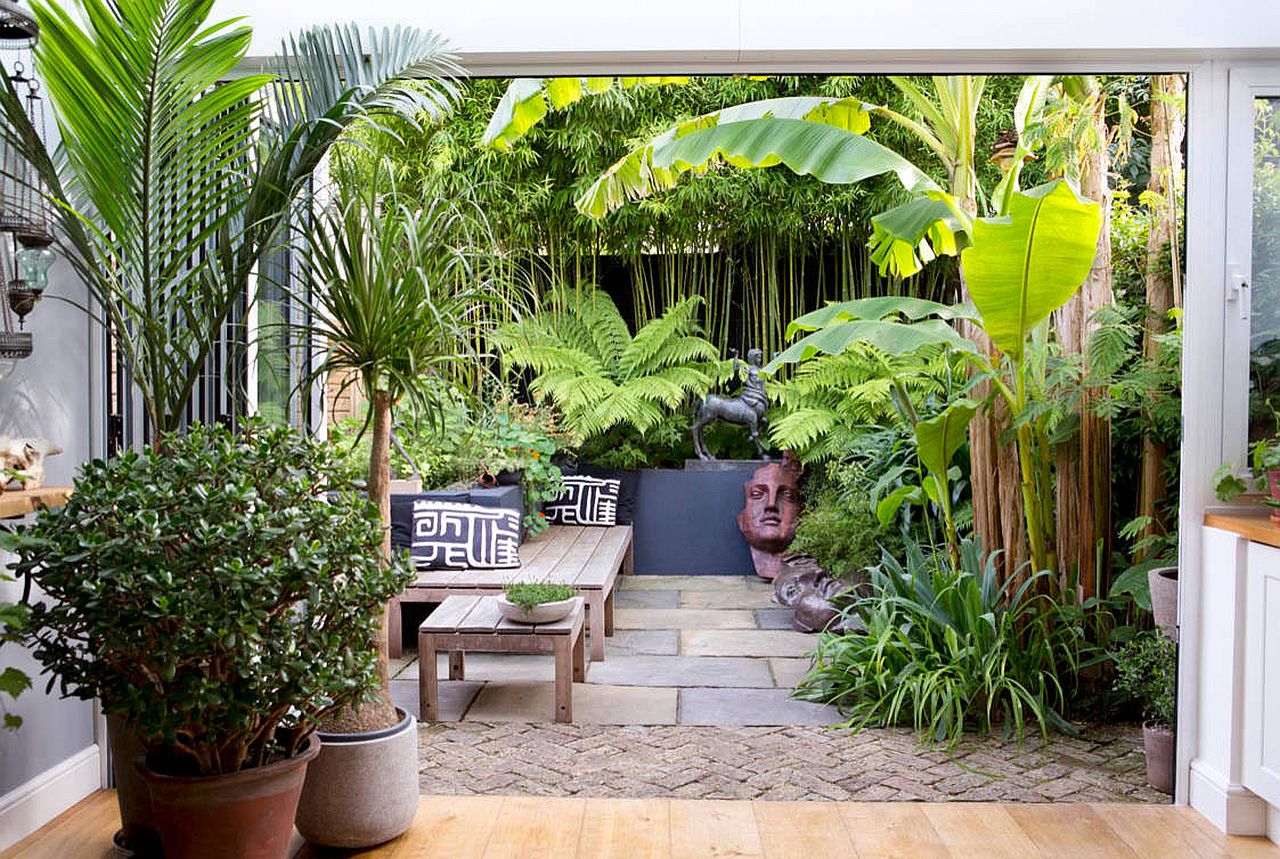 Taking the Interior Outside
Whether you prefer the trend of staycation currently doing rounds or just want a relaxing backyard that you can come to each evening, turning the garden into an additional 'outdoor room' helps in more ways than one. It can be your outdoor lounge, a family area with activity zone, a space for barbeque parties or even a home office with a small shed – the choices here are as many as they are in your home. Adding indoor furniture to a covered niche in the garden is another cool idea that helps with this transition.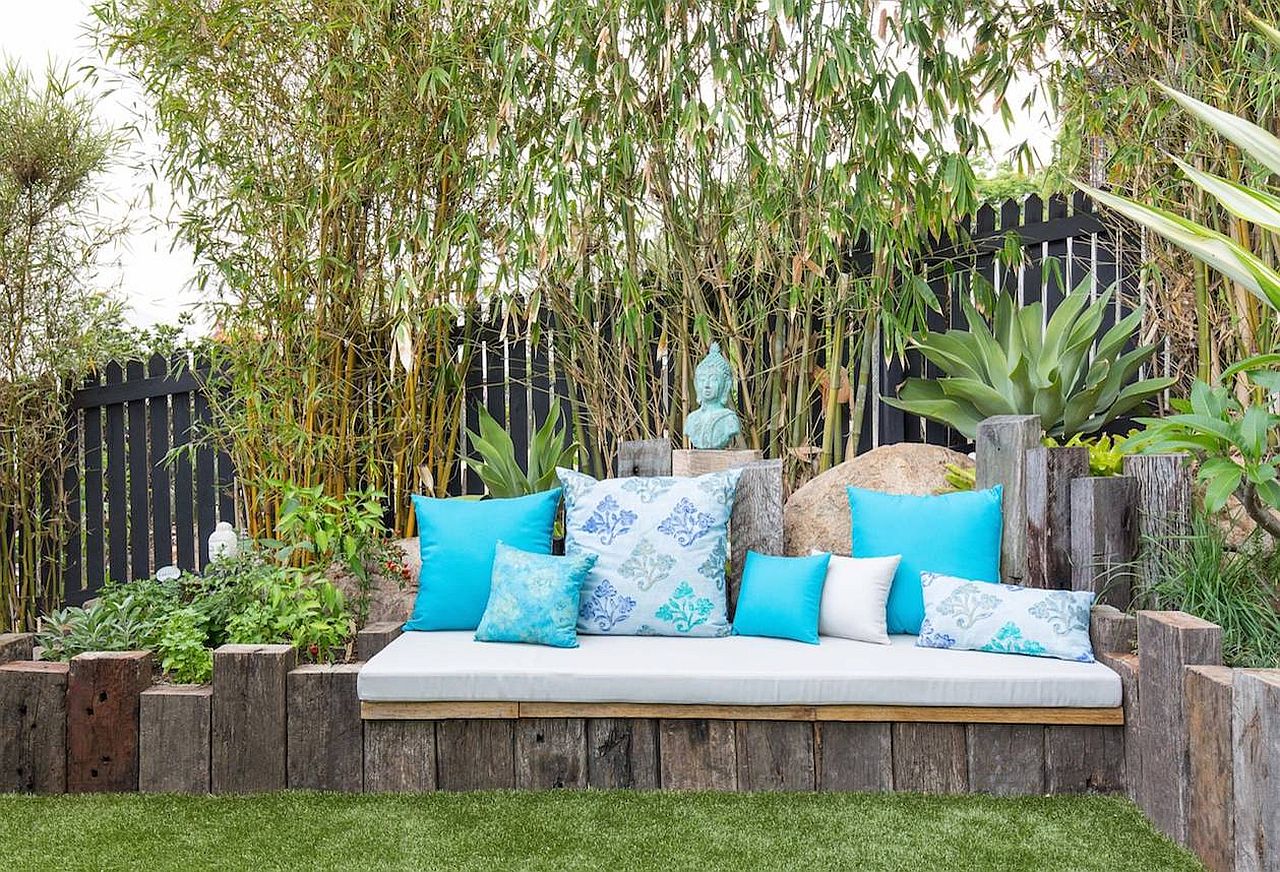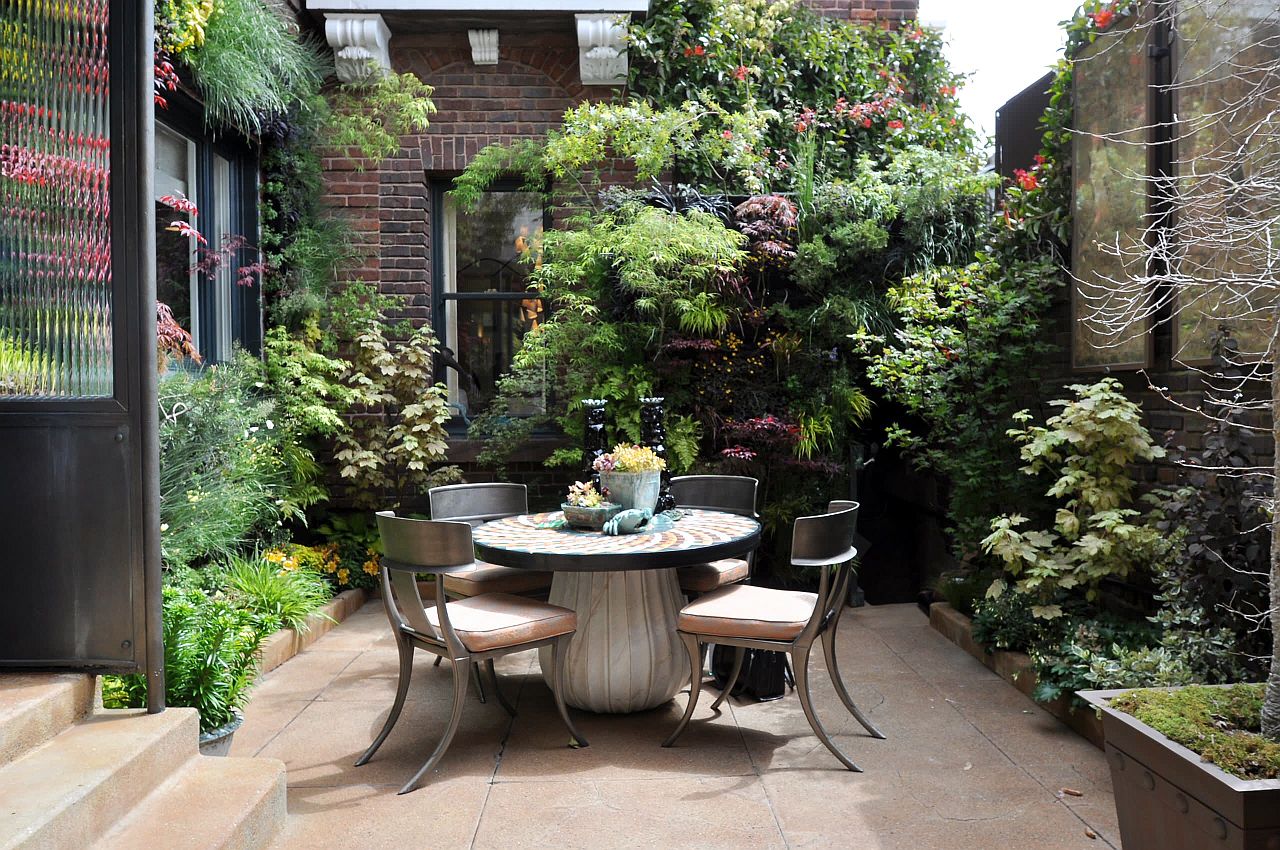 Sustainable Gardening to Endure Climate Change
In an effort to produce a lush green garden, you do not want to use ways that actually cause a damage to environment and leave behind a large carbon footprint. Sustainable gardening that this climate change-savvy has been on the up this year and you can get in on the trend by choosing plants for your garden that are native to the region. Adding top soil to the garden that has been dug up from another place only disturbs the natural order and requires high-maintenance down the line.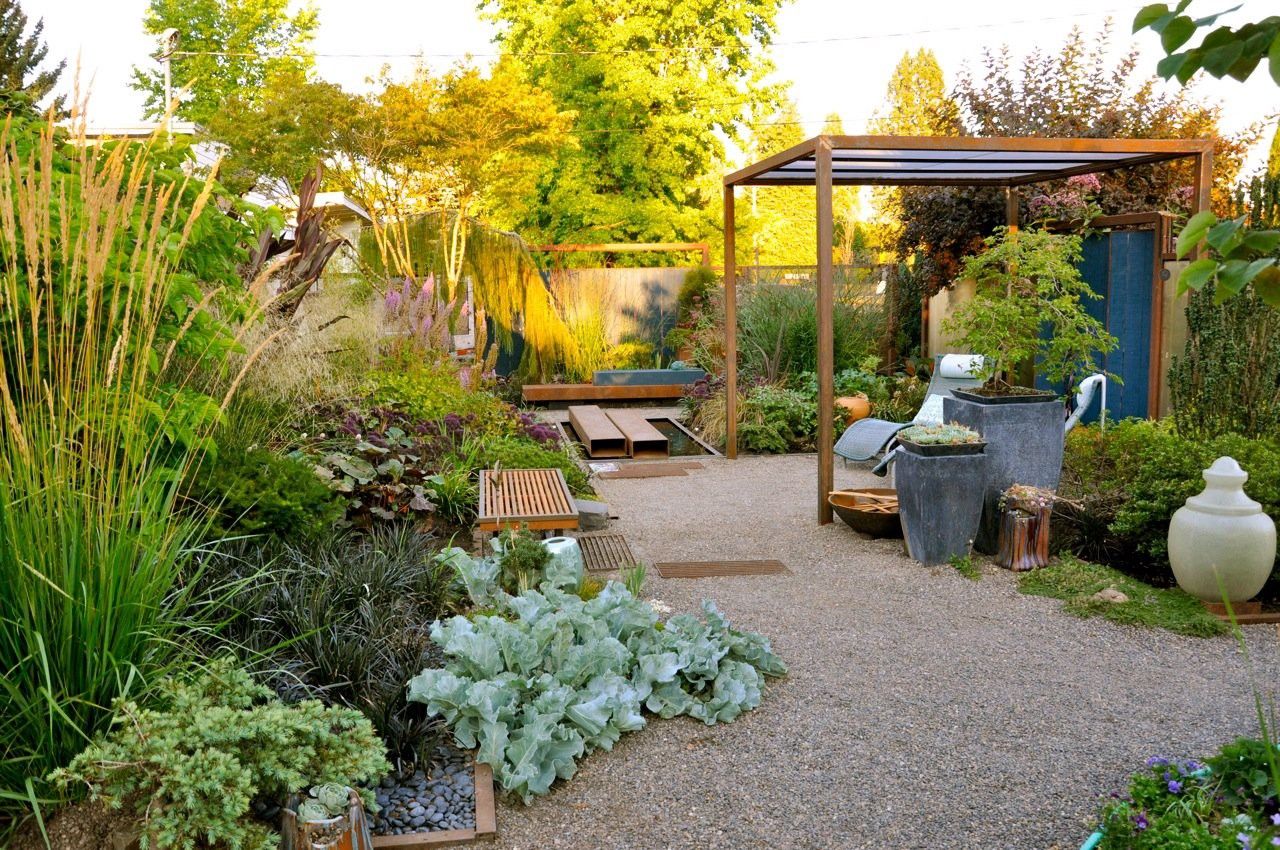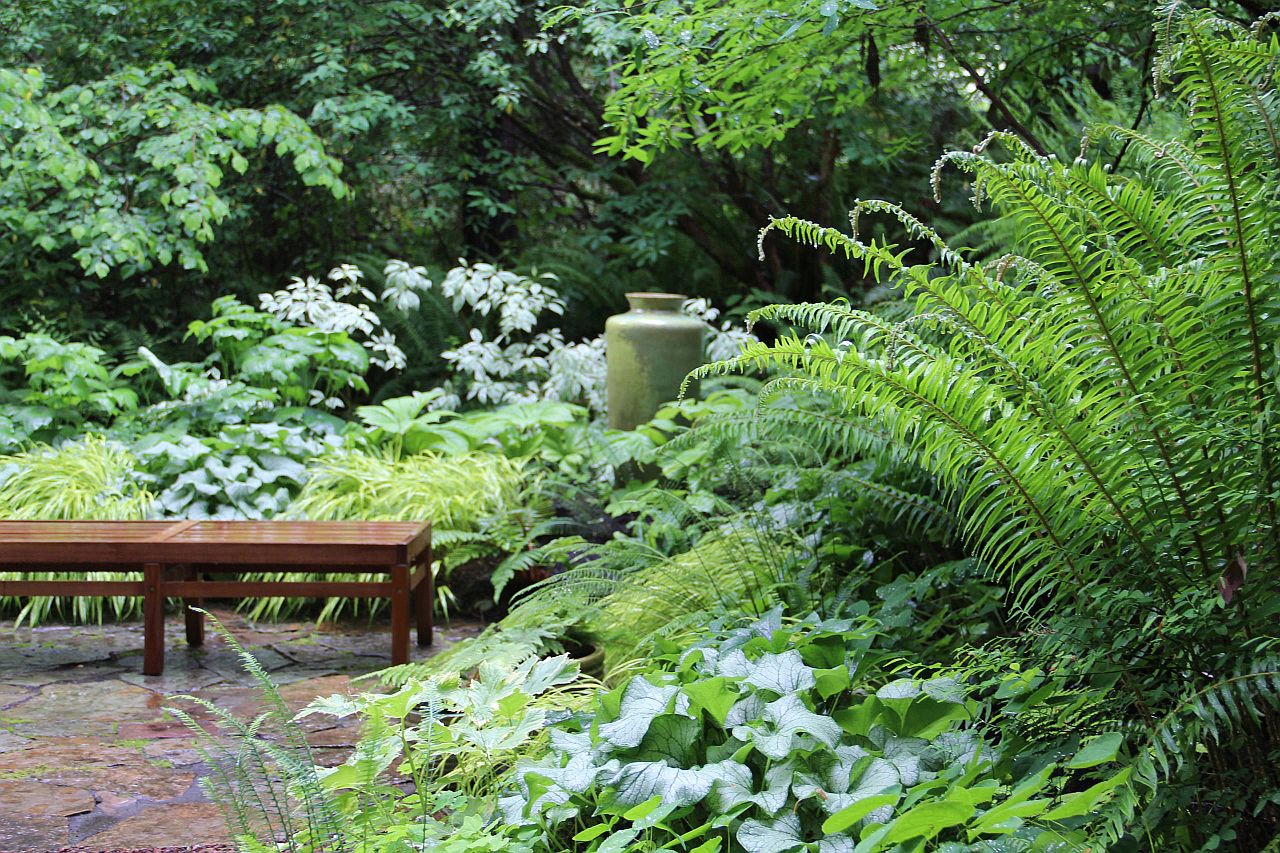 Instead choose plants that are perfect for the type of soil you have and the water resources available. This is another reason for the growth in popularity of Mediterranean plants that are drought-resistant and exceptionally resilient. Reuse the water in your home for the garden and allow space for future plants.