In 1982 when Pierluigi Cerri designed a sofa dubbed Ouverture, little did he know that it will see popularity even after 40 years. Poltrona Frau is once again bringing this furniture piece into limelight by rebuilding the cult-classic design for today's audience. Cerri states that Ouverture highlights the system of beliefs with its Brutalist structure and is conceived as a protest against bourgeois conformism.
When Cerri worked on the original design, the inspirations were drawn from hi-tech design, architecture movement and the world of music. All of this emerged in the last few decades and the influence of all these are visible in the design.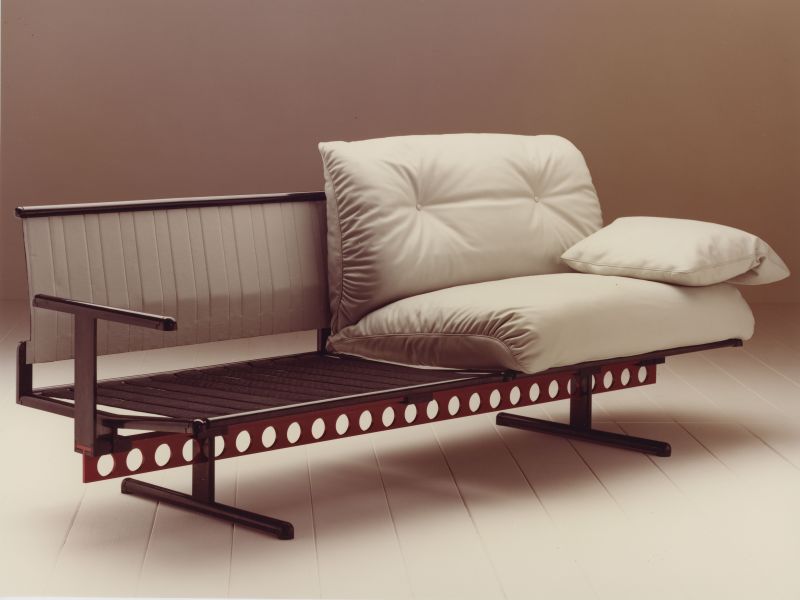 The basic framework of the sofa is made up of steel which looks like a T-section that has been punctured with circular shapes. The aluminum joints keep everything combined and have been intentionally made part of the visible design. They are not hidden at all. The industrial looking frame features plush cushions that are upholstered in the brand's own fabric named Pelle Frau Leather.
Also Read: EQ3 Reimagines Iconic Chesterfield Sofa in its New Slope Chair
The entire T-shaped beam is separated using crossbars that provide support to the seat in a way that the padded portion of sofa seems like floating in the air. The load bearing beam is free of joints and is connected by aluminum profiles in a very sophisticated manner.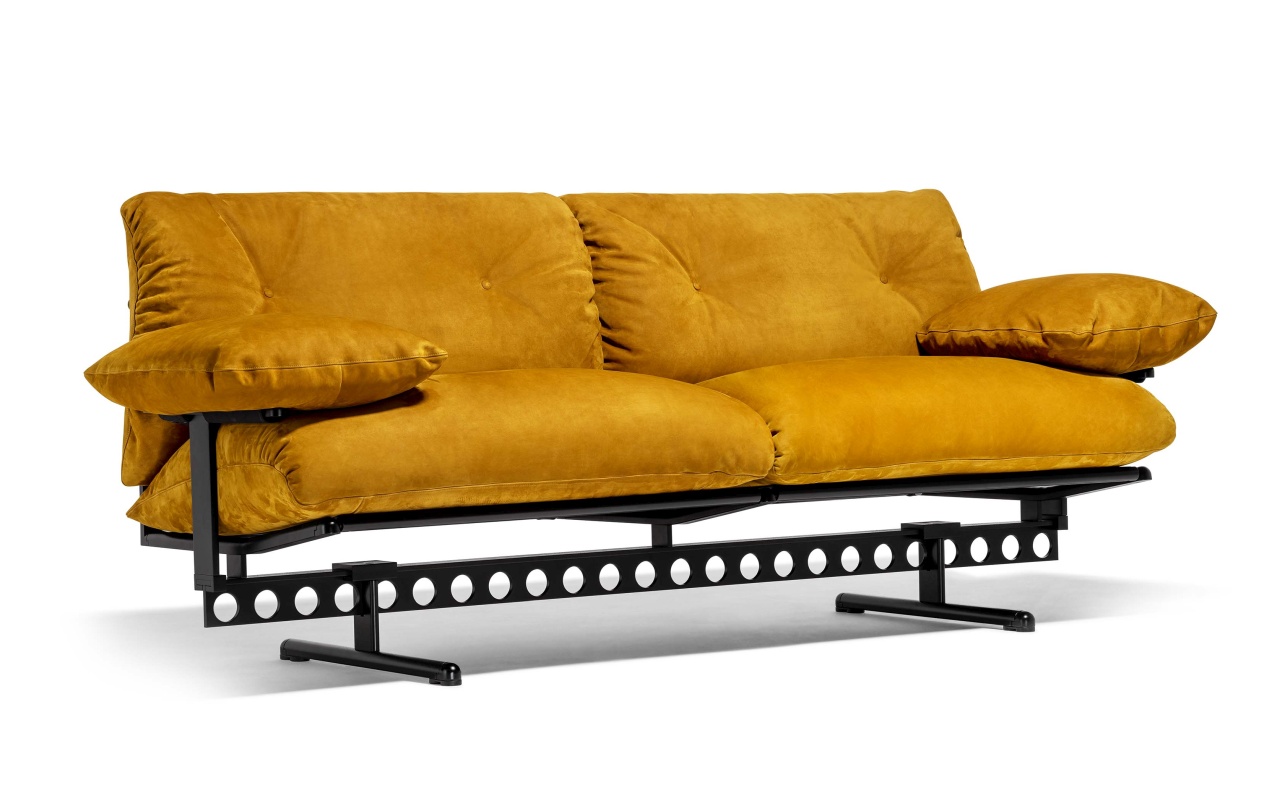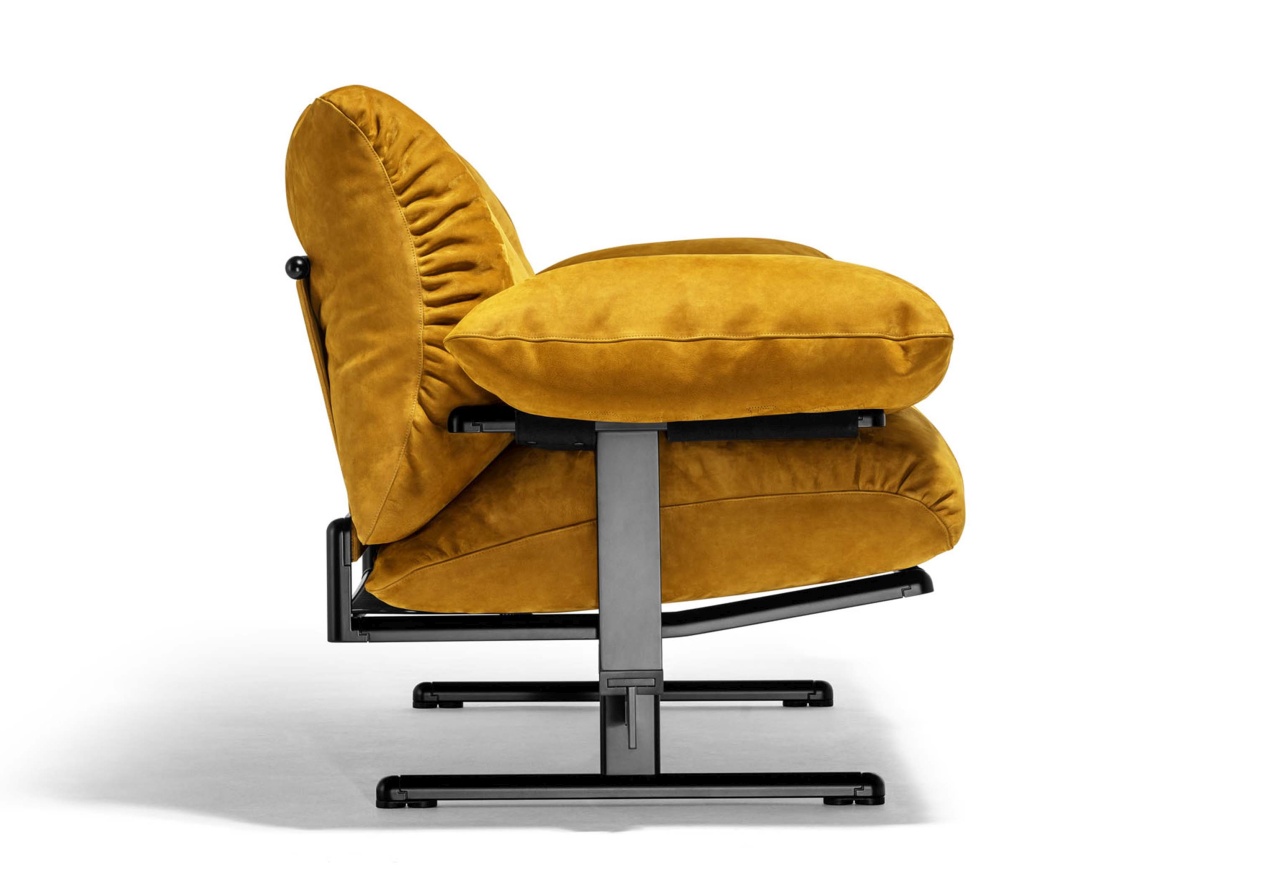 The interconnections can easily be seen from the sides. The warmth and comfortability of the cushions is complemented by aesthetics of metal parts which are finished using matt black epoxy powder paint.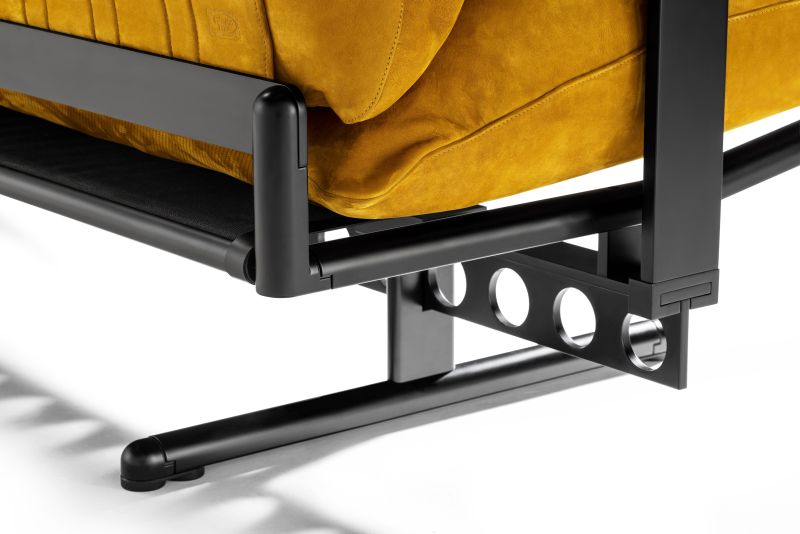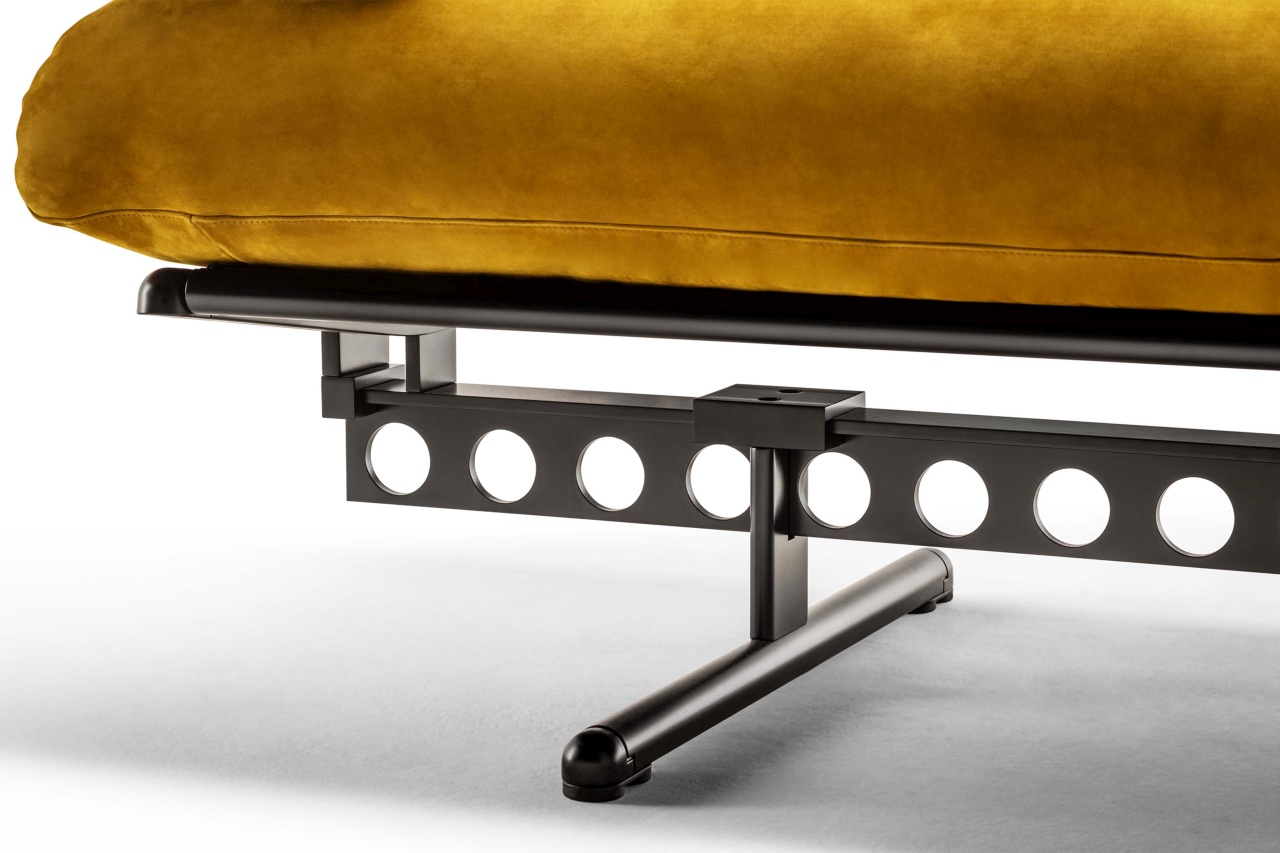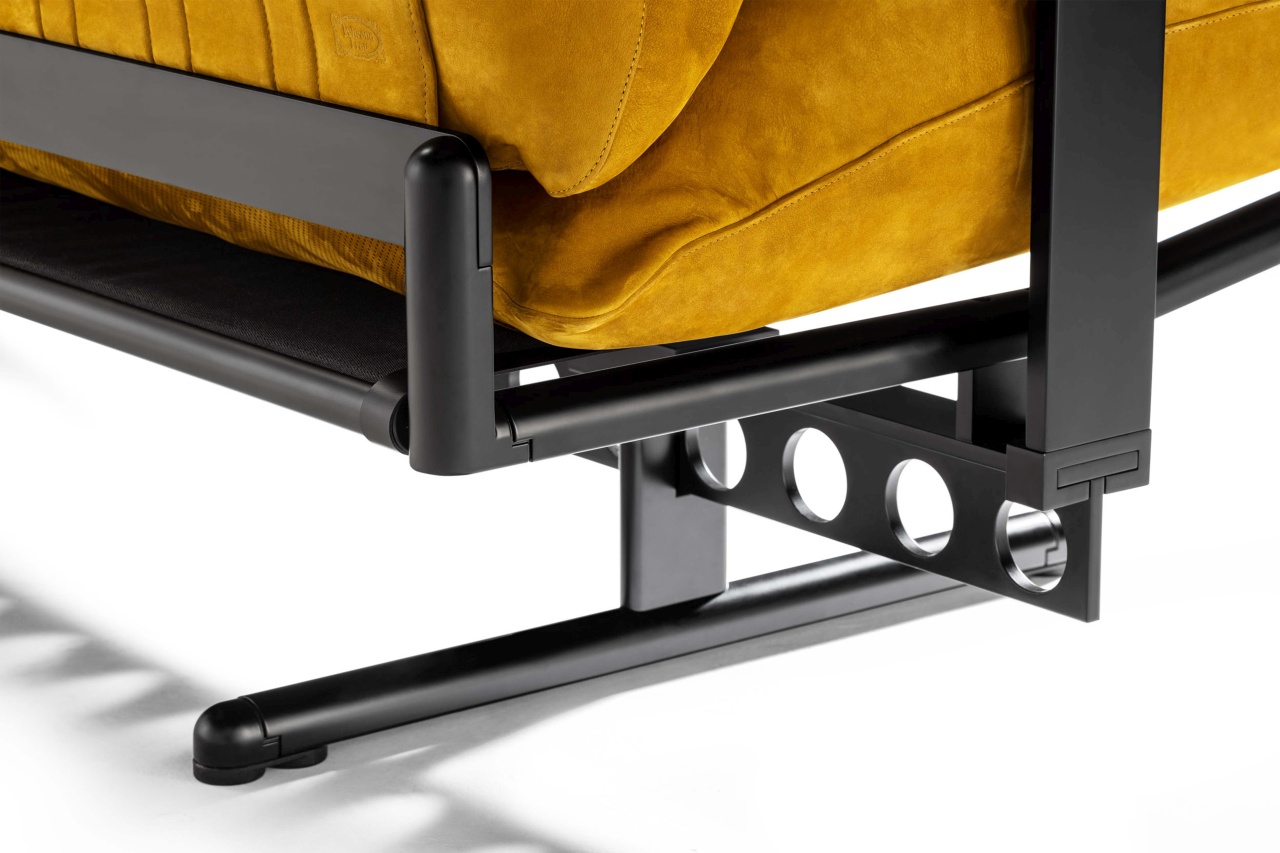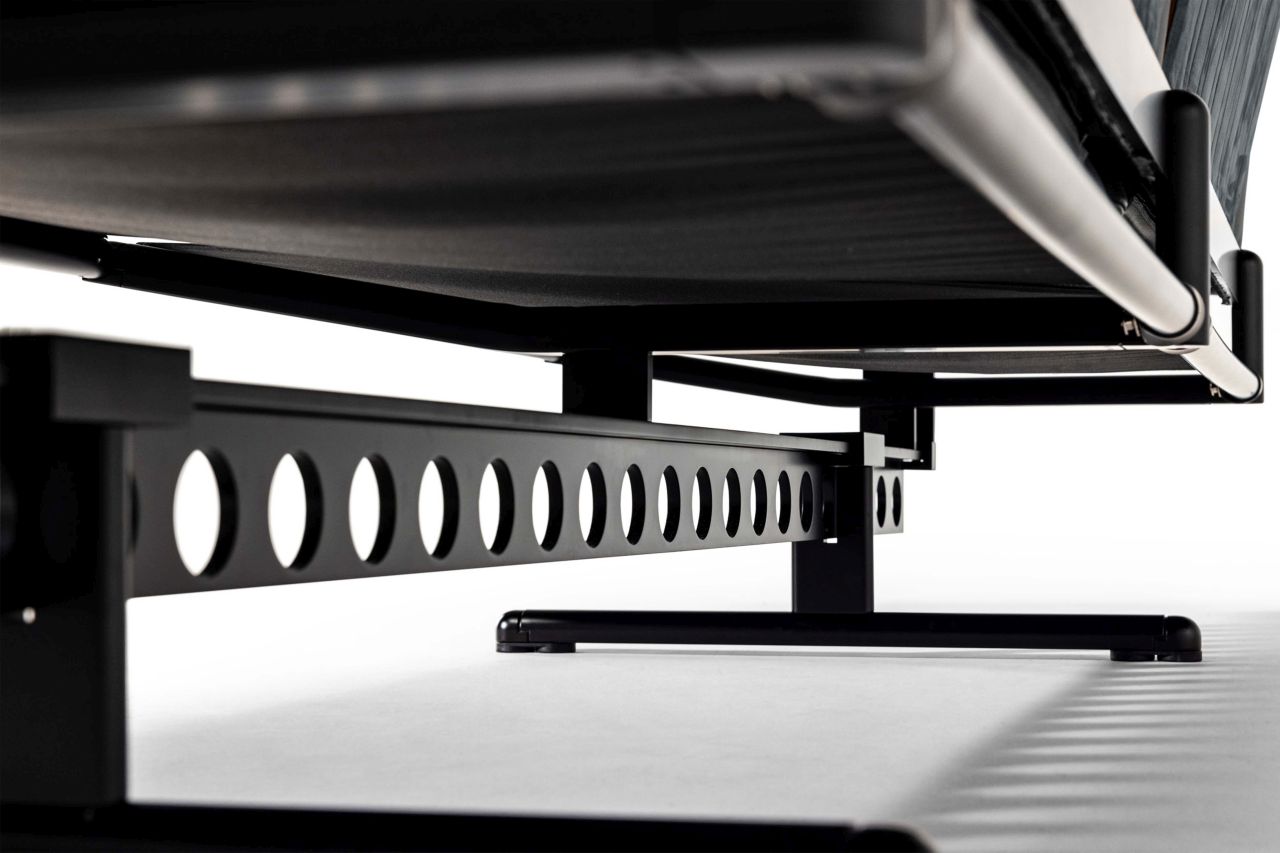 The 2022 Poltrona Frau Ouverture sofa has cushions concealing good amount of details such as backrest buttons which was a recurring detail of 1982 design. The cushions come in either leather or fabric which are filled with goose down and polyester along with polyurethane foam that ensures highest of comfort and lowest of deformity.