Kitchen trends might be fleeting at times, but this one is here to stay for a long, long time. Matte black in the kitchen feels so very organic. Elegant and sophisticated, matte black kitchens have a way of separating themselves from the crowd. In the design and decorating world where neutral backdrops in white, gray and cream are the norm, matte black comes as welcome relief. Be it a kitchen entirely draped in matte black or one that just uses pops of the color to create contrast and visual interest, this kitchen trend is definitely for everyone.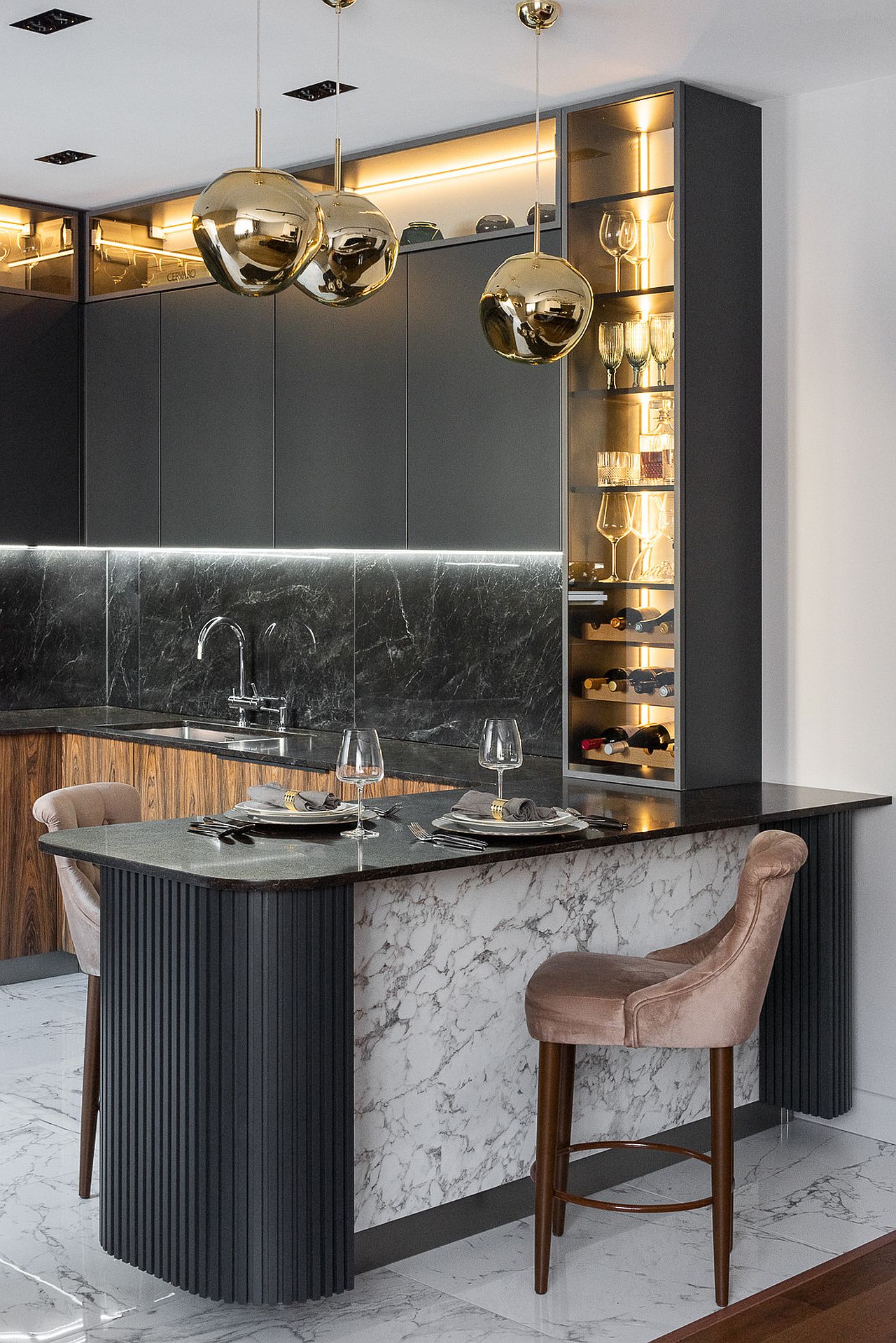 When we talk about matte black kitchens, the obvious image that pops to mind is of a space filled with dark cabinets and countertops. Yet, there are many other ways in which you can add a hint of matte black magic to the kitchen without committing to the color fully. From minimal and contemporary to farmhouse and rustic, a smidgeon of black promises to cook up captivating magic in your kitchen. Time to go dark and dashing!
A sophisticated modern trend!
For over four decades now, black was a complete no-no in kitchens. It all started with midcentury modern and its clean, sleek design giving way to colorful and floral elements of the 70's and the 80's. Then came the 90's when beige and cream took over with modern kitchens becoming the norm. At the start of the new millennium, white and gray were the most sought-after hues of the era with black only making a comeback of sorts in the last few years.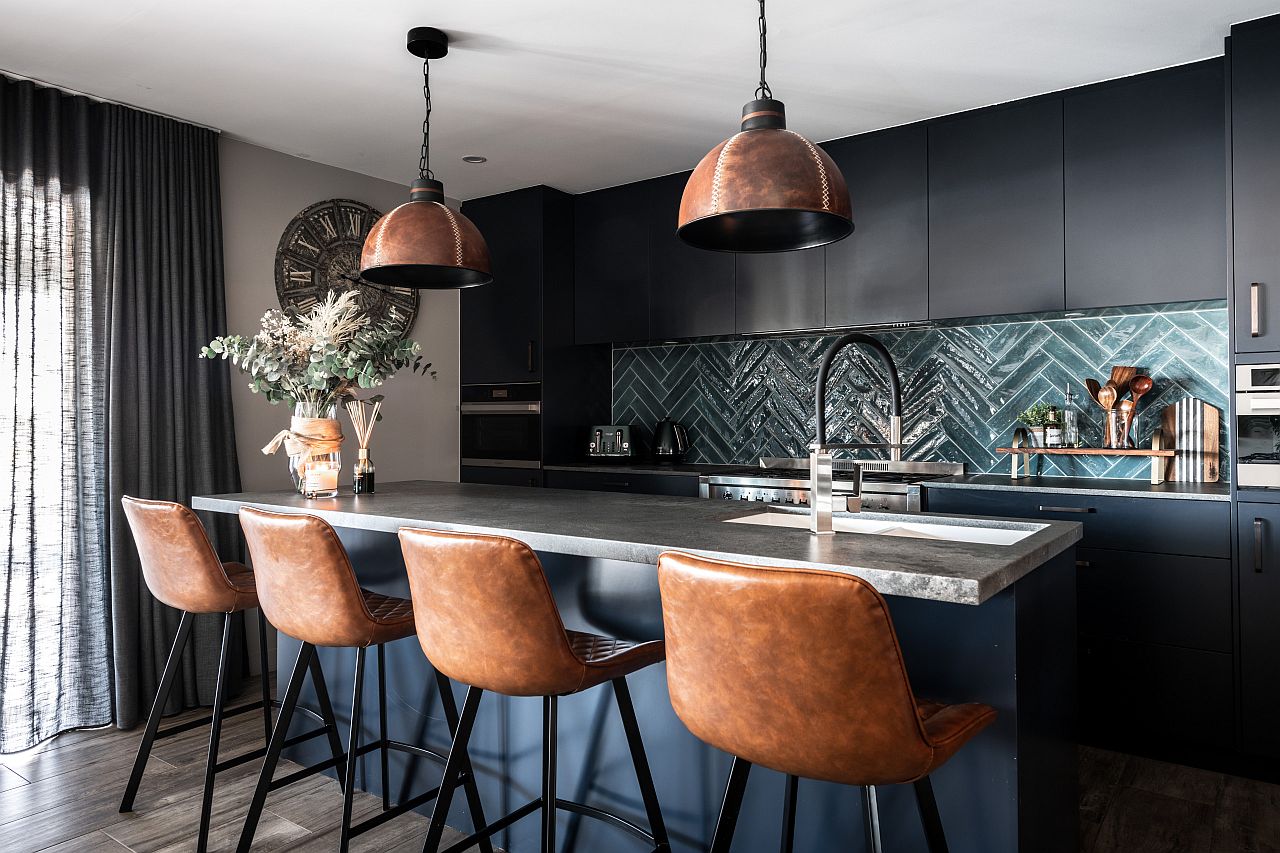 There are many factors that have led to the re-introduction of black in the modern kitchen. A large part of it has to do with definition, sophistication and contrast the color brings. Black can both anchor a room and also highlight its best features. But it can also be used as the main protagonist in contemporary kitchens, creating an entirely different aura that is unprecedented.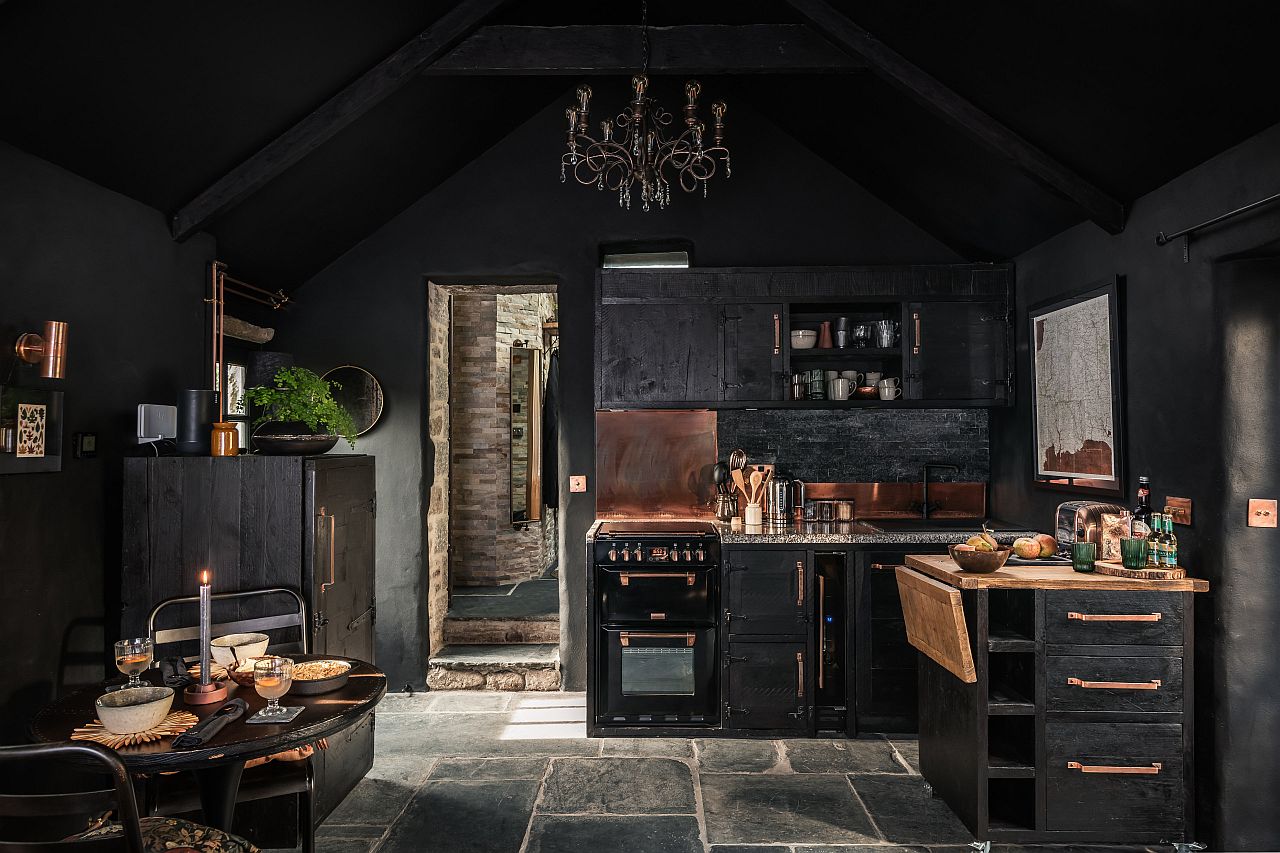 Perils of using black
So why do so many homeowners refrain from using black in the kitchen? The reasons are not too difficult to understand as the color, even in its matte version, must be utilized with great care. For starters, black takes away from 'illumination' of the room and this means you need a kitchen that is evenly and brightly lit. But this should not dissuade you from using black in the modern kitchen. A love for open-plan living and smart ventilation should allow you to comfortably work with the color.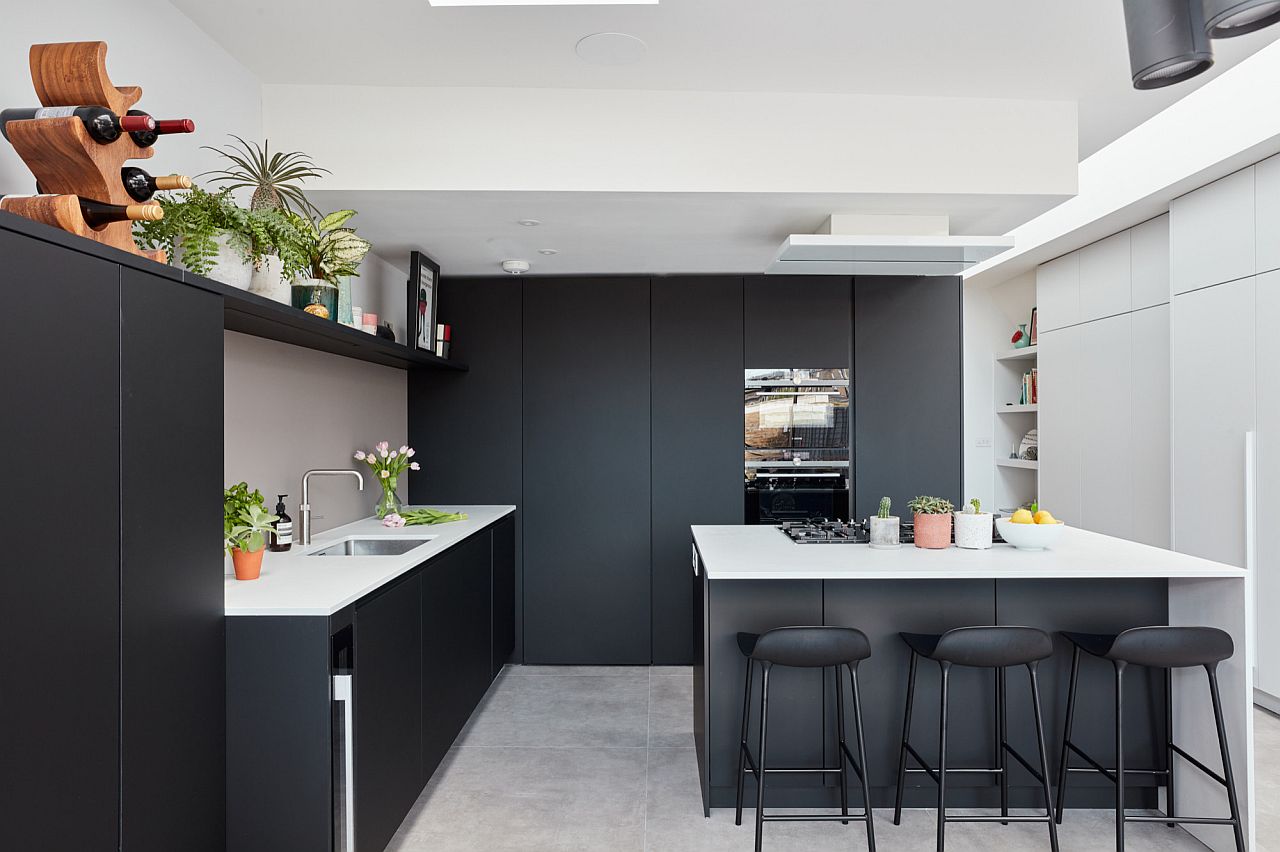 Also Read: Making a Refreshing Splash: Biggest Bathroom Trends of 2022
Matte black kitchen cabinets
Cabinets in black might feel like a big risk in the small modern kitchen with limited space. But in reality, they bring a wonderful balance to an open-plan living by ensuring that the kitchen stands out from the crowd. You can just use a simple matte black paint coating for the kitchen cabinets and if you are worried about committing to the color fully, then start with just the lower cabinets and the island alone. Combing these black cabinets with open wooden shelves above is also a great solution for the smart, modern kitchen.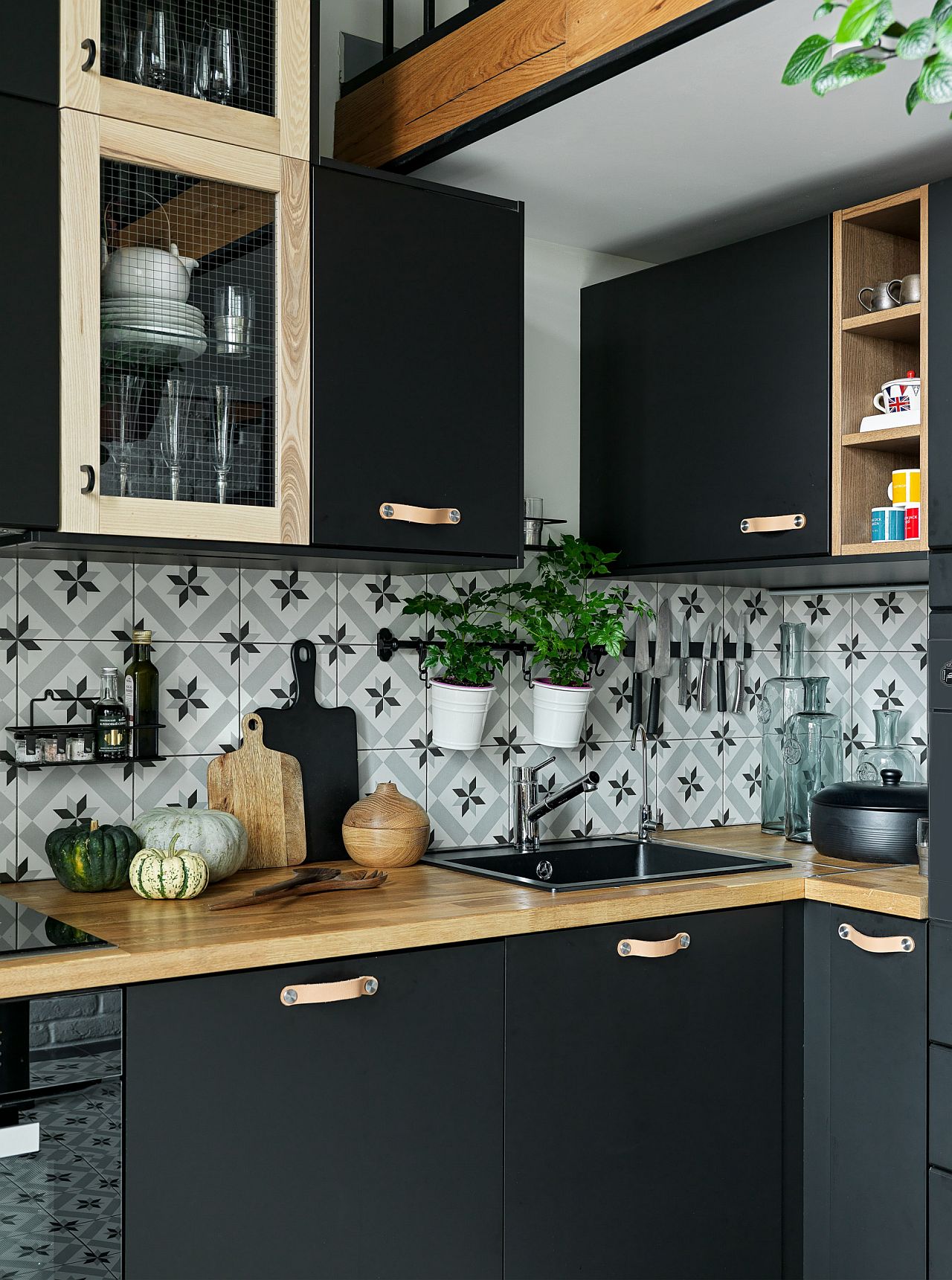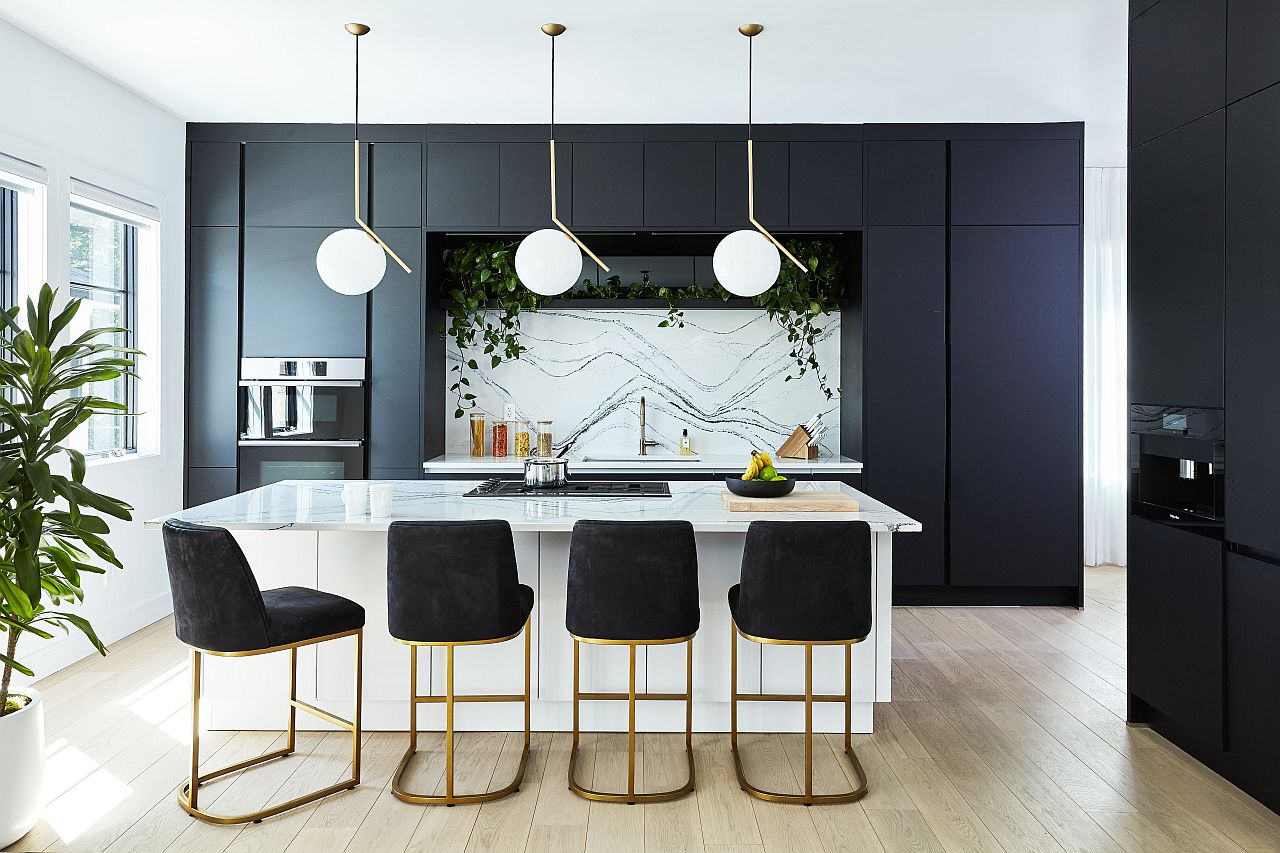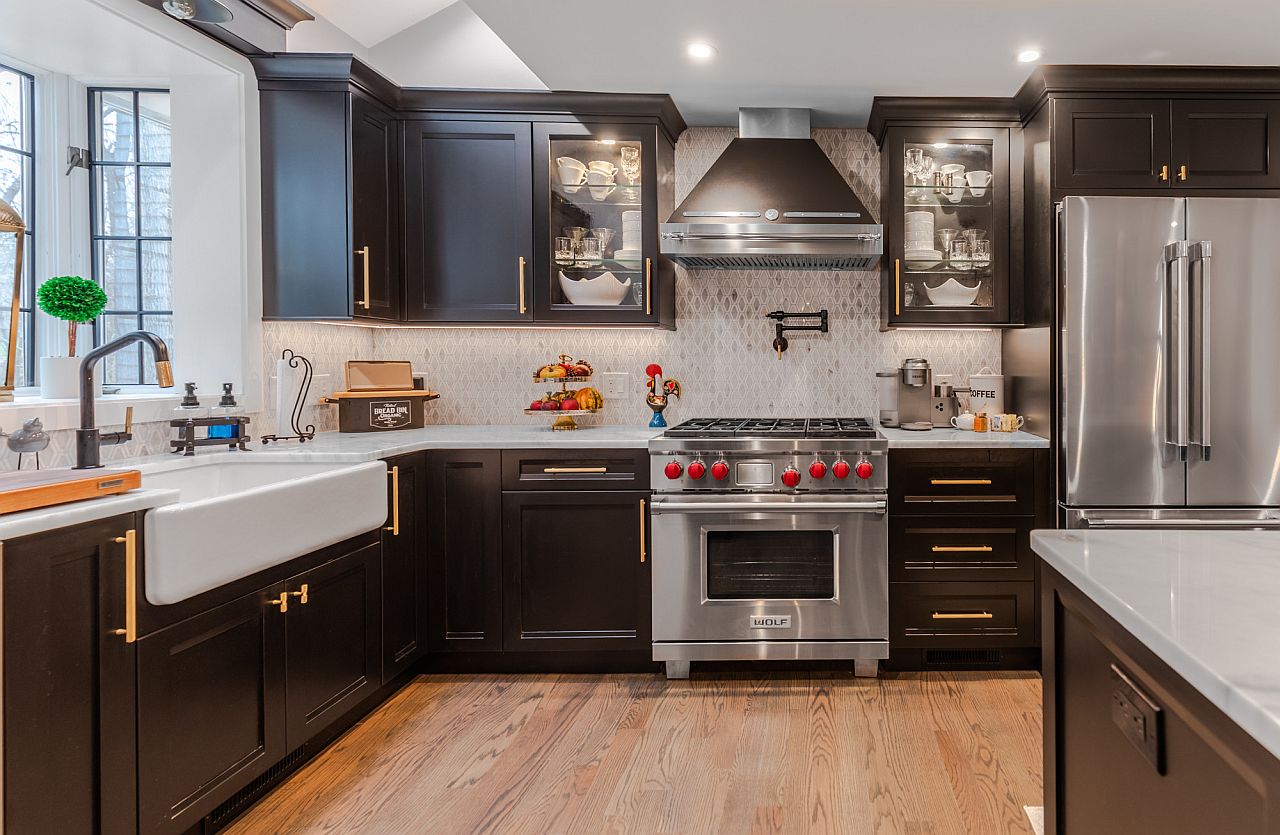 Backdrop in matte black
Kitchen backdrop in black is much easier to pull off even in a space that is otherwise dominated by white and wood. You start with simple subway-tiled backsplash in black and at times you can even combine matte black finishes with brighter black shades. A black stone backsplash is much cooler and trendy in contemporary kitchens with chalkboard backsplashes coming in handy in homes with kids!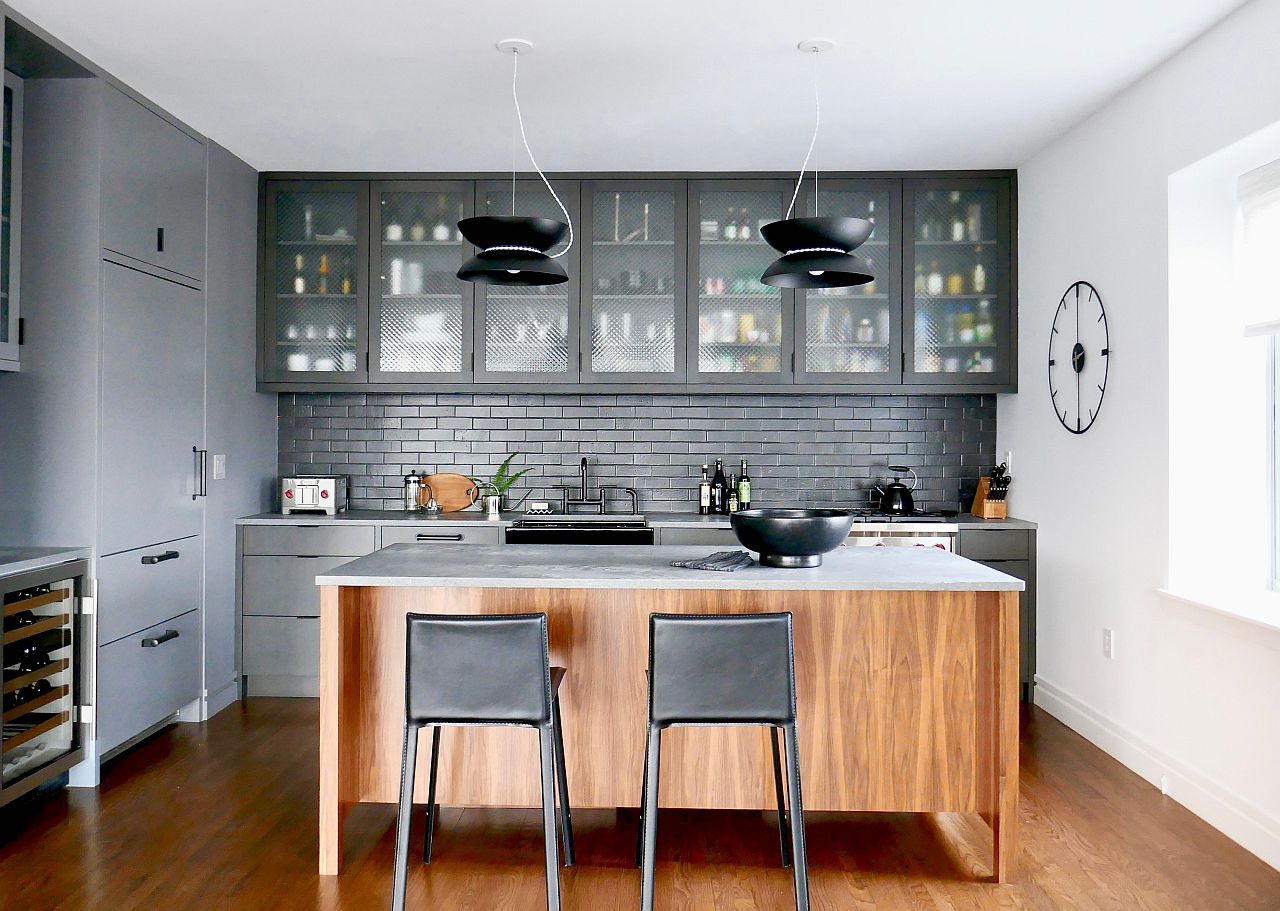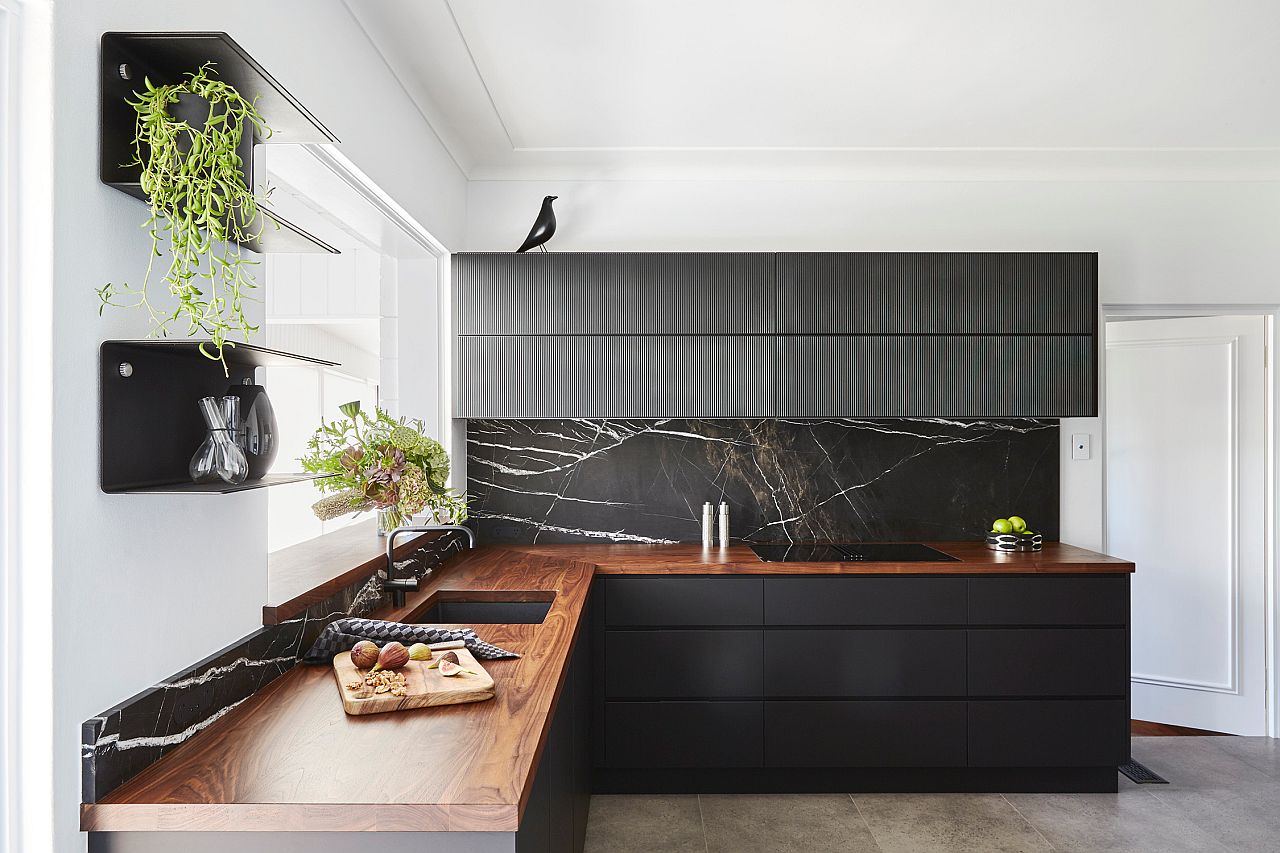 Black sink, faucets and hardware
Faucets, handles, brackets and registers in black easily stand out in the modern neutral kitchen. They shape and anchor the space with a whole lot of black being thrown into the mix. Moving away from the metallic trend and bringing visual interest to the kitchen, black hardware and kitchenware make a big impact with minimal effort. Then you can replace your traditional white sink with a black drop-in sink for the picture-perfect look.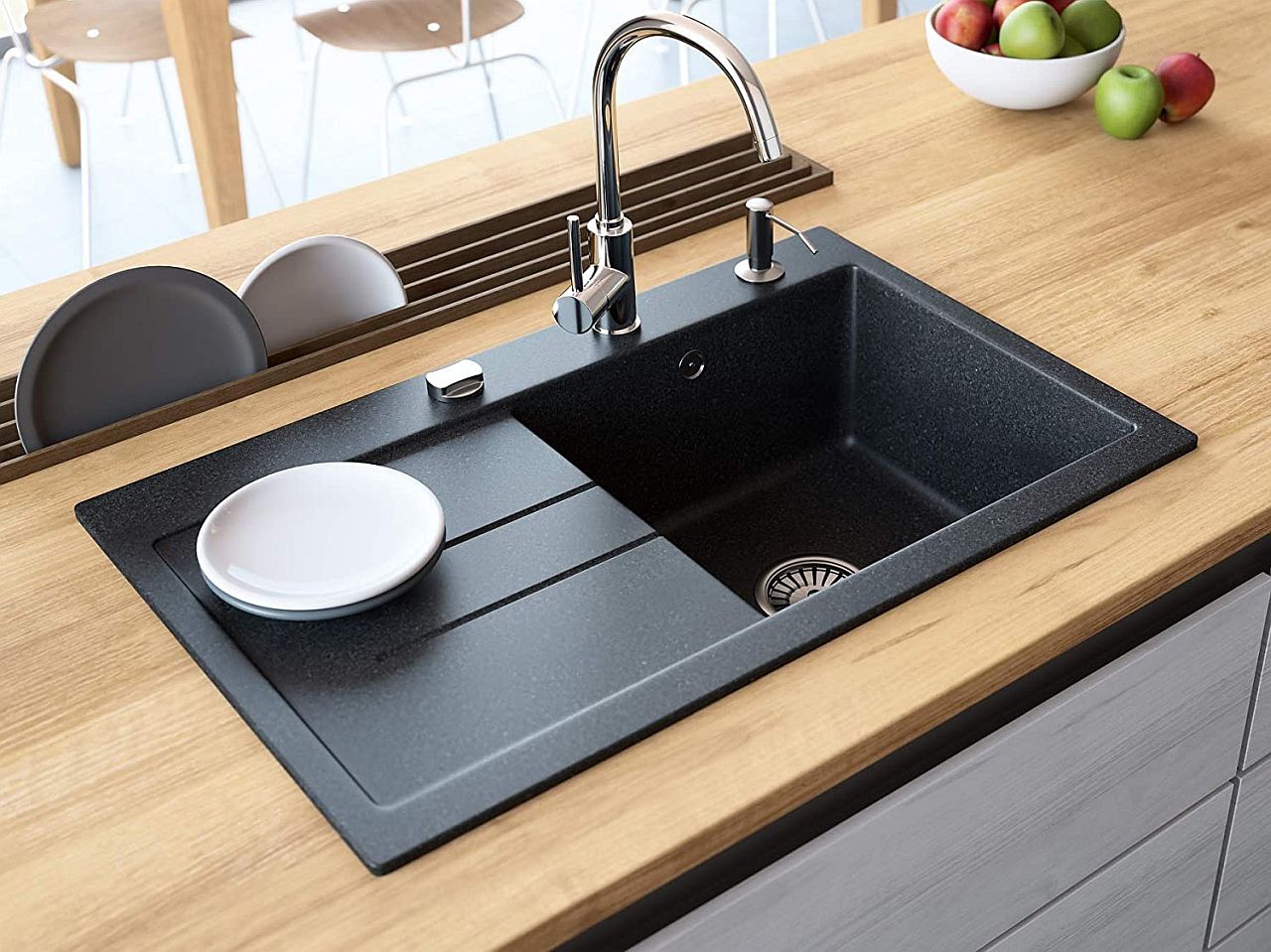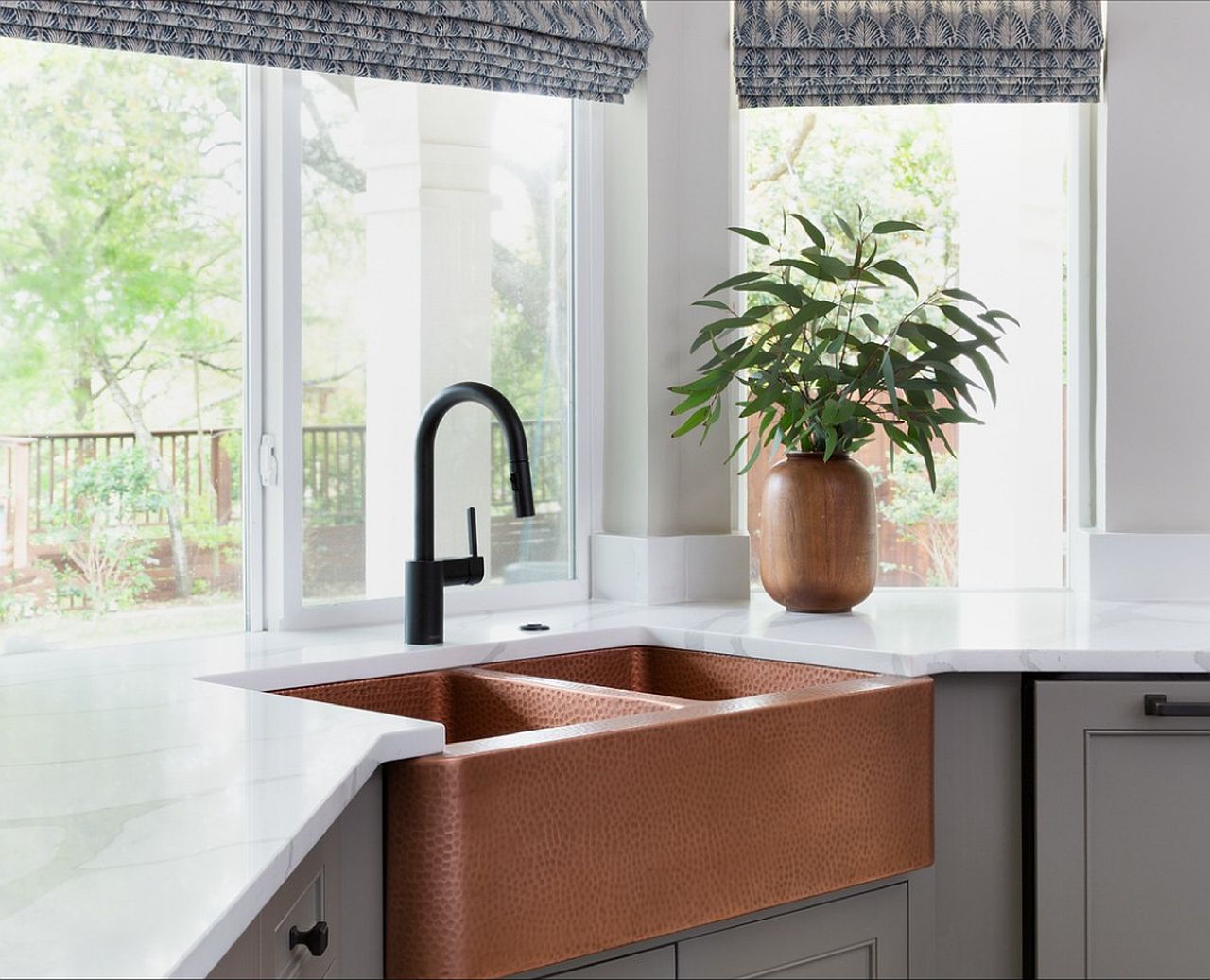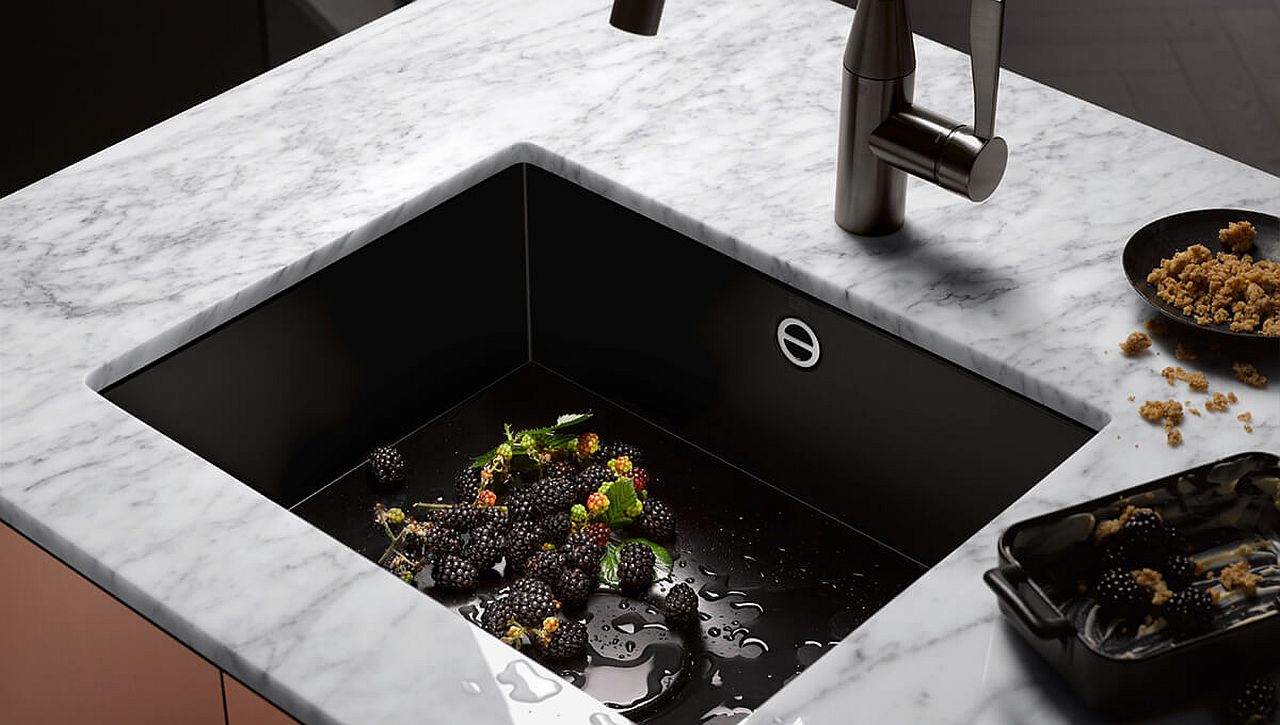 Eye-catching lighting fixtures
We already talked about how important lighting is in the black kitchen and you can even use the light fixtures themselves to add a bit of matte black to the space. Here, think of dashing black pendants above the kitchen island, black sconce in the corners or even a beautiful dark chandelier (Even though the last one is a bit of rarity). Black pendants easily adapt to a wide range of styles and add the 'It factor' to the modern kitchen.