Now that we have seen some fun DIY crafts for fall decorations; let's create something incredibly adorable and easy-to-make. Do you know that you can make a DIY wire frame wreath within two minutes? Well, it's true! Let's find out how, shall we?
Also Read: Easy DIY Fall Wreath Made Using Garden Shrubs and Foliage
What You Need:
Wireframe wreath base
Some fall foliage and flowers
Scissors
Thread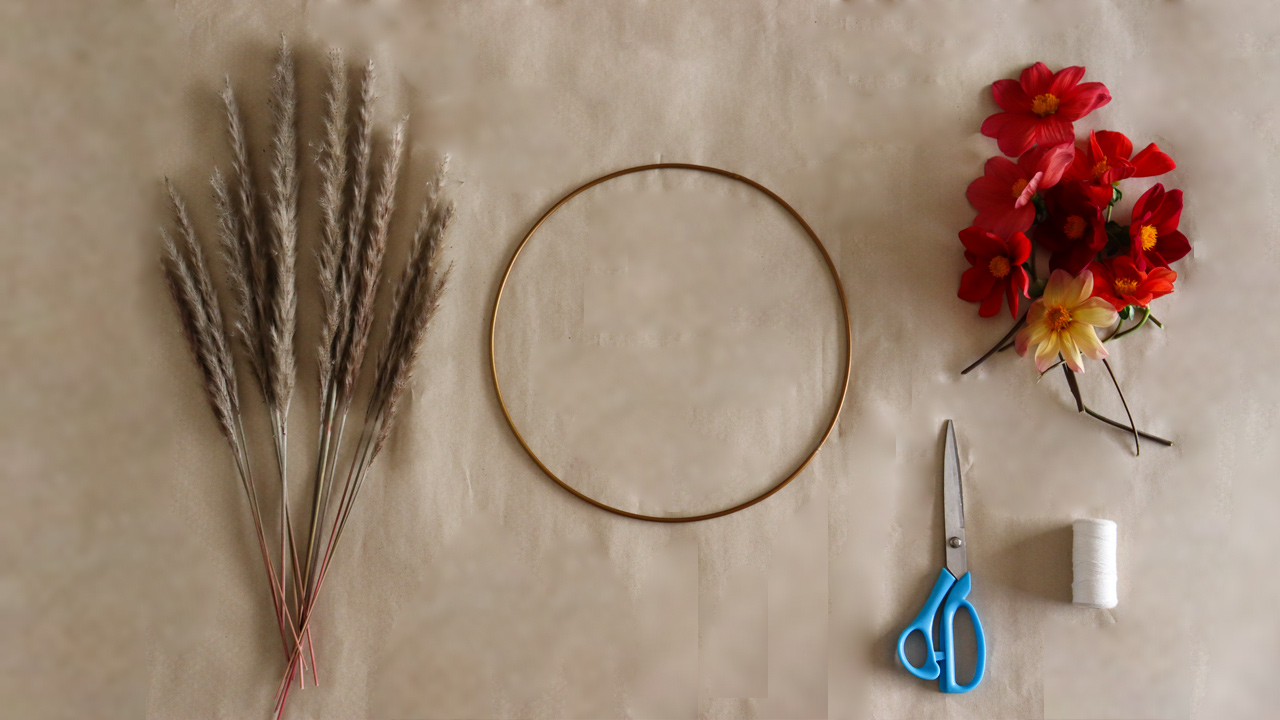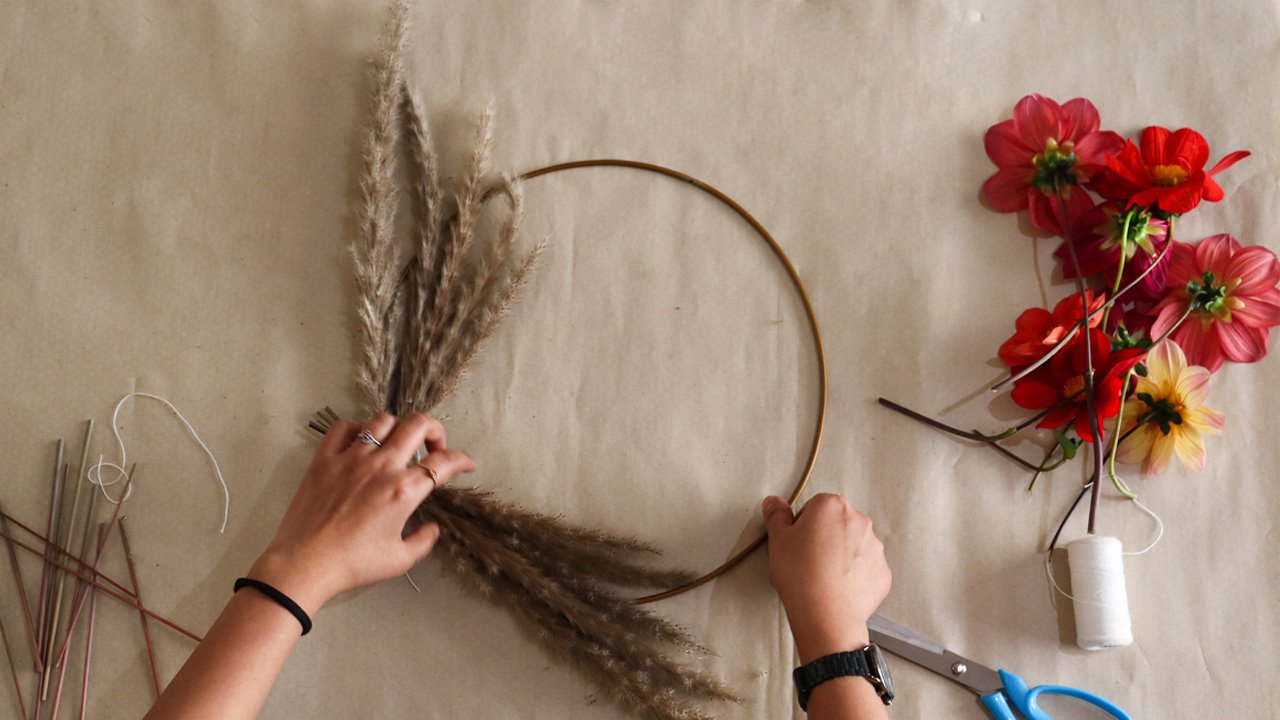 How to DIY Wire Frame Wreath in 2 Minutes:
Gather the materials and start creating
I used pampas grass and fall flowers to decorate the plain metal wreath base
Place the longer grass at the bottom in a crisscross pattern and tie the stems to the frame using a thread
Once the grass is secured in place, tie or tape the flowers to cover up the tied grass stems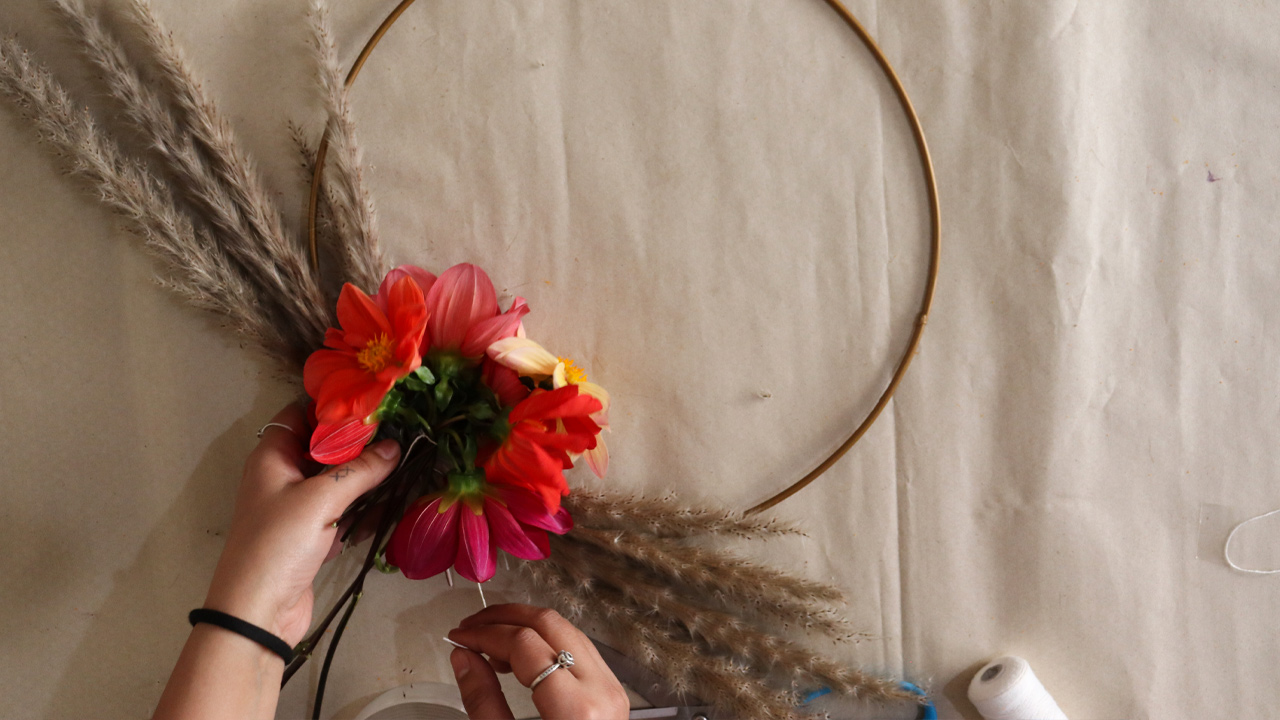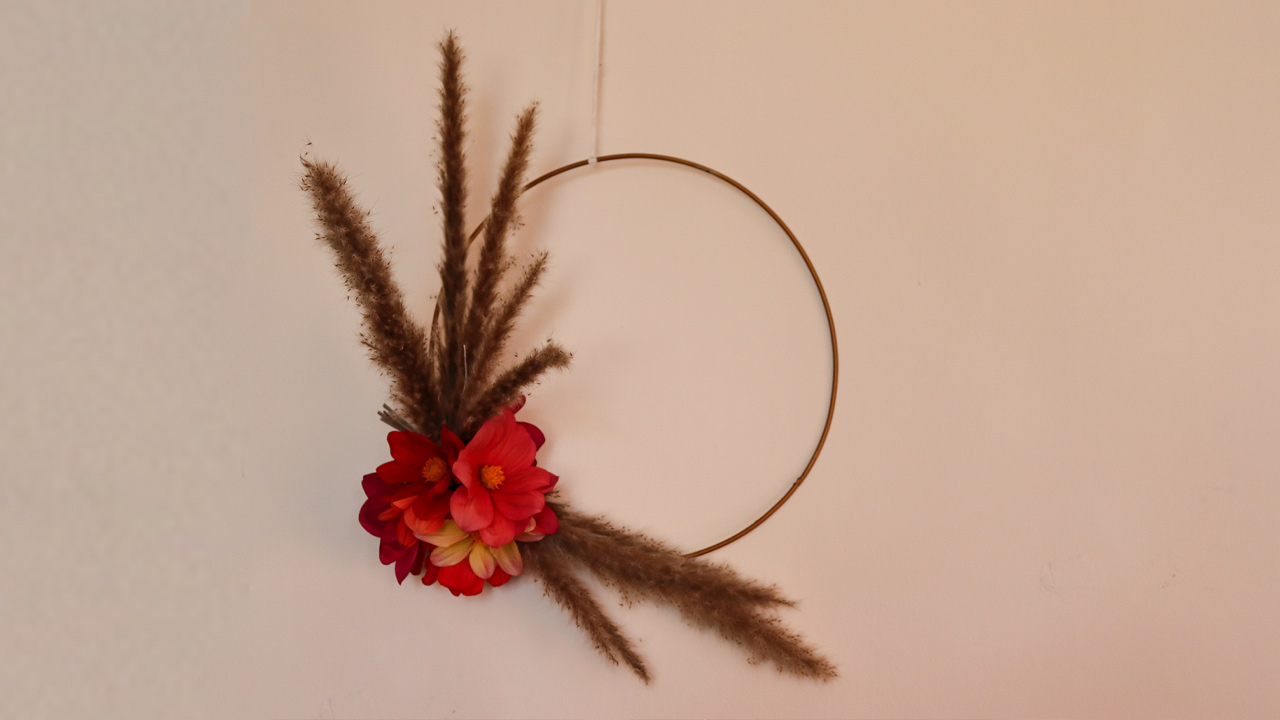 There you have it! A simple yet beautiful wire frame wreath that will adorn your door, window, or an empty wall this fall.
Follow the video tutorial below for more details. Until next time, happy crafting!