Imagine building a tiny house on wheels and then selling it successfully. You'd soon be followed by the blogosphere and Youtubers' who'd go bonkers to feature your tiny house and chase you for bytes. However, every tiny house hype has a short life, as time passes, the craze for the tiny dwelling fades.
I am sure, it would have taken a toll on you to construct a tiny house and then find a buyer to successfully sell it, but imagine building and selling more than 300 tiny houses. It's certainly not a joke to design and deliver these many tiny homes and if you intend to do so you have to be at the top of your game and that is what Tru Form Tiny has been doing since the onset of the company. Homecrux tapped Jen Carroll, COO of Tru Form Tiny for an exclusive chat where he talks about alternative housing solutions and discusses the winning tiny house-making formula.
Homecrux (HC): Jen, your father constructed a tiny house travel trailer long before the 'tiny lifestyle' was even a thing. How was your experience living in a tiny home growing up?
Jen Carroll (JC): Growing up, our family lived in a tiny house seasonally, and I loved it. We lived tiny for about four or five months every year as kids. Kids are very adaptable and the tiny home allowed us a great solution for living on the move.
HC: Did you always want to build tiny houses/travel trailers for people or was Malia an influence that instigated you to tread in your father's footsteps?
JC: Tiny houses are such a unique solution to a lot of our housing problems. I have had a passion for the craftsmanship of the carpentry trade all my life, combined with my passion for environmental impact, energy efficiency, and indoor air quality, tiny homes made the most sense.
HC: Tru Form Tiny sways around the higher side of tiny house square footage floor plans. What's the ideology behind building spacious tiny homes, is there a significant demand?
JC: We find that most of our customers want a nice size kitchen, downstairs bedroom option, a good size bathroom and lots of storage. A typical customer is downsizing from a 2,000-square-foot home, which is a big task. Our customers also want nice finishes, and a quality tiny home and there is a lot of demand for this kind of highly-designed, quality crafted tiny homes.
HC: What would you say sets Tru Form Tiny apart from its competitors?
JC: Design, design, design! Selecting the right finishes and pairing them with efficient building design is the Tru Form Tiny formula.
HC: What's the difference between your travel trailers and park models? Can customers customize either of them?
JC: Travel trailer tiny homes are the more quintessential tiny home on wheels, and are 8.5-ft. wide and can be towed without special tow requirements or permits. Our park models are 10-ft. wide and do require a wide load permit. Both of these tiny home on wheel models can be customized with a homeowner's vision, needs, and budget in mind.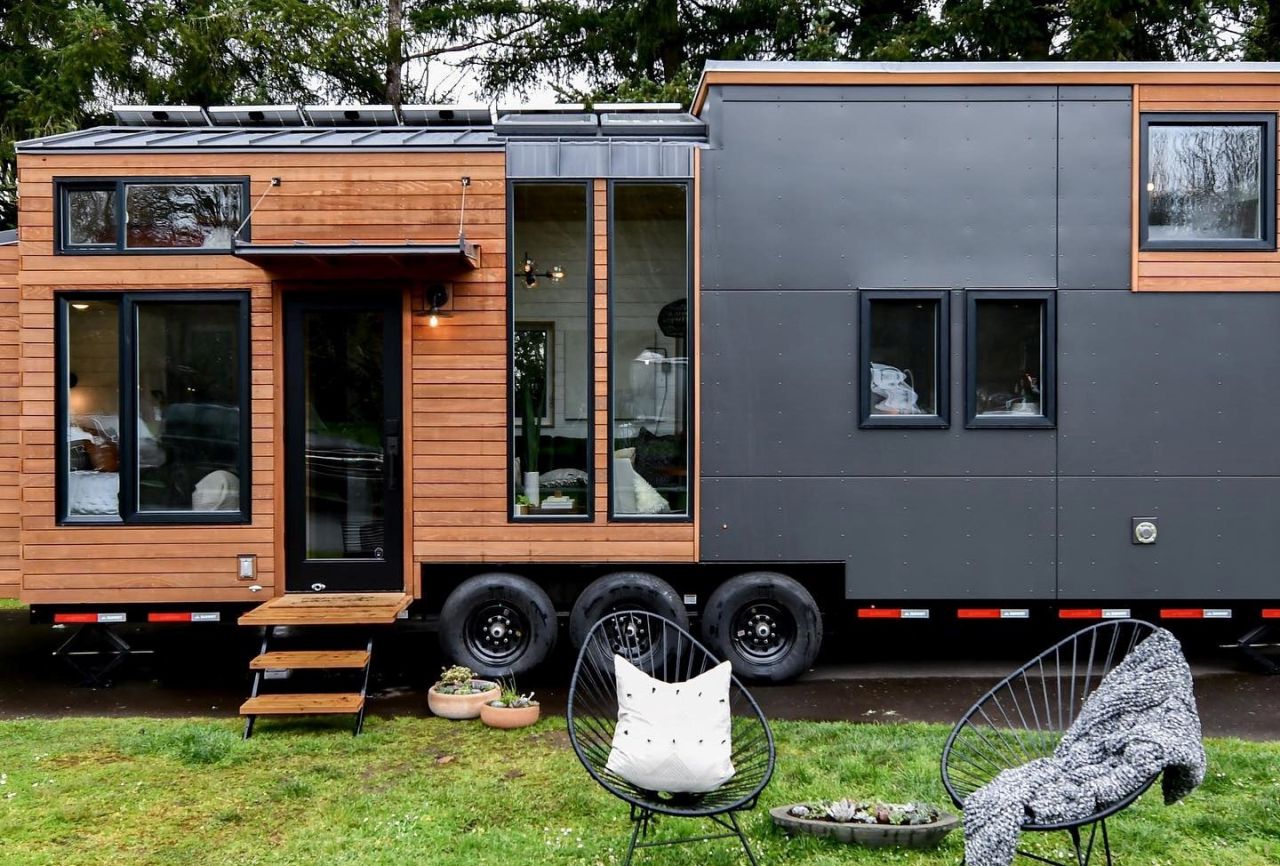 Also Read: 50 Best Tiny Houses on Wheels That are Downright Inspiring
HC: How much change has the pandemic brought to your business? Which of your models has largely been in demand?
JC: Our farmhouse models have been really strong. We are the only manufacturer that we know of that offers both the craftsman/farmhouse and urban/contemporary style options. The pandemic allowed people the space to question their living situations and tiny homes have provided a good solution for a lot of people.
HC: We are not completely out of the pandemic and already there are recession fears, how do you see it impacting the tiny house/ trailer industry in the US?
JC: RV sales traditionally slow down during recessions. Tiny houses fall into a different category. They are seen as a housing solution. When compared to purchasing or even renting, tiny homes are a more affordable option. When recessions occur, we see people exploring the purchase of a tiny home because it is too expensive for other housing options.
HC: How many travel trailers have Tru Form Tiny designed so far? Are the sales limited to the US or do you ship beyond the borders?
JC: We stay in the US including Hawaii and Alaska. We have built, designed, and delivered more than 300 tiny homes to date.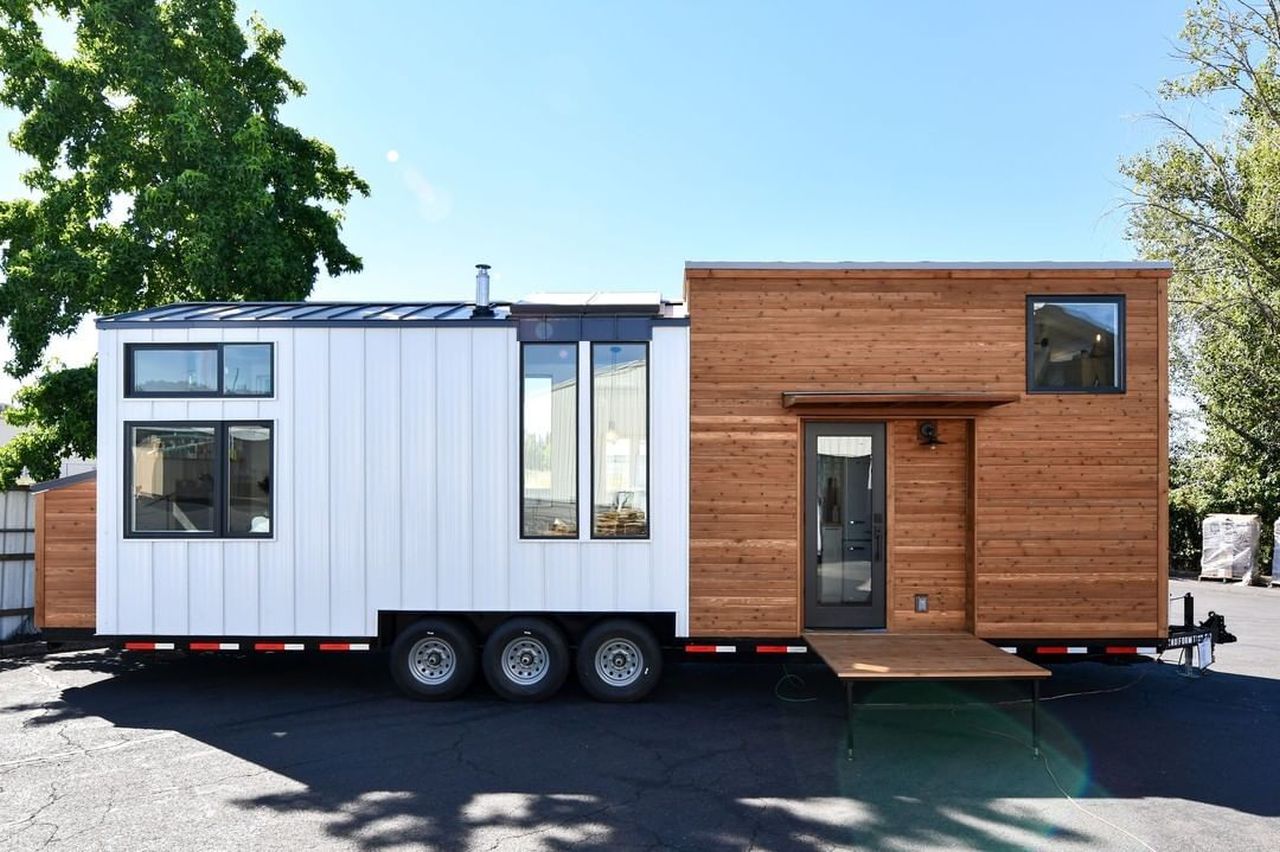 HC: What are the new projects Tru Form Tiny is working on? Anything you'd like to divulge to our audience?
JC: I'd not like to reveal that for the moment. But you can always follow our Tiny Homes for sale page on our website for in-stock tiny home models available for immediate sale!