Like modern office spaces have evolved for co-working and teleworking environments, modern homeowners, especially those living in small apartments, seek similar versatility and flexibility in their homes. This is primarily because a flexible dwelling can meet every family member's requirement.
For instance, if you suddenly need a large space for a home party, a studio space for work, or a quiet corner for meetings; a dynamic home setting makes it possible. Using the available elements in your flexible house, you can freely create any work or leisure setting depending on your current needs.
The key here is to figure out what will work for your family many years down the line. Once you figure that out, you need to invest in the given element to set up a versatile abode.
Opt for an open-plan living room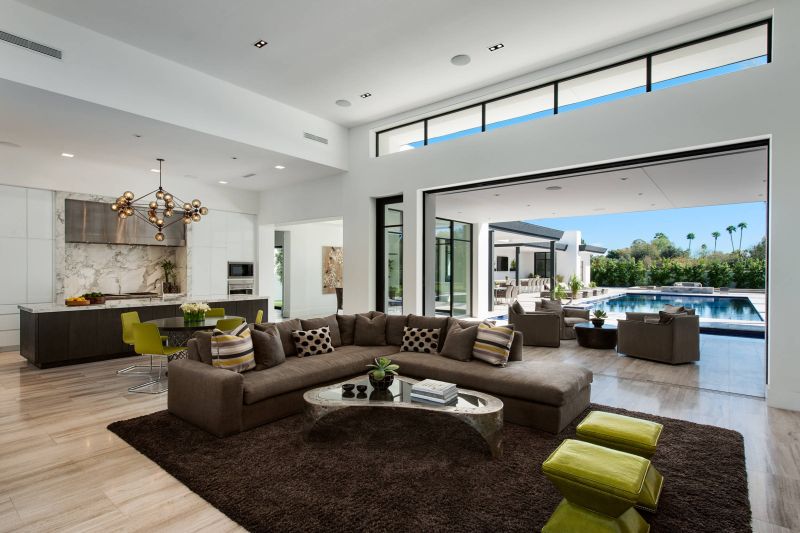 Go for an open-plan living room design that provides you with a blank slate to turn your living area into anything you desire. For instance, you can use room dividers to create provisional areas for meeting your home's existing and future demands.
Even sliding glass doors are great if your living room opens up to a garden area. When you keep the glass doors open, you bring in the surreal vibes of the outdoors to freshen up your mood.
However, if you like a conventional floor plan, design it in a way to have a scope for future outward or upward expansion. This way, you can change it depending on your family's altering needs in the future. If you want to plan for your old age, you can consider a home design with reduced mobility. For this, you can choose a master bedroom on the first level or install a reinforced staircase to adjust an elevator later on.
Invest in multipurpose furniture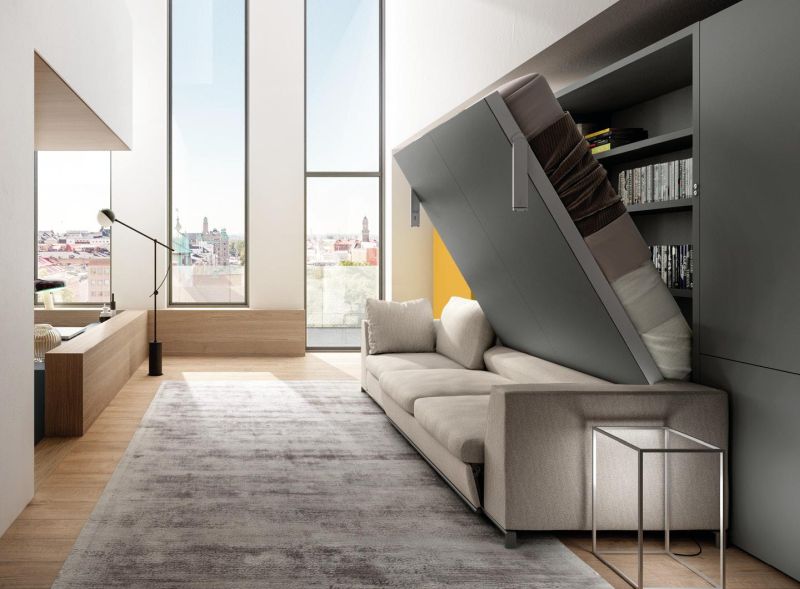 Investing in multipurpose furniture is a life savior when you live in a small apartment or a condo. Using a multifunctional furniture unit that serves more than one purpose, you need to buy fewer things yet can maximize your room's square footage. Here are some examples of furniture pieces serving more than one function:
A dining table with storage underneath doubles up as a desk to accommodate extra guests

The sofa bed is another good option to accommodate extra guests without buying additional furniture

Pick an ottoman or bench with storage drawers. It caters to seating and offers extra storage for your throw pillows and blankets.
Also Read: 10 Smart Ways to Make A Small Living Room Feel Larger
Smart storage is the solution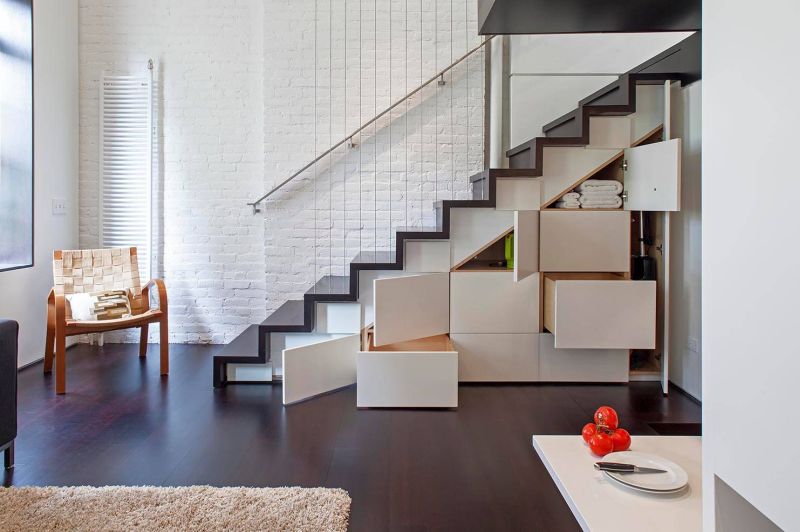 Look for smart storage solutions to keep your home appearing streamlined and clean. The step to do so is to have a decluttering mindset, which can be achieved by
Looking for clever ceiling folding racks to help you make the most of vertical space in a room

Instead of stacking books here and there, go for wall-mounted bookcases or bookshelves. These not only look elegant but also free up the floor space.

Utilize wire baskets for shoes, laundry, and other things that you need to use regularly but also want to keep in a specific location

Repurpose your current furniture. For instance, if your coffee table has ample surface area, consider using it as a laptop stand or makeshift desk chairs
Mirror for open and airy room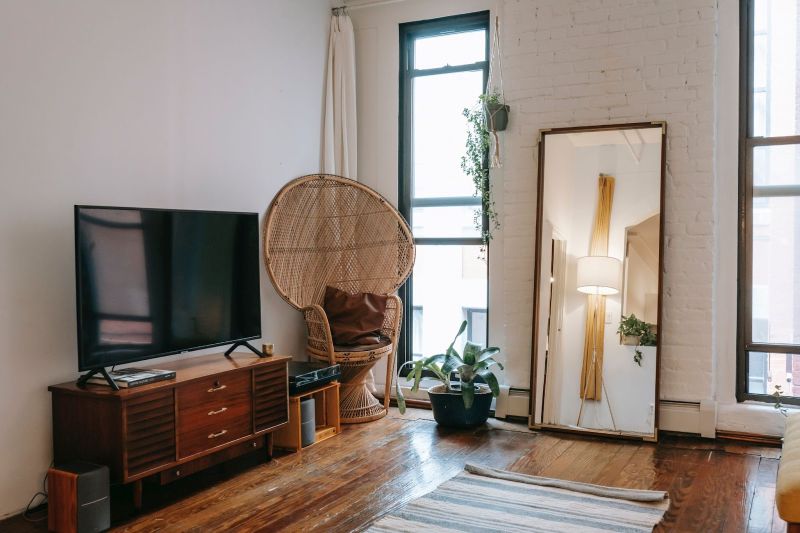 Want to make your interior appear more spacious than its actual size? Add more small and large mirrors to your interior. Mirrors help in making rooms feel open and airy. These also give an elegant touch to your interior while providing an illusion of more space because mirrors reflect light into a room.
Don't know what sort of mirrors to invest in? Go for Extra-large mirrors for your wall. That way, you allow the guests to feel the awe of the bigger space, even if they are actually in a small room. Thanks to the right mirror, it is easier to attain the desired aesthetic of your choice – be it modern, elegant, contemporary, or vintage.
Spacious and comfortable seating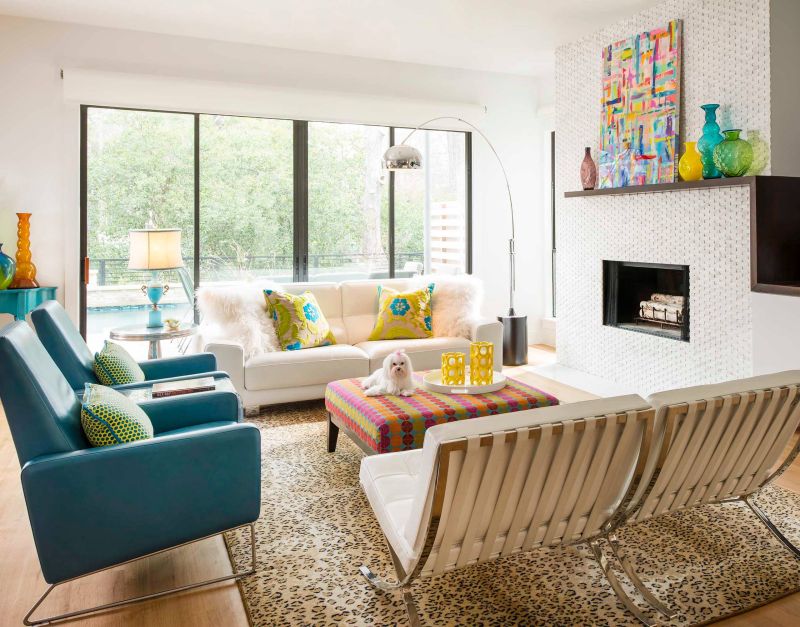 A comfortable and spacious seating space is a must-have at home. When creating a seating area, think of how many people would visit your home and what their seating preferences are. Also, think about how you want to entertain your guests. Depending on your selected way of entertaining the visitors, you can choose a relaxed and casual or more formal seating setup.
You even have to consider the amount of time you'd like to spend in a living room or extra seating space. If you have kids in the house, consider multipurpose seating for them. It will make extra space for their friends, who may visit them often. If you have a small living room, you can consider dual-purpose seats for grownup gatherings too.
Multipurpose room for everything else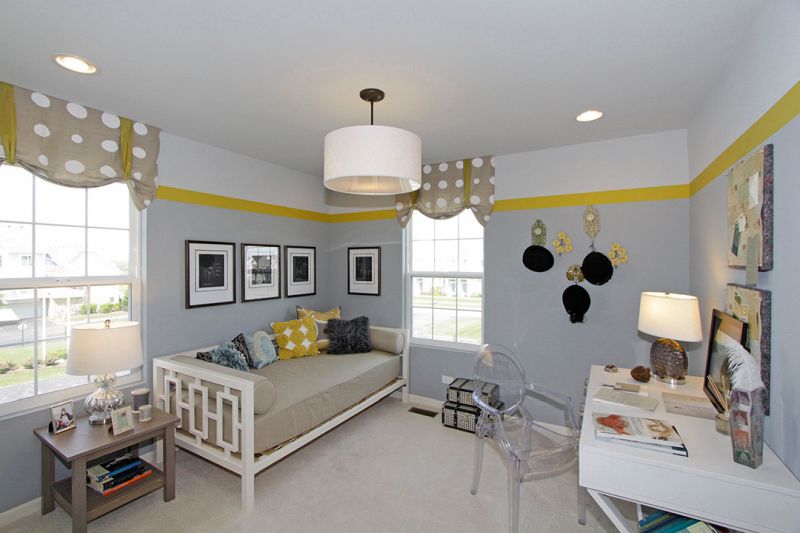 No matter if you have a five-bedroom duplex or a small apartment, you need to think of maximizing your living space. For instance, If you host overnight stays frequently, you may need an extra room at any time of the year. Instead of creating a special guest room, turn your spare room into a dual-purpose or multipurpose room, such as home-office-cum-guest-room or workout space on a balcony of a guest room.
If there is less space and you want to invite guests over for drinks or dinner, it's best to have an area that serves as both a dining room and a home bar. That's how you can easily host a maximum number of people without having to stress over less space or thinking about where everyone will sit.
Do add multifunctional furniture into the room to accommodate the needs of your occasional guests and yourself for various activities, like a workout, sleeping, work, relaxation, exercise, playing, storage, etc.
Final Thoughts
A home is a clear reflection of the people residing there. If you want a versatile and flexible home that changes with your altering need, you should consider adding the abovementioned elements into your dwelling.
For example, adding multipurpose furniture to your living space can alter the look and feel of your room without having to invest further. It is a budget-friendly way to give your room a fresh look whenever you are in the mood for something new.
If the idea of an adjustable home sounds appealing to you, buying items, like sofa beds, ottomans, etc, is a good decision. Furthermore, choose pieces with storage space, like bed frames, cabinets, coffee tables and more. Likewise, spend time contemplating the open-plan living room, adding mirrors, and creating spacious seating to make your home feel warm and cozy.
Always remember that you need to make yourself more dynamic without sacrificing your comfort and style. If you can manage to do so, you won't need to renovate your house even after many years.