We have officially entered the spookiest month of the year. And as you deck up your house in the Halloween spirit, don't forget to decorate the main door. Spruce up your front door from top to bottom with various spooky elements, such as Halloween wreaths and eerie door knockers.
A spooky door knocker will give the entrance a freaky façade. You can mix and match it with other decorations or make it the focal point. Here are some eerie and haunted door knockers you can buy to scare the pants off of little trick-or-treaters.
Labyrinth Deaf and Dumb Door Knockers
Dare little kids and guests to knock on your door with this pair of deaf and dumb gargoyle-faced knockers. 3D printed from 100 percent PLA plastic and finished with a bronze coating, these hand-finished are inspired by the 1986 cult classic movie, Labyrinth. There is a built-in keyhole slot for easy mounting. Use them individually or as a pair for a spooky door finish.
Buy: $31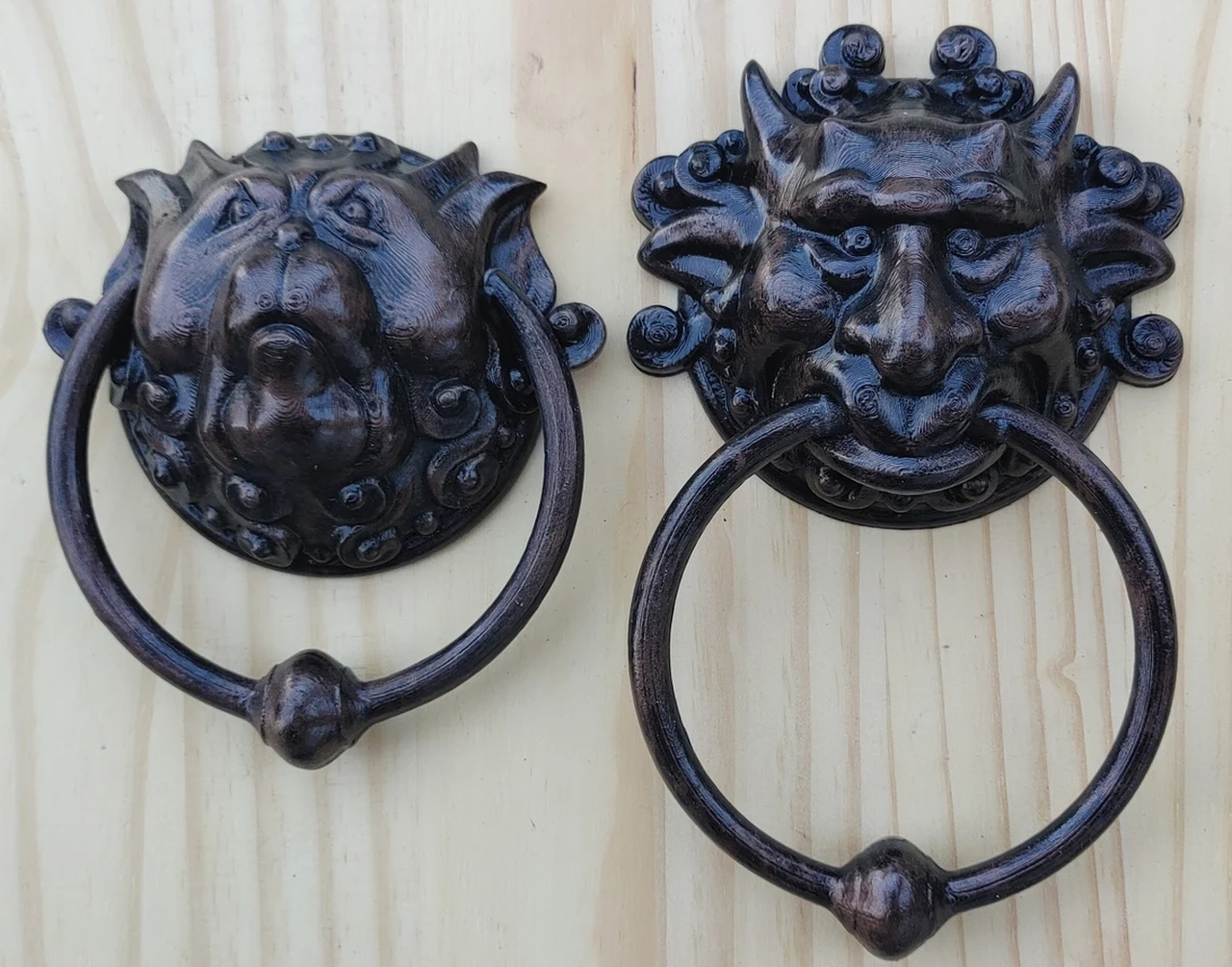 Bronze Skull Fixture for Doors
Strike fear in the hearts of your guests with this bronze skull knocker. With an aura of fantasy and macabre, this door fixture is hand-sculpted in clay, cast in bronze, and finished with an antique patina. The piece has teeth that fit together and interlock to keep the knocker in place. It will add character and a Halloween vibe to the door.
Buy: $395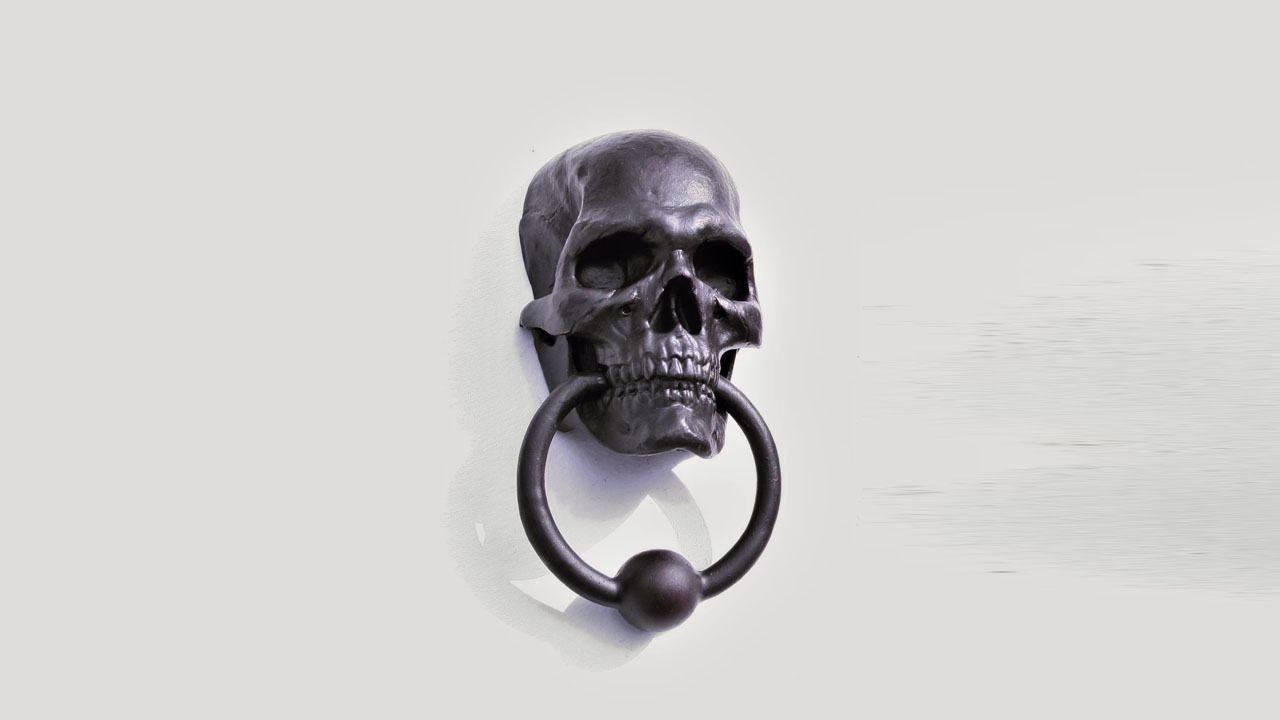 Goat-Headed Gothic Skull Knocker
This detailed, hand-painted, and polished skull door knocker features a goat-headed gothic skull. Made from premium quality cast resin, this knocker is weatherproof and can be used all year round. This will add a whimsical charm and holiday vibe to your home's entrance.
Buy: $30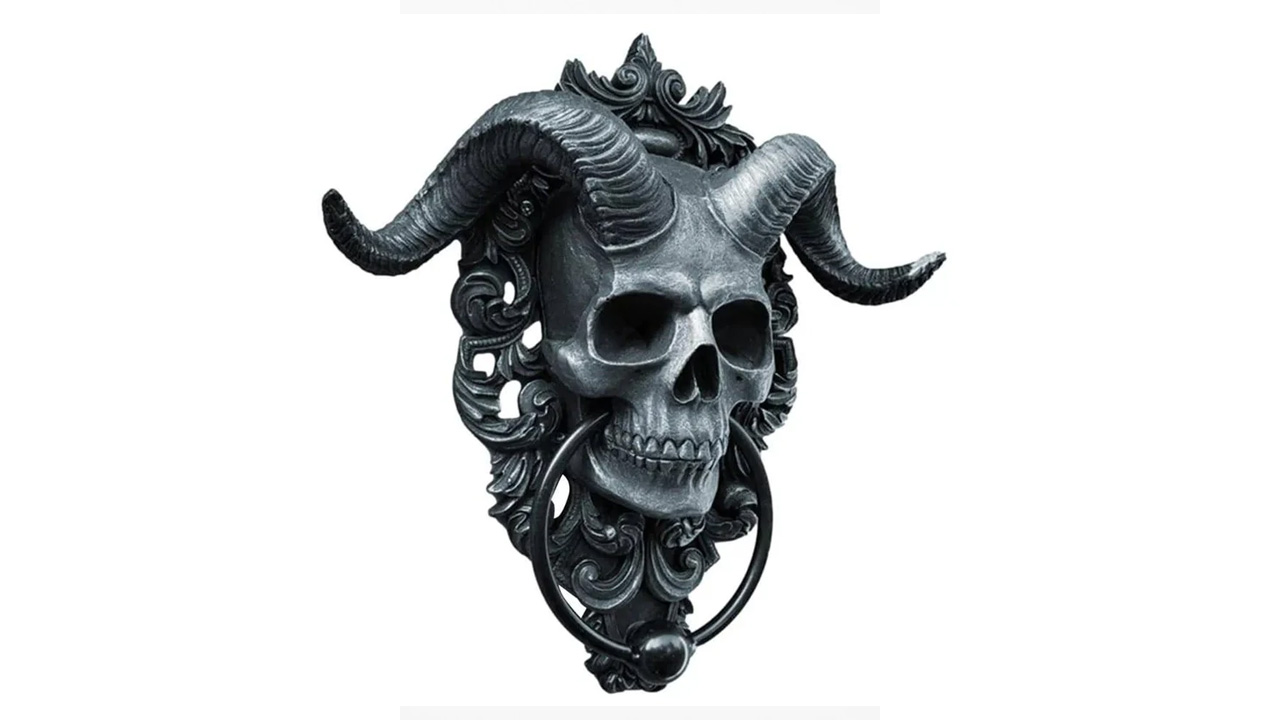 Vintage Bat Wings Door Knocker
Finished in antique brass, this vintage bat wings door knocker is perfect for the holiday season. The creature of the night will evoke the fear and the spirit of All Hallows Eve. Trick-or-treaters will not dare to knock on your door.
Buy: $68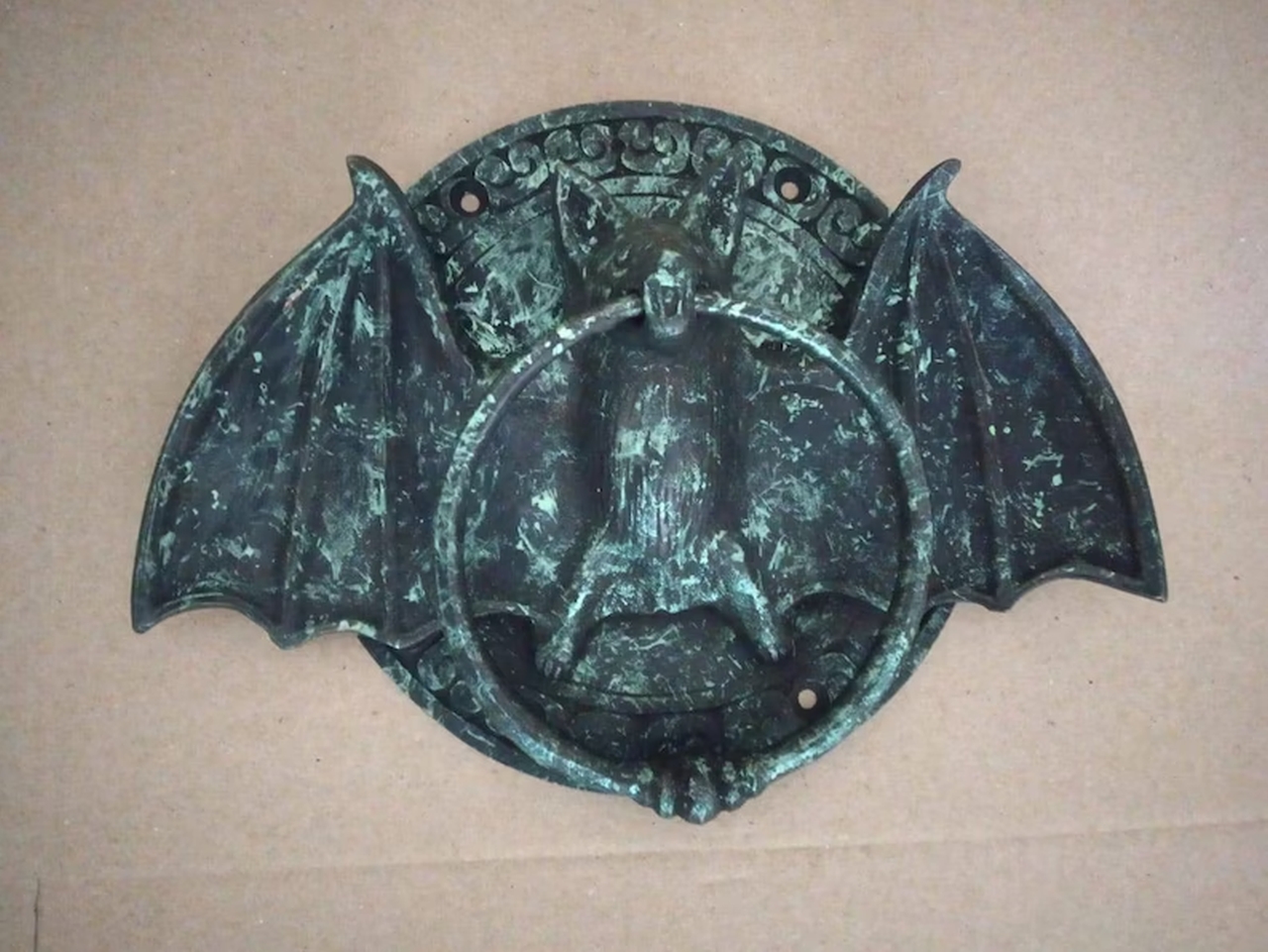 Also Read: 20 Best Light-Up Decorations for Halloween
Scary Dragon Door Knocker
This scary dragon door knocker is 3D printed in either white or black PLA plastic. It is then painted and sealed for protection. It can be customized in any color. You can take it off after Halloween or keep it up for the rest of the year.
Buy: $35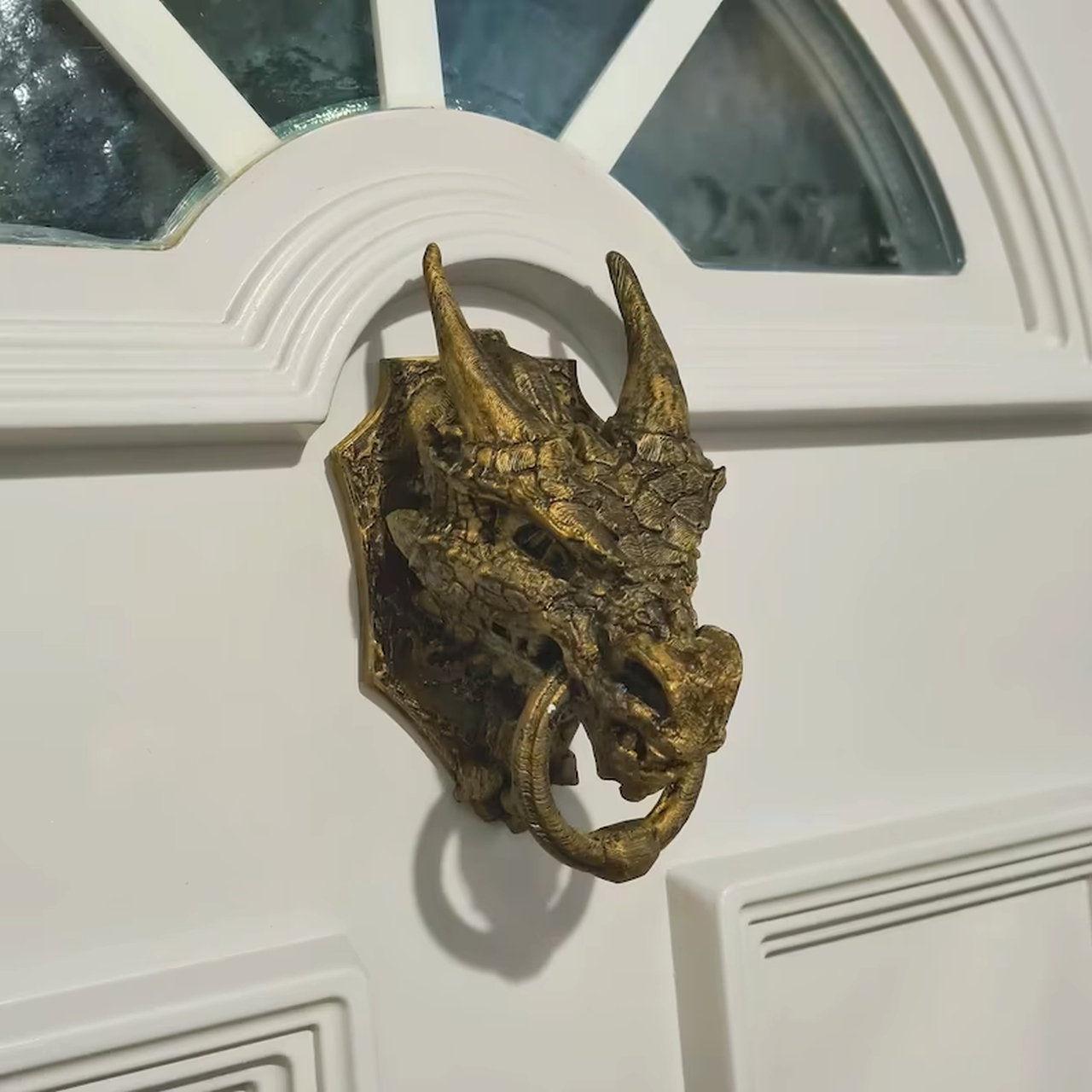 Eerie Dragon Door Knocker
This eerie dragon door knocker is made from cold cast polyresin with a metal ball ring, hand-painted and polished. The ring has a ball along the length for ease of use. It has the finest details and will better your Halloween door decorations.
Buy: $33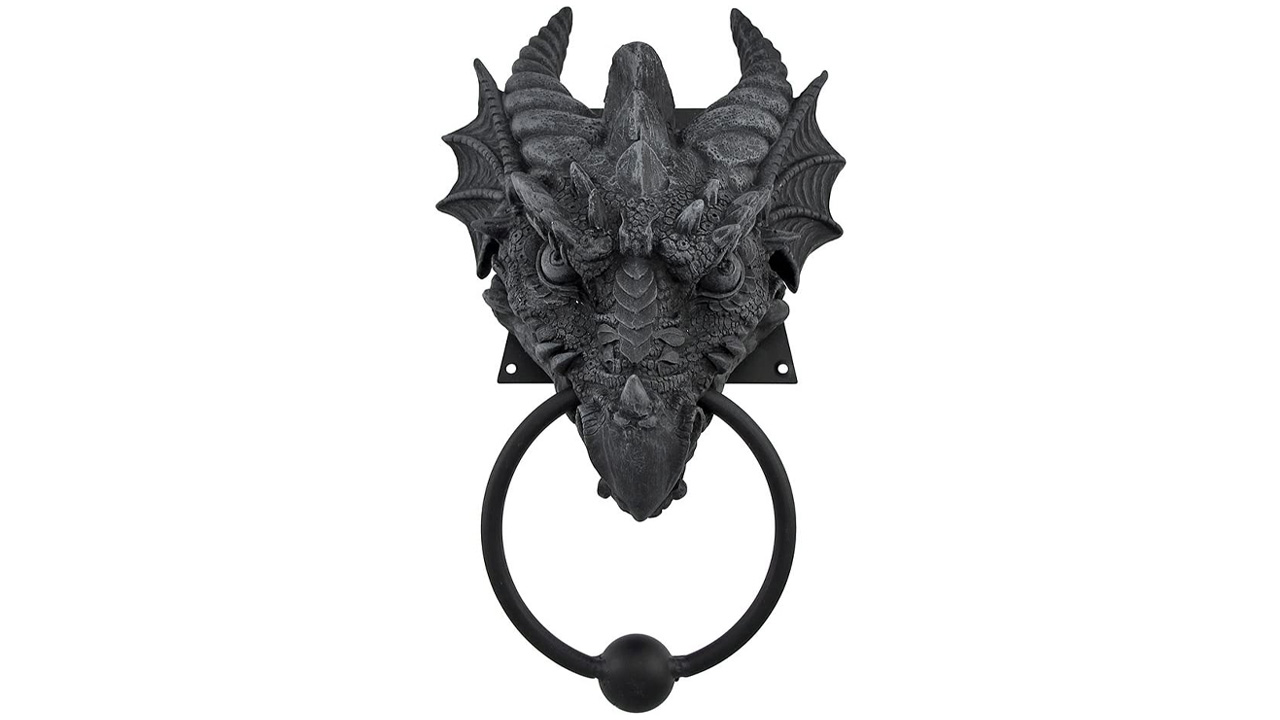 Octopus Door Knocker
This unique door knocker is cute for adults, while it might scare the little trick-or-treaters. The upside-down octopus is made from cast iron metal. It is evoking real Davy Jones vibes from The Pirates of the Caribbean.
Buy: $22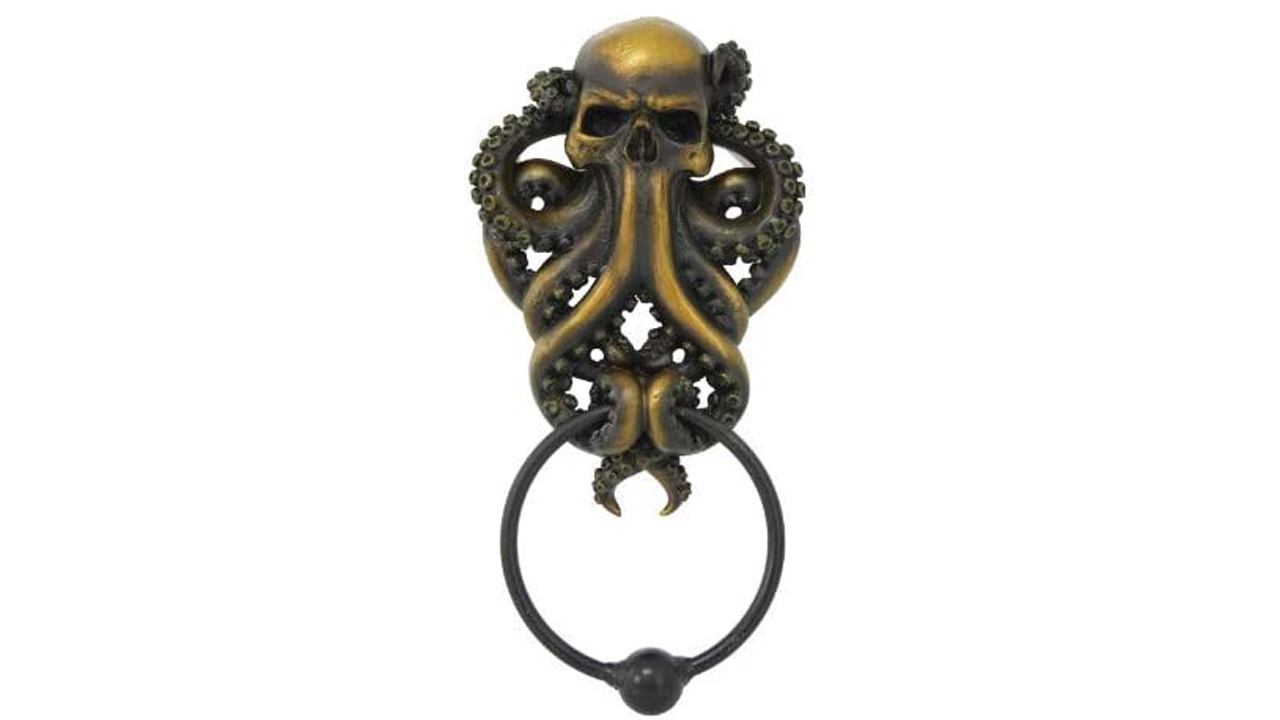 Halloween Skull Door Knocker
Get this spooky Halloween skull door knocker to scare away unfriendly guests. It will be a great addition to your holiday decorations. The eyes light up with a blinking red light when the bell rings. It is made from high-quality plastic and comes with an on and off switch.
Buy: $13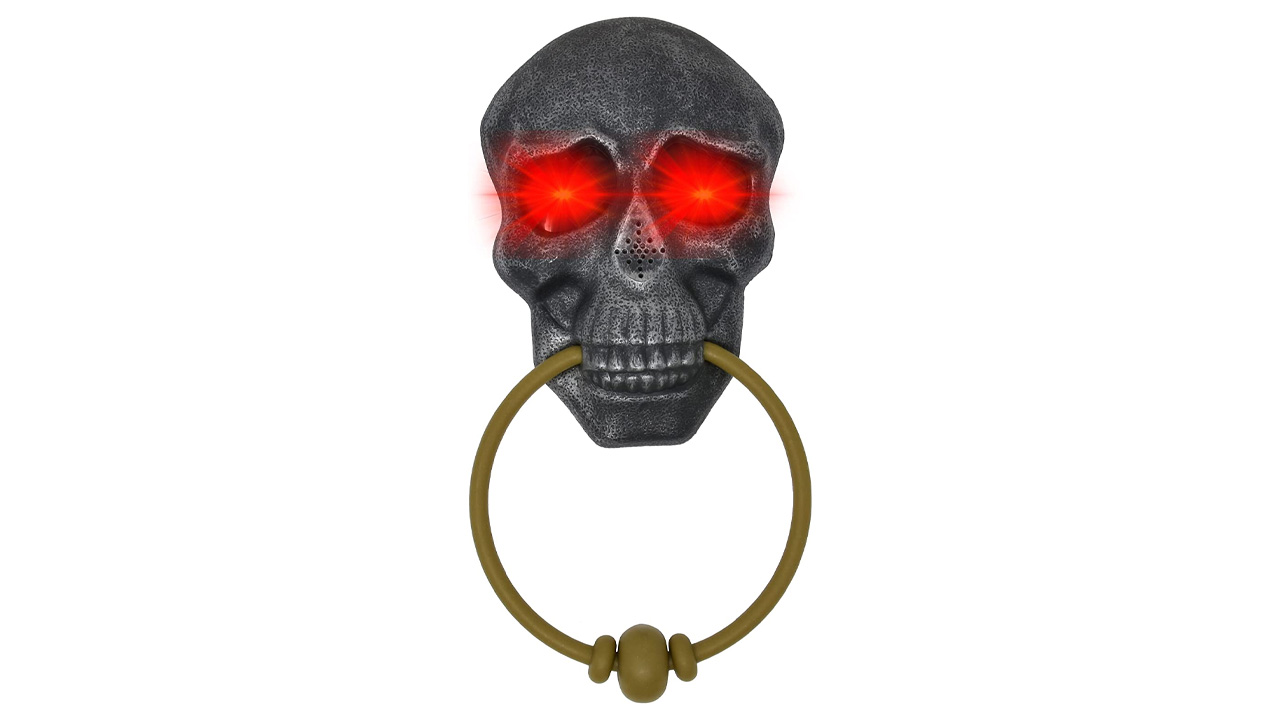 Haunted House Door Knocker
This Disney Parks Haunted Mansion door knocker comes with motion-activated light and sound effects. It has mounting suction cups and a hanger. This will complement your Halloween door decorations and spook the passersby.
Buy: $19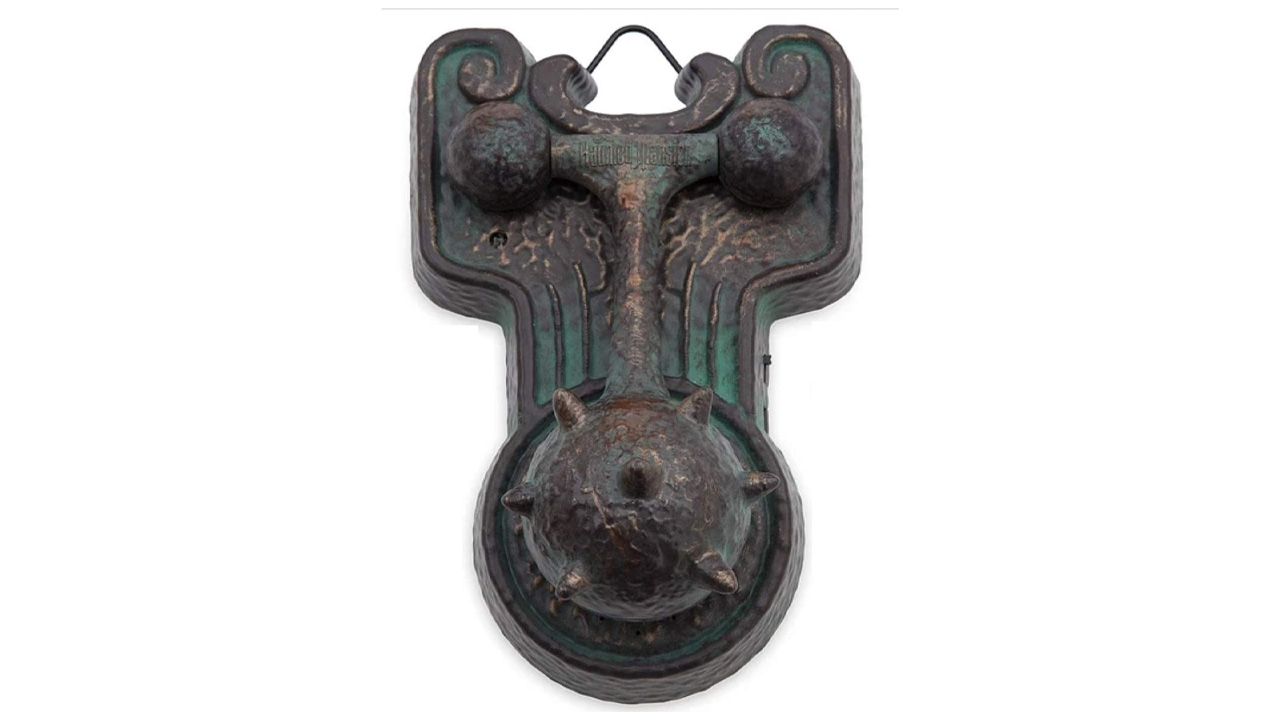 Halloween Spider Door Knocker
Make this creepy crawler your door knocker for the spooky season. It will give shudders to anyone who dares approach you're your front door. Besides, you can keep this door fixture up all year long.
Buy: $25