Back in the nineties, we didn't dream of Meta, the Internet of Things, Big Data, or Augmented Analytics. Rather, our teachers teased us with new-age technologies which they specifically implied to be humanoid robots. Nearly twenty-five years later, we are still in search of a cute and functional cyborg that we apparently want to be less dangerous than the Arnold Schwarzenegger character in the Terminator franchise.
Thanks to Hollywood, the physical description of a robot got stamped in our psyche in a manner that we have always pictured it as a machine bearing semblance to the human body, also performing daily tasks. But, how realistic do we want the robots to be is the big question? Elon Musk is one man we can bank on for the answers.
After revolutionizing the electric car industry, the Tesla boss is now gambling on humanoid robots. Musk unveiled two iterations of the humanoid at the Tesla AI event in 2022 after promising "The Tesla bot will be real," back in 2021.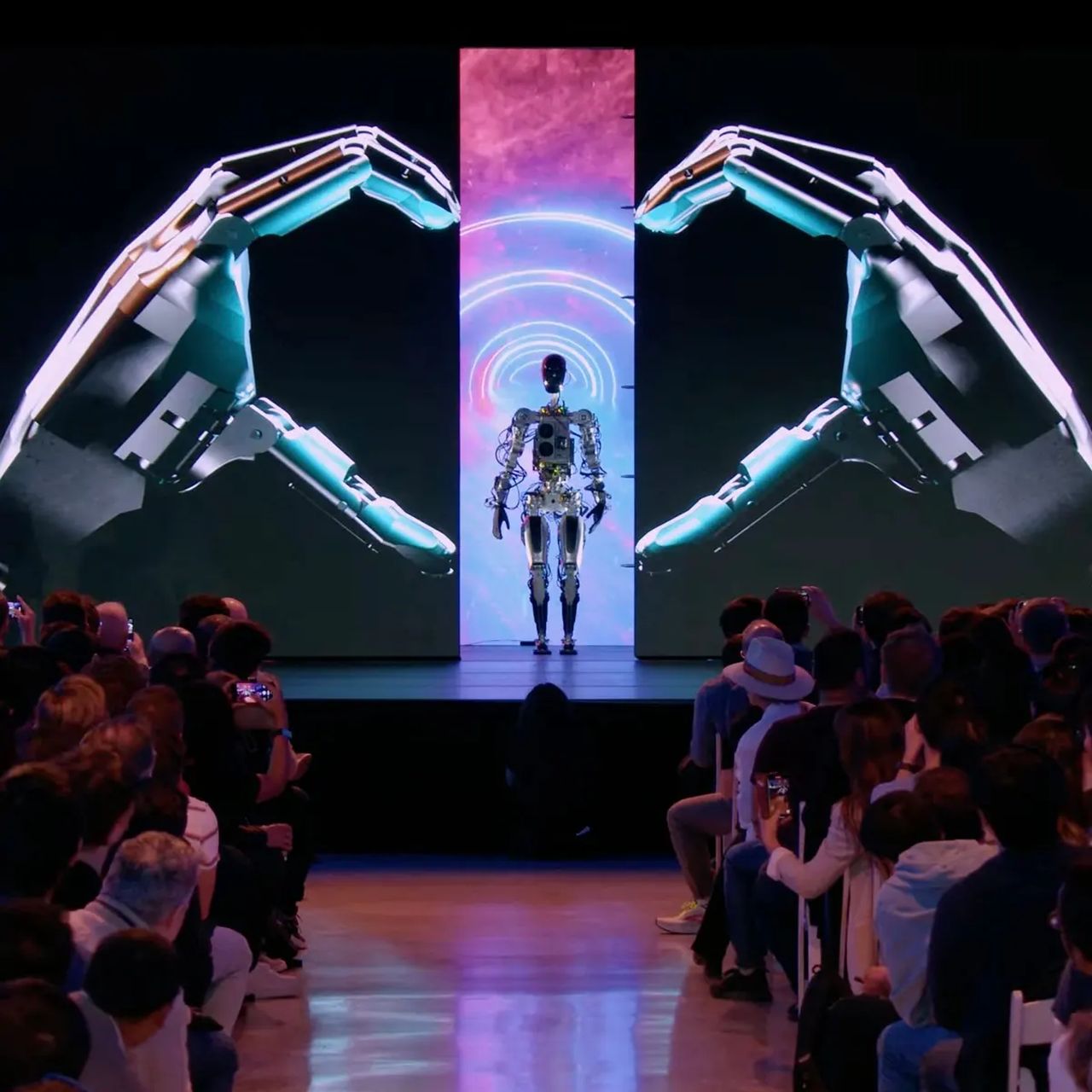 Dubbed Bumble Cee, the first iteration was made after six months Musk made the announcement. It is a two-legged, humanoid that can self-balance. It can walk and even navigate using Tesla's self-driving technology. Furthermore, the bot is capable of carrying at least two objects, as seen in pre-recorded videos presented at the event. The bad news however is, it isn't what Musk wants to put in production (at least for now). Why did he tease it then? Musk said, "It is a rough development robot." Although Tesla owner does see it maturing into the much-touted humanoid he has been teasing for years. But, that's a long story cut short.
The second iteration, Optimus, which is apparently a developed version of the robot isn't ready to walk or even stand without support but it is chosen by Musk to go into production. The robot waved at the crowd and that is pretty much it. I wasn't expecting Optimus to do a summersault, but just a wave is such a letdown considering the high hopes, I had pinned on Musk this time around.
Nevertheless, it requires sheer brain and balls to demonstrate a work-in-progress robot at a live event, especially when such events can go from bad to worse to a total shit store, and there is no better man than Musk who has experienced it first-hand. Remember the Cyber truck failed the durability test? I guess, he was smart enough this time around to only create wild hype and leave us wanting for more.
What's even stranger is that the SpaceX owner decided to place his bet on 'Humanoid Robot' considering he was once quoted saying, "With AI we are summoning the demon." Interestingly, the business magnet now wants to give the same AI legs and brain that he was once paranoid about. So what is driving Musk to build a humanoid for the future? I will try and decrypt Musk's love and aspirations behind making a humanoid robot.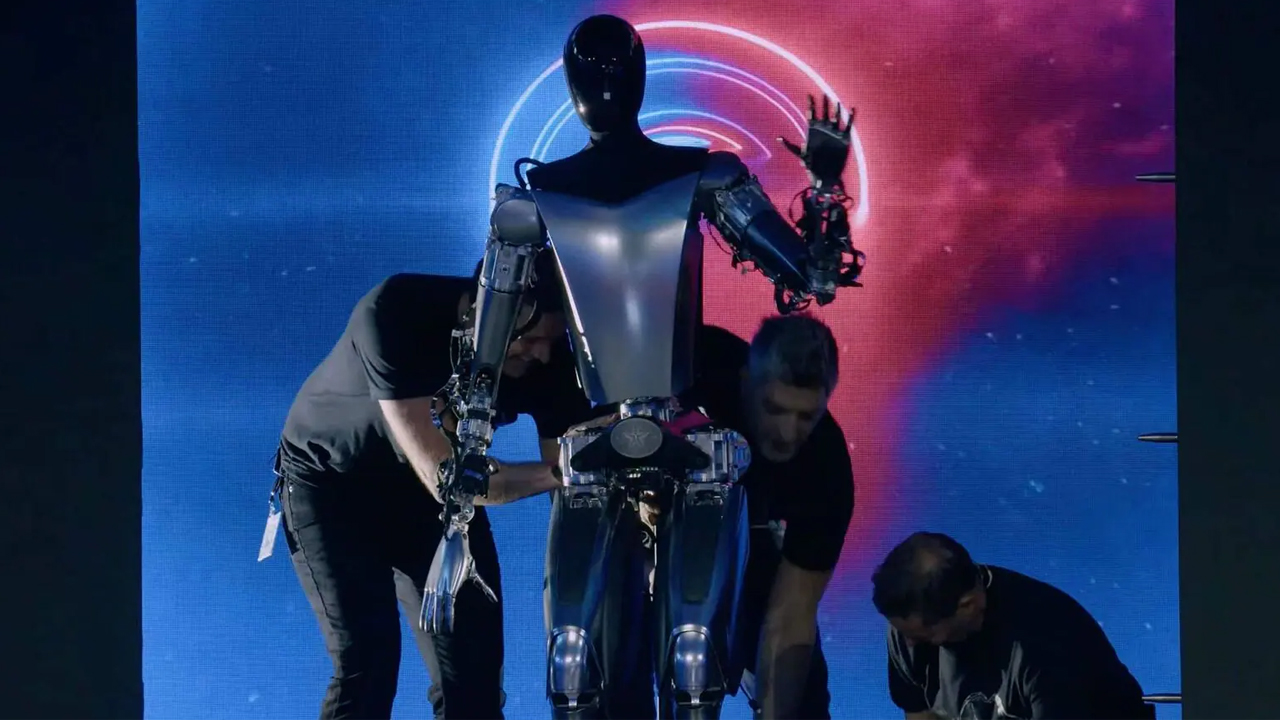 As reported by CNET, the main objective behind Optimus is to help millions of people and liberate them from dangerous work. When I see reports of people losing their lives while cleaning sewers, Optimus seems to be a good bet. But, would the government of respective nations be willing to buy Optimus for $20,000 is a separate question. Since it is being pegged as a home robot, I don't know what 'dangerous work' Musk implies here.
Musk also stated at the event, "Robots could lead to a future where there is no poverty." Sure, these sorts of statements seem propitious and fascinating, but I have to inject his wise words with a healthy dose of criticism as well. There are multiple reports that suggest how industrial robots negatively affect jobs and wages. Machines replacing humans in the workplace has been a perpetual concern and now when they enter our homes, it's even scarier than ever.
First and foremost, there are privacy concerns. Does a humanoid robot understand consent? Is a robot capable of understanding human emotions? Does a robot know how to act in a state of emergency? Well, Musk didn't answer these questions (nor did anyone ask him or have a medium to put forward the question) and I understand it's just been one year since he announced Optimus and the Space X owner and his team of engineers would need more time perfecting the art.
Of course, Musk won't be making a killing machine or a droid that masters you (being optimistic). However, 'would it lead to the fundamental transformation of civilization' as Musk puts it, is still a big question. Musk says the robots will be available to buy come 2027. A tall claim, but then he is Elon Musk. Going by his words and vision, I don't mind a humanoid serving me in the near future.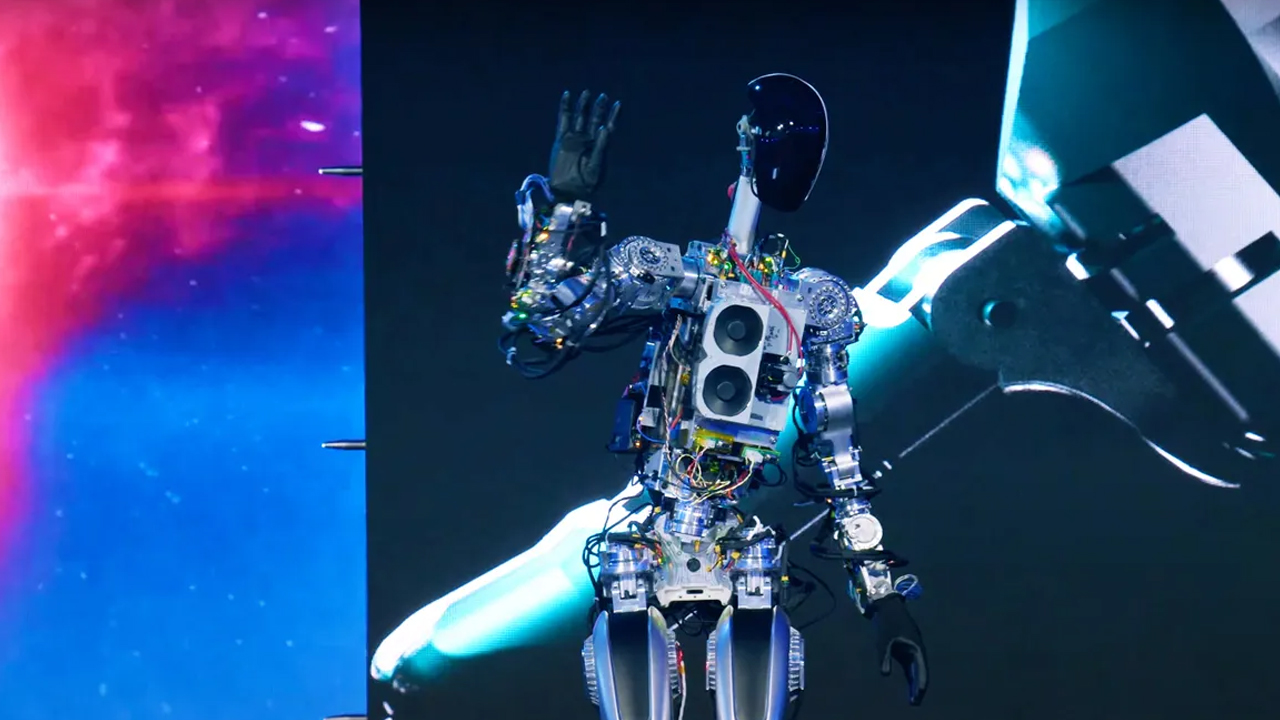 The home robots we have at present replicate some human actions but don't look humanoid. Elon Musk wanted to change this notion and it was probably the other driving force behind building a Tesla Bot. I asked my editorial team at Homecrux about the best home robot we have at present and the majority agreed to 'Atlas- a two-legged robot by Boston Dynamics. The American engineering and robotics design company founded in 1992 also took years to perfect Atlas, which is the closest we have gotten to a near-perfect droid. Many would even argue it to be a cobot, similar to other big machines used in industries.
The point I am trying to make here is that we are not happy with robotic arms, vacuum cleaners, and other droids. We want a robot to bring us beer from the fridge (because we are lethargic), wash utensils (slavery is in our psyche no matter what race we belong to) and even play football with us (because deep down inside we are all alone).
If we look at some of the best robotic innovations over the last few years; the list ranges from Autonomous AI-powered security machines to customization task robots. Most of these droids are industrial robots. When it comes to home robots we have the likes of Astro and Roomba that are pet-friendly, and decent for home surveillance but nowhere near a humanoid in appearance and virtue.
Nevertheless, there are many passionate robotics companies around the world that are working on delivering the first-ever picture-perfect humanoid not just capable of grasping and moving objects but also helping you with other household chores. When it comes to Musk and his claims, the humanoid robot looks impressive but is nowhere near ready at the moment. While Musk appreciators would be enthralled to see a robot with open wires waving at the crowd, I would just wait and watch patiently, hoping that one day a robot would not require three men to carry it around.