Cross Platform Games (PS4, Xbox One, Nintendo Switch, and PC): Although online multiplayer gaming has been around since the original Xbox (and even longer on PC), it hasn't been until recently that developers and console manufacturers have opened their games and systems to allow players to play together. Cross-platform support is now a staple of free-to-play games, with recent titles, such as Spellbreak and Call of Duty: Warzone, launching with the feature from the get-go. It's easier than ever for developers to include crossplay in their games, too, with free tools like Epic Online Services making cross-platform play simple across PS4, Xbox One, Nintendo Switch, and PC.
Like any per-game feature, though, tracking down titles that support cross-platform play is a chore. Worse, some games only support crossplay on certain platforms. Worry not, though. We've rounded up all of the cross-platform games available today.
More multiplayer madness
Full cross-platform support
This full list of cross-platform games is below. It is growing rapidly, particularly for competitive shooters.
Fortnite: PS4, Xbox One, Switch, PC, mobile
Dauntless: PS4, Xbox One, PC, Switch
Rocket League: Xbox One, Switch, PC, PS4
SMITE: Xbox One, Switch, PC, PS4
Paladins: Champions of the Realm: Xbox One, Switch, PC, PS4
Realm Royale: Xbox One, Switch, PC, PS4
Call of Duty: Modern Warfare: ,

, PC

Call of Duty: Warzone: PS4, Xbox One, PC
Need for Speed: Heat: PS4, Xbox One, PC
No Man's Sky: PS4, Xbox One, PC
Brawlhalla: Switch, Xbox One, PS4, PC
Super Mega Baseball 2:

, Xbox One, PC, Switch

Fantasy Strike: PS4, Switch, Mac, PC (including Linux)
World of Warships: Legends: PS4, Xbox One, PC
Minecraft: , PS4, ,

, mobile

Power Rangers: Battle for the Grid: Switch, Xbox One, PS4, PC
Dead by Daylight: Switch, Xbox One, PS4, PC
World War Z: Epic Games Store, Xbox One, PC
Spellbreak: Epic Games Store, Xbox One, PS4, Switch
Partial cross-platform support
Many games support cross-play for some platforms, but not all. Several may work with one console and PC, but not include support with every other system. These are listed below.
Note: A slash indicates separate cross-play support for different platforms
#IDARB: Xbox One, PC
Atom Universe: PC, PS4
DC Universe Online: PS4,
Aragami: Xbox One, PC, /

, PC

Ark: Survival Evolved: ,

, PC,

Astroneer: ,

, PC

Black Desert Online: PS4, Xbox One
Blobcat: Switch, PC
Boundless: PC, PS4
Borderlands 3: Steam, Epic Games Store
Chess Ultra: Xbox One, Switch, PC/PC,
Crazy Justice: PC, Switch, Xbox One
Dawn of the Breakers: PC, Switch
Deep Rock Galactic: Xbox One, PC
Dick Wilde 2: PS4, PC
Disc Jam: Switch, PC/PC, PS4
Dragon Quest Builders 2: 

Switch

,

PS4

Eve: Valkyrie:

, PC

Eagle Flight: PC, PS4
Exorder: PC, Switch
Final Fantasy XIV: A Realm Reborn: ,

,

Final Fantasy XV: Windows 10,

Xbox One

Full Metal Furies: Xbox One, PC
Games of Glory: PS4, PC
Guns of Icarus Online: PS4, PC, Mac
Happy Wars: Xbox One, PC
Hearthstone: PC, Mac, iOS, Android
Hero Siege: PC, Mac, mobile, Switch/PC, Mac, mobile, PS4
Hex: PS4, PC
Hover: Xbox One, Switch, PC/PC, PS4
Kabounce: PS4, PC
Killer Queen Black: PC, Switch, Xbox One
Mantis Burn Racing: PS4, PC/Switch, Xbox One, PC
Mortal Kombat 11: ,

,

Mushroom Wars 2: Switch, PC, Mac, mobile
NBA 2K Playgrounds 2: , ,

, PC

Next Up Hero: Xbox One,

, Mac, PC

Neverwinter: PC, Switch, Xbox One
Onigiri: PC, Switch
Overload: Xbox One, PC/PS4, PC
Phantasy Star Online 2: Xbox One, PC
Pinball FX 3: PS4, PC/Switch, Xbox One, PC
PlayerUnknown's Battlegrounds:

,

Pox Nora: PS4, PC, Mac
Pure Chess: 

, PC, 3DS

Rec Room: PS4, PC
Riptide GP Renegade: Switch, PC/Xbox One, PC
Roblox: Xbox One, PC, Mac, mobile
Siegecraft Commander: PS4, PC/Switch, Xbox One, PC
Sniper Elite V2 Remastered: ,  ,

, PC

Spacelords: PS4, PC /Xbox One, PC
Sports Bar VR:

, PC

Star Trek: Bridge Crew:

, PC

Street Fighter V:

, PC

Square Heroes: PS4, PC
Super Dungeon Bros: , PC, Mac/

,

Trailblazers: PS4, PC, Mac/Xbox One, Switch, PC
Treasure Stack: Xbox One, Switch, PC
Tooth and Tail: PS4, PC, Mac
Ultimate Chicken Horse: PS4, PC, Mac/

, PC, Mac

War Thunder: 

, PC, Mac/Xbox One

Wargroove: ,

, Xbox One, PC

Weapons of Mythology: New Age: PS4, PC
Werewolves Within:

, PC

World of Tanks: PS4, Xbox One
Xbox Play Anywhere cross-play
Microsoft's Play Anywhere initiative allows many first-party titles to be bought once and played on both Xbox One and PC. Some of the games in the program even support cross-play.
This point in time has never been better for gamers. With amazing technological capabilities, the games we play have never been more beautiful, fun, or addictive.
Another great aspect of modern gaming is the accessibility factor for cross-platform games. Cross-platform means that many titles are available for multiple systems at once, and can be played online using different consoles, namely for Xbox, PS4, and PC.
Imagine it: you and your friends want to play Fortnite together, but one of your friends doesn't have a good gaming PC or an Xbox. Can Xbox and PS4 play Fortnite together? They can, and it's a great example of cross-platform games.
What Exactly Are Cross-Play Games?
---
Cross-play games are games that are able to be played online over different gaming systems.
For example, someone could be playing Call of Duty: Modern Warfare on their PS4 against someone playing on their Xbox One without any hiccups or hardware issues.
You'll find more accessible games leaning towards being cross-play, as it allows for more versatility and gameplay options.
Cross-platform is still in its early stages, and few games cover all platforms. There are only 3 games currently supporting all platforms.
What Are Cross-Gen Games?
---
Cross-generation games are games that have been released for two or more console generations. The best examples of cross-gen games are those in the Grand Theft Auto franchise or the Assassin's Creed series.
This doesn't mean backward compatibility; we're talking a full new release on a new console, like GTA 5, Far Cry 4, and Call of Duty: Black Ops III.
Shouldn't All Games Be Cross-Play?
---
In an ideal world, yes! But it's just that, an ideal world. It may very well turn out to be the way things are handled in the future, but for now, there are some road bumps.
A big reason that developing games for cross-play doesn't happen with every game is a lot to do with cost. It costs a ton to be able to port your game to the different systems and make sure that it's running smoothly, regardless of cross-play activities online.
It took Sony a little while to allow for cross-play regarding Fortnite on their system, allowing for Fortnite PS4 cross-play.
It can also prove to be more trouble than it is worth for many developers. Companies like Sony and Microsoft can afford to experiment. Still, many game studios merely want the player to actually play their game on the system and hardware it was created for.
Developers need to ensure things are running smoothly in terms of coding and programming, as well as player input and how that could interfere with other players' actions.
Basically, it's a lot more complicated than it looks!
You may ask yourself, what games are currently cross-platform? What are the best cross-platform games? Luckily for you, I have compiled a list to let you know all of that and more.
The 20 Best Cross-Platform Games
1. Fortnite
---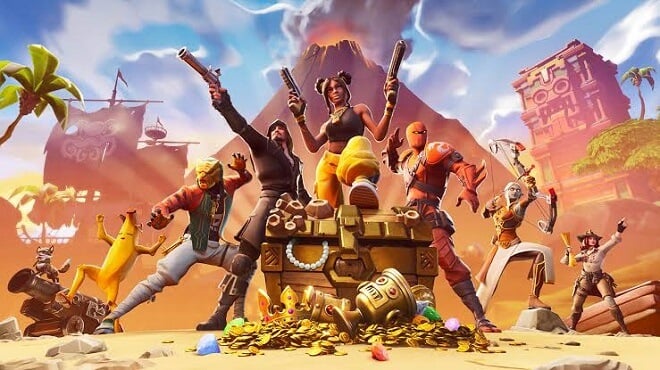 PS4
Xbox One
Switch
PC
Mobile
The undisputed king of battle royale games, and arguably the best cross-platform game, Fortnite is a gaming sensation. Regardless of the merchandise, memes, and culture, the game itself is truly groundbreaking.
Through cross-platform play, players can build forts, and gun down other players in an addictive, competitive battle royale. Fortnite has become so successful that many games are coming out with multiplayer modes including battle royale.
2. Rocket League
---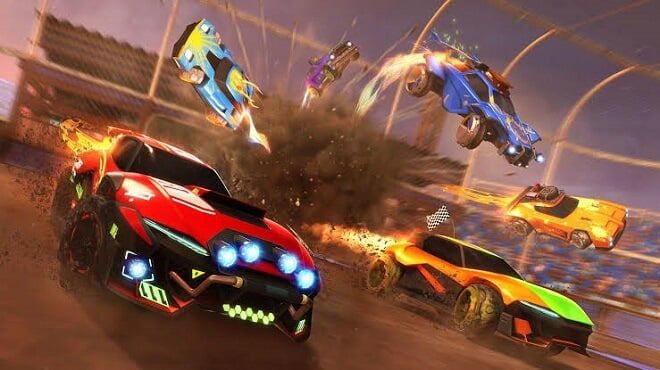 Fans of both RC cars and soccer, (or football depending on your location), will be right at home here. The fast, aggressive, and addicting gameplay was released in 2013 and has been pretty popular ever since. It's great customization, multiple game modes with eSports emphasis, Rocket league is easily going to be popular for years to come.
3. Minecraft
---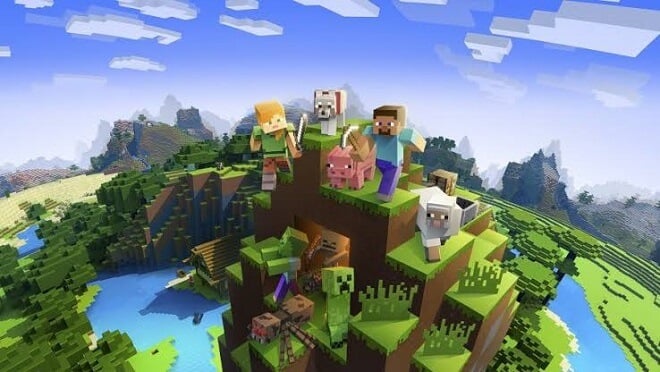 Xbox One
Switch
PC
Mobile
Not yet available for every platform yet, the wildly popular and iconic cube-based building game has been a household name for nearly a decade now.
There truly is nothing like building amazingly creative structures with friends. I have spent many hours messing around with friends, sometimes blowing up their houses, helping them mine in caverns, and build amazing buildings that exhibit creativity.
I will never forget the feeling of running from nighttime monsters, trying to get back to my house as quickly as possible.
4. Chess Ultra
---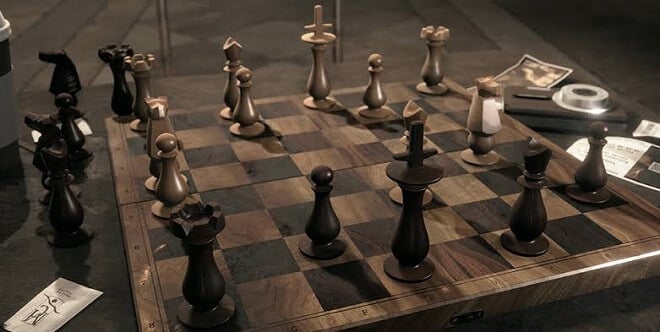 PC
Xbox One
Switch
PC
PS4
What's a more strategic game then the perennial classic of chess? This cross-platform game brings deep thinking and long, competitive play to different platforms. If you are a chess fan like I am, you will no doubt love this title. If you aren't, then maybe skip this one. But if you are interested in learning chess and facing off against others, this is a great place to start.
5. Ark: Survival Evolved
---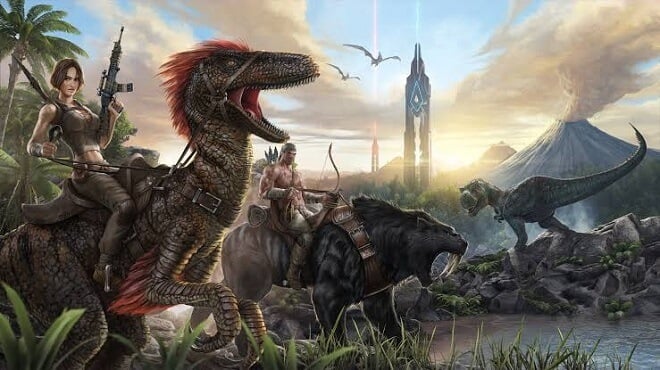 Dinosaurs. Need I say more?
Okay, fine, I will. Dinosaurs! That's what this cross-platform game is all about. Okay, it's a little more nuanced.
Players face off in multiplayer gameplay with DINOSAURS. You need to survive on an island with other players. Like many survival games, you can help your friends survive, grief players, (c' mon, don't do this), and more.
So far, it's only one Xbox and PC, but here's hoping that it migrates to the other platforms shortly.
6. Trailblazers
---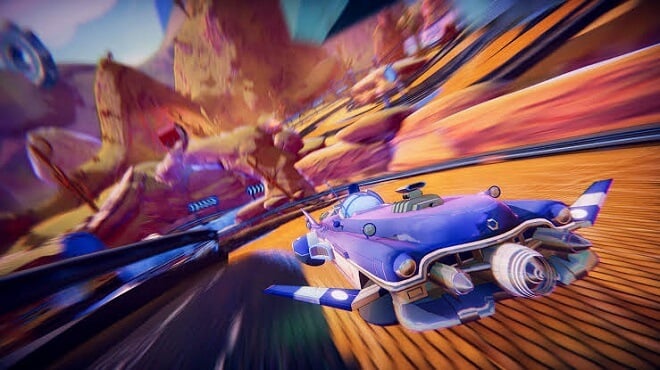 PC
Xbox One
Switch
PC
PS4
Now, this is just plain old fun. Trailblazers is a racing game where you paint the track as you go. It's like if Super Mario Sunshine had an addictive racing mechanic.
This game will have you playing match after match, getting bonuses from painting the track, and helping out your fellow teammates as the extremely beautiful gameplay immerses you in a wild, wacky, but vibrant world.
7. Dauntless
---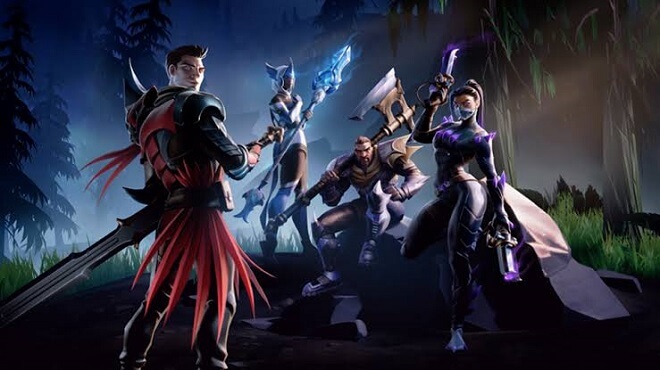 One of the three truly cross-platform titles, Dauntless is an action roleplaying game by Epic games. It's free to play and has a great aesthetic.
Not only that, but the gameplay is addictive, and is often compared to the popular Monster Hunter franchise by Capcom.
You are a Slayer, tasked with taking down beasts called Behemoths. Like Monster Hunter, the player will use the materials collected from slaying monsters to make more powerful gear to take on more hardcore foes.
8. Sea of Thieves
---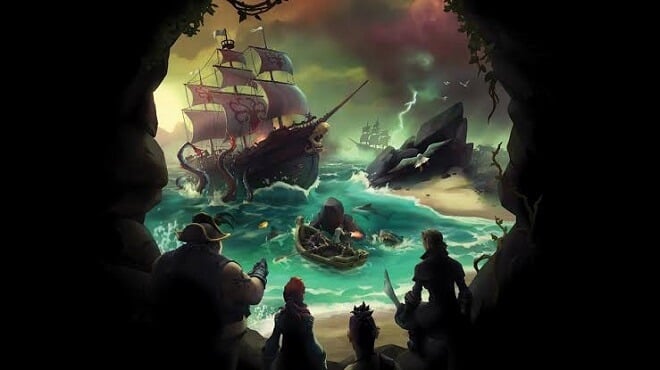 Channeling the whimsical and cartoonish style of the Monkey Island games, Sea of Thieves gives you the freedom to become a pirate; something that I think we can all agree rules.
There's no feeling quite like sailing the seas with buddies on both PC and Xbox One. Of course, being a pirate, your 'goal' is to get loot, fight other pirates, and become infamous on the high seas.
9. Guns of Icarus Online
---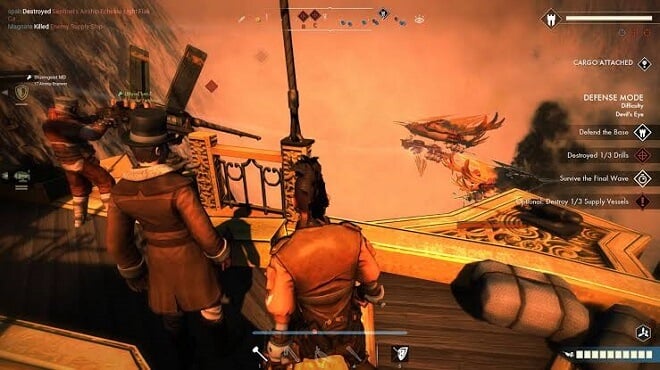 Microsoft Windows
OS X
Linux
PlayStation 4
If you are looking for some teamwork in your cross-platform games, this will be right up your alley.
In this game, you and friends can control different aspects of airships, heavily based on the steampunk genre. You have many choices for a ship like the Galleon, Junker, and Squid to name a few.
All of them are unique and have their pros and cons. Players can choose either gunner, pilot, or engineer for a blend of great, smooth gameplay.
10. Tooth and Tail
---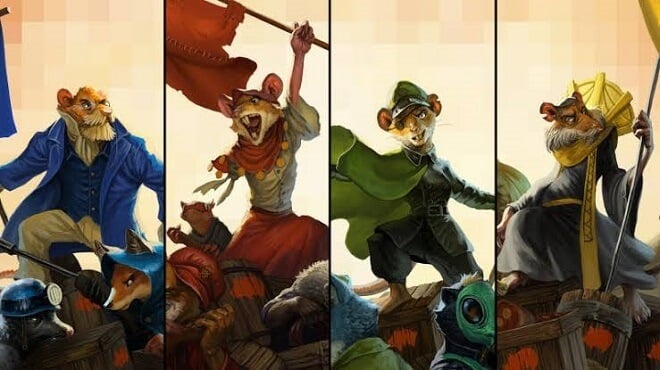 Microsoft Windows
macOS
Linux
PlayStation 4
Tooth and Tail is a truly unique cross-platform real-time strategy game developed by Pocketwatch Games.
Using a quirky art style to display armies of anthropomorphic mice fighting for different political ideologies and resources, Tooth and Tail puts gamers in the role of freedom fighters.
Like all RTS titles, the emphasis is on gathering resources and utterly vanquishing your enemy.
11. War Thunder
---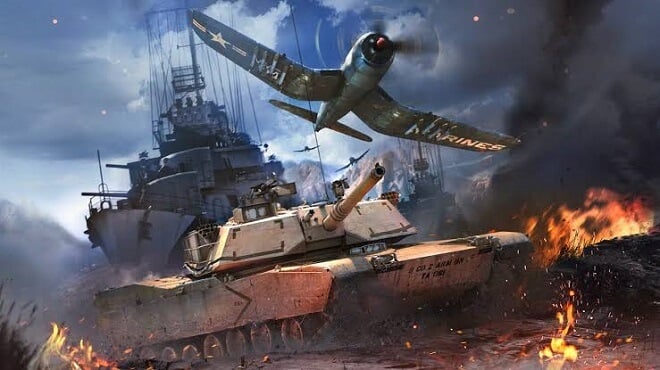 Microsoft Windows
macOS
Linux
PlayStation 4
Xbox One
Fans of vehicular combat and vehicular components of combat games like Battlefield will eat this right up.
In War Thunder, a free to play cross-platform title, the players are given access to numerous war vehicles, mainly emphasizing those found in the World War II era. You can either engage enemies in Arcade mode or Realistic mode.
More casual players looking for a fun time would probably choose arcade, and those looking for a challenge should pick realistic. Realistic is exactly that: more realistic damage, physics, and more.
12. Gwent: The Witcher Card Game
---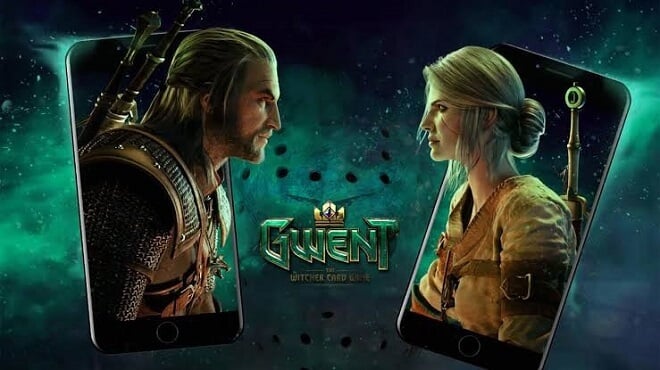 Microsoft Windows
PlayStation 4
Xbox One
Fans of Hearthstone recognized the great gameplay of Gwent, the card game featured in the wildly popular game series. No longer relegated to a completely optional side aspect of a fuller game, Gwent takes the great art style and vibe of the games it's derived from to bring you into a rich and detailed world consisting entirely of cards and gameplay.
It has a single-player standalone version called Thronebreaker: The Witcher Tales for those who simply wish to hone their skills against a computer.
13. Hearthstone
---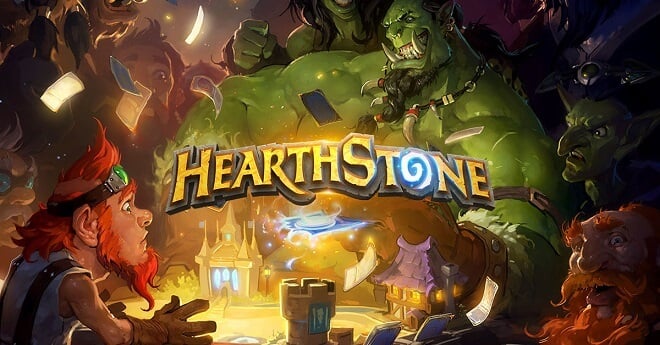 Microsoft Windows
macOS
iOS
Android
A classic card game, I'd be surprised if you haven't heard of this addictive card game. Not only is it a great, solid game from Blizzard, but it is also free to play, so you can play to your heart's content along with buds and foes alike.
Players use 30 cards to defeat the opposing player's deck using superior card values and strategic setups to dominate the game. Through microtransactions alone, Blizzard Entertainment has been steadily gaining 40 million dollars monthly.
Now that's popularity. This game was developed by a smaller wing of Blizzard, and this team has truly knocked it out of the park with their concerted efforts.
14. Final Fantasy XIV: A Realm Reborn
---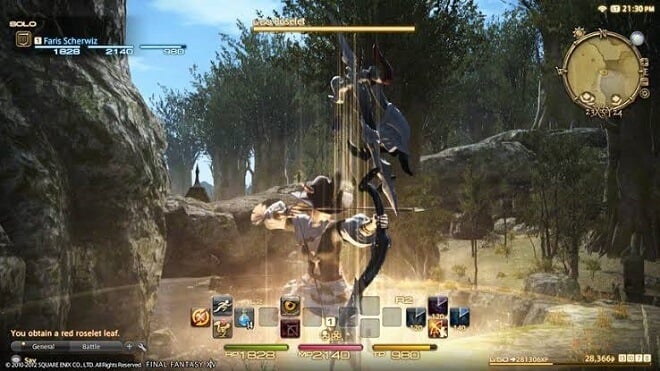 After being rebranded as A Realm Reborn due to an extremely negative backlash to the original game, this MMORPG was a second attempt to right some gaming wrongs. All the staples of a great MMORPG are here: experience points, great quests, and more.
If you're a fan of the Final Fantasy franchise, this is a really easy decision of a purchase. Each patch and expansion released by the developers add new aspects and progression to the plot of the in-game world, making the player feel that they are taking place in a pivotal point in the world of Hydaelyn.
This is a great second shot at a title, and thankfully they delivered.
15. Eve: Valkyrie
---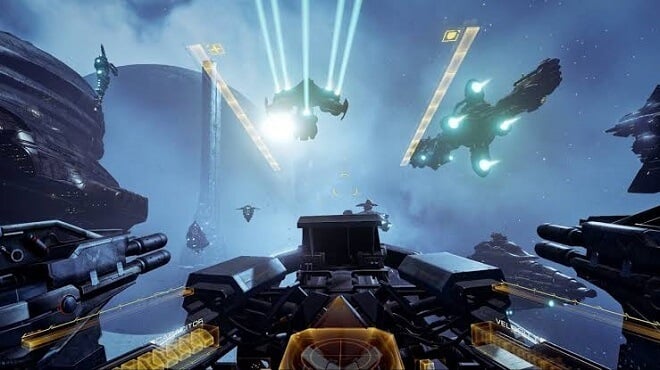 Set in the EVE Online universe, Valkyrie is a dogfighting simulator that pits the player versus others in exhilarating space combat. It was developed exclusively for the Oculus Rift and empathizes compatibility with virtual reality technology.
You can lay this game single-player, but it emphasizes multiplayer heavily. PvP is the name of the game, and you'll be shooting enemies out of the sky in no time. I think us flight simulator fans, fans of games like Wing Commander, have been waiting for a great little title like this to hold us over for the next big flight sim.
16. Paladins: Champions of the Realm
---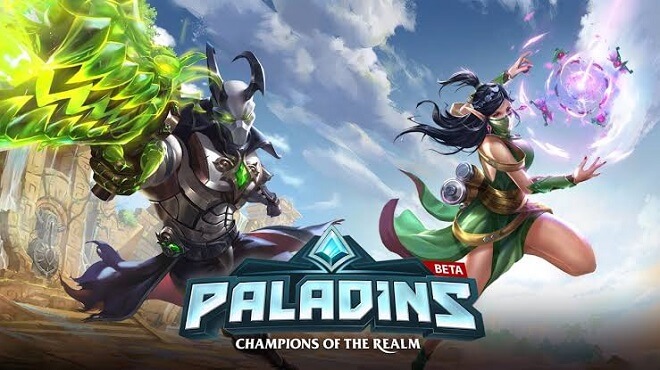 This game is all about teamwork folks; there will be no glory hogs ruining it for everyone. This free to play online shooter puts you in the role of either a magistrate or paladin, two factions who are combating each other. You need to be in constant contact with team members if you want to win a match.
You have all the gameplay modes you love: team deathmatch, ranked, onslaught, (in which teams battle over a map for points), and the base game mode, siege. These great gameplay modes, along with a creative mix of sci-fi and fantasy will satisfy more competitive gamers out there.
17. Phantasy Star Online 2
---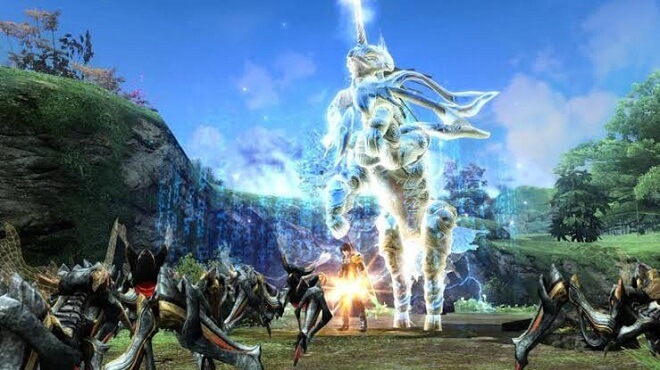 Microsoft Windows
PlayStation Vita
PlayStation 4
iOS
Android
Nintendo Switch
Xbox One
Based on the RPG Phantasy Star Universe, Phantasy Star Online 2 allows players to enter a rich and diverse action-RPG world. Along with in-depth customization, Phantasy Star Online 2 gives the players a wide array of different futuristic weapons to use. Fans of RPGs, science fiction, and previous games in the series will feel right at home here.
18. Gears of War 4
---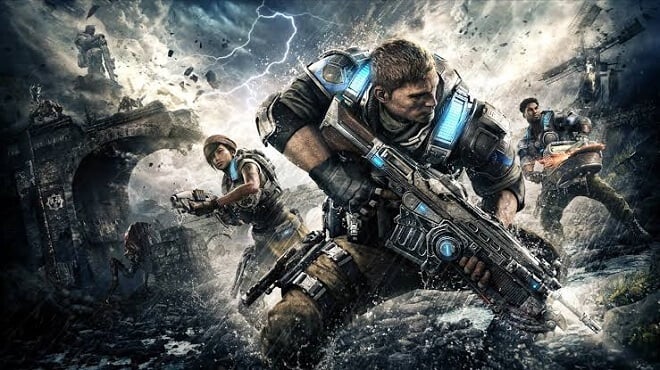 We join new characters 25 years after the events of the previous entry in the series, Gears 3.
In it, we follow the story of the previous protagonist, Marcus Fenix, as they battle a new threat after vanquishing the Locust hordes. This game is a return to what we all loved about the Gears franchise: great gunplay, solid action, and memorable characters. Horde mode is back, and you'll be gearing up repeatedly to beat your previous score with friends. It has a great variety of weapons and an even more intense multiplayer experience.
Although some have said the campaign feels a little too short, the other features more than make up for it.
19. Crackdown 3
---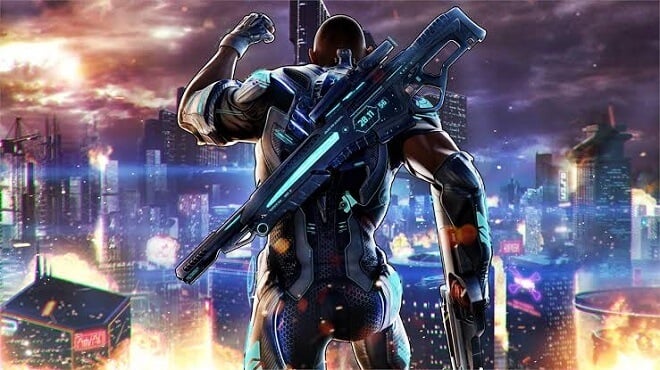 I was so hyped for the new entry in the Crackdown series. I wasn't too crazy about the second game, but the first Crackdown game was one of the most creative third-person shooters ever. It looks like the third will pick up that tradition again.
The player plays like a futuristic soldier on the trail of a terrorist superweapon called the Chimera. You level up the more you do things, like jumping and shooting.
This is a great incentive to engage in nearly all activities, allowing you to access new areas that you couldn't get to before, and newer weapons. You are a superhero, with your powers easily becoming overwhelming to enemies and you feel like a badass.
20. Halo Wars 2
---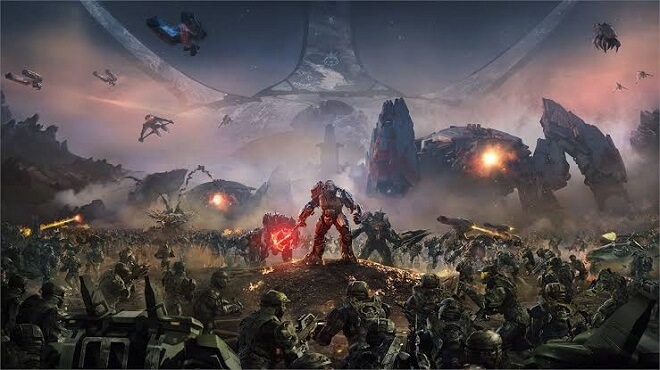 If you are looking to return to the familiar future world of Master Chief and the Covenant, you're in luck. Halo Wars 2 is the sequel to the popular Halo Wars, a real-time strategy game that feels like you're personally directing a Halo action film.
In it, you'll have control of tons of different units, utilizing the rock-paper-scissors counterattack style, making the player adapt their play style to dominate the enemy forces.
Summary
---
To recap, here are the Best Cross-Platform Games:
Full Cross-Platform Support
---
Fortnite
Rocket League
Dauntless
Paladins: Champions of the Realm
Partial Cross-Platform Support
---
Minecraft
Guns of Icarus Online
War Thunder
Hearthstone
Final Fantasy XIV: A Realm Reborn
Eve: Valkyrie
Chess Ultra
Trailblazers
Tooth and Tail
Phantasy Star Online 2
Xbox Play Anywhere Cross-Play
---
Ark: Survival Evolved
Sea of Thieves
Gwent: The Witcher Card Game
Gears of War 4
Crackdown 3
Halo Wars 2
10 Must-Have Cross-Play Games
---
Fortnite
Call of Duty: Modern Warfare
Minecraft
Rocket League
PUBG
Street Fighter V
Hearthstone
DC Universe Online
SMITE
Dauntless
Noteworthy Cross-Play Games You Should Check Out
---
Hex
Overload
Sniper Elite V2 Remastered
Paladins
Aragami
Killer Queen Black
There you have it, the top 20 cross-platform games. It doesn't matter which platform you play these titles on; chances are you'll have plenty of people to play with and share some seriously great gamer moments.
Frequently Asked Questions
Is cross-platform gaming possible?
---
Yes. Not only is it possible, but cross-platform gaming is becoming more and more popular amongst game developers and especially players.
Which games are cross-platform?
---
The most famous cross-platform games out now are Fortnite, Minecraft, and Call of Duty: Modern Warfare. These include the Switch, PS4, PC Xbox cross-play games to add to your collection like Street Fighter V and Rocket League.
What games are Crossplay?
---
Multiple games allow for cross-play, and it might very well be the next big technological leap to make entire libraries available cross-platform.
What is Cross-Network play?
---
Cross-network play is when players are able to play the game across different online networks.
Can you play online between Xbox and PlayStation?
---
Yes, with specific cross-play titles, you can play the same game that was released for both systems.
What games are Crossplay with Xbox and PC?
---
Xbox Play Anywhere games allow for play on Xbox and PC once the title is bought. Some of these include Gears of War 4, Crackdown 3, and Sea of Thieves.
Can you play on PC and Xbox together?
---
Yes, you can play games like Fortnite on PC and Xbox simultaneously.
What games can PC play with Xbox?
---
Cuphead
Fallout Shelter
Forza Motorsport 7
Hello Neighbor
Halo Wars: Definitive Edition
Middle-earth: Shadow of War
Can you play with Xbox players on PC?
---
Yes. Games like Fortnite and more allow you to play right alongside Xbox players if you're on a PC.
What games are Crossplay with PS4 and Xbox?
---
No Man's Sky
Brawlhalla
World of Warships: Legends
Mortal Kombat 11
NBA 2K20
PUBG
Sniper Elite V2 Remastered
Does PS4 have Crossplay?
---
Like other major systems, PS4 does offer cross-play.
What PS4 games are cross-platform?
---
Black Desert
Fantasy Strike
Fortnite
Call of Duty: Modern Warfare
Minecraft: PlayStation 4 Edition
No Man's Sky
Hunt: Showdown
Super Mega Baseball 2 & 3
World of Warships
How do you Cross-Play with Xbox and PS4?
---
To cross-play on Xbox and PS4, you simply need to boot up your game, make your way to the multiplayer section, and start a game! No unique bells and whistles or complicated setup required.