Contemporary interior design is taking the world by storm. It can be understood as current in every sense since this style uses popular interior design trends and combines different styles. Although the idea of contemporary changes every other year, the design trend has some distinguishing characteristics such as simplicity, clean lines, sophisticated layout, and exquisite use of texture.
It combines classic and timeless elements with modern accents while remaining minimalist in fashion. It mostly employs an overall black, white, and neutral color scheme, with the occasional use of bold colors to bring a sharp contrast.
Whether you are revamping the interiors from scratch or taking it room by room for a fresher look, there is something for everyone in contemporary design style interior. Here is a detailed guide on this style for you to excel at it and give your home a ravishing makeover.
What is Contemporary Interior Design Style?
Contemporary interior design can be described with streamlined shapes, a neutral color palette, and attention to detail. These characteristics allow this style to be a chameleon that keeps evolving according to its surroundings. Contemporary style is able to adapt to include emerging trends in the design world through numerous features and accessories.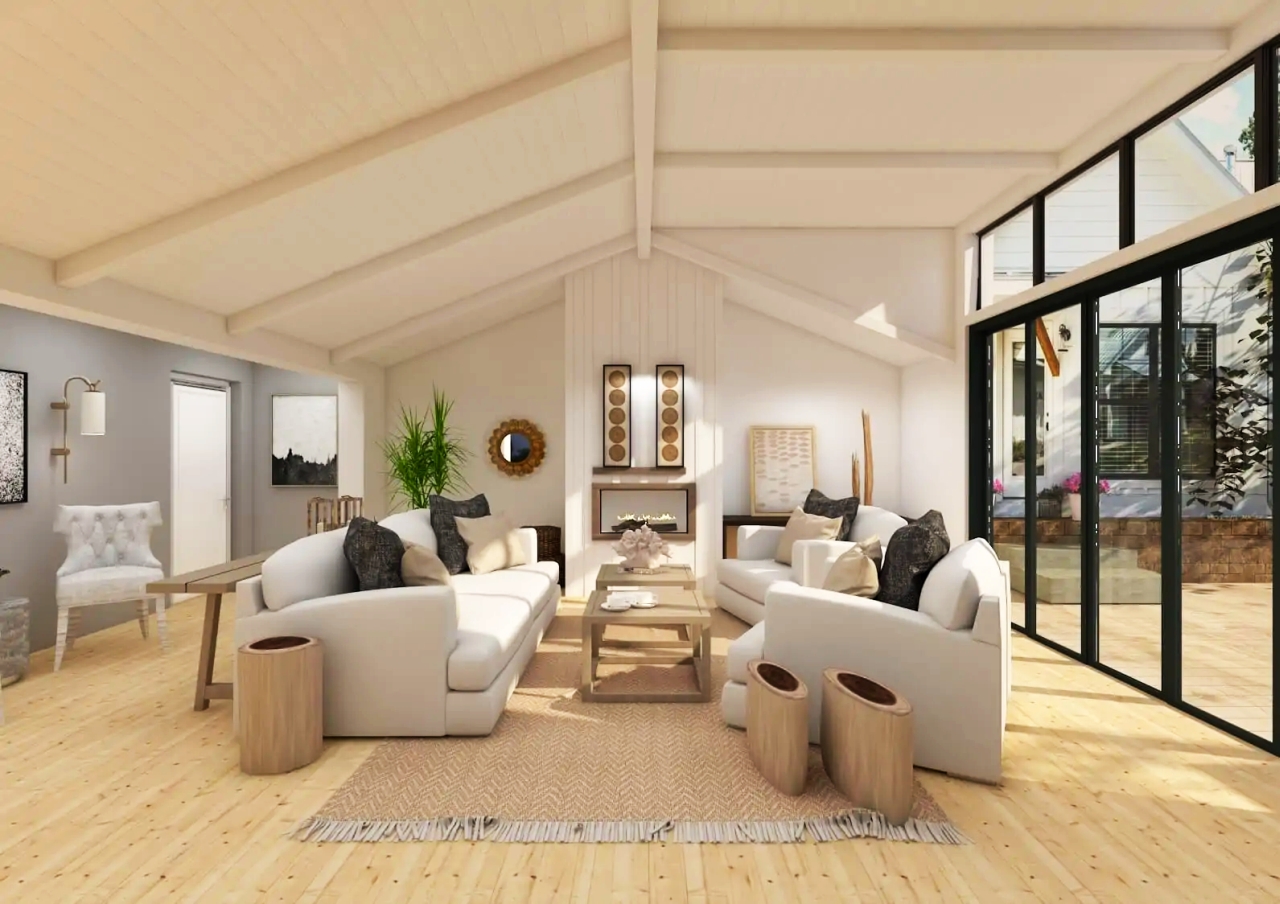 Contemporary design embraces the current trends and imbues versatility and spontaneity into the space. Defining this design means comprehending its flexibility and recognizing its adaptable nature. Although it can be ambiguous; contemporary design is distinguished by a neutral palette, rounded edges, natural elements, rugged materials, cutting-edge art, and a blend of mixed styles.
Also Read: Most Popular Interior Design Styles Homeowners Should Know
People often mistake it for modern design, this fluid design trend has continuously evolved since the 1970s. It pulls elements from other styles including modern, minimalist, bohemian, and rustic for design inspiration. Nonetheless, contemporary décor can be inviting, and eye-catching. It can create gorgeous and dramatic spaces.
Modern vs Contemporary Interior Design
Often confused and used synonymously with contemporary design; modern home design matured out of the decorative arts in the late 19th and early 20th centuries. It refers to a style with a distinct time period in history; whereas contemporary design refers to currently new and innovative design trends. The rules of the modern style stay pretty much the same, while contemporary design rules are ever-evolving.
History of Contemporary Home Design
Initially, contemporary design described the art movement after modernism in the mid 20th century. However, the style evolved over its short history and continued to morph as style changed.
Contemporary interior design has the elaborate detailing and aesthetics of modern design and art. This style dates back to the 1970s when it appeared as a truly unique trend with derived fundamentals from several other design styles. Originally, it was not a style of its own but a confluence of numerous styles and ideas.
Also Read: Everything to Know About Modern Interior Design Style
With elements borrowed from modernism and postmodernism, the style is characterized by clean, smooth surfaces and an uncluttered appearance. It also took some ideas from art deco, deconstructive, futurism, and more. This ever-evolving style is not necessarily tied to a specific time period the way the modern style is.
Its prominent characteristics are neutral color palettes, blunt minimalism, clean lines, and animate figures. The style features materials such as nickel, steel, and chrome that are paired beautifully with natural textures like hemp or jute. Be it furniture, product pieces, art, or statement décor, the style parades softer and rounded lines.
Characteristics of Contemporary Interior Style
While the style keeps consistently evolving as it is not married to a certain time period, it does have some prominent elements that remain more or less relevant. Read on to know the hallmark characteristics of the contemporary design style.
Uncluttered Spaces
As it borders on minimalism, contemporary style focuses on neat lines and high-end, current furniture pieces in a space that is free of clutter. The style cultivates a sense of openness, making uncluttered space a necessity. If you are considering a contemporary design for your home, you will need lots of uncluttered surfaces and empty spaces.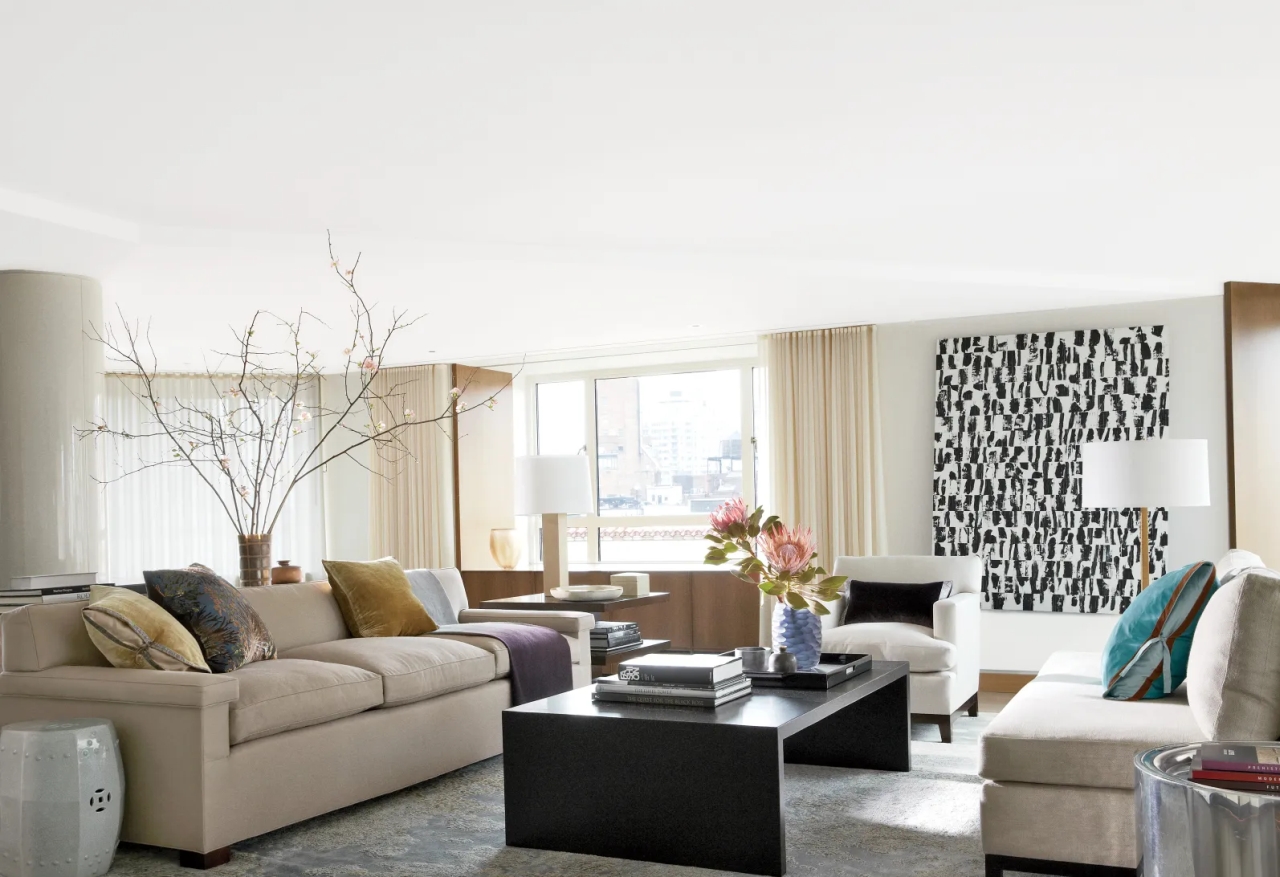 Open Floor Plan
If it is a sense of openness and spaciousness in your home that you are after, the contemporary style is perfect. One of the key elements of this interior design is large, open spaces that effortlessly flow from one room to the other and create one consistent, spacious whole. Large windows can add a vibe of openness by bringing in plenty of natural light.
Also Read: Most Popular Kitchen Design Styles in 2022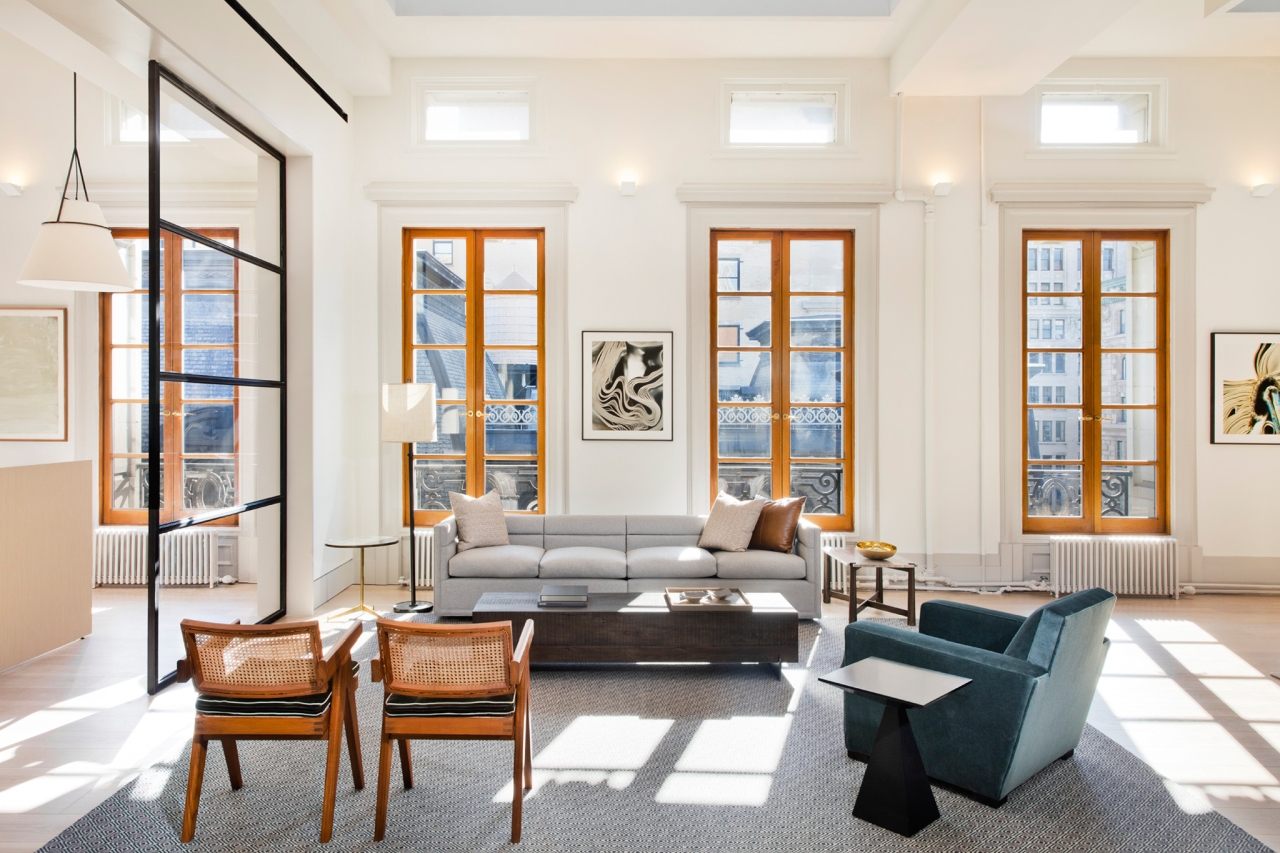 Inclusion of Natural Textures and Materials
The strategic use of natural textures and materials can keep the space from looking dreary and too monotonous. For example, live-edged furniture can be matched with neutral-toned upholstery to add warmth to minimal space. Natural materials like wood, stone, jute, linen, leather, and metals are a common sight.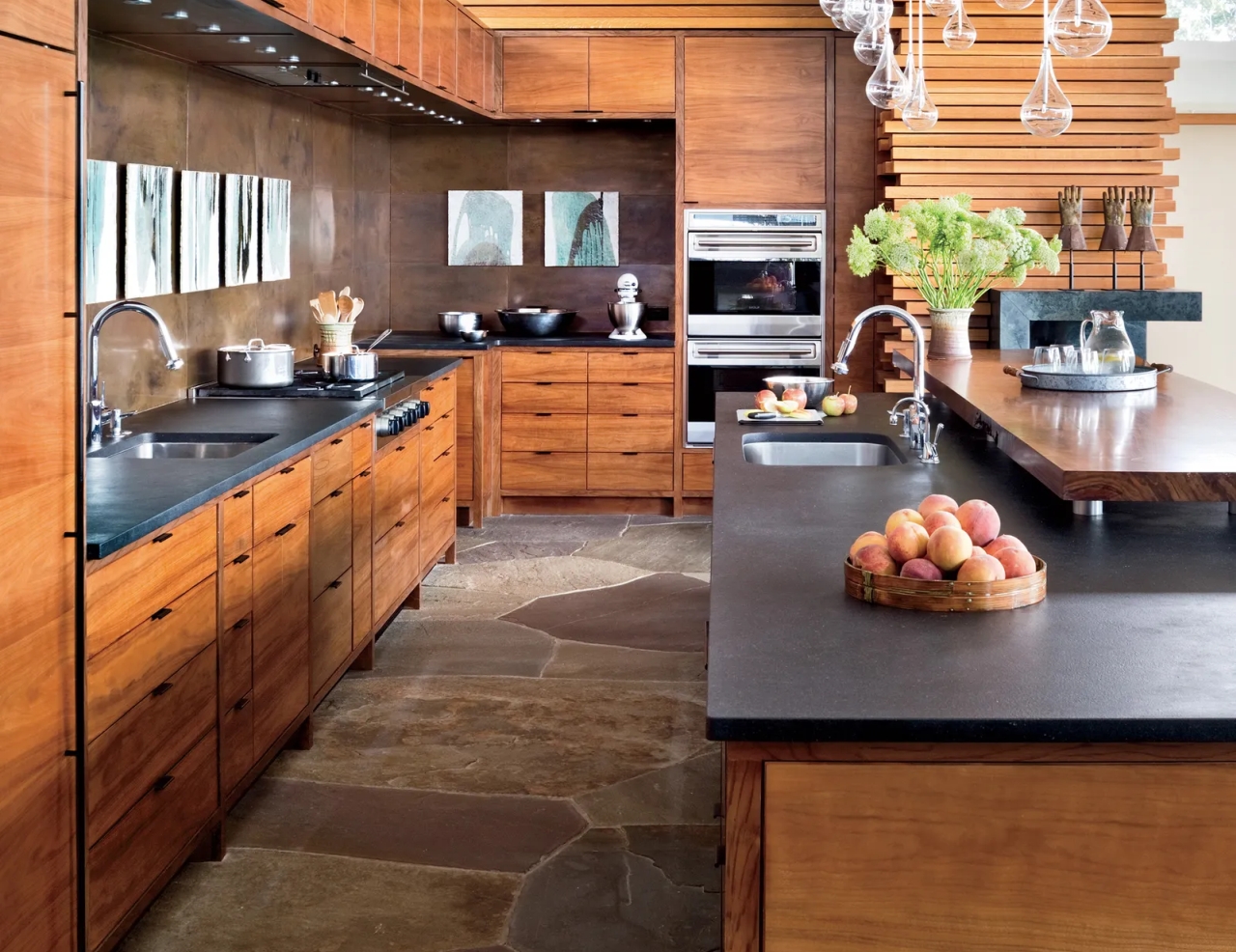 Utilize Natural Light
Natural light can elevate the ambiance of any space without much effort. The contemporary style homes feature plenty of skylights, big windows, and floor-to-ceiling glass windows. They allow natural light to flow seamlessly throughout the house. Little dependence on artificial lighting helps save energy costs as well.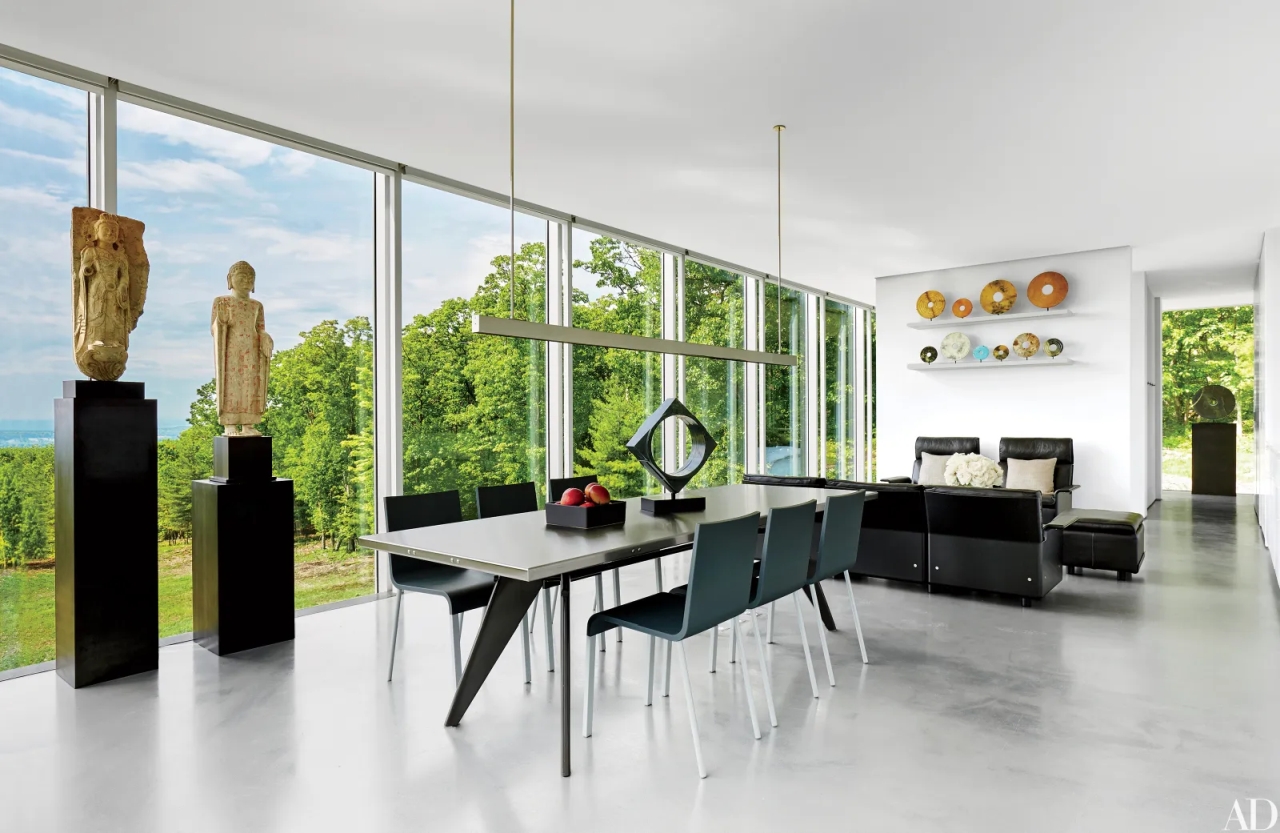 Clever Use of Color
Contemporary style interiors observe a clever use of color. They are draped in muted neutrals, along with black and white shades. They make use of a sophisticated palette with neutral shades and vibrant colors to balance the dynamic atmosphere. Contemporary interiors often witness whites, grays, tans, beiges, or taupes with strokes of bold and pastel colors. The contrasting and striking shades will add freshness.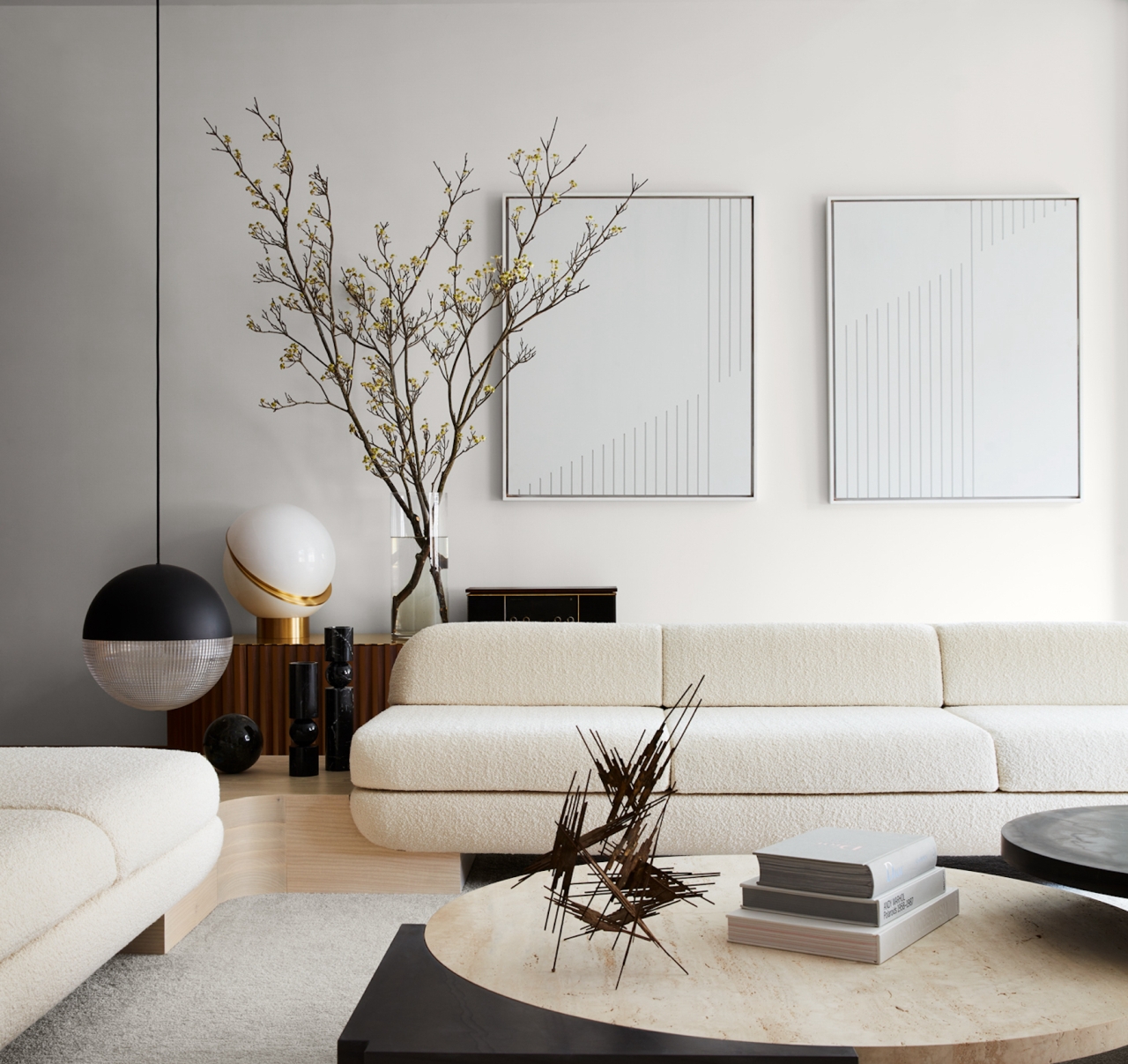 Modest Shapes and Sharp Lines
The contemporary interiors have simple and geometric forms. The angular and geometric silhouettes are softened with curvy and rounded shapes to create a welcoming atmosphere. This style has strong and crisp lines, along with high ceilings, big, and bare windows. It has fewer embellishments and little clutter.
Also Read: Biggest Bathroom Trends of 2022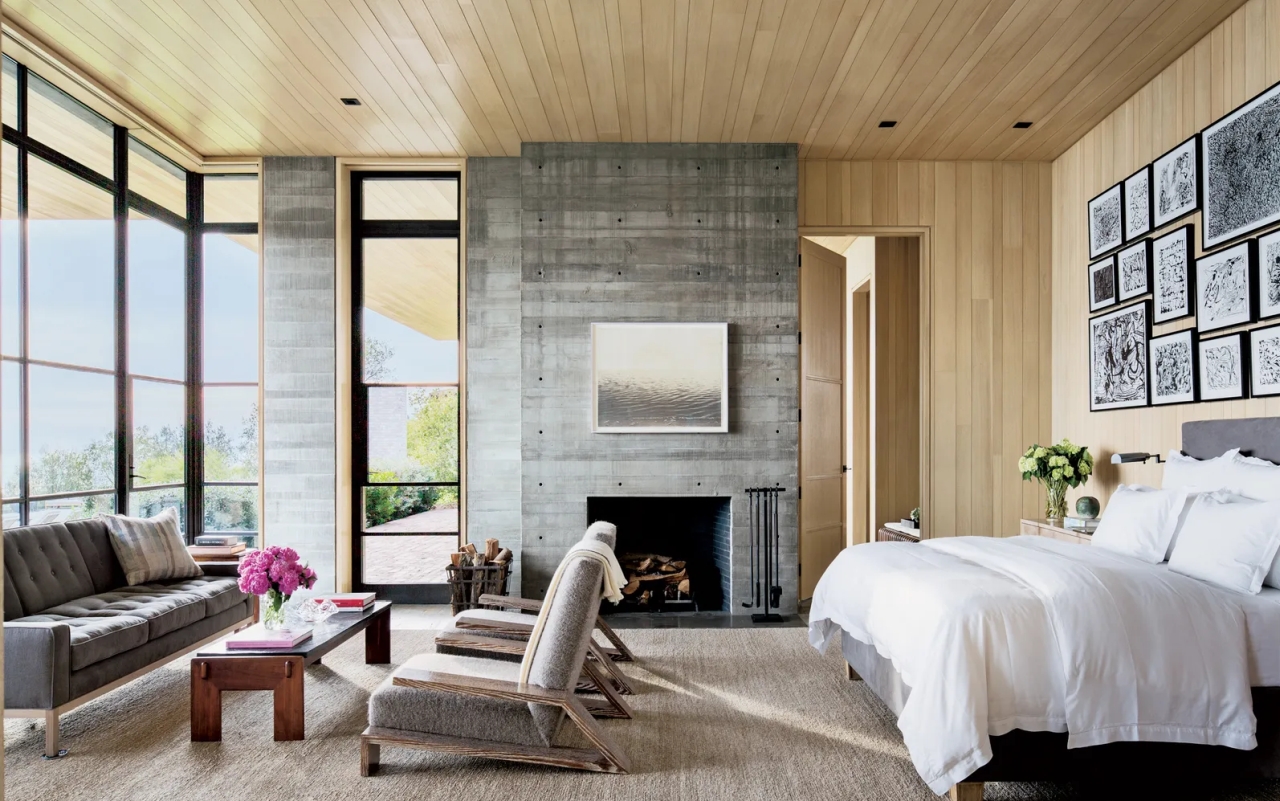 Track Lighting
Lighting choices in a home can significantly alter the overall aesthetic of a contemporary interior. Purposeful selections of light fixtures such as track lighting can help light up the darkest corners of the house while highlighting specific features. Contemporary design uses different types of lamps, pendant lights, and chandeliers with clean lines and neutral colors.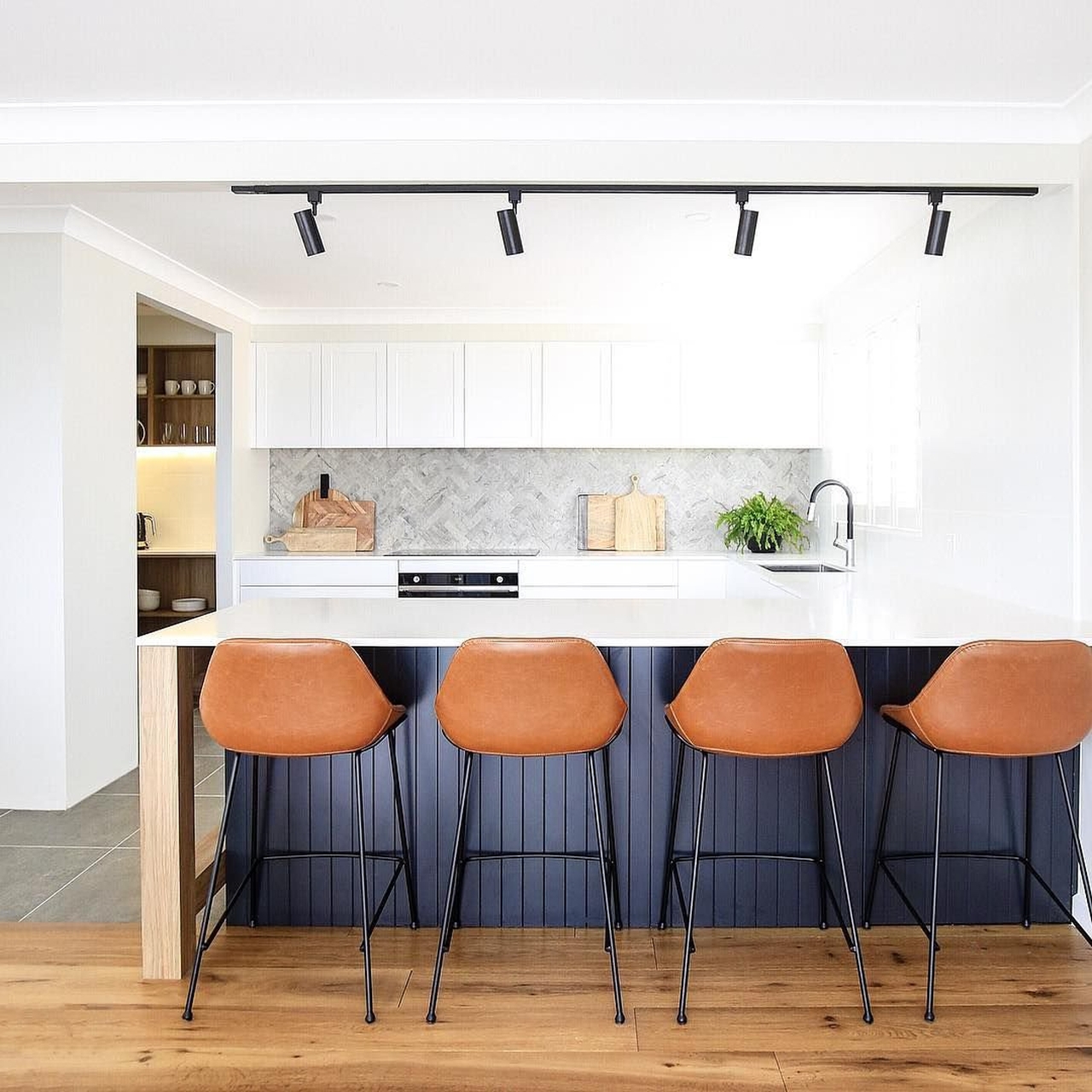 A Confluence of Art Mediums
Contemporary interiors feature a confluence of various art mediums including larger statement pieces, smaller artworks, and sculptures. Artworks take a center stage with bold color strokes sprawled throughout. The style allows the exploration of various art styles, mediums, colors, and shapes as it isn't tied to any particular era.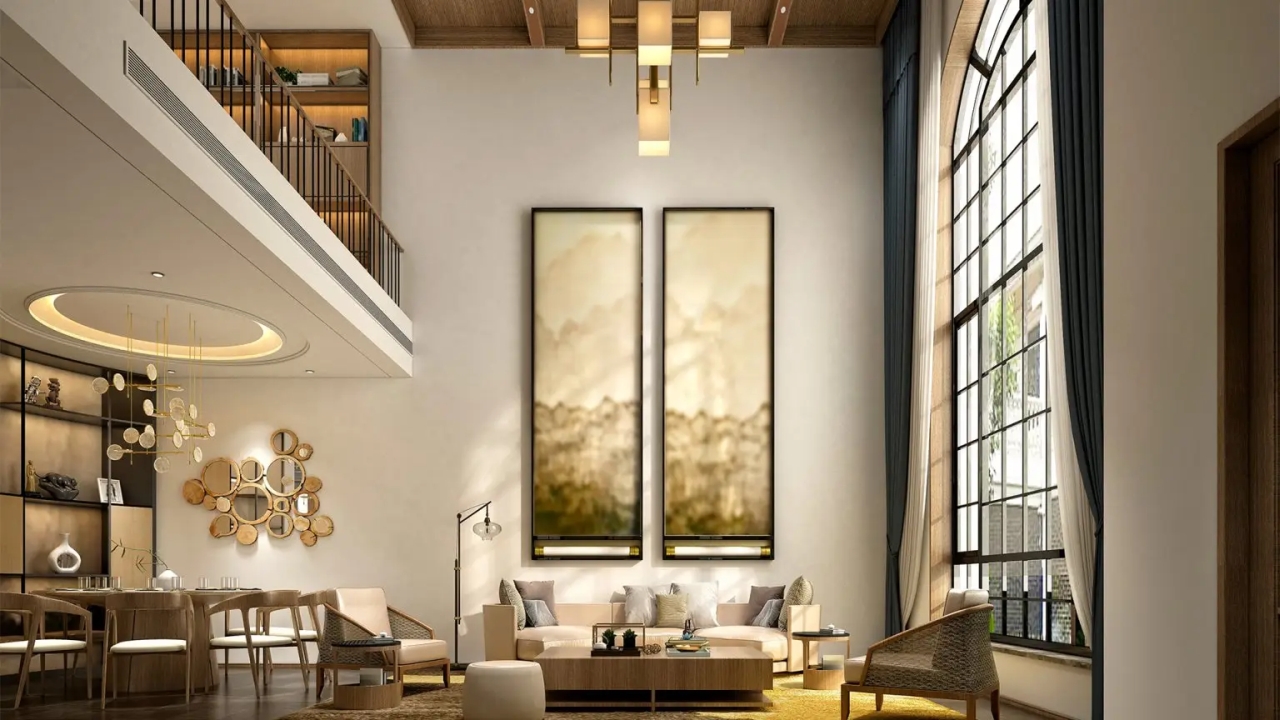 Round-Edged Furniture
This interior design style believes that less is always more. It features home furnishings that are statement-making, and round-edged with smooth, clean, geometric outlines and sharp lines. Contemporary style furniture has solid shades and finishes, natural materials, and unembellished surfaces. Moreover, it features natural textures for upholstery including wool, cotton, silk, and jute.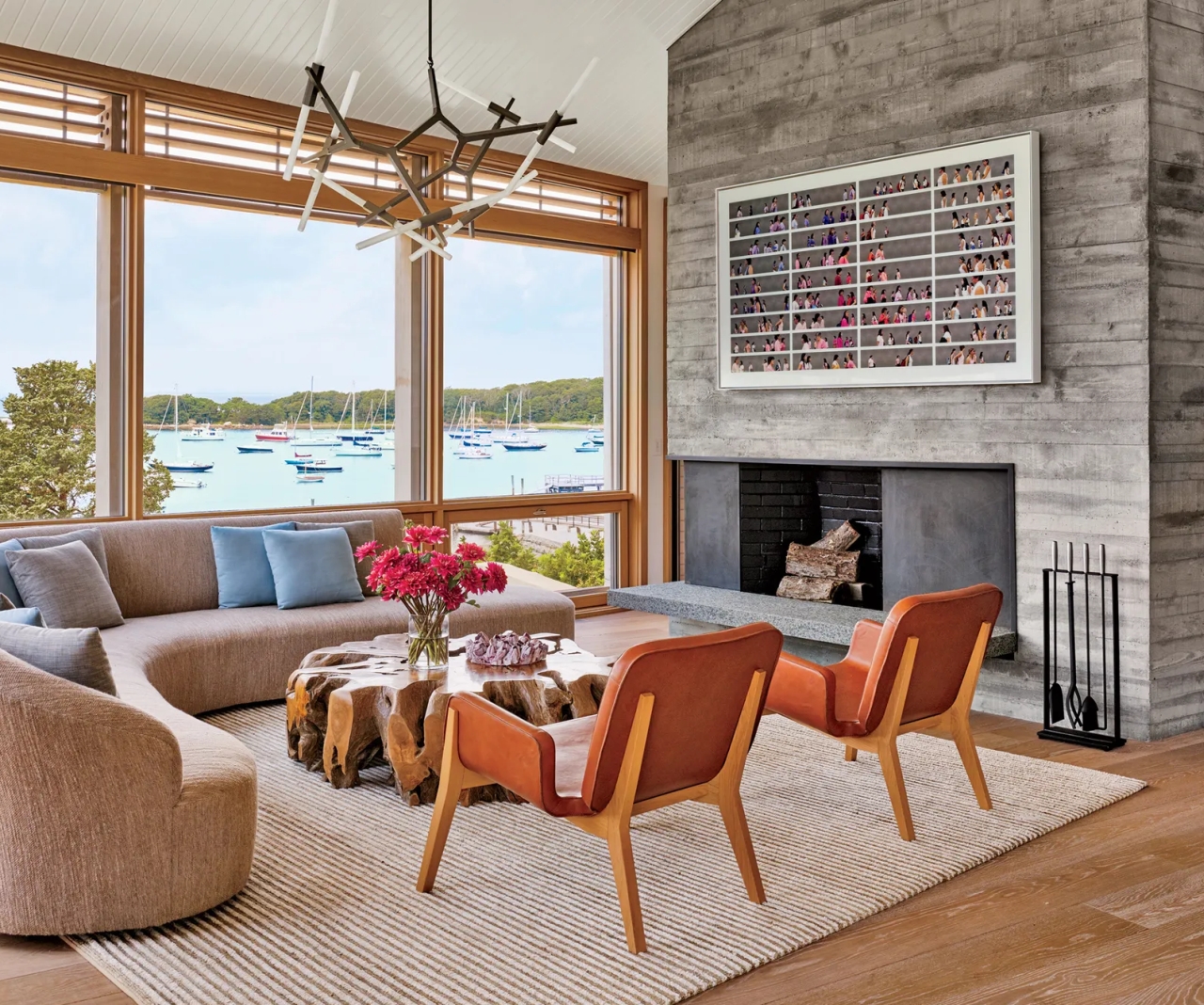 Contemporary Design Style Inspirations
If you are still not sure about how to incorporate the contemporary interior design style in your home, here are some gorgeous contemporary interior design inspirations for even the smallest room. From humble and inviting living spaces to calming and sleek furniture, these ideas should guide you on the right course. Get ready to be inspired!
Contemporary Style Bedroom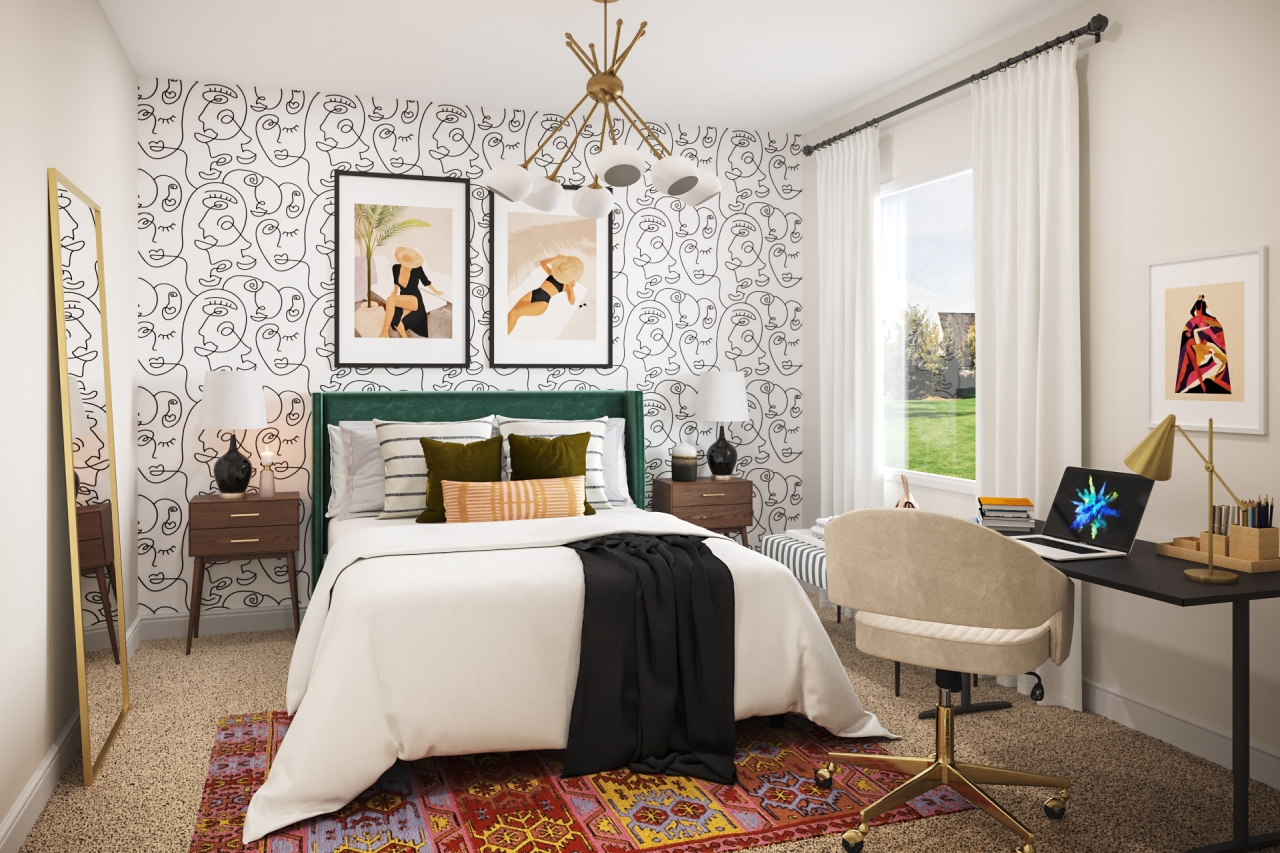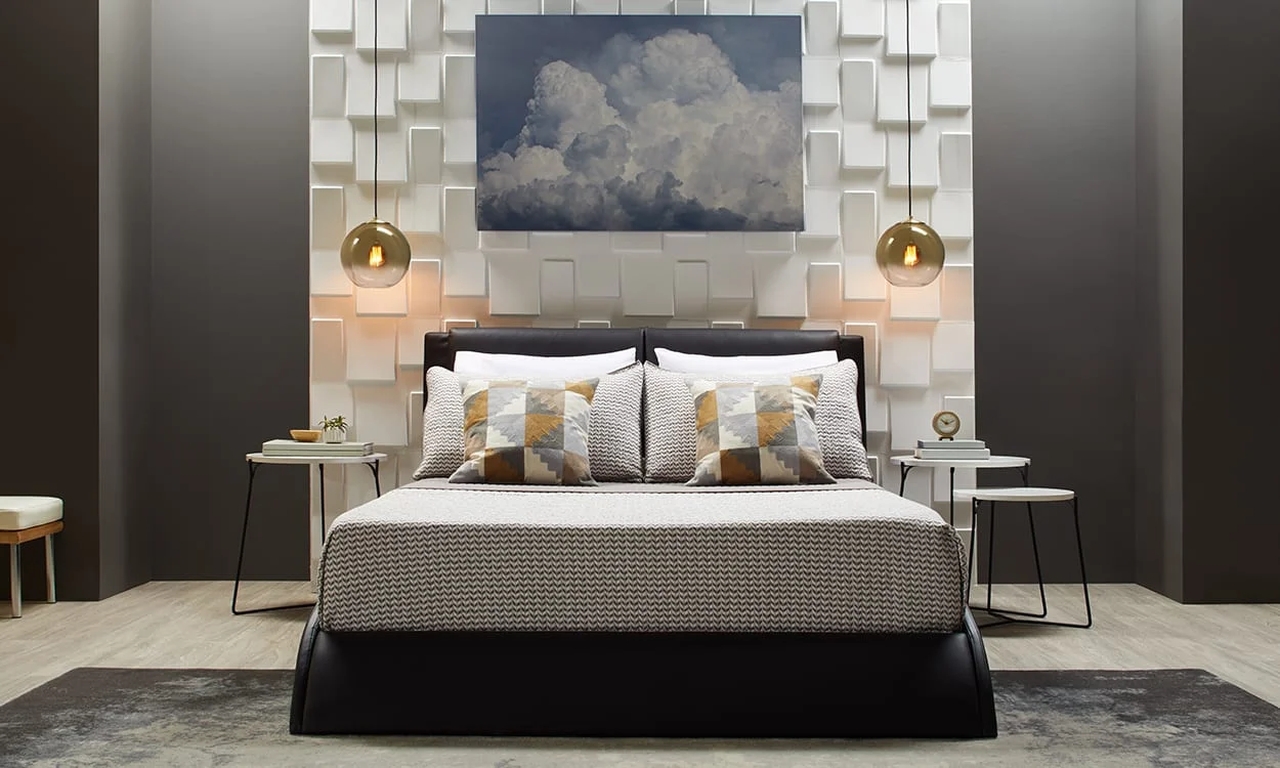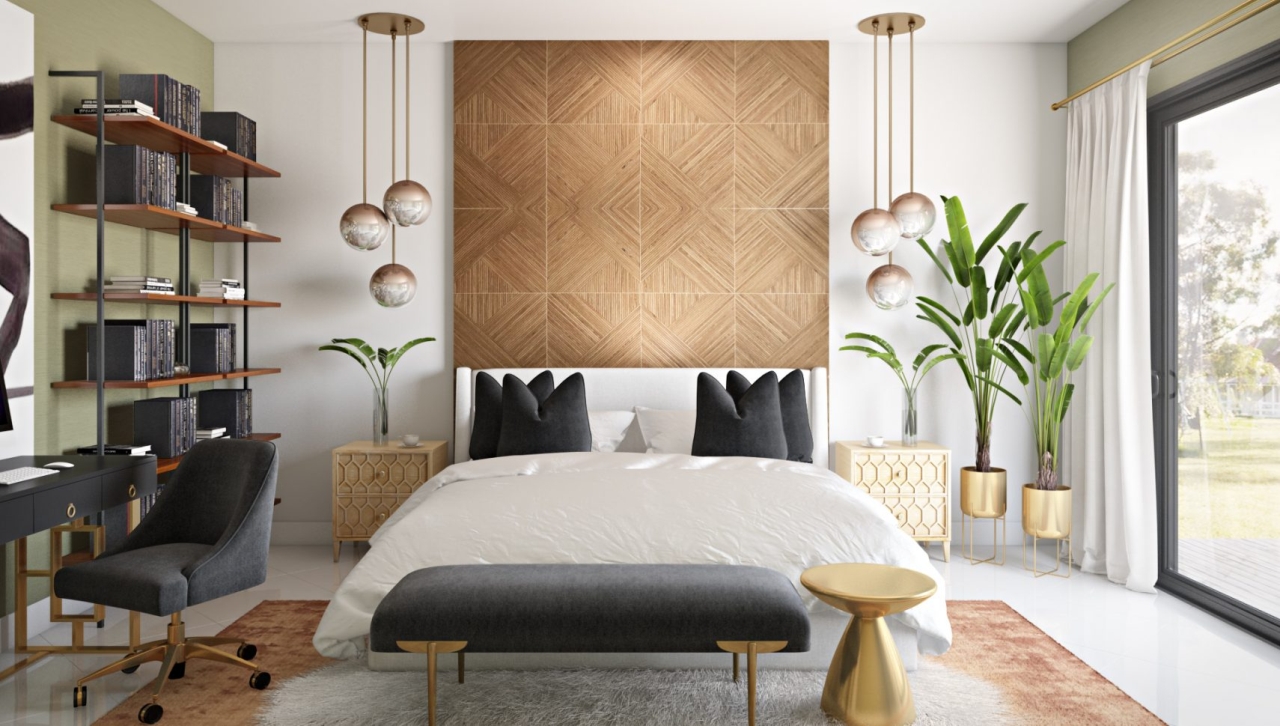 Contemporary Design Style Living Room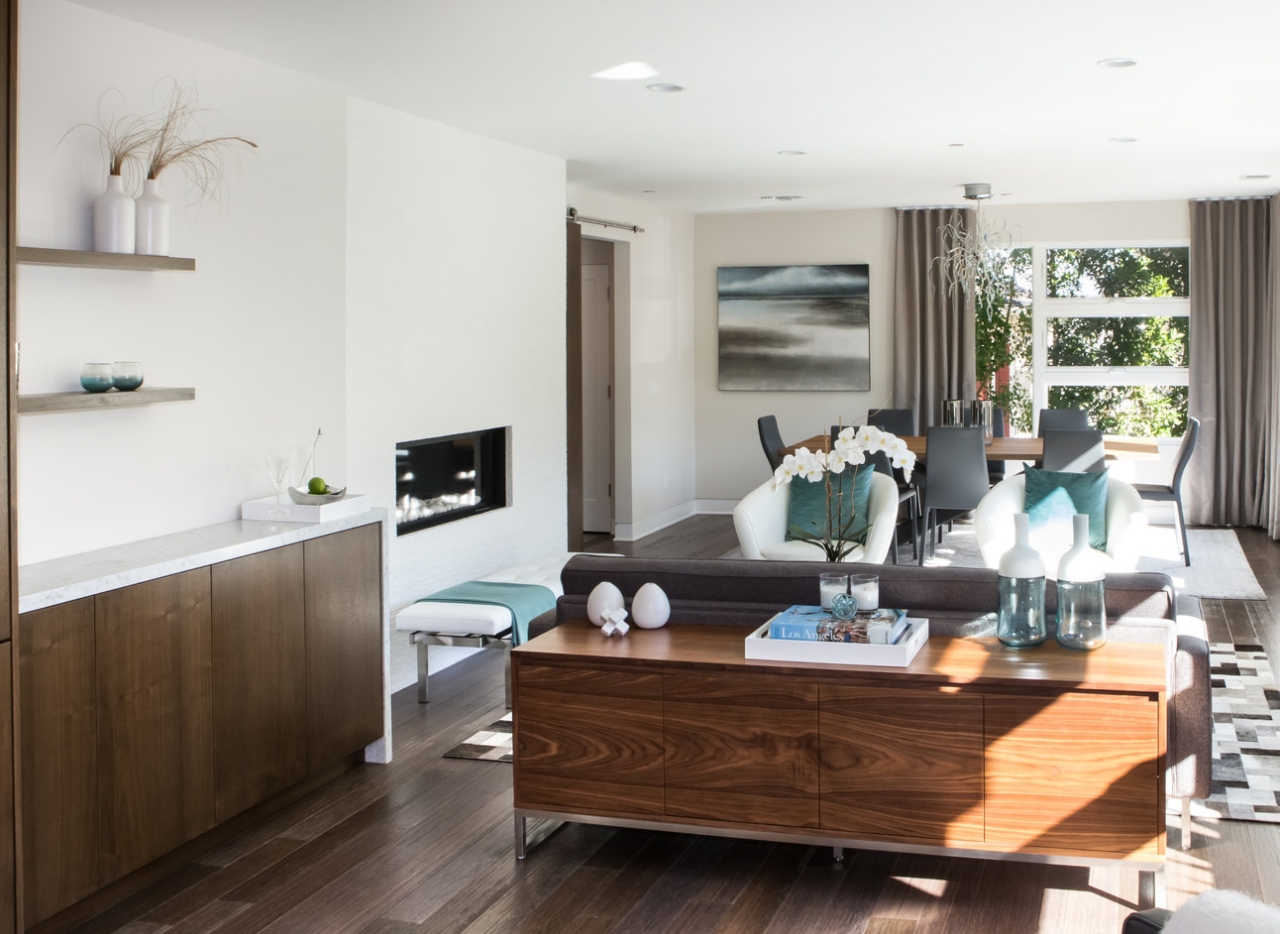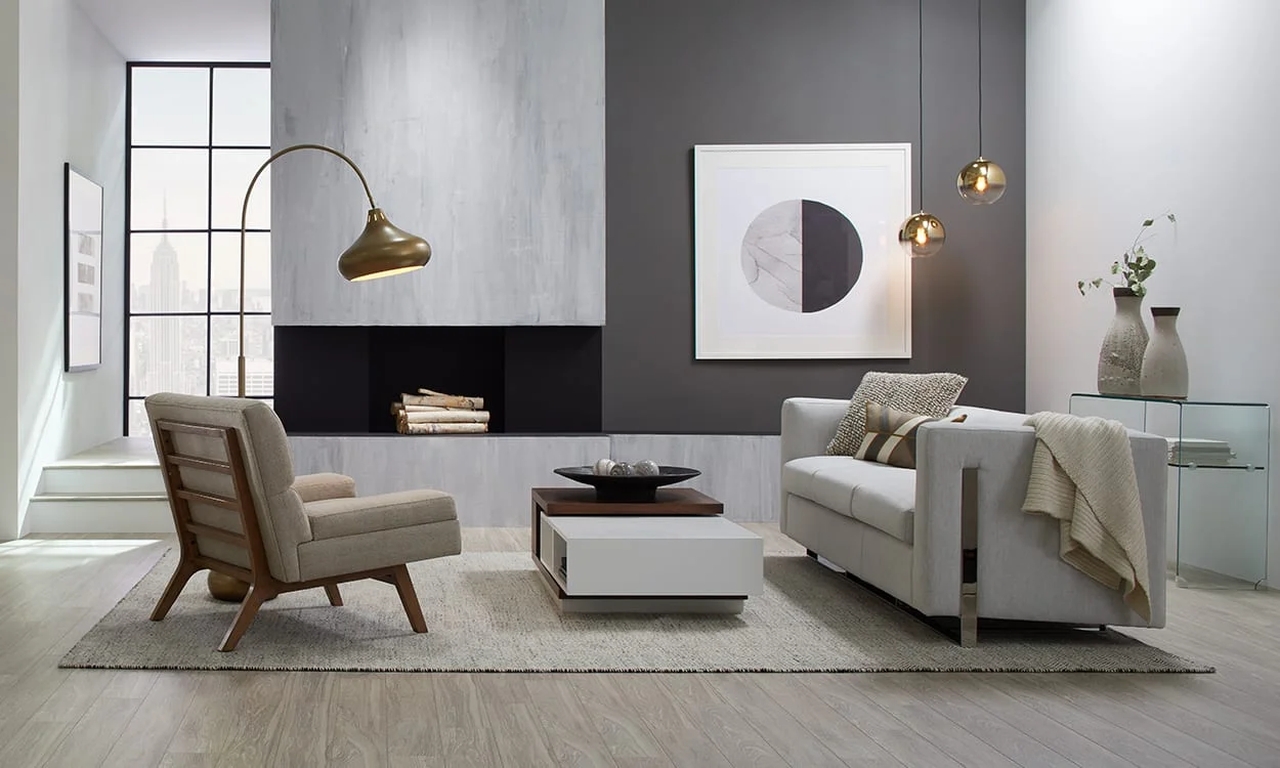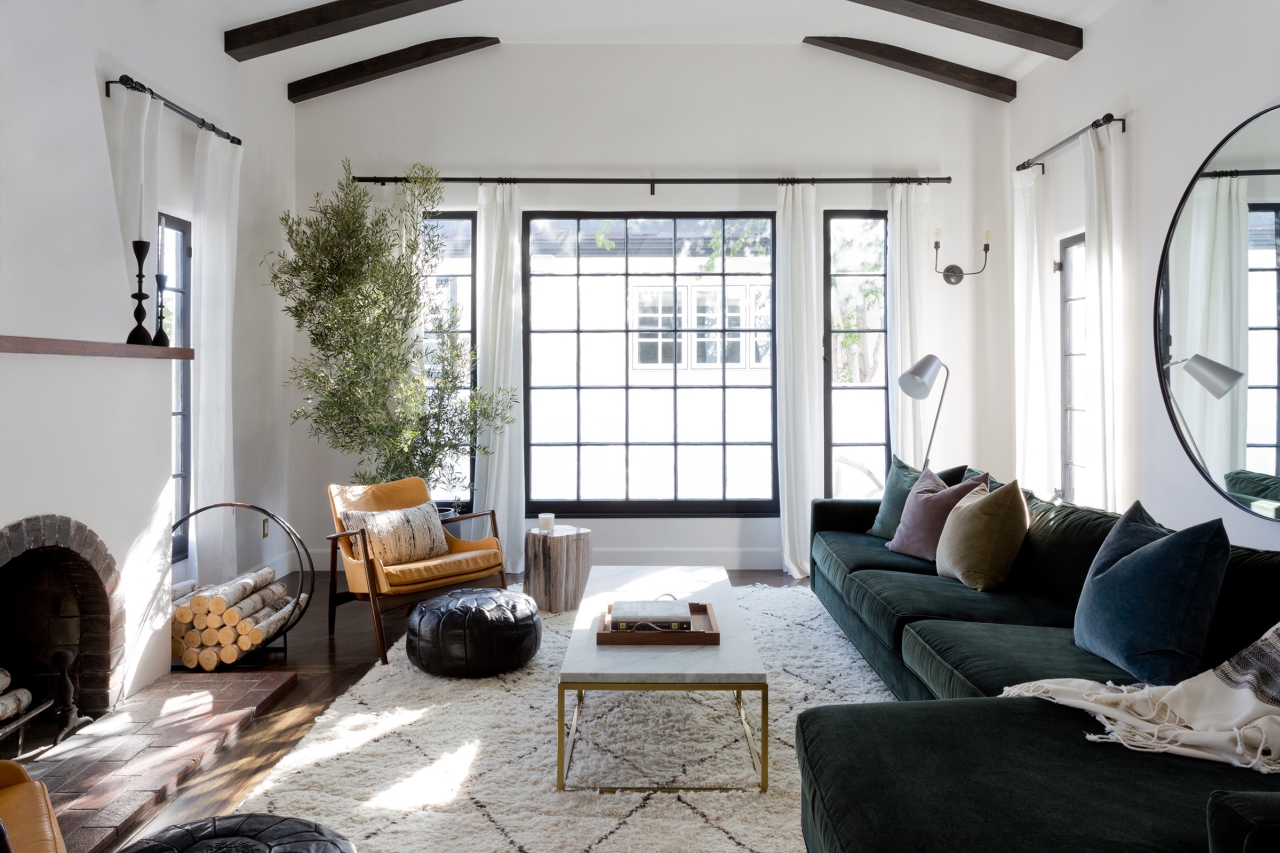 Contemporary Style Kitchen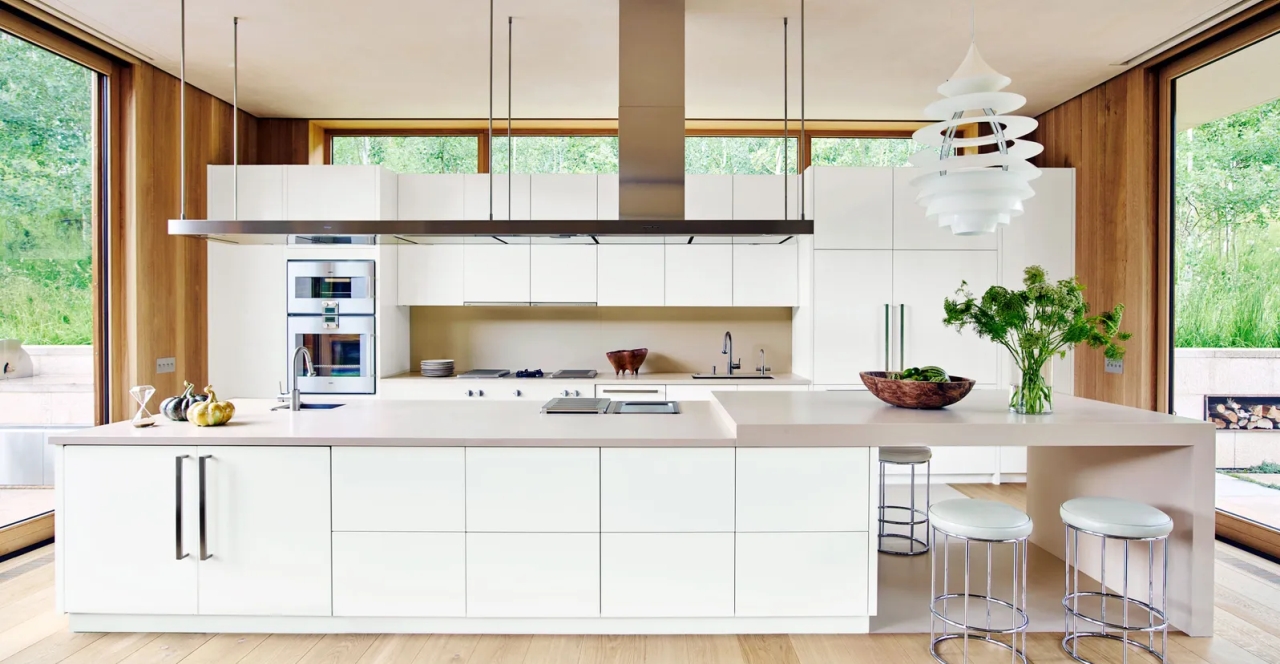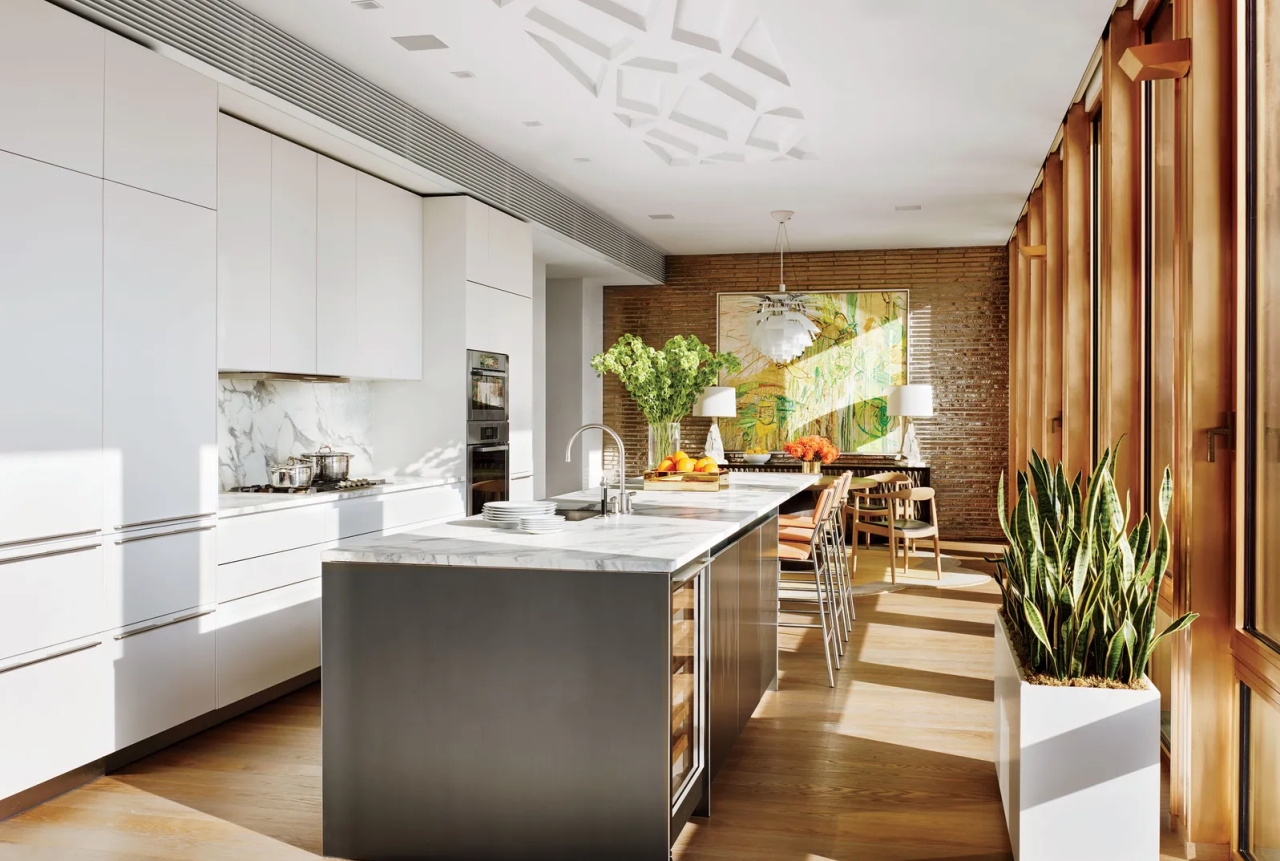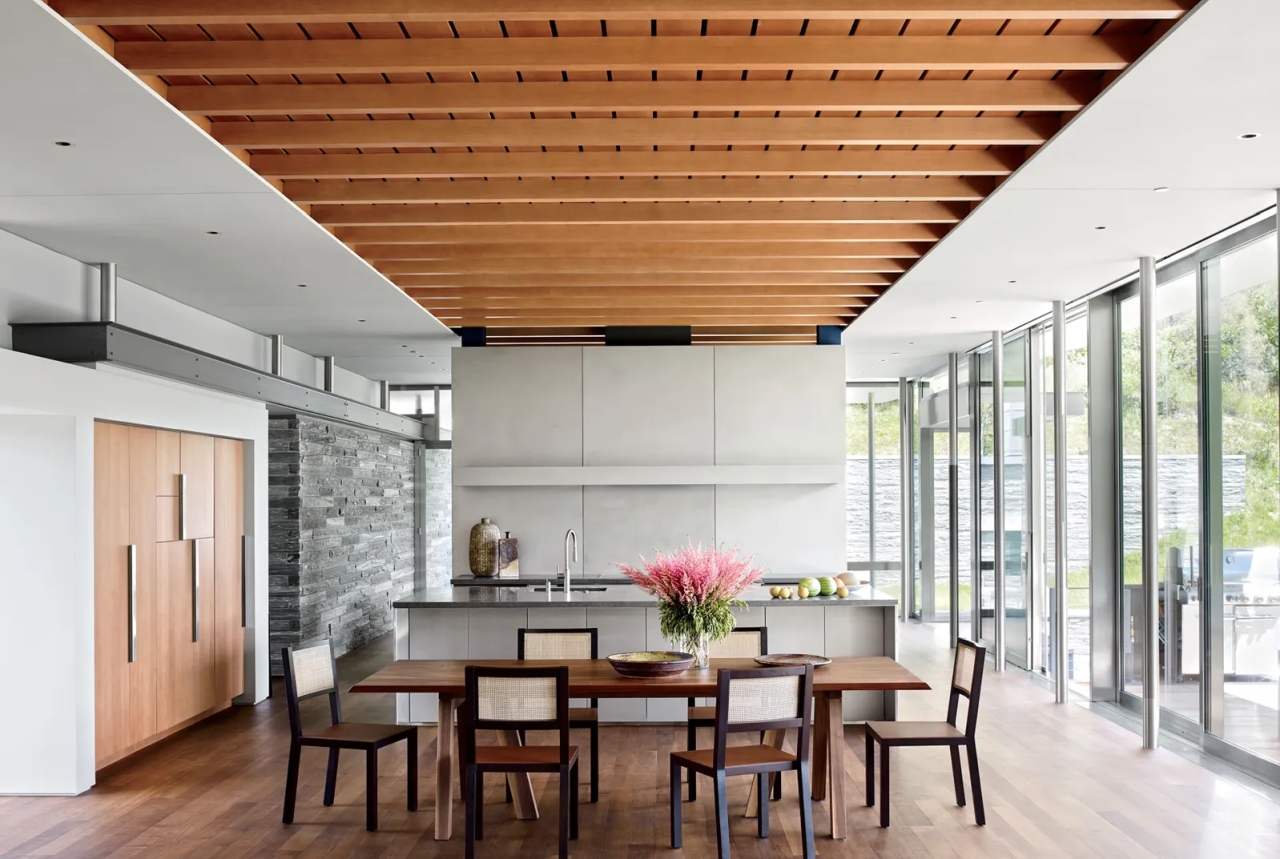 Contemporary Style Furniture