Sometimes, simple Halloween dessert recipes can be the most impressive. Soft cupcakes topped with creamy sugary frosting are a dessert loved by all – kids and adults alike. These flavor-filled, moist, creamy mini cakes with a touch of Halloween are absolutely mouthwatering. You can pick from various sweet and spooky Halloween cupcake ideas to create the perfect dessert options for the party.
Decorated with holiday themes from ghosts, spiders, mummies, monsters, witches, and graveyards to jack o lanterns, and everything else, these Halloween cupcake ideas are easy to create and perfect for all. So get your baking gloves on and whip up some delicious delicacies. Happy Halloween, folks!
Try buttercream frosting with raspberry coulis to create Bloody Red Velvet Cupcakes for Halloween.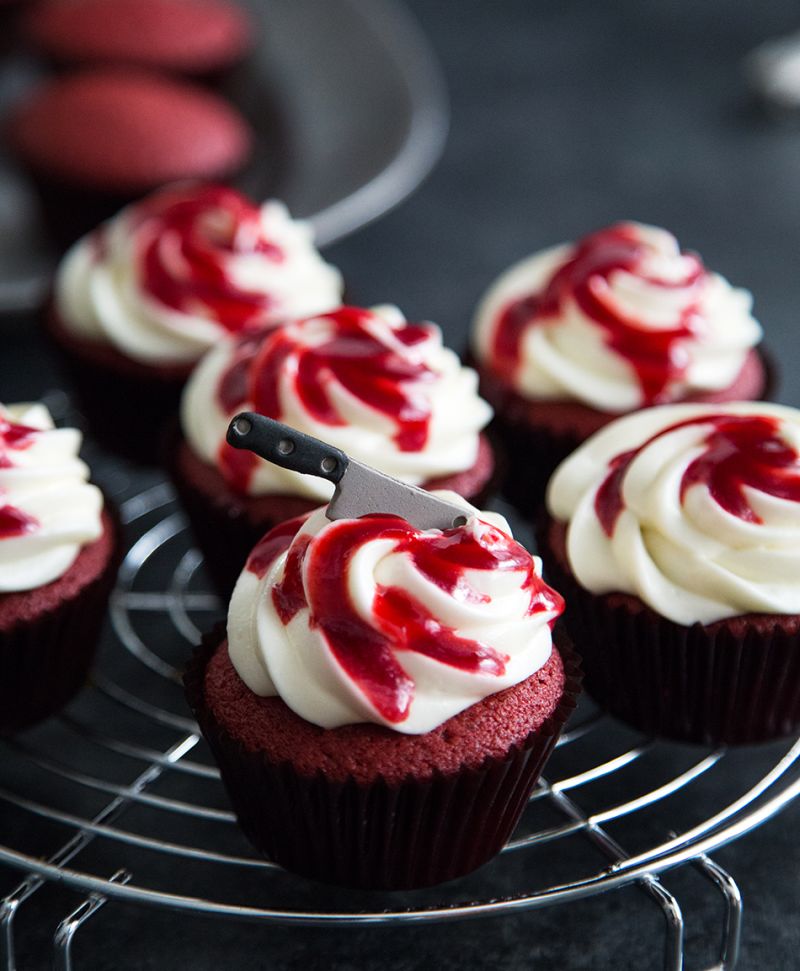 These cute Monster Cupcakes will bring holiday cheer to your home with just a little spookiness.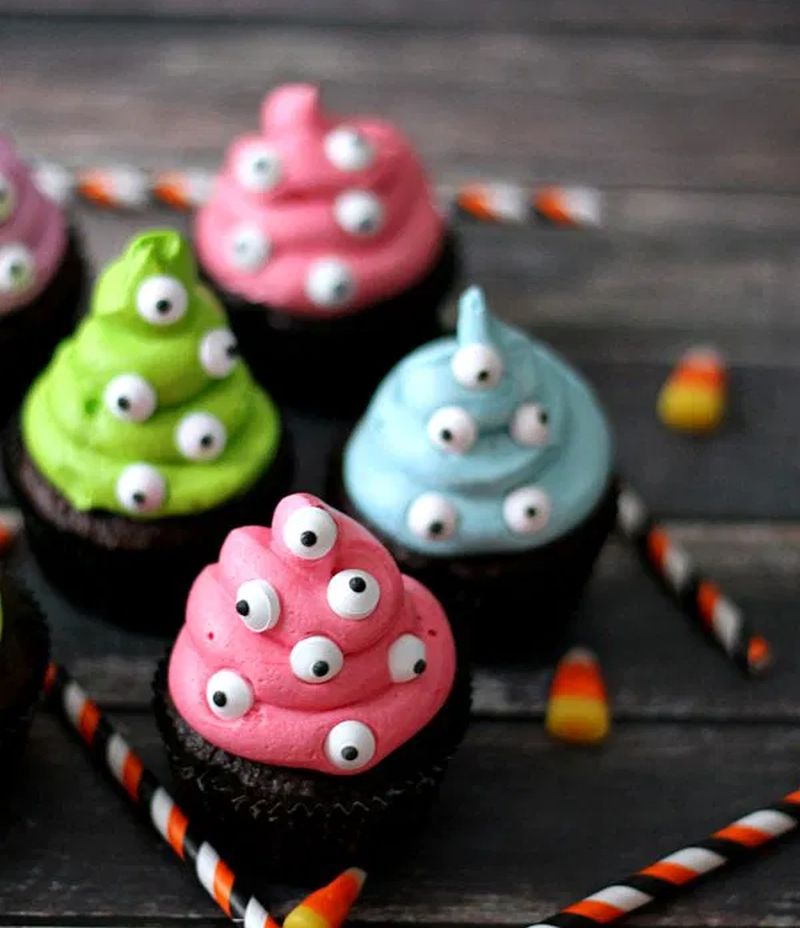 Blood Cupcakes with Broken Glass Shards are a brilliant addition to your dinner table this Halloween.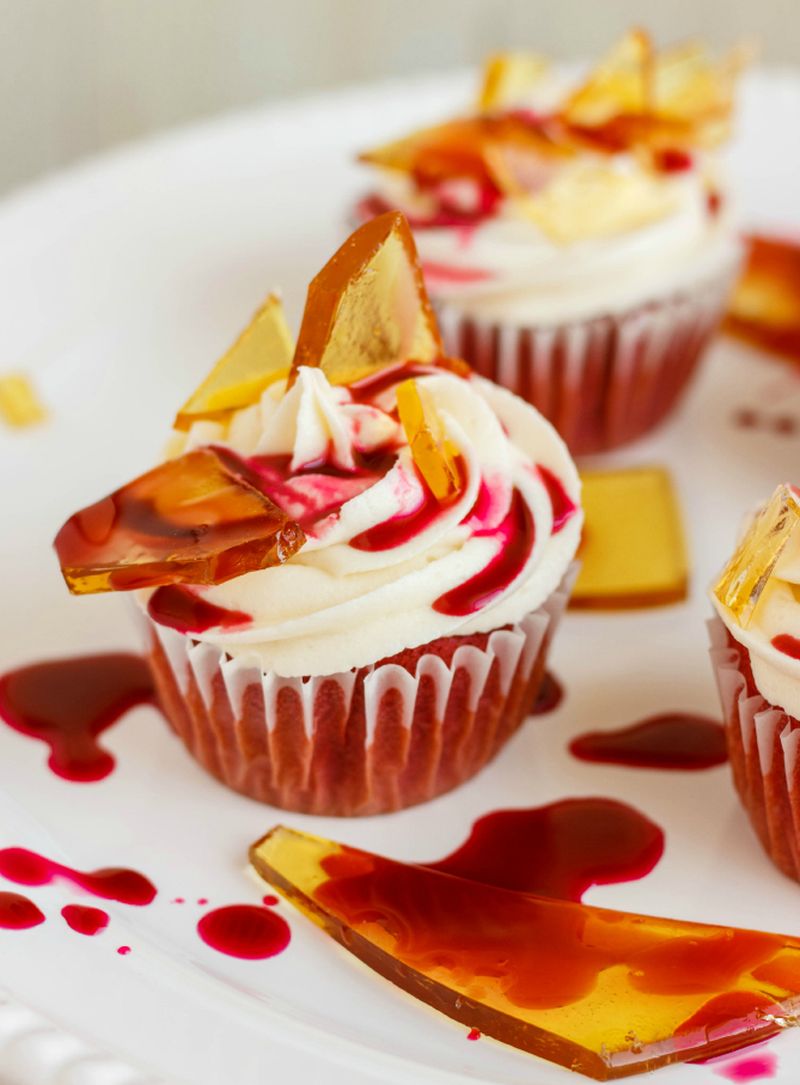 These Candy Corn Ghost Cupcakes are gorgeous, easy to make, and delicious. Whip up some colored topping cream and you are good to go.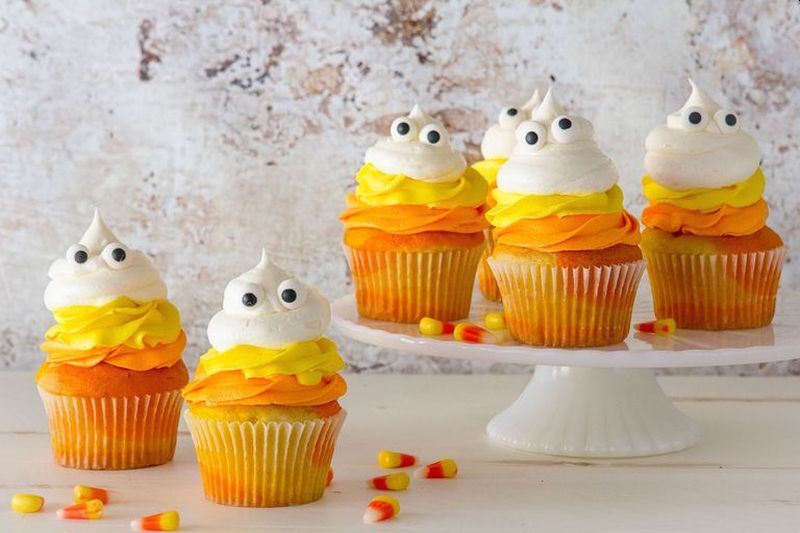 Enjoy spookily delicious cupcakes with Frankenstein and his wife.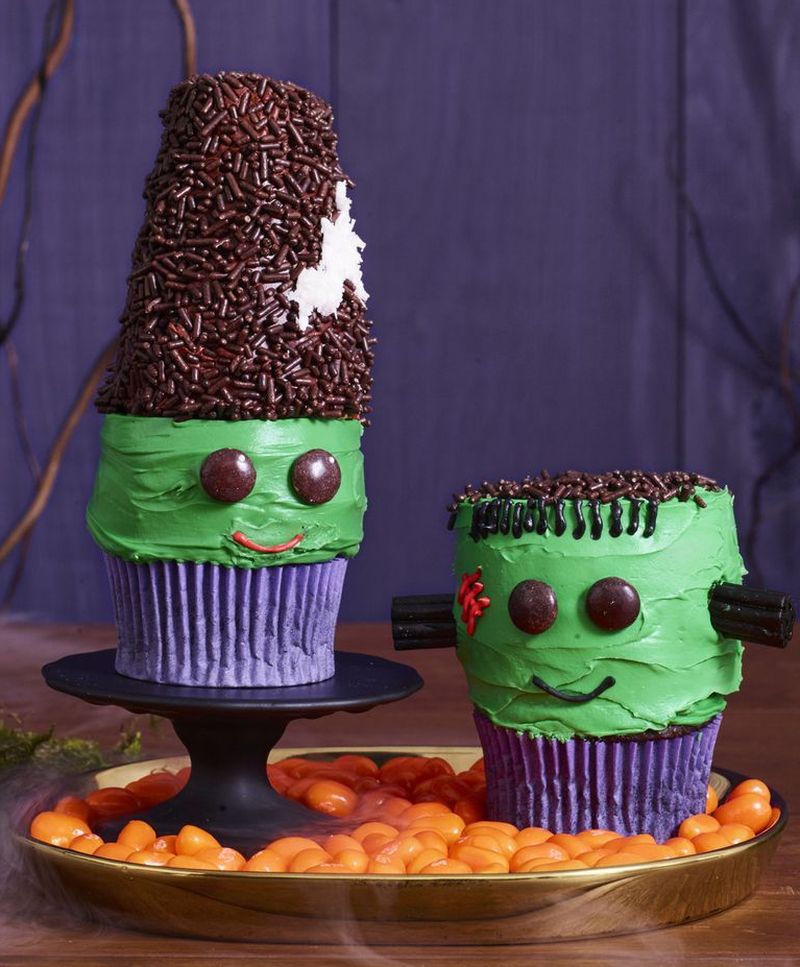 Also Read: 100+ Halloween Cake Decorating Ideas to Spook Up the Feast
Ghost Cupcakes are a popular Halloween dessert. You must try these sugary treats this year.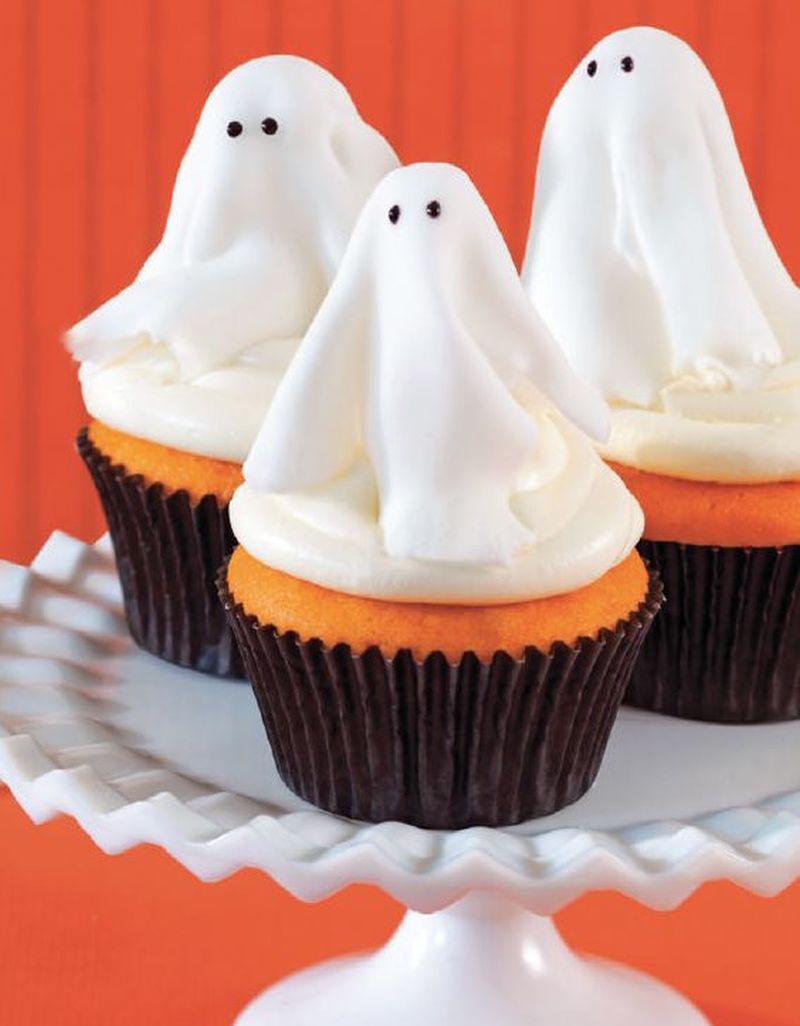 These Graveyard Cupcakes are one of the best Halloween cupcakes.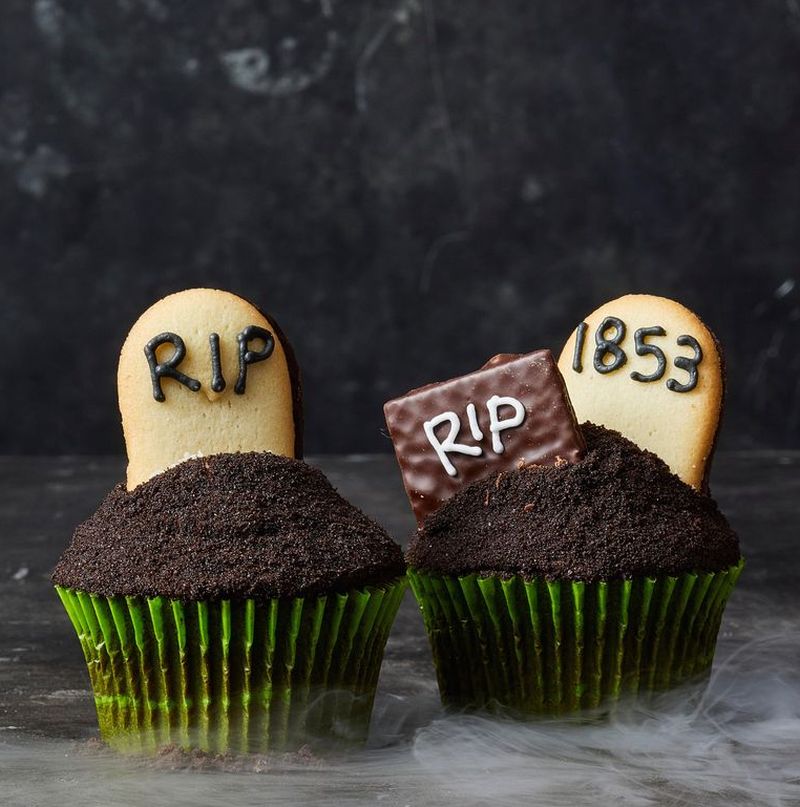 Celebrate the Day of the Dead with Monster Eyeball Cupcakes.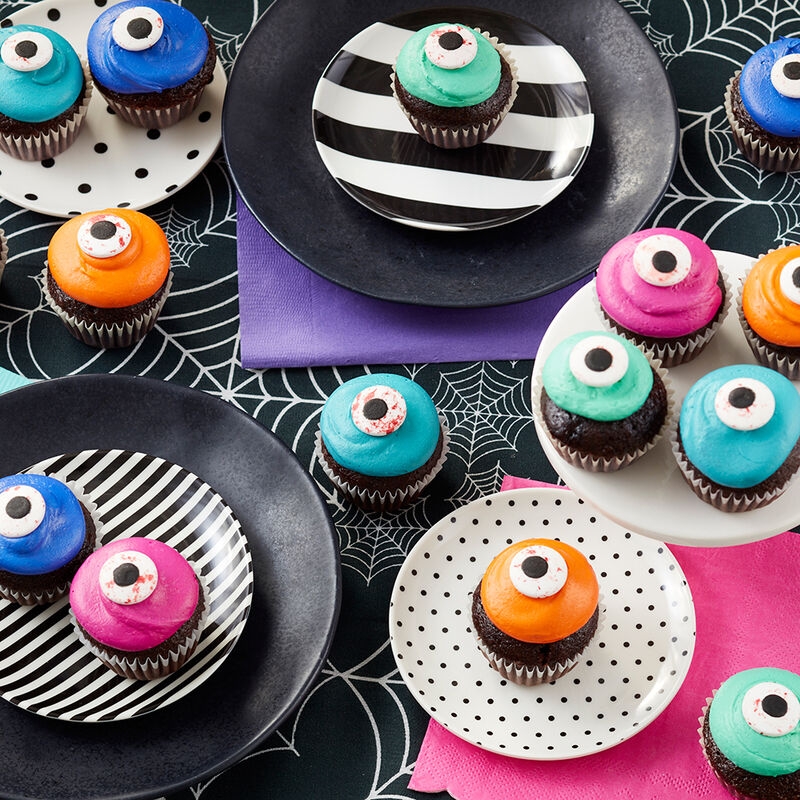 Mummy Cupcakes with googly eyes will make for a wonderful addition to your Halloween dinner table.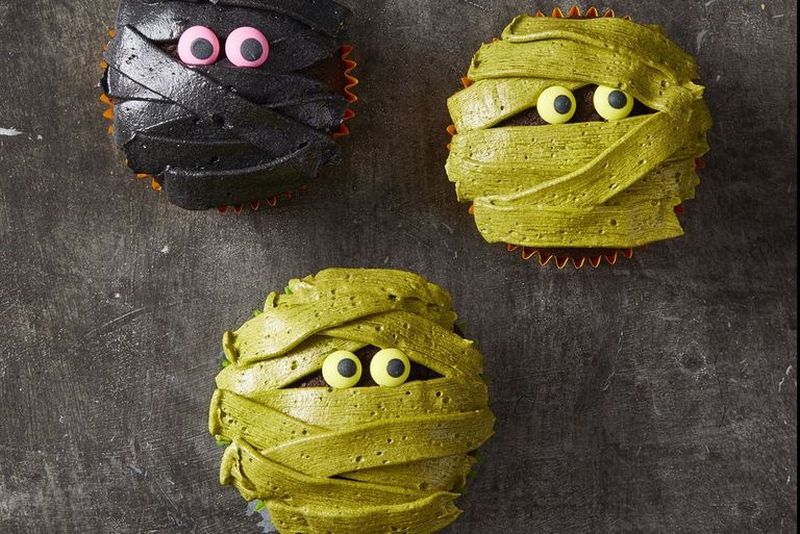 Also Read: 30 Sweet and Savory Halloween Pie Ideas
Trick-or-treat. Try making these absolutely adorable Graveyard Ghost Cupcakes this year.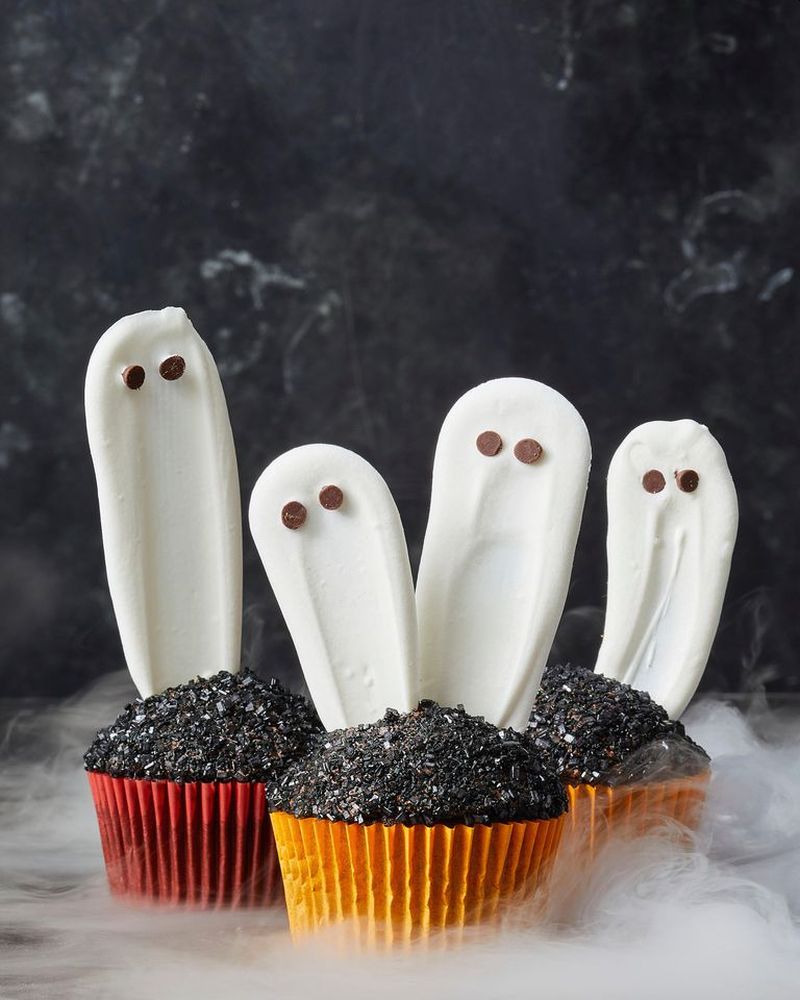 These Witch Hat Cupcakes will become the favorite among kids with their chocolatey goodness and spooky decorations.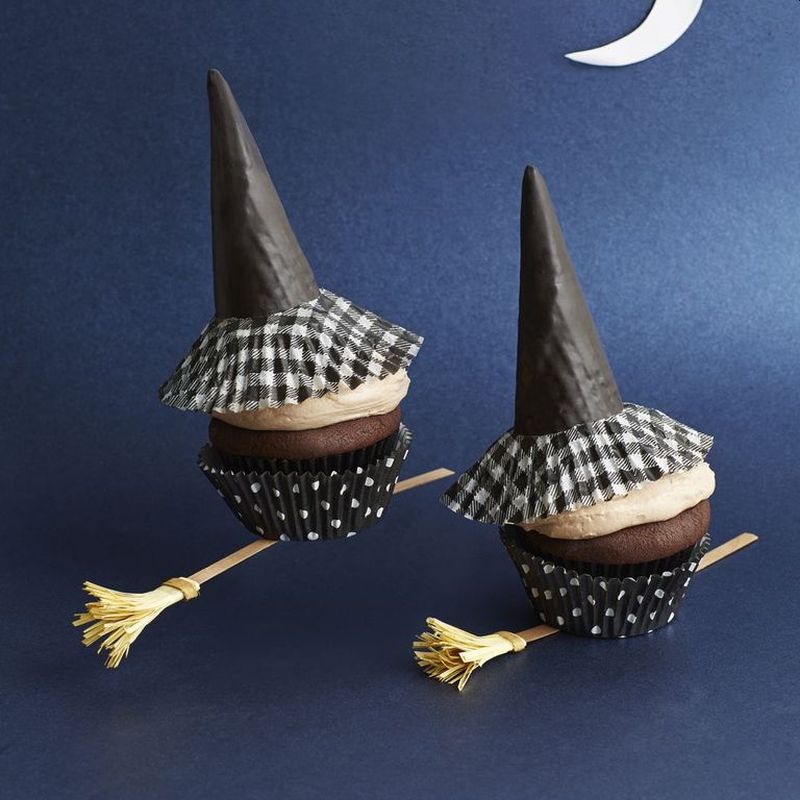 Brains on a Cake. Try mouthwatering cream cheese frosting on red velvet cupcakes for an eerie dessert.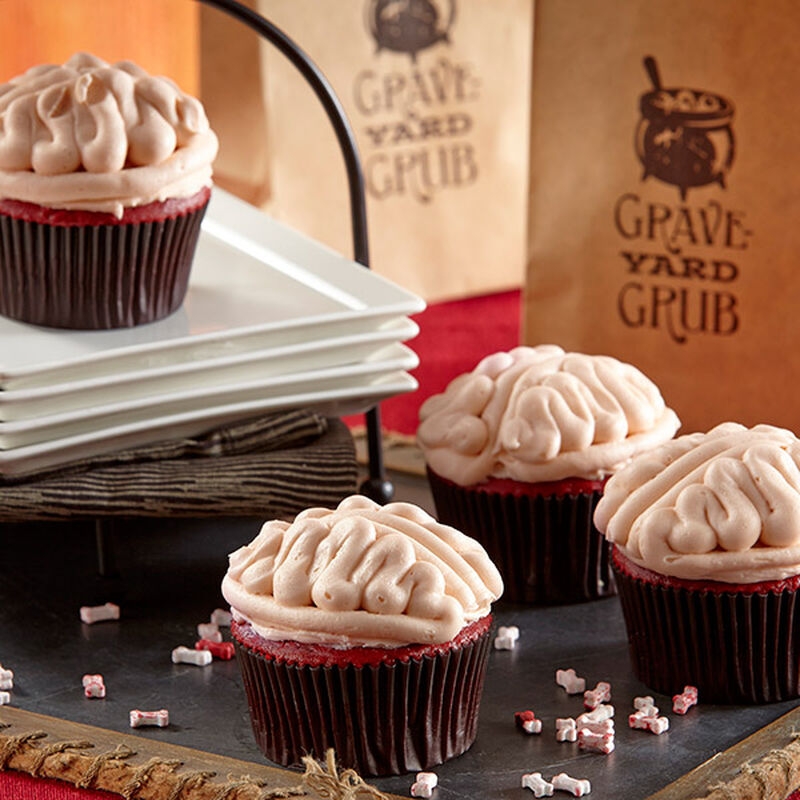 These cute Monster Cupcakes will be a hit with children. Use them for trick-or-treaters or as a dessert for party guests.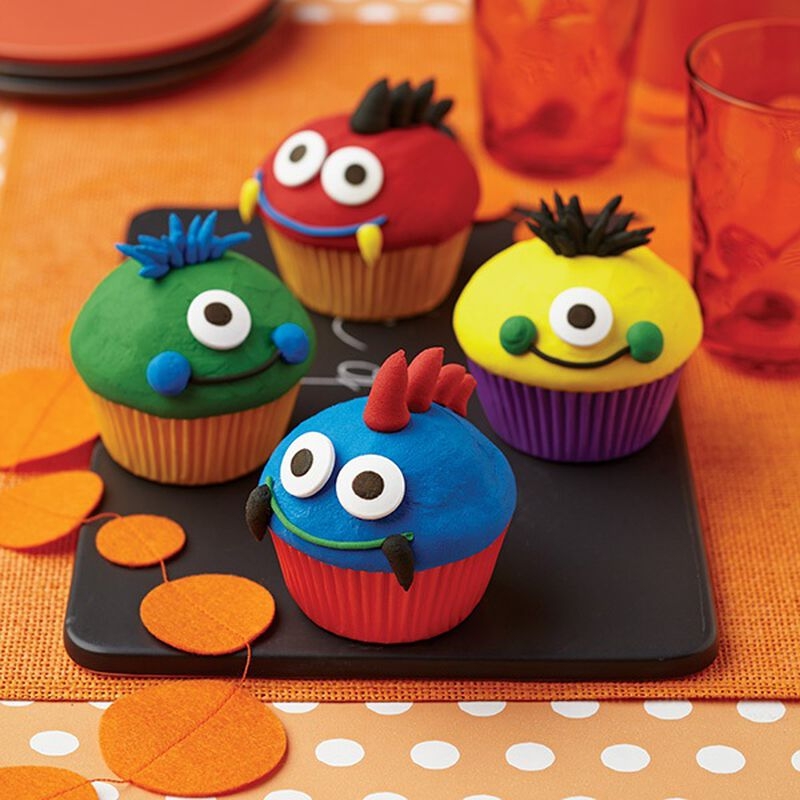 Tiny little ghosts on cupcakes are an easy-to-make, delicious, and a tad scary treat for Halloween.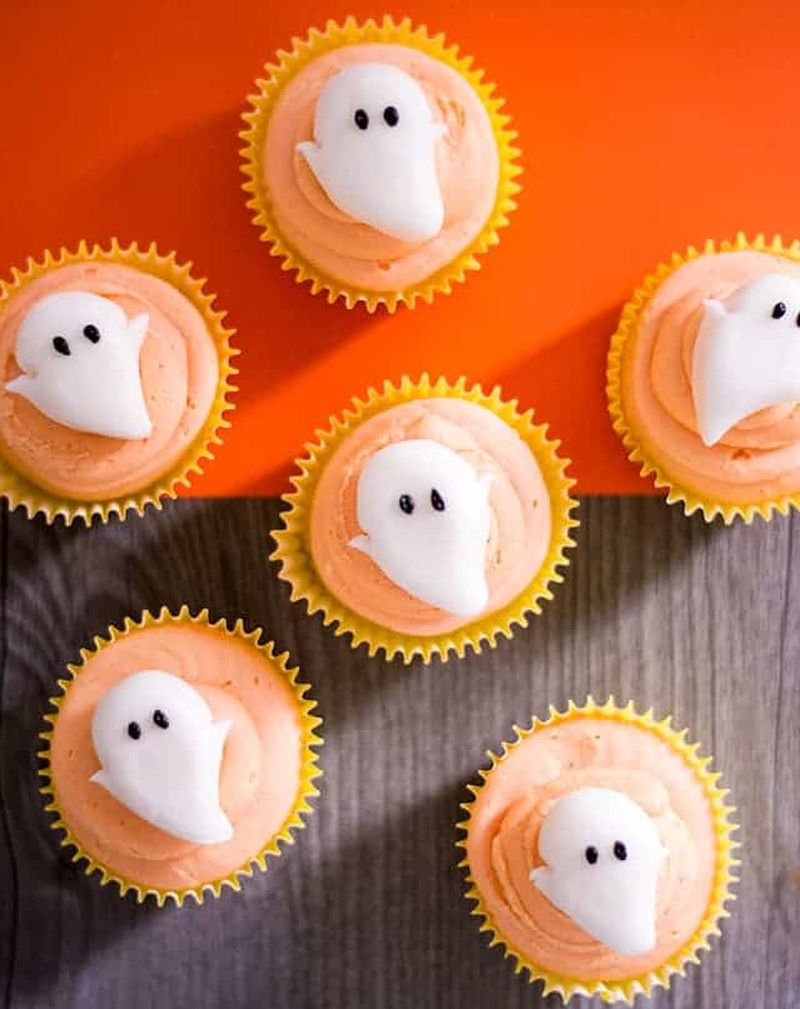 These colorful creepy crawlers on cupcakes will give you the heebie-jeebies.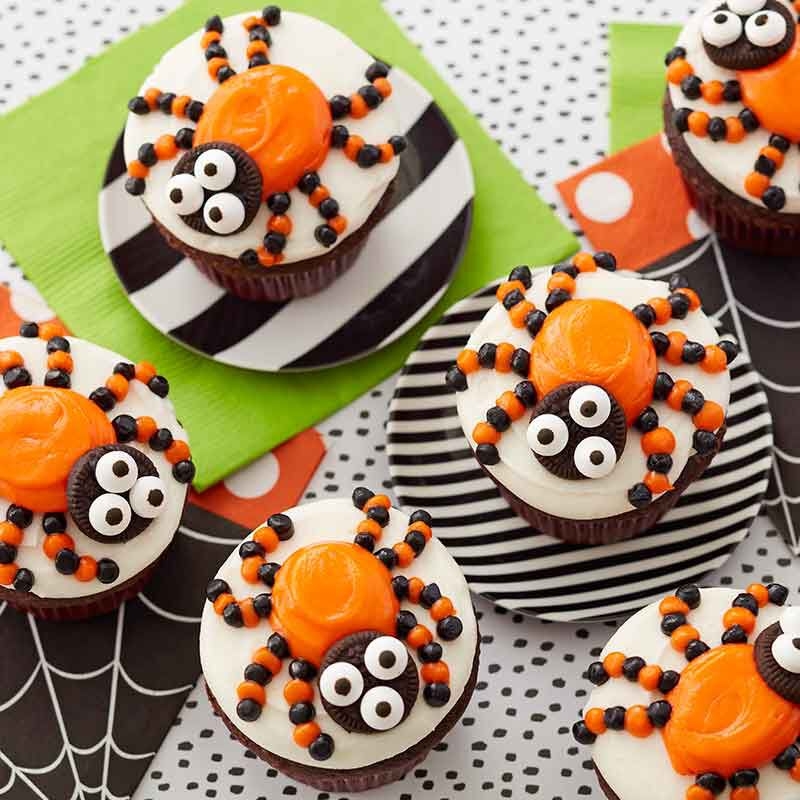 Dirt and worms are spooky as it is; use them in your cupcakes and you will have a scary treat ready for the party.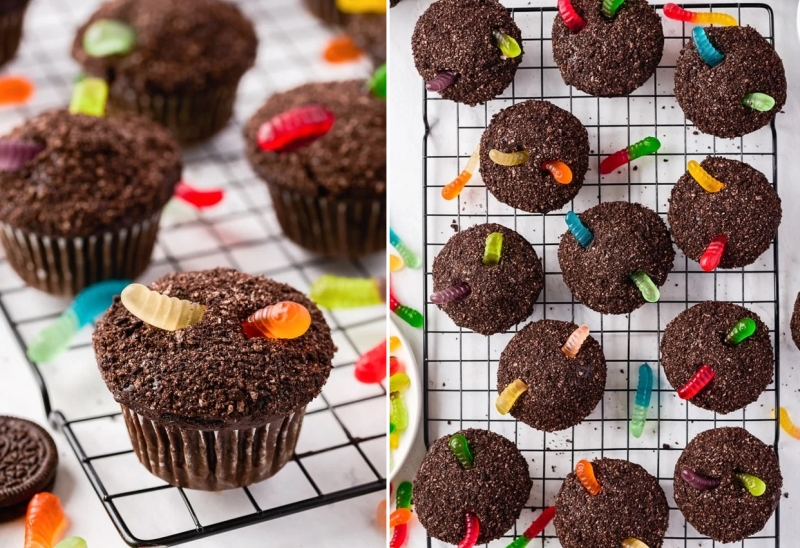 Make these Mini Ghost and Candy Corn Halloween Cupcakes for a sweet and spooky dessert.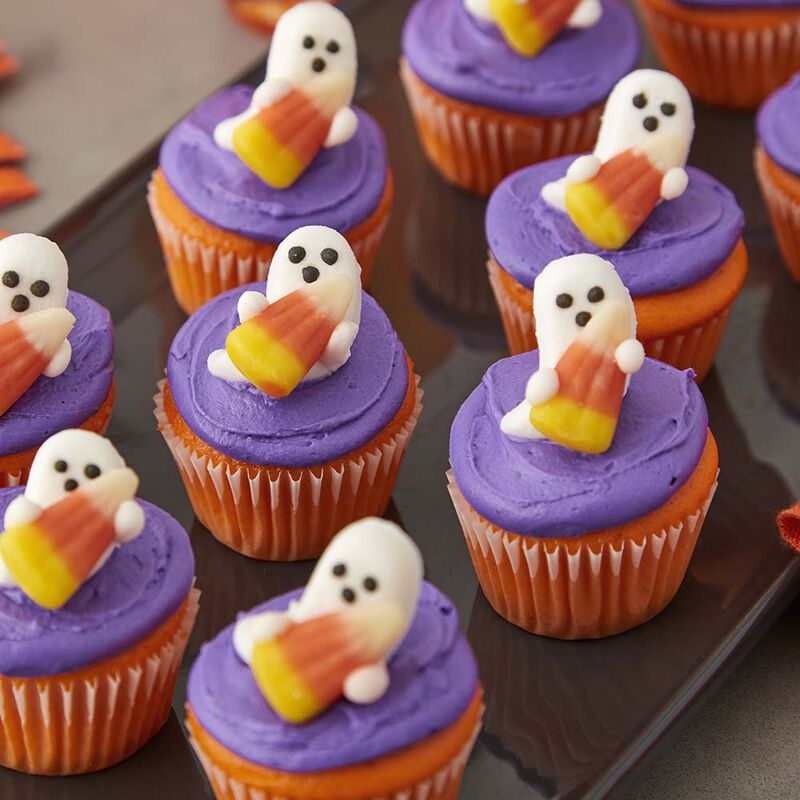 One of the best Halloween cupcake ideas is to use chocolate spiders on the buttercream frosting.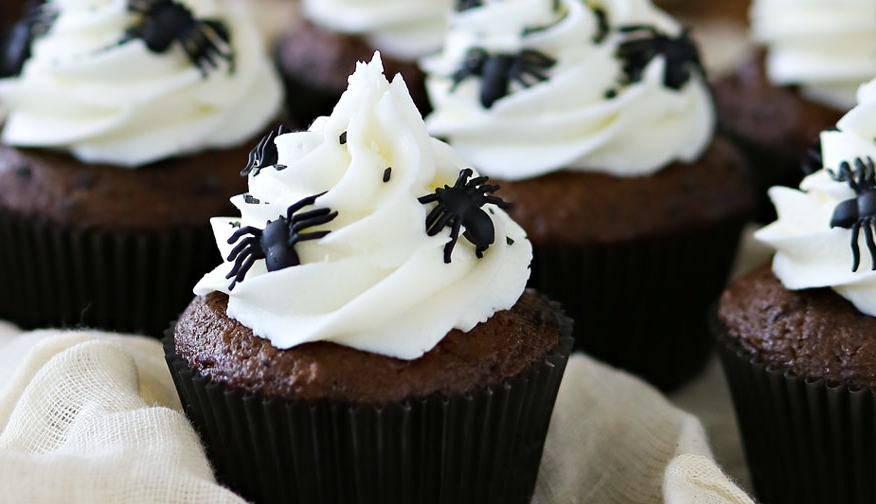 Add an ethereal Halloween touch to your colorfully frosted chocolate cupcakes this season.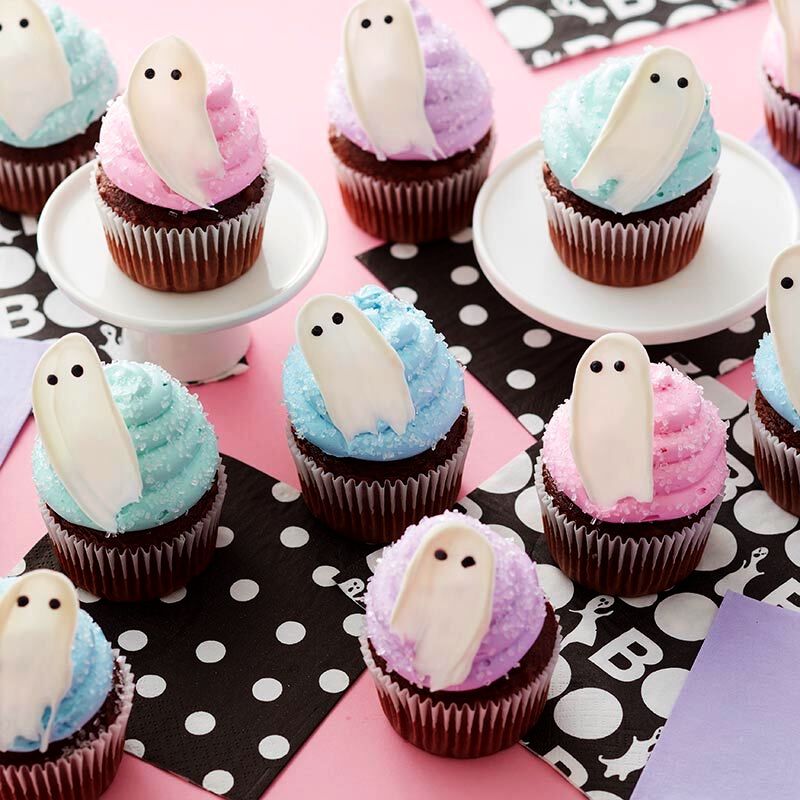 Black Cat Pumpkin Spice Pudding Cupcakes will add a dash of color and horror to the dinner table.