Dolls are cute yet creepy and we don't have a better example than Annabelle to support this statement. However, buying a spooky doll is one thing and incorporating it into your Halloween set-up is a totally different challenge. Whether to place these cute and creepy doll decoration pieces on your fireplace mantle or prop them on your center table, what would scare your guest more is a common dilemma we all face.
To assist you with this endeavor, we bring to you 15 creepy doll Halloween decoration ideas. Ranging from see-saw doll playground Halloween decorations to life-size scary dolls, these entries will make your guests shudder in fear.
Creepy dolls placed on a staircase can scare the bejeezus out of your guests.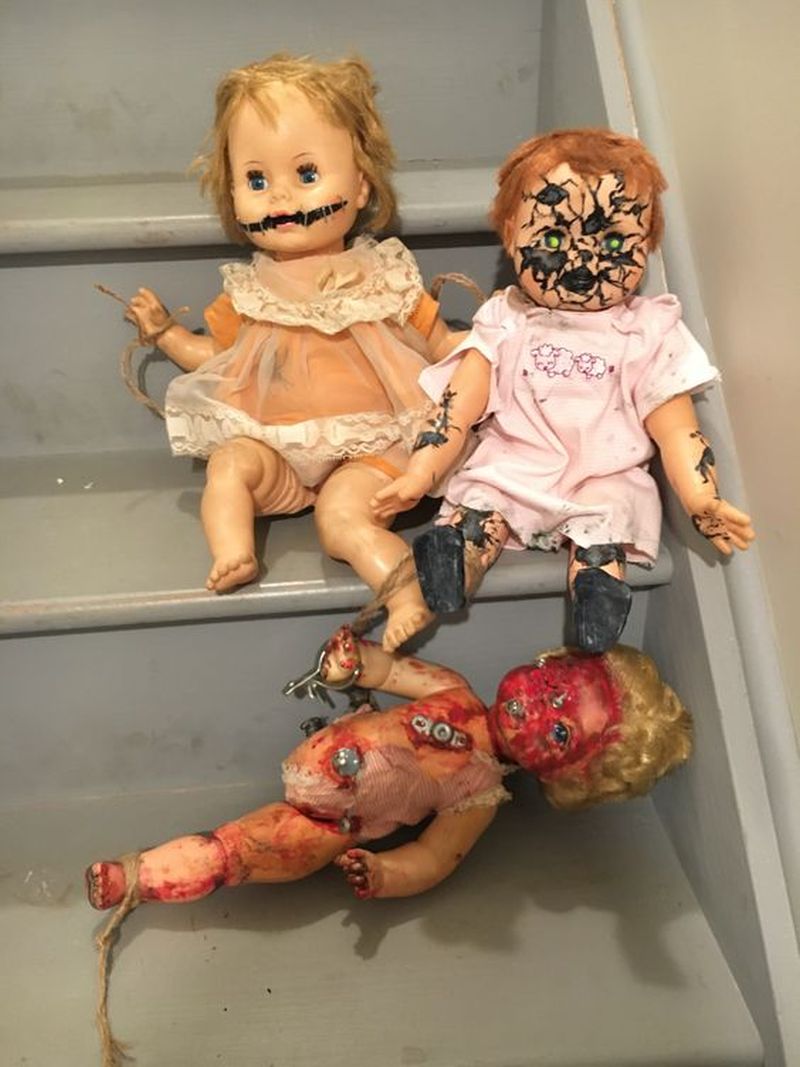 Zombie dolls hanging inside your closet will frighten your friends.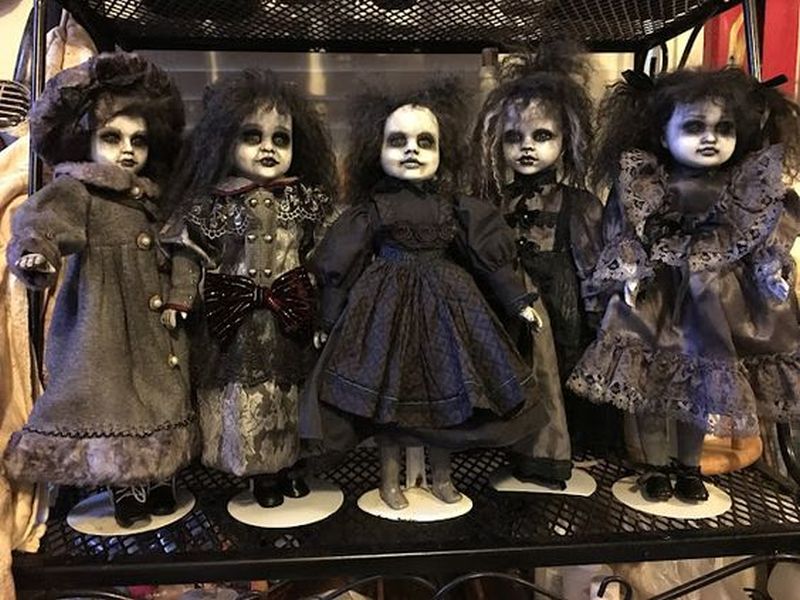 Nothing petrifies little kids more than zombie doll babies placed in the yard.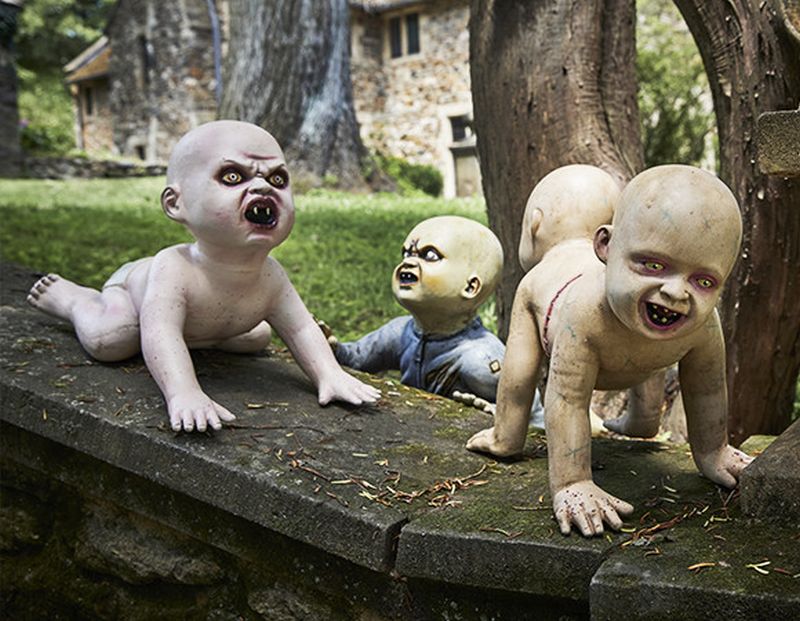 Nothing is scarier for your guests than witnessing an animated doll swinging on your front deck.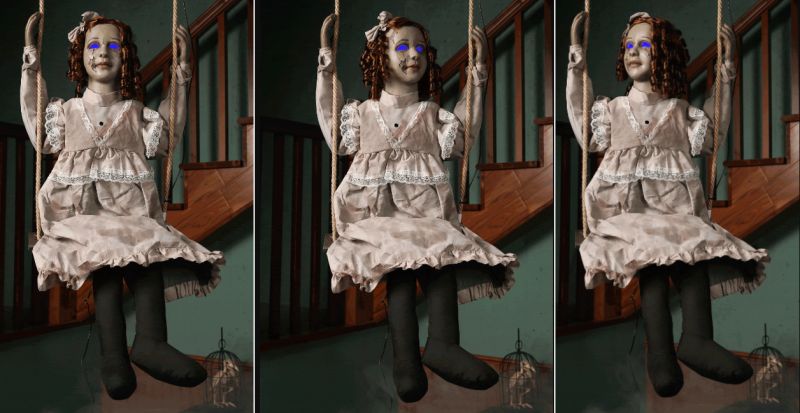 Tell me something more ghastly than a one-eyed doll peering at you continuously from one corner of the house.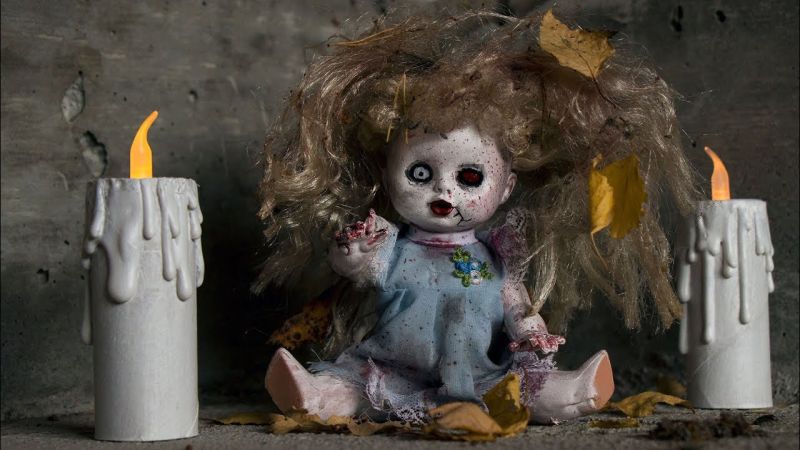 A skeleton doll placed on your living room shelf will spook and lure visitors in equal capacity.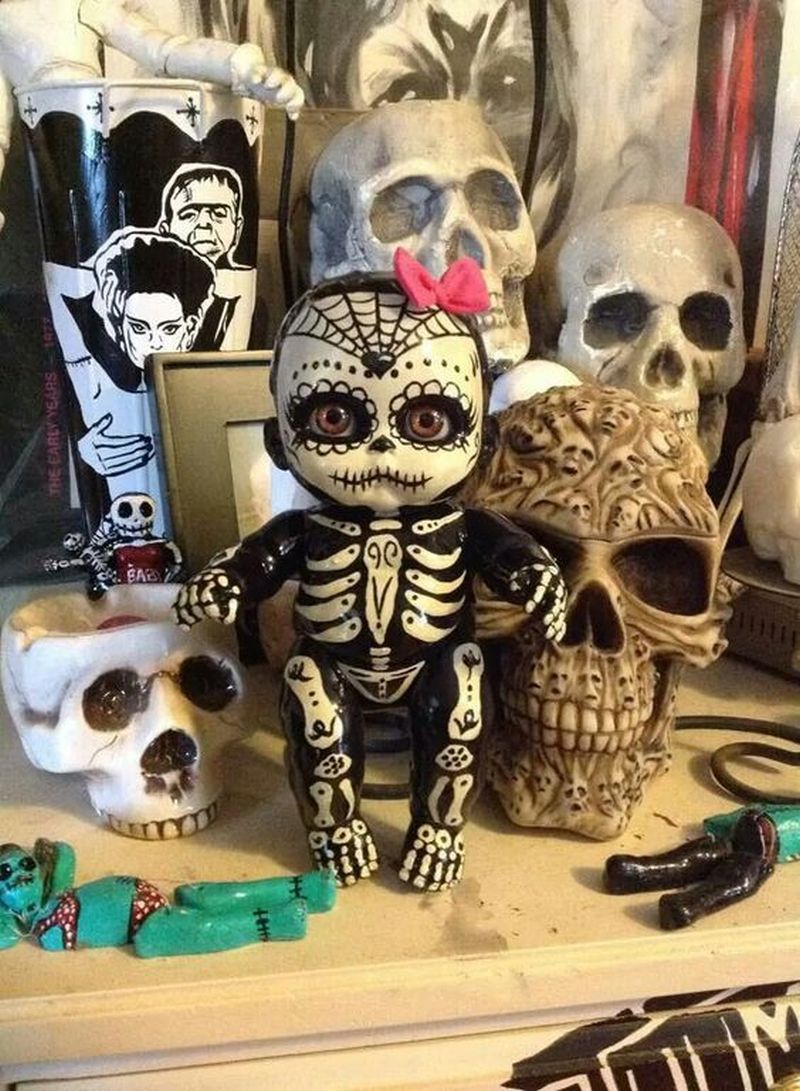 Also Read: Witch-Themed Halloween Decorations You can Buy From Amazon
This gothic doll head is ready to give your guest a fright.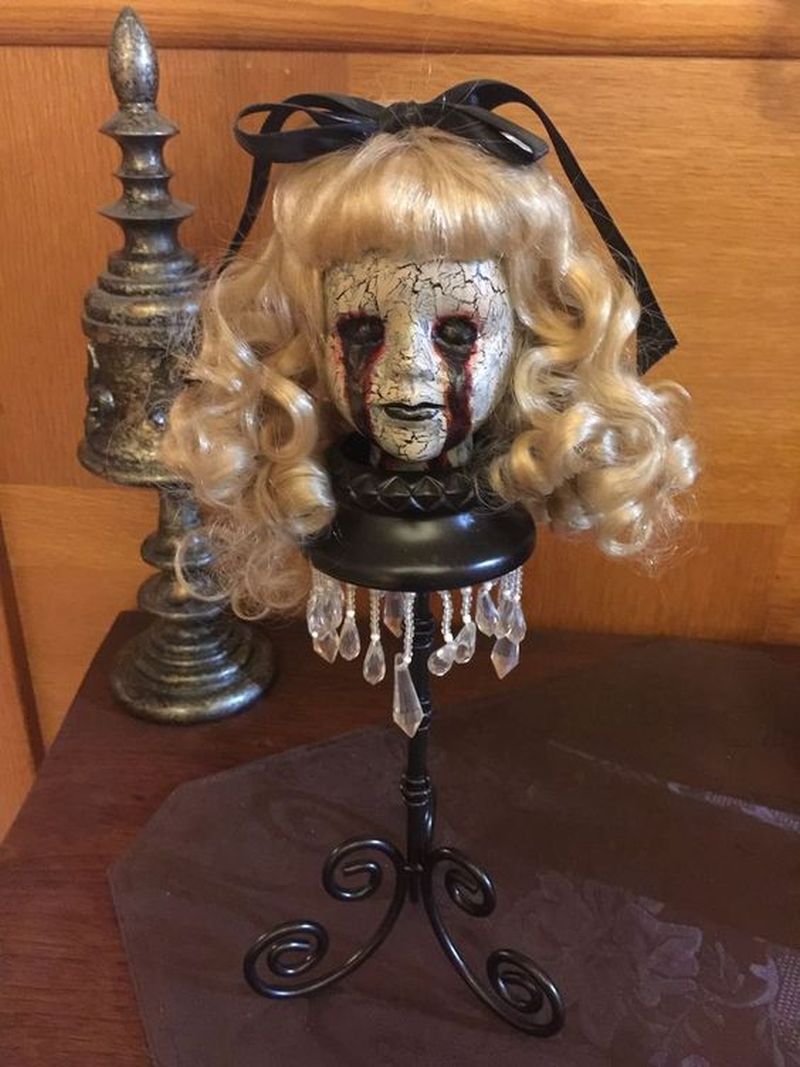 Hang creepy broken dolls on trees to give your neighbors a sinister vibe.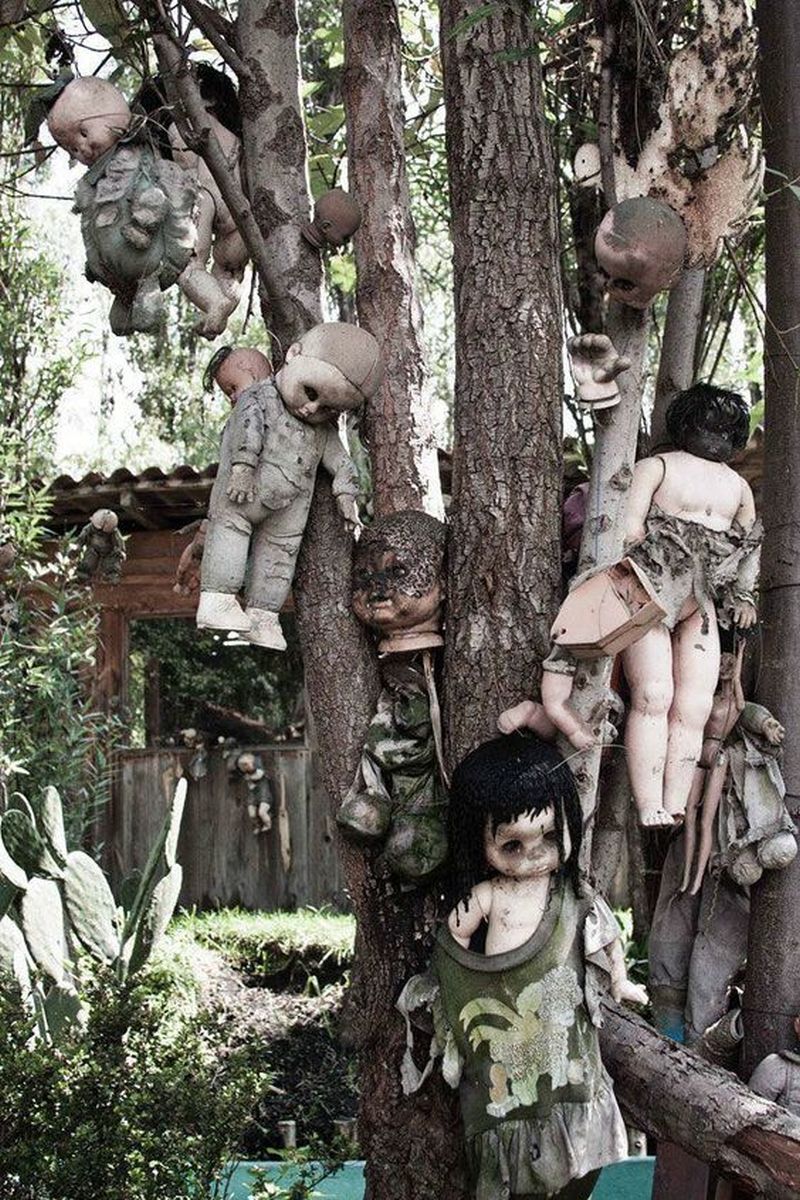 Level up the spookiness of your home with the handmade Amigurumi crochet pattern (Squid game doll), also available on Etsy.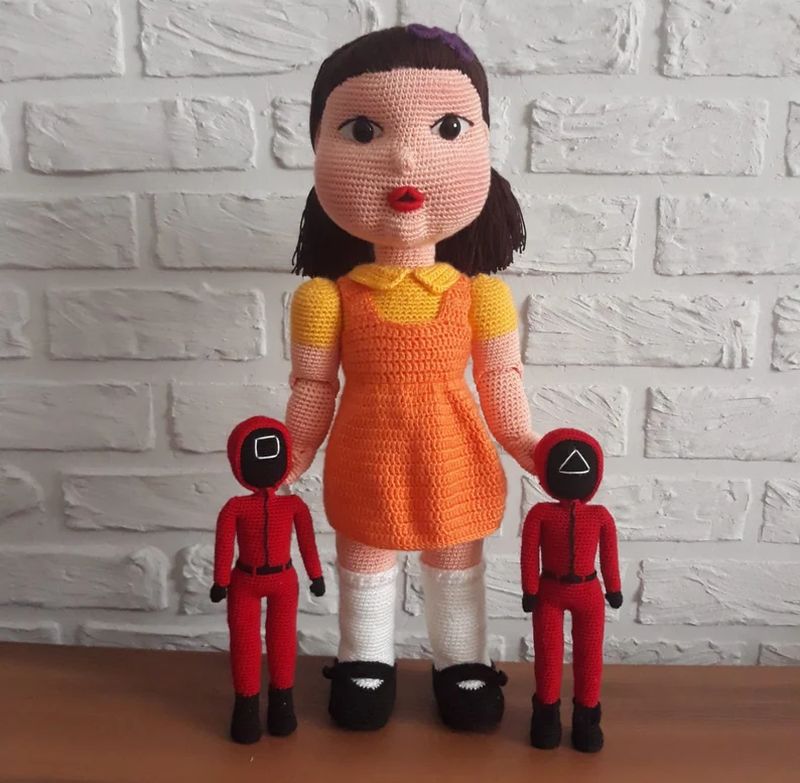 Splash spookiness to your kid's room by placing these eerie Barbie dolls in their drawers or on their studying table.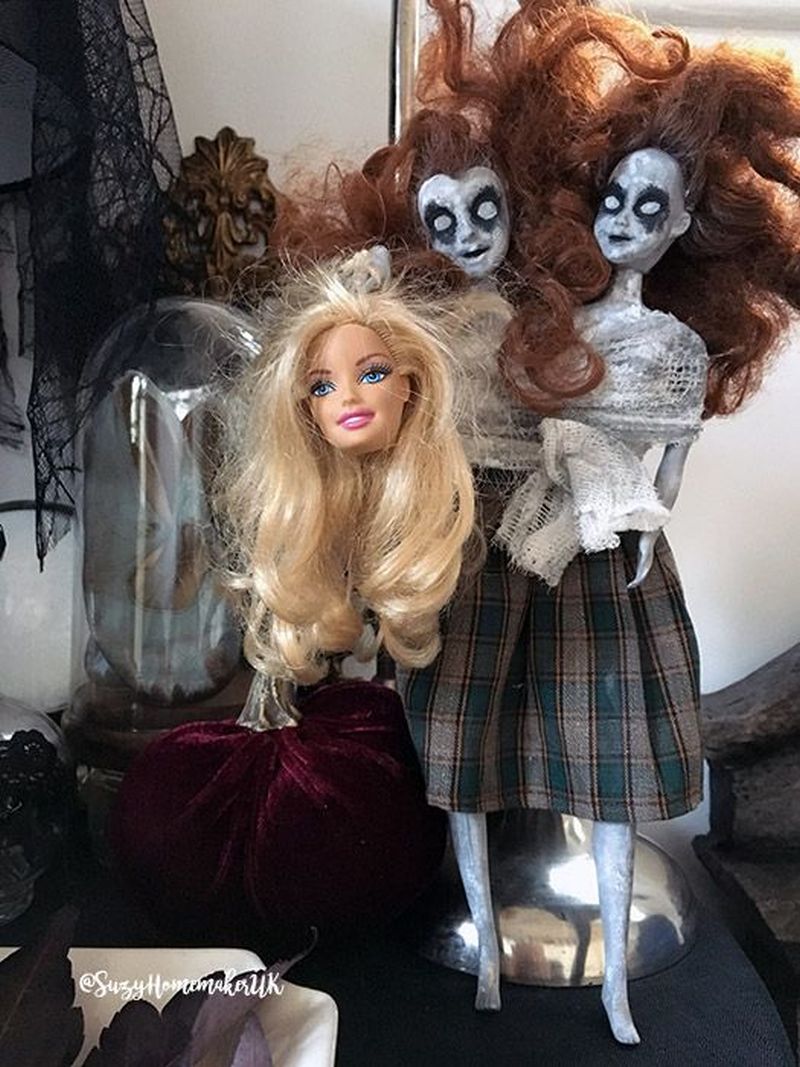 Seesaw dolls for your playground Halloween decoration is something you should definitely give a try this spooky season.

There is nothing more frightening than an Annabelle doll, which is a hot trending topic this HAlloween and will scare the living hell out of your family and friends.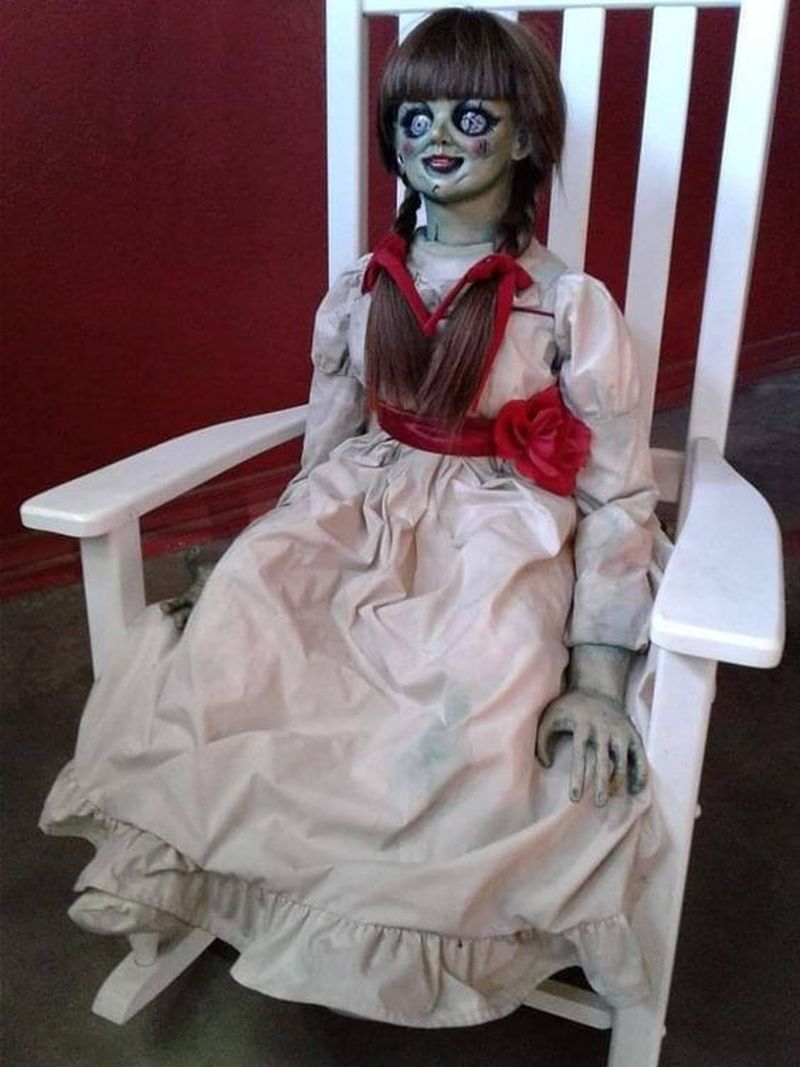 This 4-ft inflatable creepy rag doll can enhance the spookiness of your outdoor Halloween decoration.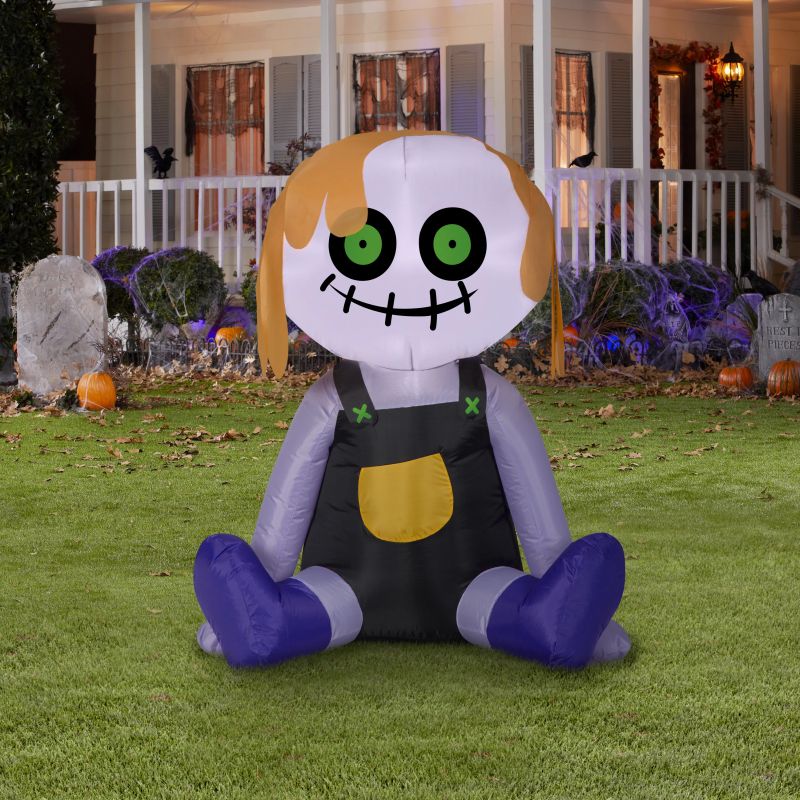 Decorate your front door with a wreath made of multiple doll heads. It is so terrifying that kids won't dare to ring your doorbell the next time around.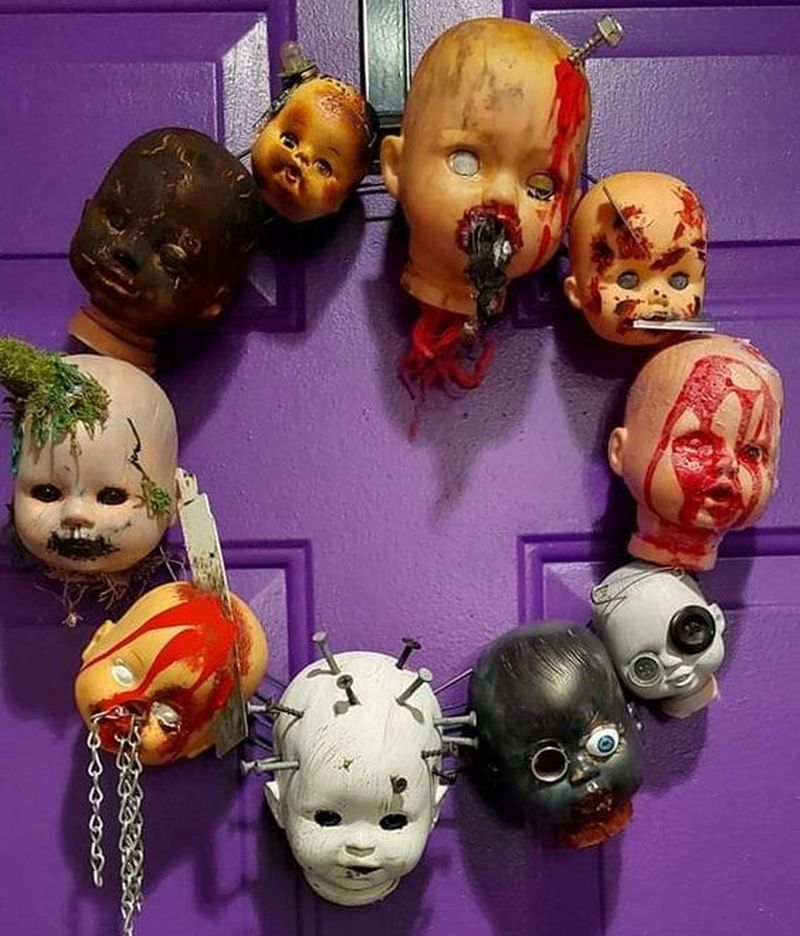 Baby doll heads strung together using a rope can adorn a fear factor to your home interior.