I know we are months away from celebrating Halloween but planning in advance won't cause any trouble. Once your wreaths are ready so are string lights, it's probably time you should focus on inflatables. Available in an array of shapes and sizes, these handy decorations are used to create a spooky scene outside the home. The built-in lights show up at night, making it visible from a distance.
Here, we look at some of the best Halloween-themed inflatables you can buy in 2022. From creepy eyeballs to dragon and spider, these inflatables will pump your All Hallows' Eve decor.
Airblown-Hocus Pocus Sisters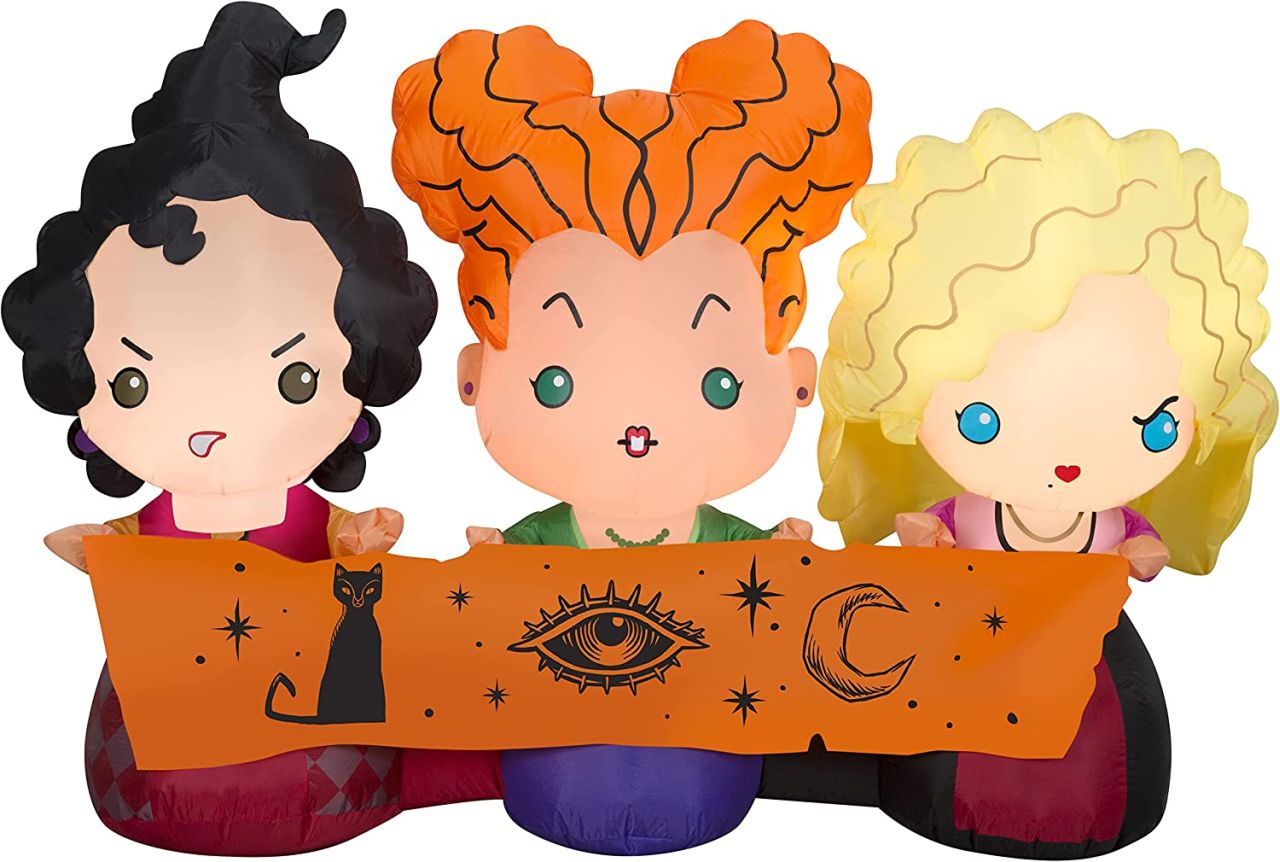 Suitable for patio, lawn and garden, these 4-lbs air-blown hocus-pocus sisters will be a wonderful addition to your Halloween party. Featuring multiple colors, the inflatable is sure to intrigue kids.
Buy: $170
Giant Inflatable Spider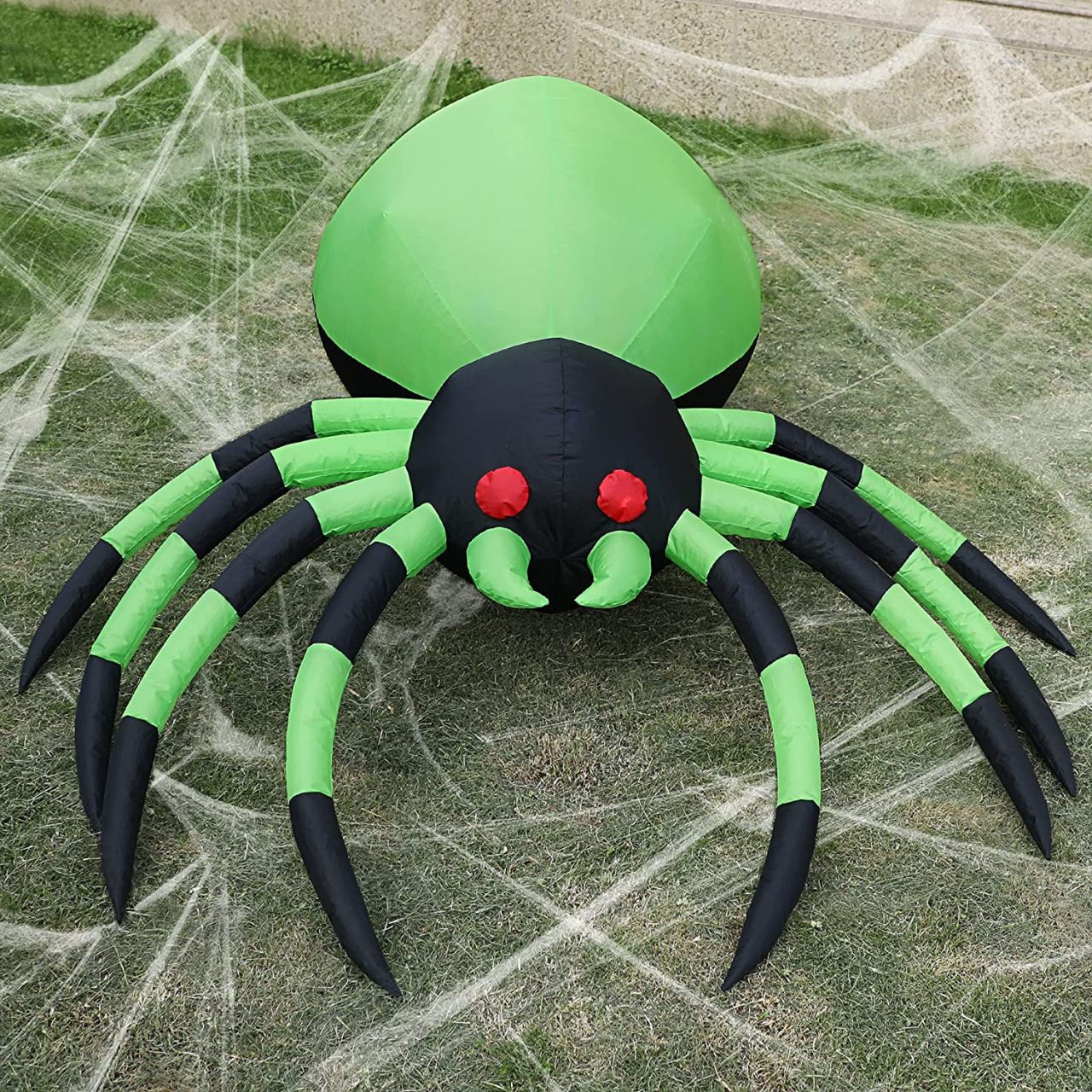 Faux spiders are undoubtedly in very high demand during Halloween. On this note, there is nothing better than a 6-ft long crawler puffed up in your garden. Thanks to pre-installed colorful LED lights that make the sider eyes glow red during night time.
Buy: $32
Blown up Mickey as Vampire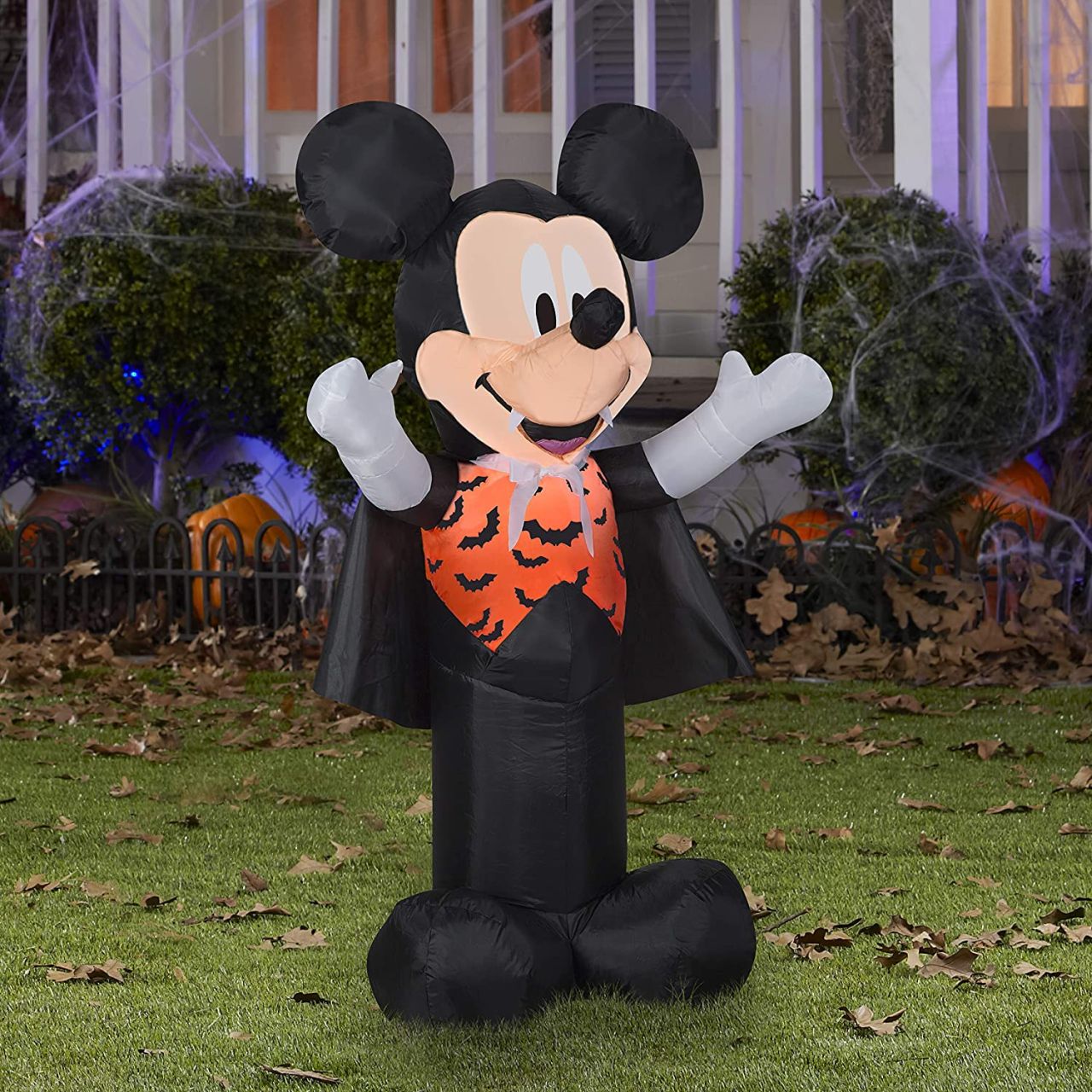 Mickey Mouse might not be associated with evil, but there are no die hard rules to just add creepy items to your Halloween party. A mickey mouse inflatable with vampire touch is a brilliant idea for the occasion.
Buy: $50
Inflatable Zombie Baby with Built-in LEDs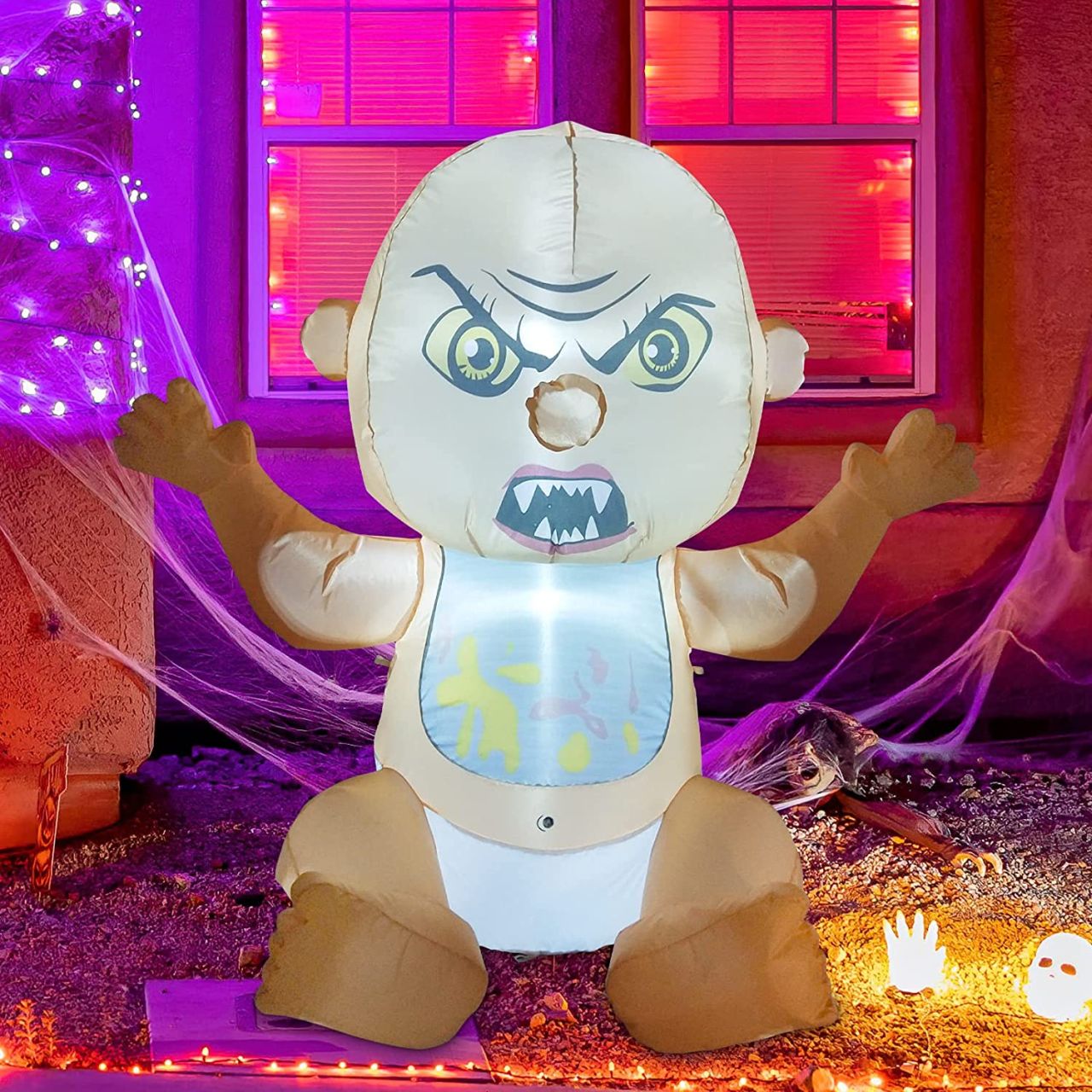 This inflatable horror infant comes with LED lights inside. It's creepy enough to even imagine the scene of a zombie baby that is crawling wild and ready to bite and one can imagine the spooky vibe it will generate around the house.
Buy: $25
Minion Inflatable Halloween Decorations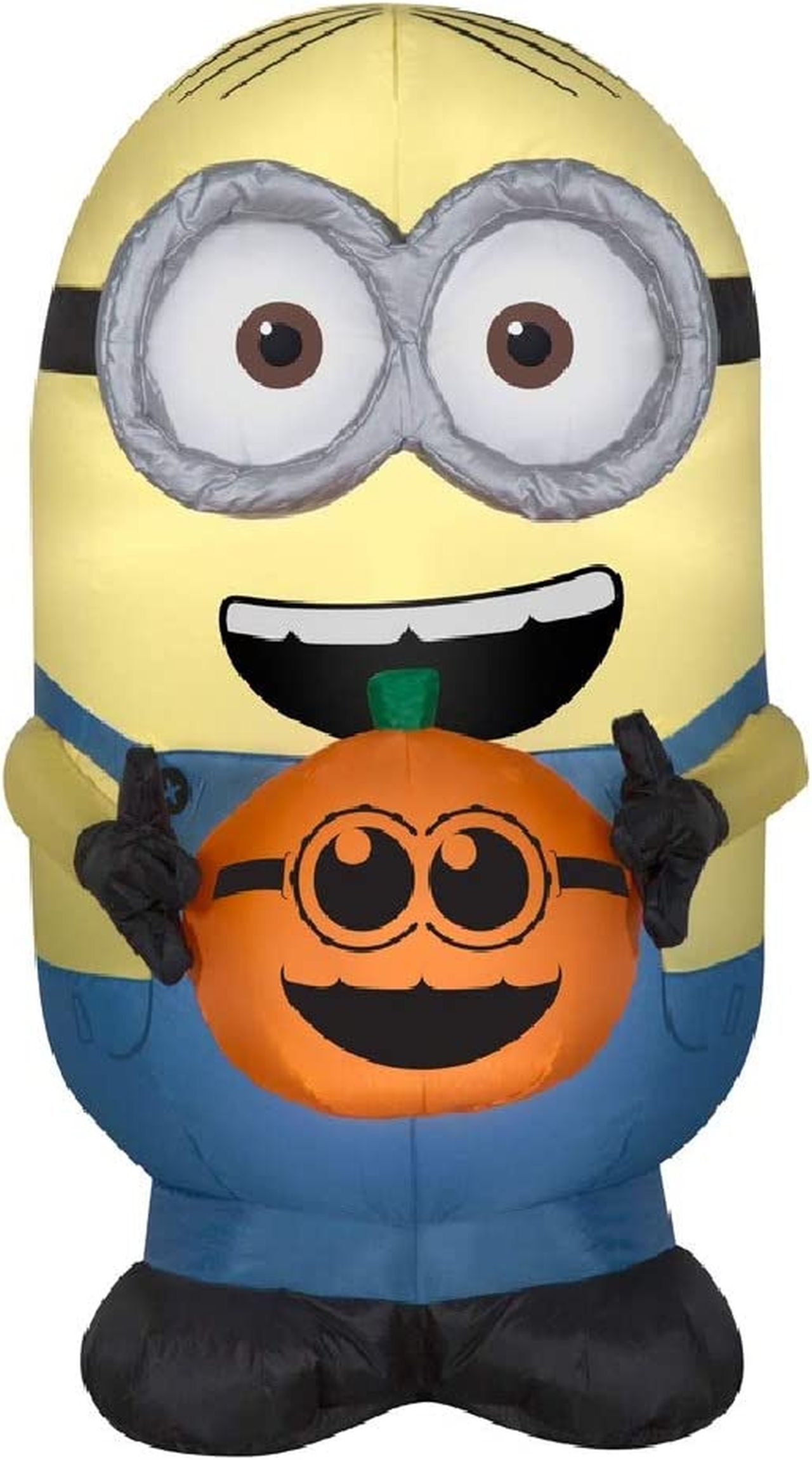 Let's be honest, minions are cute and so is this inflatable. Despite Halloween surrounding around creepy mummies and spiders, a cute-looking minion holding a pump in its hand won't be a deterrent in spoiling your party fun. It's a super cute blow up Halloween inflatable that kids would fall in love with.
Buy: $60
Outdoor Decorations Pumpkin with Witch Cat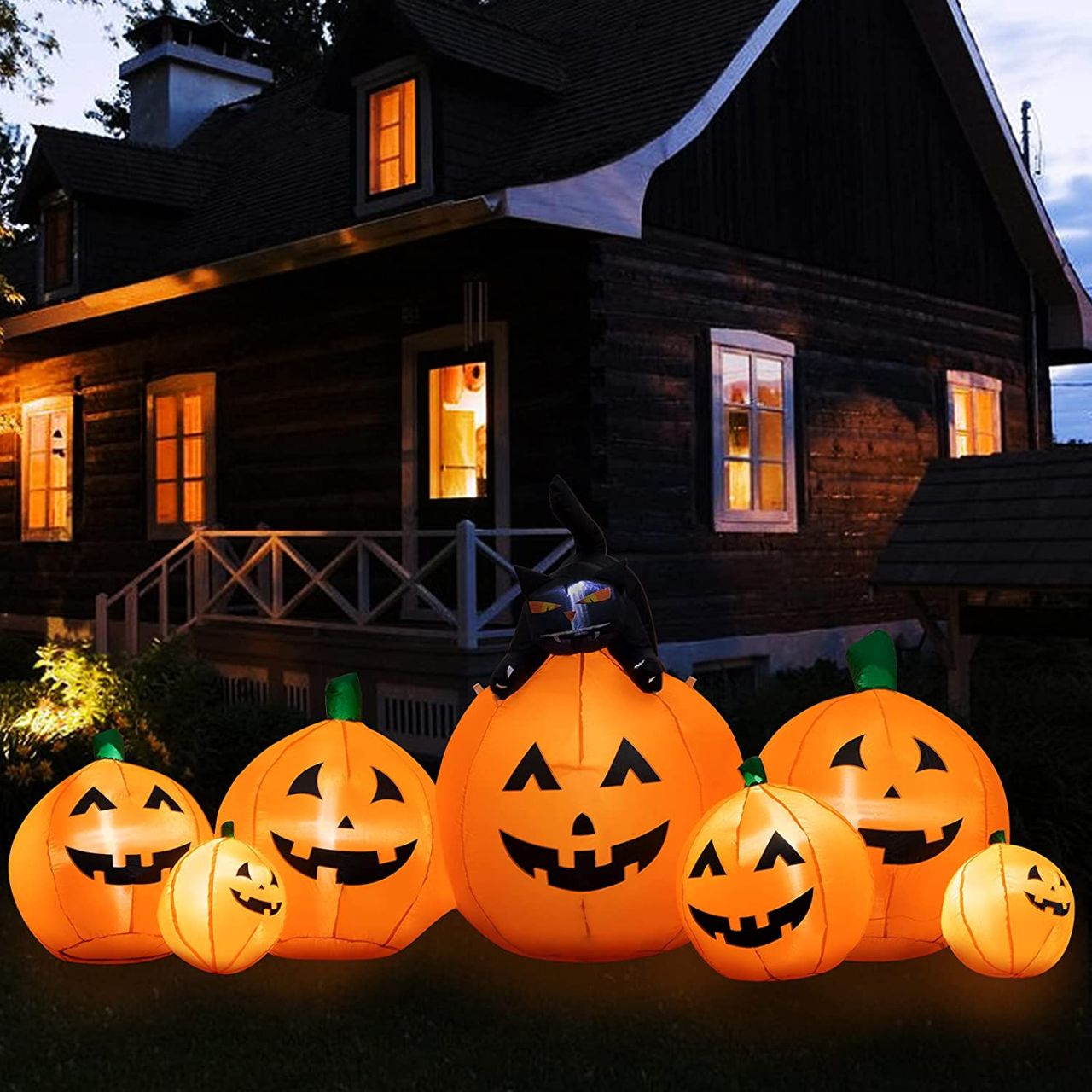 Cats and pumpkins are always associated with evil. What better than buying an inflatable pumpkin with cat sitting on top of it? This blow up Halloween decoration pumpkin with cute animated cat will be a great gift for your children, this Halloween.
Buy: $44
Huge Green Dragon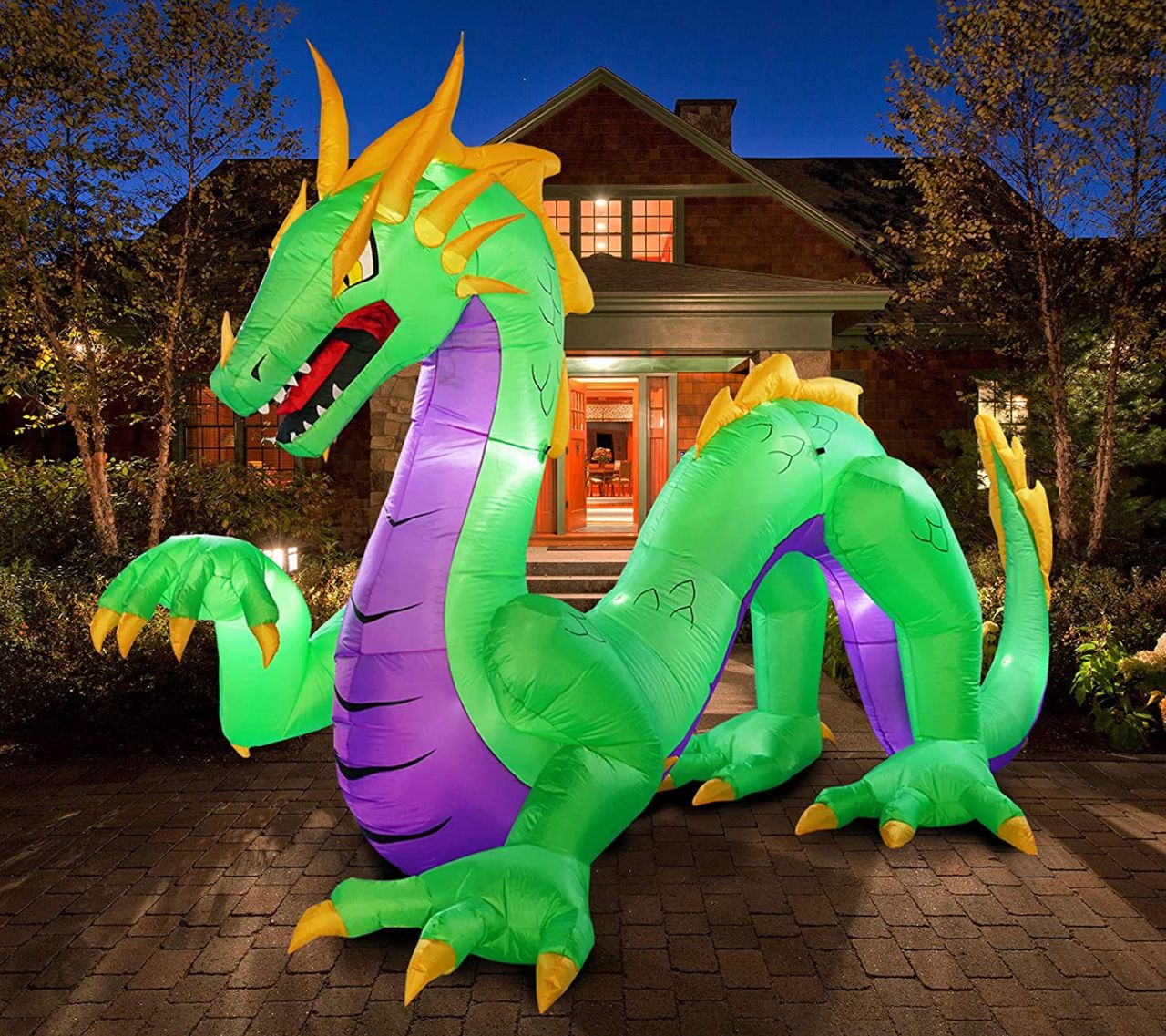 Dragons are not something that you'd see on Halloween decorations. Although, if you want to spice up your decoration and want it to be different from your neighbor's house, this huge green colored inflatable dragon is literally something that will lit your house party.
Buy: $149
Witch Crashing Into Tree with Build-in LEDs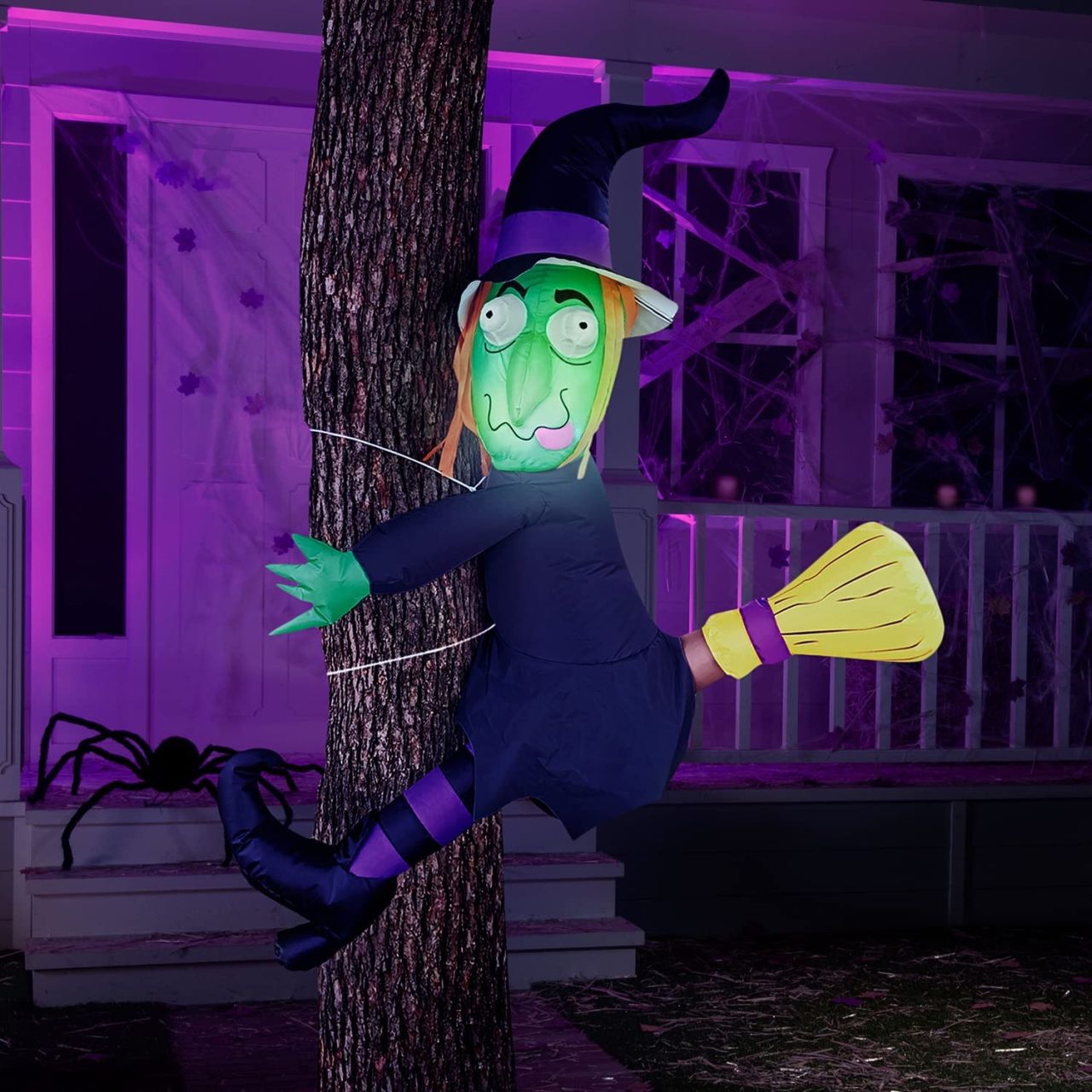 Tired of fandangle's, and poor at making DIY's? Not to worry! You need not be artistic if you have bucks in your pocket to spend on this Halloween inflatable. A witch crashing into tree is a damn good idea for Halloween decoration. It's not just a simple inflatable but also come with build-in LEDs.
Buy: $25
Waterproof Eyeball For Halloween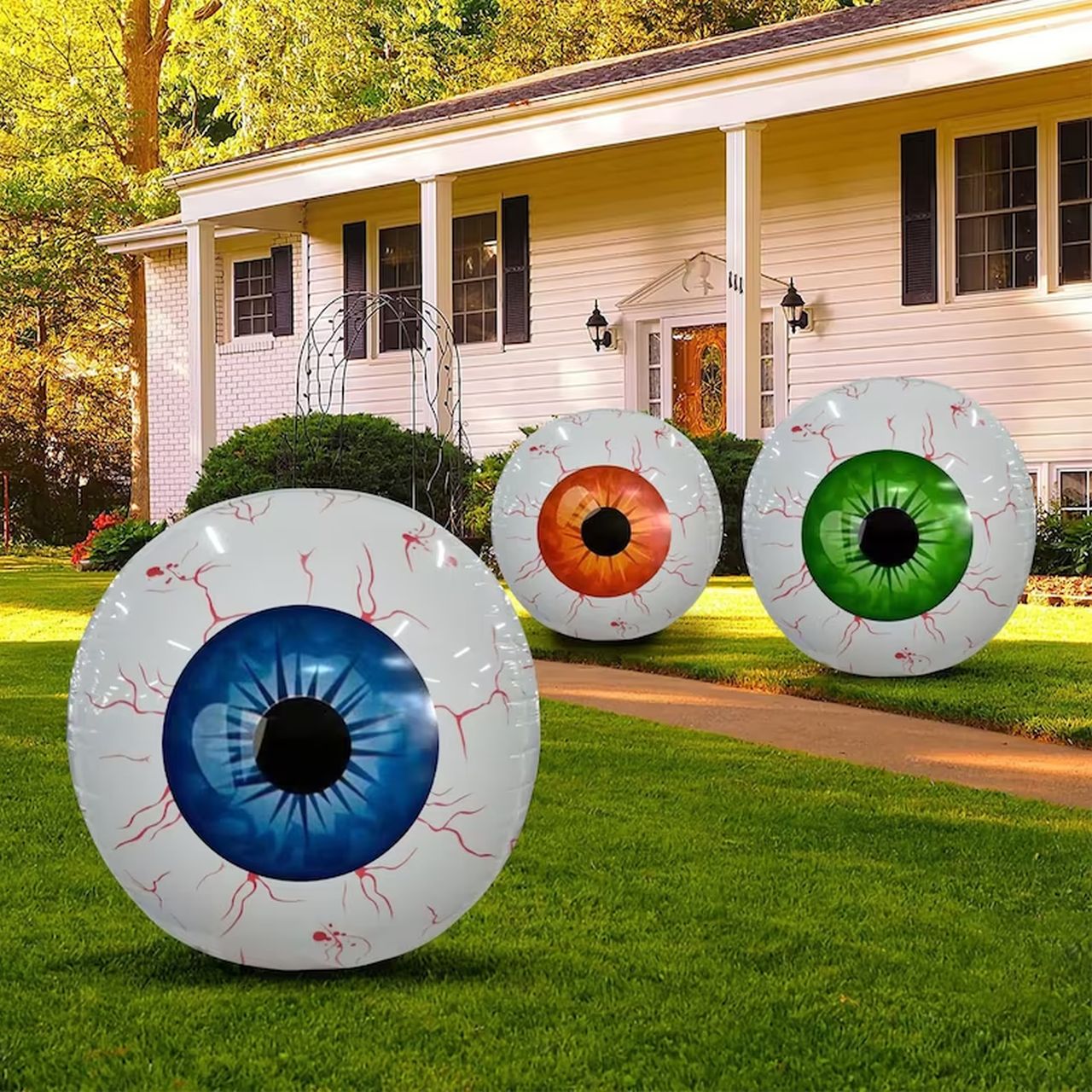 I've always found eyeballs to be creepy. But, when it comes to Halloween, creepiness is all we need. These inflatable waterproof eyeballs are cheap and made of high-strength waterproof fabric, which is tear-resistant.
Buy: $10
Halloween Inflatable Towering Terrible Spooky Ghost with Build-in LEDs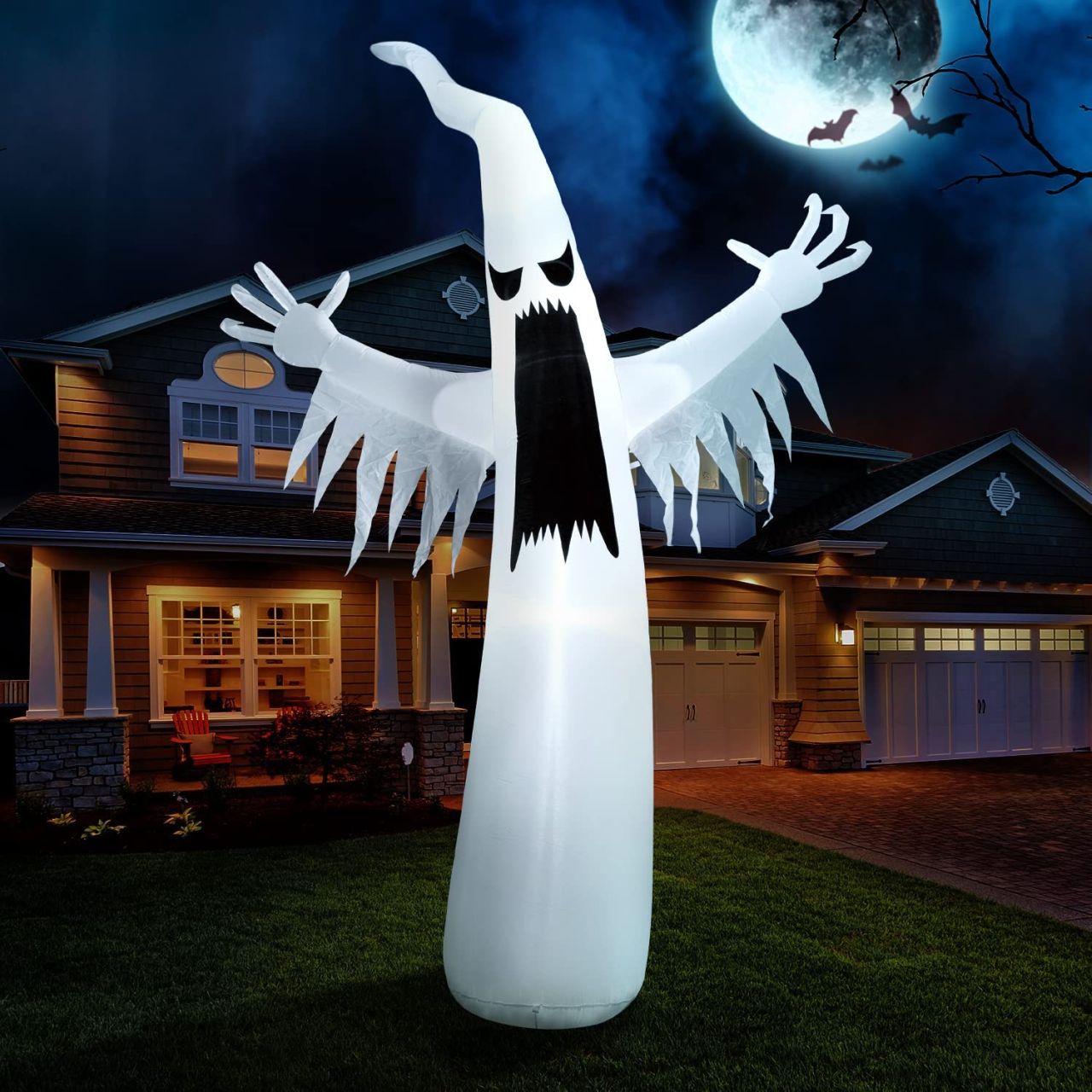 Featuring an LED light bulb inside, this twelve-foot Halloween inflatable ghost can scare anyone. To make the best usage of the ghost inflatable, light it up in the evening. Perfect for Halloween outdoor yard decoration, it is a great attraction for visitors.
Buy: $40
Halloween Inflatables Giant Octopus with Pumpkin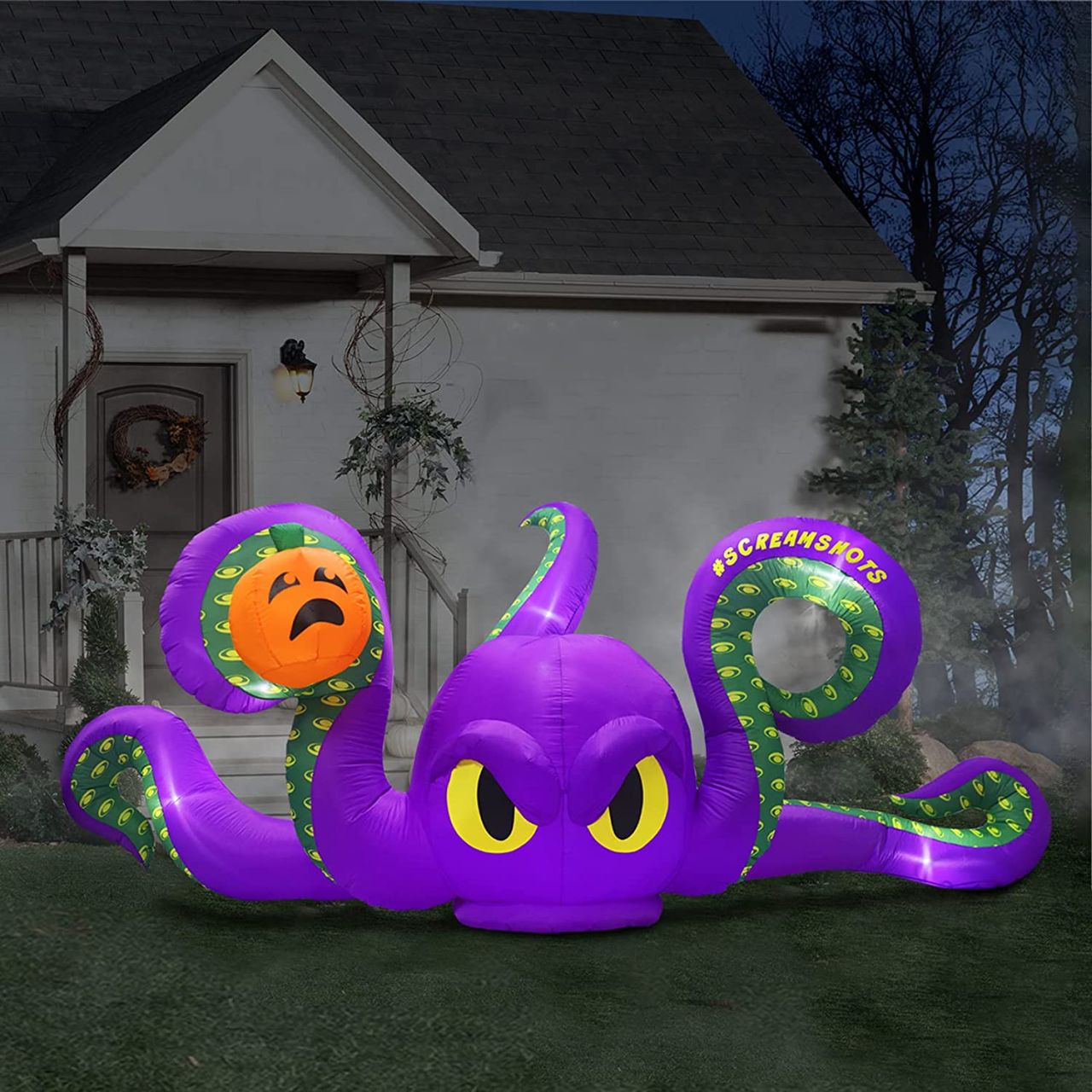 Imagine an Octopus laying in your yard. Scary, right. This Halloween inflatable Octopus is 146 inches in length, 74 inches in width and 67 inches in height. Despite being a little expensive, I'd recommend you to go and buy this large inflatable piece to add fun to your Halloween celebration.
Buy: $99
Also Read: 15+ Outdoor Halloween Decoration Ideas Everyone Should Try
Grim Reaper Halloween Inflatable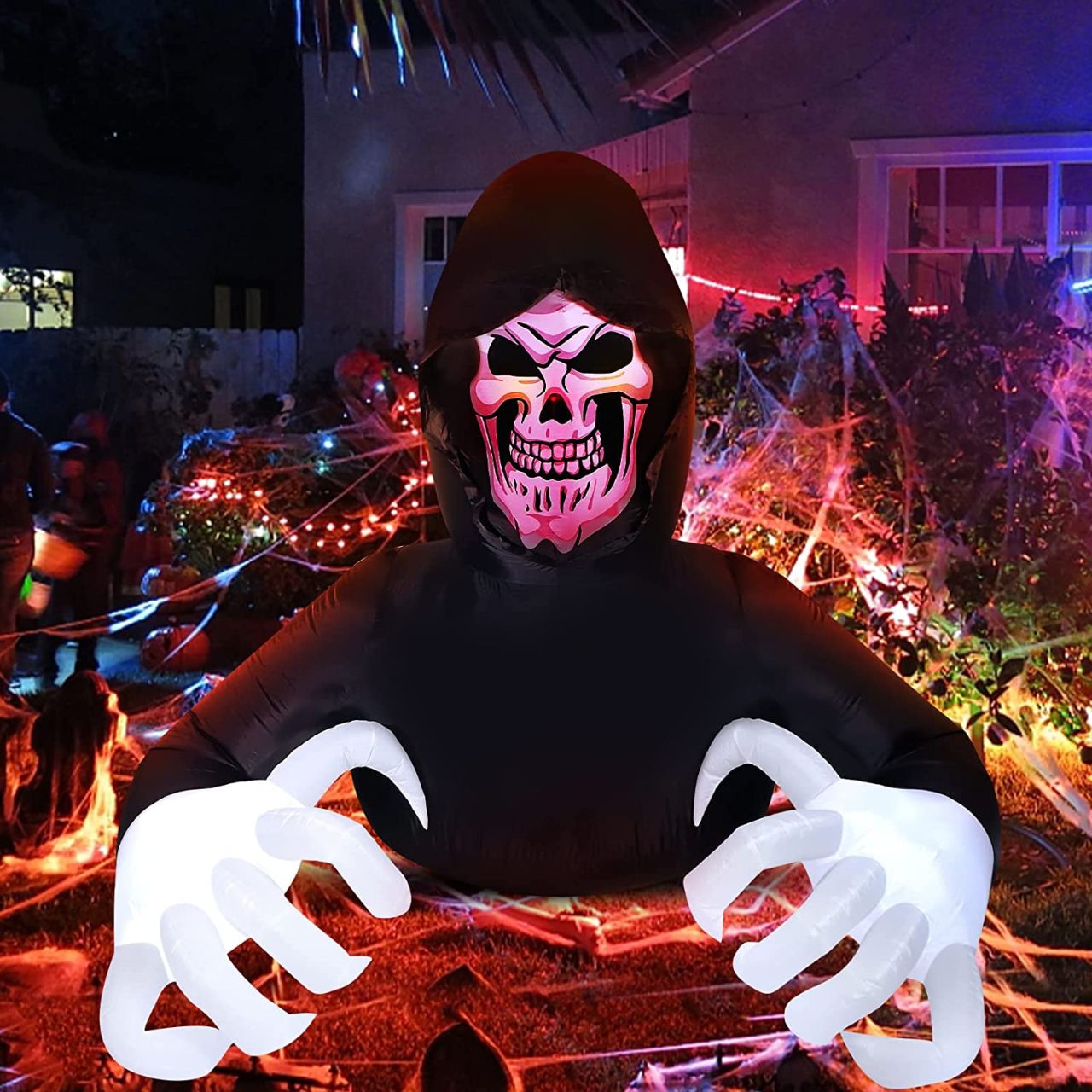 This inflatable is a really good addition to your list of decorations for Halloween. It's attractive and scary as well. As the night gets deathly quiet, the grim reaper will glow dark red adding to the ambience of Halloween.
Buy: $36
Halloween Inflatable Monster Mouth Archway Yard Decoration.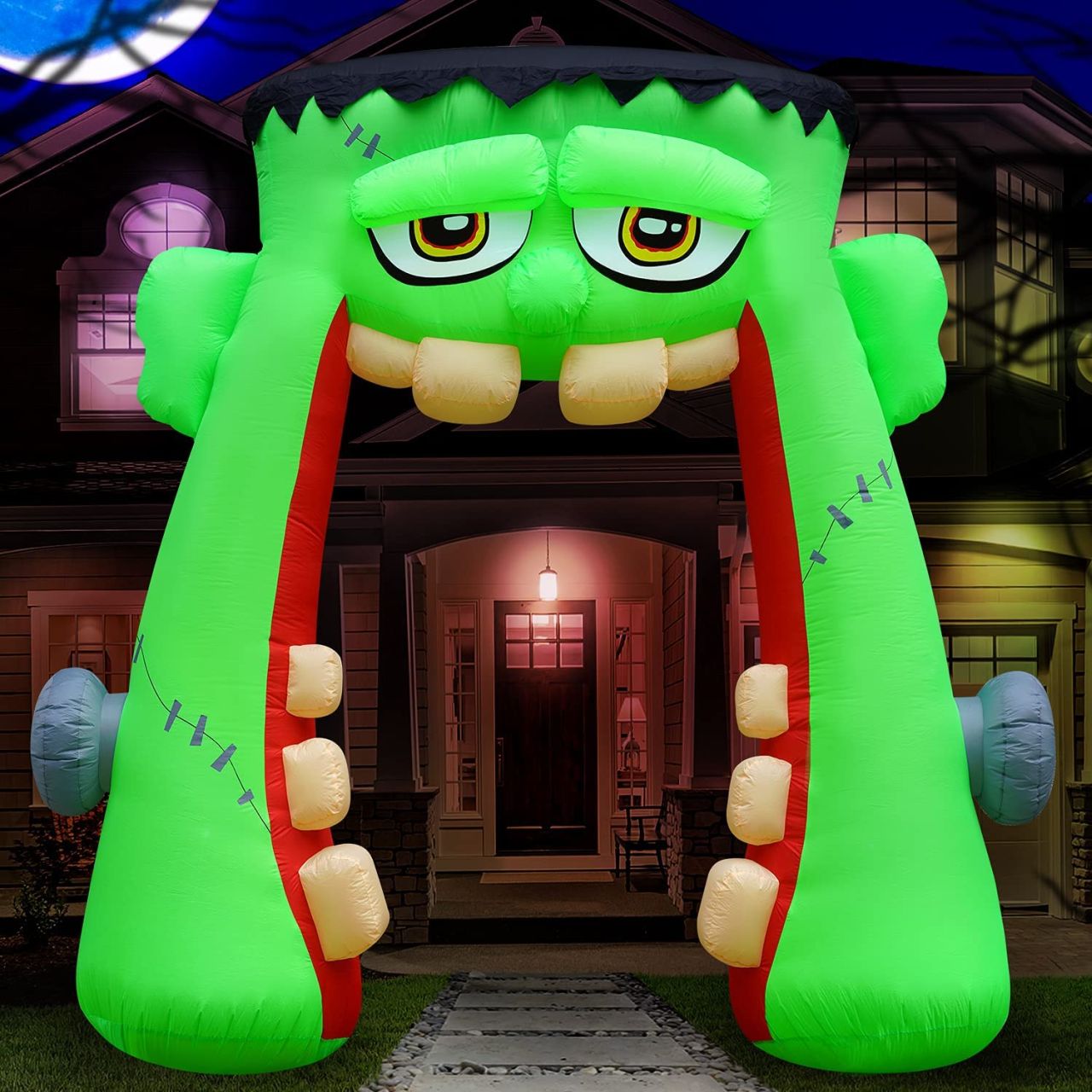 This inflatable is here to supersize your Halloween celebrations and acts as a hell's gate. It comes with a powerful external waterproof fan that can blow up the giant inflatable in under a minute. Serving as a perfect indoor or outdoor decor this fall, my personal recommendation is to place it outside your front door so that guests can feel like entering into a monster mouth.
Buy: $160
Pumpkin Halloween Inflatable with Ghosts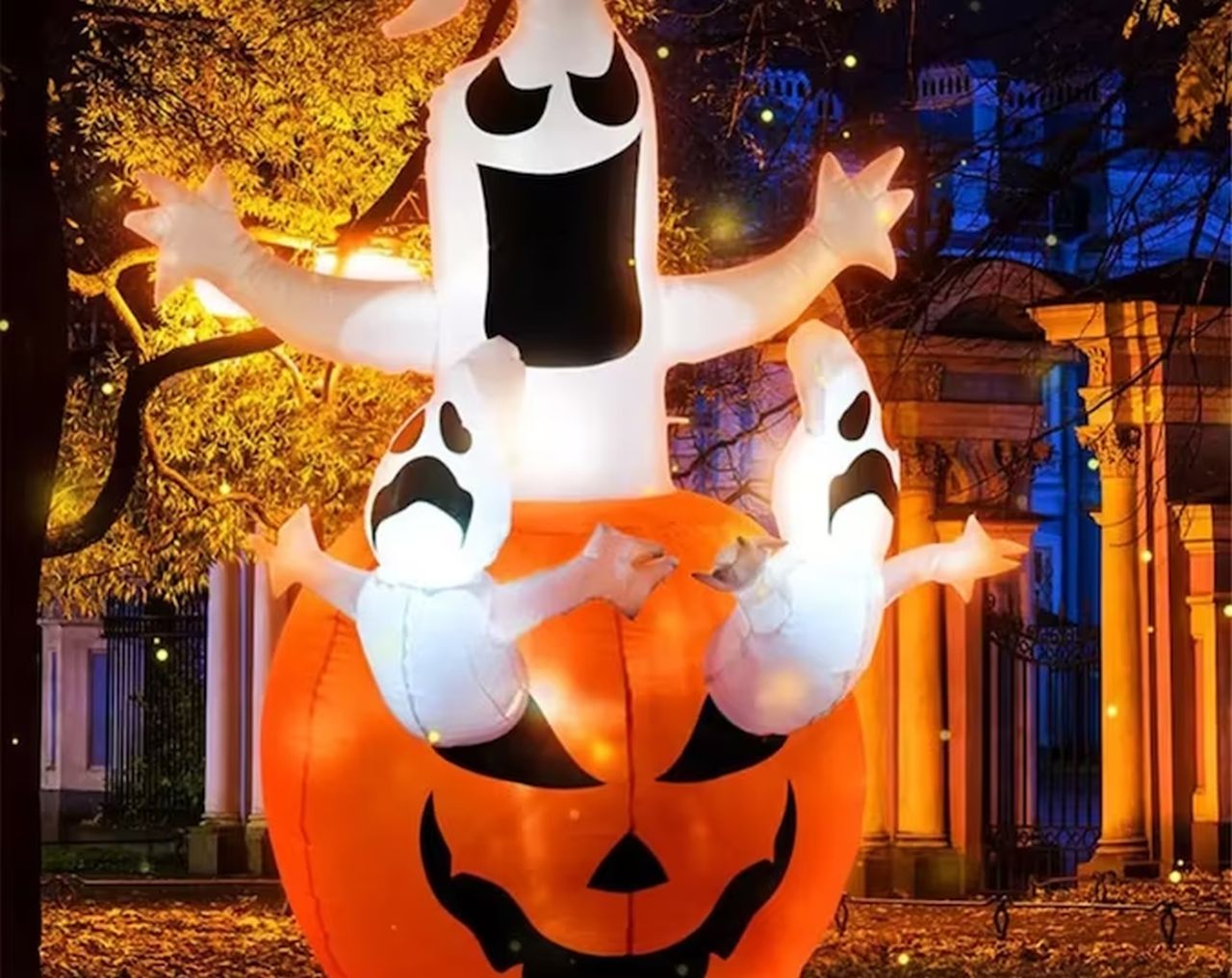 Three ghosts oozing out of an inflatable pumpkin is a picture-perfect scene for Halloween. Try placing it at your front gate, where it welcomes party guests. Other than that, it can also be laid down in the porch area.
Buy: $39
Long Carriage Halloween Inflatable with Build-in LEDs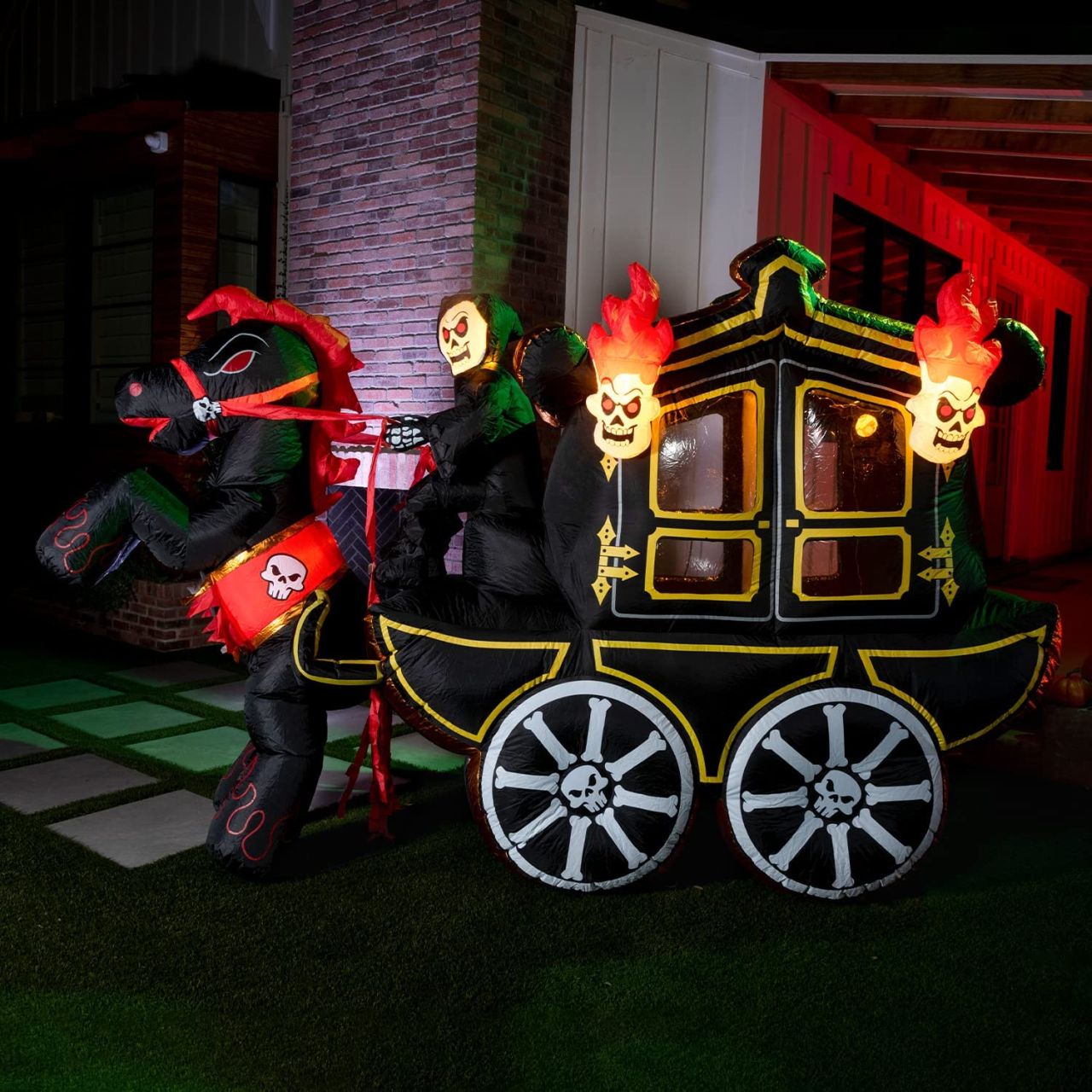 I specifically saved this entry for the last. This Halloween-themed inflatable comes with extended cords, ground stakes, fastened ropes and built-in sandbags. Featuring bright build-in LED lights, this carriage is picture-perfect for the night event.
Buy: $122